odessasteps
Scrapple



Since: 2.1.02
From: MD, USA

Since last post: 860 days
Last activity: 827 days

#2 Posted on | Instant Rating: 5.36

the gail kim thread is finally slipping down the chart. >:


---

Mark Coale
Odessa Steps Magazine presents


RUSSIAN FLAG BURIAL - an examination of 1984 mid-south



John Orquiola
Scrapple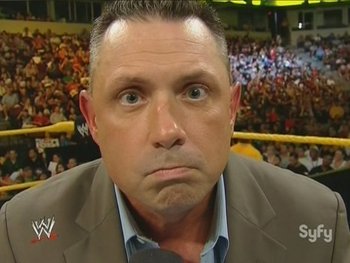 Since: 28.2.02
From: Boston

Since last post: 849 days
Last activity: 849 days

#3 Posted on | Instant Rating: 6.16
Boy, those Young Justice, Smallville and Game of Thrones threads do pretty damn well.

(edited by John Orquiola on 30.4.12 2235)

---

@CMPunk
"@ZackRyder: @CMPunk She played me bro" I got your back.
CRZ
Big Brother
Administrator



Since: 9.12.01
From: ミネアポリス

Since last post: 8 hours
Last activity: 35 min.

#4 Posted on | Instant Rating: 9.39
Originally posted by John Orquiola

---

Boy, those Young Justice, Smallville and Game of Thrones threads do pretty damn well.

(edited by John Orquiola on 30.4.12 2235)

---
Timing is everything. I think G is going through one of their phases where they're really big on "new" stuff as opposed to, say, Gail Kim naked. (Also, I don't dare tell you 90% of those searches come from people looking for a way to stream the episode in question - keep up the fine work!)


---