Jaguar
Knackwurst



Since: 23.1.02
From: In a Blue State finally

Since last post: 508 days
Last activity: 311 days

#1 Posted on
Well, going into Backlash what does everybody think? So far I'm happy. I never really get a chance to catch Smackdown, and now I never have to. Yes, I do miss The Rock, and Angle, and Jericho, and Edge, and all the cruisers... and Ivory... but I don't seem to miss them so much that it makes me not enjoy Raw. So now I no longer have to try and find out what happens on Smackdown (though CRZ's recaps always make it easy) I can enjoy everything that happens on Raw... and then BONUS! I get all my storylines from Raw on the Backlash PPV PLUS a bunch of bonus matches by some of my favorite wreslters for no reason whatsoever! SCORE! Anyway, so far I [heart] the split. What does everybody else think?

-Jag
Promote this thread!
Mr. Boffo
Scrapple



Since: 24.3.02
From: Oshkosh, WI

Since last post: 1792 days
Last activity: 1753 days

#2 Posted on
Originally posted by Jaguar

---

Well, going into Backlash what does everybody think? So far I'm happy. I never really get a chance to catch Smackdown, and now I never have to. Yes, I do miss The Rock, and Angle, and Jericho, and Edge, and all the cruisers... and Ivory... but I don't seem to miss them so much that it makes me not enjoy Raw. So now I no longer have to try and find out what happens on Smackdown (though CRZ's recaps always make it easy) I can enjoy everything that happens on Raw... and then BONUS! I get all my storylines from Raw on the Backlash PPV PLUS a bunch of bonus matches by some of my favorite wreslters for no reason whatsoever! SCORE! Anyway, so far I [heart] the split. What does everybody else think?



-Jag

---

I also like it. I like the fact that Eddie & RVD are meeting in less than a week, but this is the first real match they've had against each other, and in a tag team match, no less. I like seeing the wrestlers no more than once a week. Any wrestler (Triple H) can get boring seeing him twice a week. And I'm liking Raw more than Smackdown.
Punkinhed
Salami



Since: 23.1.02

Since last post: 5589 days
Last activity: 5564 days

#3 Posted on


The split so far has been promising. Everyone gets more time, and hopefully they can do good things before the novelty wears off. Raw has been good, Smackdown has been...eh, but at least with the split one bad show won't infect the other too much. It really looks like two diffirent styles, or is that just me?


---

"To live like hu-man, to be like hu-man…Why is this not in the Plan?"
ManiacalClown
Landjager



Since: 2.1.02
From: Houston, TX

Since last post: 1886 days
Last activity: 1886 days

#4 Posted on | Instant Rating: 0.00
I have enjoyed it.


---
CajunMan
Boudin blanc
No longer registered



Since: 2.1.02
From: Give me a Title shot!

Since last post: 2440 days
Last activity: 1577 days

#5 Posted on | Instant Rating: 0.00
I think the split sucks! People that buy tix for RAW and Smackdown are possibly denied to see their favorite wrestlers.

Good news is that this will only last a couple of months like the "INVASION ANGLE" which brought WWF to the "Thunder" ratings

Bring back Stephanie!


---

Pardon The Interruption
dMp
Knackwurst



Since: 4.1.02
From: The Hague, Netherlands (Europe)

Since last post: 7 days
Last activity: 14 hours

#6 Posted on
Originally posted by CajunMan

---

I think the split sucks! People that buy tix for RAW and Smackdown are possibly denied to see their favorite wrestlers.

Good news is that this will only last a couple of months like the "INVASION ANGLE" which brought WWF to the "Thunder" ratings

Bring back Stephanie!

---


I thought about that too, Cajunman..it must suck if you buy tickets month in advance expecting to see a certain person and then not see them because they aren't even on the damn show..
In a short while that will no longer be a problem. You know what show you buy tix for..

From a TV-viewer p.o.v. the split works fine.
Raw is good, Smackdown is good and they are really working on being different from one another.



---

"...And I use that to fuck them some place fairly uncomfortable."
"What, like the back of a volkswagen ?"
-Mallrats
Acrid
Weisswurst



Since: 10.1.02
From: The Hague

Since last post: 5913 days
Last activity: 5913 days

#7 Posted on
Makes you wonder what King of the Ring 2002 is going to be like, eh?

My guess is besides KOR the crossover PPV's will be Summerslam, Survivor Series, Royal Rumble and Wrestlemania.

Maybe the WWF will ask fans to vote on who should face each other... and then rig it, of course.


---

WHO?!! heh heh heh.... IT'S CATCHIN' ON.
Qubber
Boerewors



Since: 7.1.02
From: Sheffield, UK

Since last post: 4091 days
Last activity: 3354 days

#8 Posted on | Instant Rating: 8.00
I'm really, really into the spilt. The simple fact that on SD last week the opening promo featured Edge (as opposed to the usual main event crew) was great. People who were edged (no pun intended) out because of the WWF's idea that every main eventer needed three segments a show now get a chance to be on TV, which can only be a good thing. Although I've bitched in the past, I think Jericho is being portrayed better now than when he was as when ha was the(paper) champion. I like the fact that about six guys seem to really want the WWF title and are actively doing things to be involved in the mix as the title finally (and rightfully) seems to be the most important thing in the world. I like the fact that the cruisers are fighting other cruisers, as it gives me decent in ring action and elevates that title. I like the fact that RVD looked like a hero against Taker, it gave a result that pushed a storyline forwards and made RVD all the more credible. I'm stoked to see EddIE back. I am quite optimistic about the future for the WWF as they seem to have created an atmosphere where elevation of those "bubbling under" guys might actually happen.

There are negatives of course (I can't stand Austin, for instance, and could do without 20 minutes worth of "WHAT" every week) but any negatives that exist will are now only confined to half of my weekly viewing, meaning I don't have to put up with them twice (well, except Triple H, but I'm even warming to him
).

I hope the Brand Extension stays, as I'm enjoying being a fan simply because it still feels new to me, and I haven't been this optimistic in a long time.


---
"Nobody enjoys a good time more than I do, but this business of yours is as legitimate as a three-legged donkey...which of course is illegitimate because as we all know donkeys have four legs."
Lance Storm, 21st January 2002.
Yun
Salami



Since: 2.1.02
From: Just outside Dudleyville

Since last post: 4587 days
Last activity: 4534 days

#9 Posted on
The worst part of the split is that all of the stries I care about are on Raw. Not that Smackdown is bad but I just don't care about the stories right now. Maybe that'll change a month from now... who knows... I'll wait and see.


---

Everything's cool when you're Yun [point] Cheol [point] Su [point]
Super Shane Spear
Bierwurst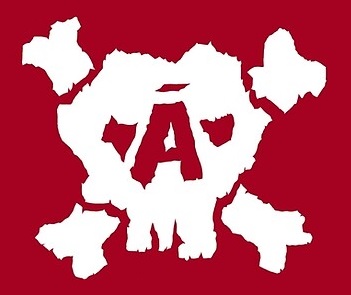 Since: 2.1.02
From: Sector 7 Slums

Since last post: 2932 days
Last activity: 2932 days

#10 Posted on
I really dig seeing the Heat and Jakked boys (Crash, Tommy, Steven, etc) getting some good air time on RAW now. That has to be good for the morale backstage. I'm also happy about the fact that the World title isn't defended twice a week. It's another step towards the days where a title change was really something momumental and special, and not something that was like "Well, Hogan wrestled HHH about fifteen times in the last two months...he was bound to win eventually!"
Parts Unknown
Lap cheong



Since: 2.1.02
From: Darkenwood

Since last post: 271 days
Last activity: 271 days

#11 Posted on
I agree, the split rocks heavily so far. At first I was bummed because a lot of my favorites were going to Smackdown, but I actually feel sorry for those who don't get TNN now because Raw has totally ruled and Smackdown has not so totally ruled.
I really look forward to Raw and Heat every week. The WWF get a thumbs up from me, so far.


---

YOU WANT A PIECE OF ME!?! - The immortal, chilling words of...The Shockmaster!
Jaguar
Knackwurst



Since: 23.1.02
From: In a Blue State finally

Since last post: 508 days
Last activity: 311 days

#12 Posted on
Just for the record: Who thought that the WWF could actually make HEAT a Watchable show? Goddamn, I can't believe that I actually bother to see what was going on. You know what would be cool though? If they bothered to setup house shows to be Heat or Jakked/Metal sets, and so all the midcard guys actually get their own show that's not taped happening before RAW/Smackdown. I would really watch Heat if I didn't know that it was taped right before Raw came on.

-Jag
evilwaldo
Lap cheong



Since: 7.2.02
From: New York, NY

Since last post: 4748 days
Last activity: 4529 days

#13 Posted on | Instant Rating: 0.00
I have to give the WWF credit. They created two different rosters and styles with the draft and have crafted storylines that show that show more focus. They have also made the filler shows worth watching again which is important to giving the low to mid card guys an opportunity to shine. Hopefully, this is the start of the next leg up in the wrestling business.





---

You're in a desert, walking along in the sand when all of a sudden you look down and see a tortoise. It's crawling towards you. You reach down and flip the tortoise over on its back. The tortoise lays on its back, its belly baking in the hot sun, beating its legs trying to turn itself over. But it can't. Not without your help. But you're not helping.