Bullitt
Shot in the dark



Since: 11.1.02
From: Houston

Since last post: 1409 days
Last activity: 1409 days

#21 Posted on
- Lloyd McClendon "stealing" first base while managing the Pirates last season. The obligatory "That's his first stolen base since 1987" comments sealed it for me.

- Larry Walker handing the ball to the kid in right field at Dodger Stadium, then realizing there were only 2 out, taking the ball back, and throwing it in.

- Youppi!




---

Q: If you could have interviewed Marvin Gaye, where would you have proposed to meet and what would you have asked him?

A: I would have met anywhere as long as it was before his father shot him. I would have asked him, "Hey, don't you think there's some chance that your father might shoot you? To death, I mean?"

www.Gordie.ca
JayJayDean
Scrapple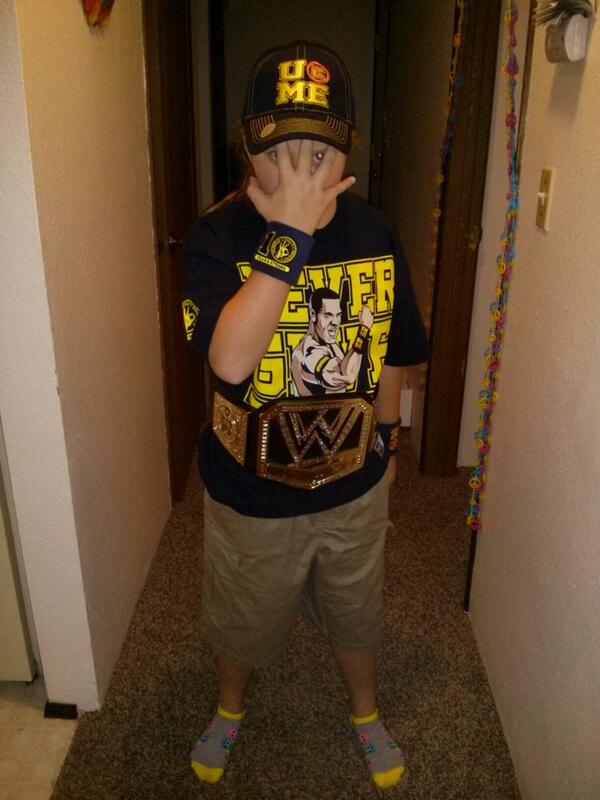 Since: 2.1.02
From: Seattle, WA

Since last post: 1627 days
Last activity: 1205 days

#22 Posted on
The Rob Dibble-Lou Piniella fight from their old Reds days was pretty classic, along with Lou throwing first base at the Astrodome. (I think.)
squiz
Salami



Since: 5.1.02
From: Dover, NH

Since last post: 1962 days
Last activity: 63 days

#23 Posted on
I forgot about this before, but there was a game where Tommy Lasorda ran out of position players, and had to stick Fernando Valenzuela out at first base. Watching him out there was great...

EDIT: It was in 1989, and he had 2 putouts.

(edited by squiz on 11.4.02 1049)
---
Hej, jag har en gris i byxorna.
SC
Potato korv



Since: 11.12.01
From: Valparaiso, IN

Since last post: 3414 days
Last activity: 2748 days

#24 Posted on
Jeez, how did I forget McClendon. That's the one thing I left out, it was probably my favorite moment of 2001. Besides Johnson killing the bird and the Orioles whipping Mike Mussina's ass, anyway.


---
Scott Christ
Bring me Marty Cordova.
MedallaGuy
Head cheese



Since: 12.1.02
From: San Juan, Puerto Rico

Since last post: 2623 days
Last activity: 892 days

#25 Posted on
How about when Lou Pinnella threw first base on the field...ha...then the Dugout shot, with everybody laughing, especially the close up on Kenny Griffy...hilarious!


---

CarlosColón4Life
Evil Buddha
Pickled pork



Since: 10.1.02
From: Somerville, MA

Since last post: 4907 days
Last activity: 4305 days

#26 Posted on
Undoubtedly, it was the Ryan/Ventura fight. The thing that cracks me up is the pre-fight moment, where Ryan is shaking his head, selling the pitch that got away from him, and his realization that this kid has the grapefruits to actually charge him, and then resigning himself to teach this wayward child a valuable lesson. Ryan's whole, laconic Cowboy, "Son, this is going to hurt me more than it's gonna hurt you" manner right before he proceeds the beatdown is hysterical. Particularly since it was all a lie. It was young Robin who ate the pain and got a second helping. Funny stuff, yeah.


---

"Come to the Dark Side... You Know You Want To!"
The Evil Buddha, spreading Alcoholism, Bad Humor and Chaos since 1971
cfgb
Bierwurst



Since: 2.1.02
From: Ottawa, Ontario

Since last post: 1025 days
Last activity: 8 days

#27 Posted on | Instant Rating: 7.87
I recall an incident a few years ago when Randy Johnson plunked Kenny Lofton. Lofton took about 3 steps from home plate towards the mound, with Randy glaring down at him, and promptly reconsidered.

I was so looking forward to the 5'10" guy go after the 6'10" guy.

In the 1995 World Series, Greg Maddux was getting rocked in the first inning. A pitch sailed a tad too close to Eddie Murray, who started to charge the mound. Both dugouts clear, and while everyone is milling around, what do we see in the middle of it? Greg Maddux and opposing starter Orel Hershiser chatting and laughing about the whole thing! I think Joe Buck referred to them as a couple of choir boys in a riot.

A few years ago the Mets ran out of starting pitchers - and in order to keep Chuck McElroy in the game, they put him in the outfield and Matt Franco in to pitch. Gerald Williams on the first pitch cracks a homerun, and Otis Nixon followed by popping to McElroy. Now McElroy has no damn clue what to do and we watch the ball bounce around while Nixon calmly takes 3 bases - and I'm convinced he could have take home if he didn't feel it rude. Franco managed to strike out Andrew Jones to get out of it.


---


Contact cfgb
Visit my homepage
Big Bad
Scrapple



Since: 4.1.02
From: Dorchester, Ontario

Since last post: 570 days
Last activity: 138 days

#28 Posted on
Seeing Rafael Furcal getting groined the other night was pretty funny. He was down for a good five minutes.


---

I was born in a manger, like that other guy. You know, he wore a hat?
HitTheSnoozeButton
Boudin rouge



Since: 2.1.02
From: Pittsburgh PA

Since last post: 4176 days
Last activity: 1382 days

#29 Posted on
Being a Pittsburgher, I have to go with the McClendon base stealing incident. That was a big story for at least a week around here.


Honorable mention:
Larry Walker turning his helmet around and batting right handed against Johnson in the Allstar game.


---

What a Manuever!
edturtle
Linguica



Since: 24.1.02
From: HI in the middle, round on both ends!

Since last post: 6425 days
Last activity: 5701 days

#30 Posted on
Trot Nixon throwing out the enfeebled Cal Ripken at first on a line drive to right field. I hadn't seen that happen to a position player before.

Todd Zeile's fake pump throw that slipped out of his hand in the '96 playoffs was sweet too. Now that I think of it, the O's provide all kinds of humor - mostly unitentionally.






---

Here, have another cup and forget about the dime
Keep it as a souvenir, from Big Joe and Phantom 309!
Trineo
Mettwurst



Since: 19.3.02
From: Boston

Since last post: 6485 days
Last activity: 6352 days

#31 Posted on
The funniest thing I ever saw at a baseball game wasn't actually in the game, but in the stands. One of the peanut vendors was doing his usual routine of chucking bags of peanuts several sections across to impress the fans... but one time the peanut guy missed the person he was aiming at by about two rows (he must've mis-judged the throw based on the Fenway poles) and nailed some lady right in the side of her head. The guy with her was laughing too much to even help and the peanut guy let her keep the bag.


---

It takes a big man to cry, but it takes a bigger man to laugh at the man.
MedallaGuy
Head cheese



Since: 12.1.02
From: San Juan, Puerto Rico

Since last post: 2623 days
Last activity: 892 days

#32 Posted on
Remember when Paul O'Neill was with the Reds and he bobbled a line drive and ended up kicking the baseball to the cut off man and actually preventing the game winning run to score. Funny and unbelievable at the same time.


---

CarlosColón4Life
Zaphod
Chorizo



Since: 24.2.02

Since last post: 6376 days
Last activity: 6368 days

#33 Posted on
I've got to agree with MedallaGuy, Paul O'Neill's kick to the cutoff man was both hilarious and damn impressive. As a Reds fan, that's probably one of my favorite baseball moments, humorous or otherwise, of all time. Like almost everyone else, I've got to say the homer off Canseco's head and Kruk's All-Star at bat against Randy Johnson were among the funniest moments for me.

Honorable mentions (there's no way I'll be able to remember the exact years for these):

1) Late 80's or early 90's. Don Mattingly (I believe) helping himself to a handful of a fan's popcorn after chasing a foul pop to the railing.

2) 1986 or 1987, Reds at Astros. Terry Francona rounds third, stumbles to the ground about 20 feet from home and tries to crawl to the plate. Out by a mile, of course, and adding to my frustration with that guy as a player, but still funny. A similar incident happened with Ken Griffey Sr. a couple years later when he rounded first after a smash to the alley and tore up his knee, forcing himself to try to crawl back to first and get tagged out. Not nearly as funny since the old guy and last active member of the Big Red Machine got injured in the process.

3) Last game of the 1990 World Series, Reds leading the series with the A's 3-0 and the game 10-0 or so in the bottom of the ninth, two out, and Jack Buck and Tim McCarver are both saying "Don't count the A's out yet." They barely got the words out their mouths when Todd Benzinger caught the foul popup that finished the series.
drjayphd
Scrapple
Moderator



Since: 22.4.02
From: New Hampshire

Since last post: 70 days
Last activity: 5 days


ICQ:
#34 Posted on
By far, the funniest ones I saw when they happened were McClendon taking one for the team, Randy Johnson's senseless assault on that bird, and Izzy Alcantara trying to take on that whole minor league team. At least he thought to take out the catcher first... now if only he put that kind of effort into playing defense, he might still have a job in Boston.


Of course, I've only been watching since 1996 or so, but I think I saw replays of the Johnson/Kruk at-bat. I wonder if there's any footage of that Ryan/Ventura incident online... I have to see that.

(Oh, and one more, even though it's kinda sad: Jeff D'Amico hitting a quality grounder through the infield, to right... and getting put out at first. Poor bastard.)

(edited by drjayphd on 1.5.02 2043)
BigDaddyLoco
Scrapple



Since: 2.1.02

Since last post: 85 days
Last activity: 84 days

#35 Posted on
I'm going to go with Lou Pinella going bonkers in Clevland. After getting tossed,using every 4 letter word in every possible variety he probably knows and throwing and kicking everything in site he FINALLY walks back to his dugout where he chucks his hat into the stands only to have the fan who caught it throw it right back at him. The look on his face after that was priceless...HA!


---
Pages: Prev 1 2