Lexus
Andouille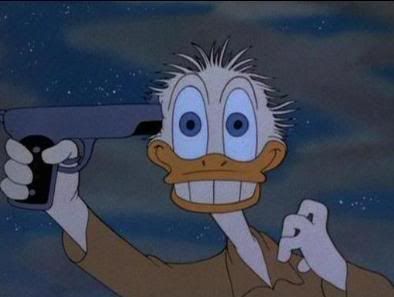 Since: 2.1.02
From: Stafford, VA

Since last post: 11 days
Last activity: 11 days

#21 Posted on | Instant Rating: 3.83
Originally posted by Guru Zim

---

OK. This is where I admit I don't read comics.

How the hell does Batman even have a chance against Superman?

---


Okay, realistically, Superman hurls Batman into the sun in 0.2 seconds, kryptonite ring or not. However, in the comics, it usually turns out that Batman bests Superman.

For starters, he didn't beat him with an uppercut in Hush, that came from Dark Knight Returns, and the reason the uppercut worked was because A) Superman always stops to talk to whoever and B) Batman was wearing a gauntlet that tapped into the entire power source of Gotham.

In Hush, Batman didn't beat Superman, per se, but he held him off for a few minutes, which was quite damned impressive, until Superman wasn't mind controlled anymore (his goal was to shake Poison Ivy's hold on him, not kick his ass).

In Superman: Red Son, an elseworlds title, Batman again beat Superman, but he outfoxed him by blowing himself up.

The big thing was 'concievably'. Then again, I'm a full on Batman mark like all hell. I do happen to think a lot of Superman stories are rather boring by comparison, but that's because Batman is usually a mystery while Superman is a slugfest, not because of his powers. I loved Road to Ruin, which was the Superman equivalent to Hush, but that was because it wasn't panel after panel of a fight scene.

Oh, the Arkham Inmates are the best damned villains in the planet. If Superman, the X-Men, or the Fantastic Four had to go up against one of them, bad things would happen. Black Mask can get his hands on so much Kryptonite that he could build a suit out of it, Clayface and Poison Ivy alone would ruin a good number of the Mutant's days with the backing of a criminal genius like Penguin, or Hush, and if the Joker took on the FF, Franklin and Valeria would be dead, plain and simple, while Reed Richards stuck his really stretchy thumb up his butt trying to figure out a pattern to the Joker's behavior.


---

Hold nothing sacred and you'll never be dissapointed. Especially not this statement.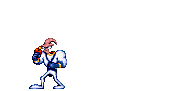 Jim Smith
Goetta



Since: 17.10.04
From: Bloomington, IL

Since last post: 3575 days
Last activity: 3006 days

#22 Posted on | Instant Rating: 6.53
Originally posted by Big Bad

---

The character that Jim Smith describes is JLA-Batman, a.k.a. Batgod the master of prep.

---


I'd argue that the uber-Batman dates as far back as Dark Knight Returns #4, which is the quintessential "Superman is a pussy and Batman has a zillion ways to kick his ass because he's kewl" story. Within his own comics they take him down a notch because he only has to outmatch the Joker, but throughout the past twenty years whenever Batman interacts with another superhero DC inevitably feels the pressure to put Batman over (as more than some guy with a belt) by completely burying his co-stars. So all the other superheroes have to act like Batman's incomprehensibly scary, while Batman acts like they're all a bunch of idiots and he could spank them all with one hand tied behind his back.

The only reason this phenomenon is most pronounced in Grant Morrison's JLA is that up until then DC was trying very hard to keep superheroes out of Batman's world in a vain attempt to reimagine him as an urban legend.

Getting back to the original topic, I thought it made sense for the Sinestro Corps to recruit Batman because their prerequisite is the ability to inspire fear and--at least in his own turf--Batman knows how to do that. Sure, a guy in a bat suit isn't scary to the vast majority of the universe, but all the Sinestro Corps care about is the mastery of the concept--the power rings will take care of broadening the scope of that ability. The feral girl they recruited wasn't exactly the terror of the cosmos either, but she's scary enough to make the power ring work, which makes her extremely powerful and thus much much scarier.
Deputy Marshall
Liverwurst




Since: 28.6.04
From: Troy, NY

Since last post: 1282 days
Last activity: 803 days

#23 Posted on | Instant Rating: 6.88
This is a lot of discussion for one throwaway line in the book. Although it annoyed me too, just because he's become DC's Wolverine: not a month can go by where there isn't some comic that's totally on his dick. It's irritating. Like, we get it, Batman's cool. Whatever.

As for the issue itself...I liked it well enough. Some of the writing felt a bit disjointed and overall the comic lacked cohesion from one panel to another. They weren't overwhelming flaws, but it definitely suffered for trying to pack way too much into one issue.

The thing that REALLY bugged me was the inclusion of Superboy Prime. I realize they probably have this master plan they're putting into action, but I felt that Superboy Prime escaping his prison should be an event in and of itself, not part of some other crossover. Considering the kid whooped the DCU's ass single-handedly, his escape should be its own stand-alone story and "crisis" so to speak.

I guess I liked what they did, but it bothered me in the same way that most of the other DC crossovers since Identity Crisis have - it's just a little too crowded for my tastes.
Freeway
Scrapple



Since: 3.1.02
From: Calgary

Since last post: 1580 days
Last activity: 1268 days

#24 Posted on | Instant Rating: 6.07
In a come-as-you-are kind of fight, Superman destroys Batman.

Everytime they DO meet, though, Batman has about a week's prep time, it seems.


---

DVDs; Blog
Cerebus
Scrapple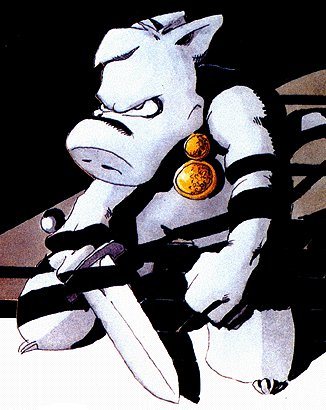 Since: 17.11.02

Since last post: 292 days
Last activity: 13 days

#25 Posted on | Instant Rating: 1.48
During INFINITE CRISIS, Superman beat the crap outta Batman, thinking he was Darkseid... it was cool.
Llakor
Landjager



Since: 2.1.02
From: Montreal, Quebec, CANADA

Since last post: 1837 days
Last activity: 1828 days

#26 Posted on | Instant Rating: 7.24
Also a lot of the Bats beats Sups stories, Bats has outside help (mainly Green Arrow) and the fight takes place inside the Bat Cave or some area that Bats has booby trapped in advance.

But yeah picking a fight with Bats in the Bat Cave would have to fall in the category of monumentally stupid ideas.


---

"Don't Blame CANADA, Blame Yourselves!"
Quezzy
Scrapple



Since: 6.1.02
From: Pittsburgh, PA

Since last post: 2 days
Last activity: 12 min.

#27 Posted on | Instant Rating: 3.33
Batman and Superman are both unbeatable and therefore both boring. Let's talk about Blue Beetle instead.


---

Lance's Response:

THAT IS AWESOME!
Deputy Marshall
Liverwurst




Since: 28.6.04
From: Troy, NY

Since last post: 1282 days
Last activity: 803 days

#28 Posted on | Instant Rating: 6.88
Originally posted by Quezzy

---

Batman and Superman are both unbeatable and therefore both boring. Let's talk about Blue Beetle instead.

---


The dead one or the one who's sort of a rip-off of Darkhawk (who wasn't that cool to begin with)?


---
A wonderful tribute to a wonderful man.
Pages: Prev 1 2