Stephanie
Landjager



Since: 2.1.02
From: Madison, WI

Since last post: 1828 days
Last activity: 76 days

#1 Posted on | Instant Rating: 5.22
OK - I'll wager that a good share of us will be seeing "The Scorpion King" this weekend. (Me, I'm likely to see it at the Point's THX screen...with someone
.) I imagine we'll all have an opinion on this movie afterwards; I've started this thread to act as a collection point for those opinions.

Fire away!

Steph


---

I'm going twenty-four hours a day...I can't seem to stop
- "Turn Up The Radio", Autograph
Promote this thread!
Ffej
Boudin rouge



Since: 15.1.02
From: Flatwoods, KY

Since last post: 3630 days
Last activity: 1939 days

#2 Posted on
I think if you go in with low expectations you will likely enjoy the ride. Its obvious and you don't have to think to get the plot here, but not all movies have to be Memento. Sometimes its okay to to just enjoy a dumbed down flick. Frankly I am shocked at the reviews the Rock is getting. I figured the mainstream critics would rip the Rock apart, but for the most part they are saying pretty good things about him and saying he has a bright future.

I won't pay your Friday night ticket price to see this one, but its worth my Sunday matinee dollar. Plus as a bonus my wife- who obsessed with movies like Memento or anything David Lynch did (not that theres anything wrong with that) et alt- has zero interest in this one so I can actually go to the movies without an angry woman rolling her eyes every time the Rock kills someone.


---

I think if you are in the passing lane, and not passing, your license should be revoked, and you should be forced to ride the bus until you promise to never delay the rest of us again.
--George Carlin

Trineo
Mettwurst



Since: 19.3.02
From: Boston

Since last post: 5706 days
Last activity: 5573 days

#3 Posted on
I'm going to try to see it Saturday night. I think this is the type of movie that will bring the action movies back into being in-style to make. Beyond anything involving Jet Li, there hasn't been an action movie done in the traditional sense, and if this movie makes piles of cash movie execs will see that you don't need somebody from Dawson's Creek to make a movie.


---

It takes a big man to cry, but it takes a bigger man to laugh at the man.
Super Shane Spear
Bierwurst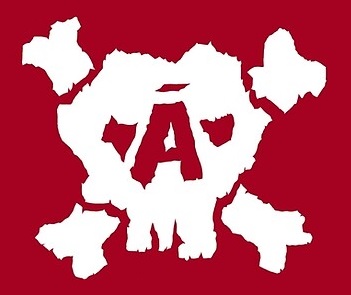 Since: 2.1.02
From: Sector 7 Slums

Since last post: 2899 days
Last activity: 2899 days

#4 Posted on
SPOILERS

I saw it this afternoon. I was actually plesently surprised. The Rock had a good supporting crew around him with Kelly Wu (Sorceress) and Michael Clarke Duncan (some other tribe leader whose name I don't feel like looking up.)

The person who I was really surprised in was the actor who played the horse thief. He was a pretty small guy who pretty much provided the comic relief in the movie. He had some really good scenes early on with Rocky and seemed to have a rapport that no other actor really had with him. I actually found himself cheering for him almost as much as Mathayus.

Also encourging was Wu herself. She is very good-looking and is half-naked the entire movie. They don't force a long love scene between them (her and Mathayus) either, which surprised me as well. There's just a short little shot of them kissing and boom...they are in bed.

As for the story...eh. It's your typical summer killemup some bad guy movie. Mathayus is hired by a small group of different Egyptian tribes to take out the Sorceress, as she is the power behind the evil Memnon's throne. Mathaus and his brothers make up the last three people (for all we know) of their tribe, the assassians of Egypt. The play to keep the sorcesses go bad as his brother are killed and he is captured.

After being left for dead in the desert to be eaten by fire ants, a horse thief becomes his new best friend. The head into Gomorrah to try and get her again. Inside the city, Mathayas is distracted by some children who steals his rupees. Once he gets them back, one child shows him the way to the palace. He pays the kid off with a rupee. He sneaks his way into Memnon's training courtyard and is about to kill him when somebody captures the kid witht he rupee and is about to punish him by cutting off his hand. Mathayas, nice guy he is, saves the child and ends up running for his life.

Quite by accident, he runs into the Sorceress by crashing into her room. He kidnaps her and makes it outside the cities gates where he meets back up with the horse thief. The three then head to the Valley of the Dead. In the meanwhile, Mathayas learns that the Sorceress has actually been a sort-of prisoner since she was nine and was just happy to get out.

Memnon sends his guards after Mathayas and they catch up just in time for a sandstorm. After a while Mathayas ends up killing all the guards, but not before being stuck with an arrow covered in scorpion blood. Mathayas is about to die from the poision when the sorceress risks her own life by sucking out the poison (through the mouth. Think Green Mile style.) Strangly enough, everyone is fine and is ready to go on.

After a worthless fight with Michael Clarke Duncan and much eating and drinking and sorceress' sex and all that, Mathayas is ready to take ont he kingdom...

For spoilers sake I'll stop here.

Pros
--------------
The Rock
The horse thief guy
Kelly Wu
The Story (for the most part)

Cons
---------------
The bad guys (there two main ones. When you see the second one, you'll shake your head.)
The old Magician guy without a plot.

That's about it.
El Pescado
Kolbasz



Since: 3.1.02
From: Toms River, NJ

Since last post: 2480 days
Last activity: 2303 days

#5 Posted on
Well I just got back from seeing Scorpion King myself...*Looks up at Shane's post*...and I think Shane pretty much said it all.

Some of Rock's acting seemed a little cruddy, but I'm glad he got to throw in a peoples eyebrow. I was hoping for a wrestling move, any move, during a fight scene, but I got nothing. Also, Shane McMahon's wife plays a Birdseller in the Marketplace scene near the beginning of the movie. Just a heads up to anyone who's going to see it after reading this. There was only one thing that bothered me in the movie, but that would be a spoiler...


*Spoiler Crap*
.
.
.
.
.
These are spoilers... If The Rock is such a dastardly assassin, why does he hesitate to kill the main badguy in the beginning of the movie and opt to save the arm of the cruddy little boy instead. Pah! Some assassin...
.
.
.
.
.
*End Spoilers*



I was slightly impressed with The Rock's work, but I'm hoping he doesn't do many more movies. I'd rather see him on WWF than in movies.


---
"In a related note, millions of gamers have just shit their pants."
-Billy from Planet GameCube after confirming the Nintendo/Square deal with NCL
Mr Heel II
Lap cheong



Since: 25.2.02

Since last post: 79 days
Last activity: 14 days

#6 Posted on
Saw it tonight at the best place to see silly movies...the drive-in. It was a lot campier than I expected (and I expected it to be pretty campy.) Good performance by Rock. Totally disagree with the "best fight sequence ever filmed" line those related to the movie started.

Not impressed enough to want to see it again, but I have to anyway because I promised a friend I'd take her Sunday before we go to Backlash. Should be quite a day in Kansas City.
Dormouse
Cotto



Since: 25.2.02

Since last post: 5618 days
Last activity: 5618 days

#7 Posted on
-Spoilers-

Either WWFE plans to release sequels, or the writers have the continuity problem they have in wrestling, or maybe I'm mistaken, but I remember something about a scorpian bracelet that makes the Scorpian King...err... the Scorpian King. In the movie they talk about Mathiaus getting poisoned with scorpian blood, and the blood courses through his veins. Then at the end that one guy calls him the Scorpian King just because. That was kind of retarded.

Many of the critics complain about the special effects, but I really didn't see anything wrong about them. The beginning was kind of neat where the dude gets a ninja star or something in his face, but it was too casual. For me, the beginning gave the movie a bad impression.

For an action movie, I thought it was done well. Most critics are harsh on action movies (e.g. the one wasn't the matrix, collateral damage wasn't true lies, etc.). I think most action lovers (such as myself) will like the movie and understand its limitations. My only problem is its connection to "The Mummy" series. It was almost nonexistant.
Guru Zim
SQL Dejection
Administrator



Since: 9.12.01
From: Bay City, OR

Since last post: 13 days
Last activity: 3 hours


ICQ:
#8 Posted on
I liked it, my girlfriend didn't.

I thought it was better than Connan, which is all I was expecting of it.

I had fun.


---

I love it when a plan comes together
The Big Kat
Kishke



Since: 11.1.02
From: Austin, TX

Since last post: 1768 days
Last activity: 5 days

#9 Posted on
I enjoyed the movie very much. It certainly wasn't something I'd go back to the theaters for, but I would rent it. I thought it was strange that there was very little connection to the Mummy series. Wasn't the Scorpion King a huge villain in that movie? And I know he didn't speak English in TMR. But overall, I liked the movie.


---

-The Big Kat
"It's not that I'm lazy, it's that I just don't care." -Peter Gibbons, Office Space
Stephanie
Landjager



Since: 2.1.02
From: Madison, WI

Since last post: 1828 days
Last activity: 76 days

#10 Posted on | Instant Rating: 5.22
Well -

It turned out to be pretty much what I expected - a next-generation Conan with a less-plausible villain (reminded me of Spike Dudley with a Mohawk) but better special effects. It was obviously aligned for a sequel, as I believe most big-budget pictures are these days. I wonder how Vince managed to secure that Executive Producer slot - always promoting himself over the wrestlers
.

I think I'll go fix myself a fire-ant omlette...

Steph


---

I'm going twenty-four hours a day...I can't seem to stop
- "Turn Up The Radio", Autograph
bubblesthechimp
Boudin rouge



Since: 22.3.02
From: Weymouth, Ma

Since last post: 1042 days
Last activity: 916 days

#11 Posted on
Vince got the executive producer credit as payment for letting Dwayne Johnson call himself The Rock in all credits and advertising. Otherwise miramax woulda had to pay mucho royalties to Vince for the name.(Which of course is trademarked by the WWF)

(edited by bubblesthechimp on 22.4.02 1801)
---
HUH?
JayJayDean
Scrapple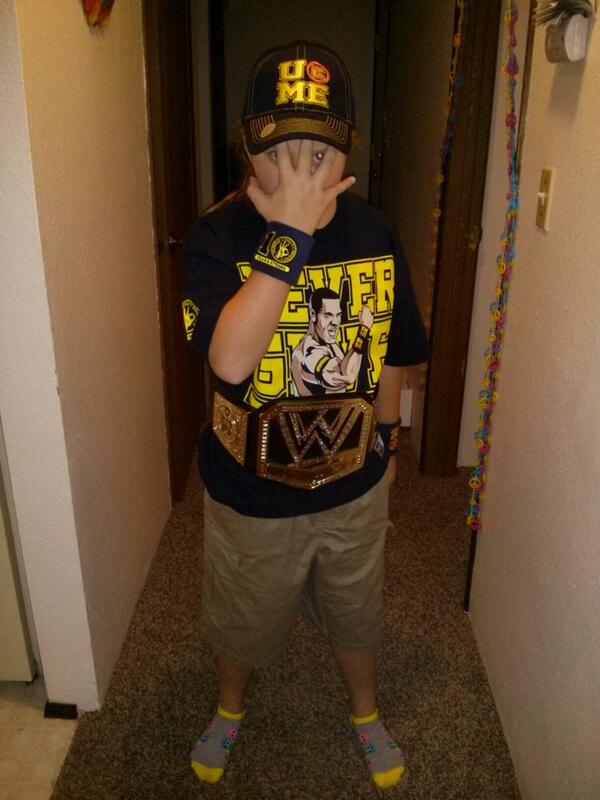 Since: 2.1.02
From: Seattle, WA

Since last post: 848 days
Last activity: 426 days

#12 Posted on
I liked it and I'm sure I'll watch it whenever it's on cable, ala "Tommy Boy", "Mystery, Alaska", and several other movies I can't help but watch. However, "The Mummy Returns" was on last night and WOW! how did the Scorpion King seem Skinemax-12:30am-on-a-Tuesday-night-softcore-ish by comparison. Ahem. Not that I would have any reason to compare.

My thoughts about 36 hours after viewing (with some teeny spoilers)...

- Could they have found more actors who look like huge stars to play the bad guys? I thought Memnon (sp?) was Maximus with a bad hair-do and I can't remember his name but the guy who turned on his father looked so much like Tom Cruise that I kept thinking of "Tom Crooze," the Ben Stiller character from the MTV Movie Awards.

- Kelly Hu is SMOKIN' HOT. I think she set a record for least clothes-most screentime ratio. I hope she breaks it in her next movie. Good lord. She is *so* on The List.

- It seemed like they filmed it in chronological order, because the Rock hardly spoke for the first 15 minutes, then went through sort of an awkward, newbie-actor phase for the rest of the first half of the movie. After halfway I think the Rock did a fine job.

- "Boo." Awesome.

- The "horse thief" guy was in "True Lies" and "the Birdcage" and I know I've seen him in some other stuff, but I can't remember anything else because I just flashed back to Kelly Hu. *drooling like Homer Simpson at the Krispy Kreme factory*

(edited by JayJayDean on 24.4.02 0850)
Mike Sweetser
Boerewors



Since: 2.1.02
From: Seattle, Washington

Since last post: 4391 days
Last activity: 4283 days

#13 Posted on
I went and saw it last Wednesday with low expectations, and it admittedly exceeded those. Scorpion King was a fun movie. Nothing too cerebral, but a good waste of 90 minutes.

My favorite parts were Rock squishing and outright eating fire ants to prevent them from eating him, and giving an abbreviated Eyebrow to the harem of girls he encountered.

And yes, Kelly Hu is uberhot.

Mike


---
zoggy1
Chorizo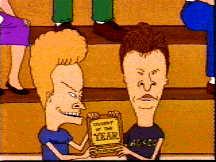 Since: 1.3.02
From: Silicon Valley, California

Since last post: 4851 days
Last activity: 4445 days

#14 Posted on
I got to see this yesterday and it's a decent flick. Swordplay for the most part was quite decent and Conan style...not too hard to figure out who the bad guys are. It also wasn't gory and kept to PG-13 with hardly any foul language. On the other hand, Kelly Hu was half-nekkid, and not in the direction I expected....droooool

connections to mummy series: mostly in the music, special effects involving sand, and costuming.

Did anyone spot any wrestlers? I thought one of the women in the opening scene looked like Lita but dunno?


SPOILERS HERE






Most of the movie, especially the desert fight scene was in homage to Rambo...now that's an assassin. And nice to see that sequence being done by people again instead of with Jurassic Park dinosaurs or pygmy zombies in Mummy Returns.


hehe totally agreed with JayJayDean about the bad guys - russell crowe and tom cruise lookalikes.

CGI snakes and CGI fire ants? Booooooooo....at least the beetles were scary. Even the trailer had a CGI Tarantula movie.



END SPOILERS

(edited by zoggy1 on 28.4.02 1502)
---
Press [Enter] to exit. Hit [Escape] to return.
Torchslasher
Knackwurst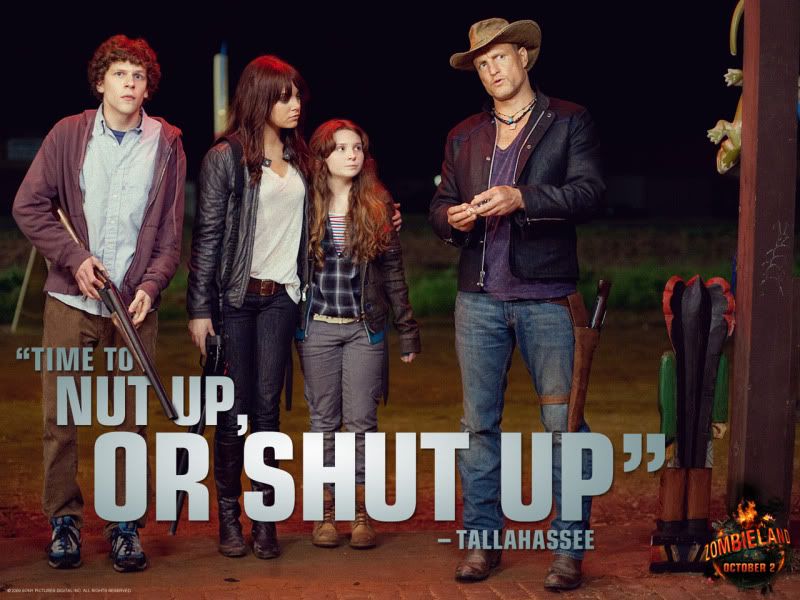 Since: 17.1.02
From: New F'n Jersey

Since last post: 72 days
Last activity: 71 days

#15 Posted on
This fun movie lands between the first and second Mummy movies for me.

Kelly Hu is hot, but I was really more impressed with her interviews over the past few weeks than her acting. She came off so intelligent, for instance, in the interview she had with Howard Stern. She took every inappropriate question from Stern and came up with interesting and reasoned answers.

One question about the movie, and this question is sorta SPOILERIFFIC...



When the magician and the horse thief/comic relief started the fire, there were three guards with them. After all the explosions and general chaos, the two ended up right as rain up with the rest of the crew. Did the three guards just give up because of the chaos, or what?


---

"Oh would you stop being all stealthy and just get in the truck"- Tom Servo
Yun
Salami



Since: 2.1.02
From: Just outside Dudleyville

Since last post: 4553 days
Last activity: 4501 days

#16 Posted on
It was a good action flick... I didn't expect any more and thus I wasn't disappointed. One thing though... if they could work a rana and a moonsault into Lita's fight scene on Dark Angel, why couldn't they have worked wrestling moves into the Scorpion King. True the spit punch and the People's Elbow would have looked silly, but I think a Rock Bottom or a Spinebuster would not have looked out of place.

And, yes,, Kelly Hu is mega-hot... and she was a nekkid as she could be in a PG-13, which is not a bad thing... it's a good thing.

And to whoever said he wasn't impressed by the fights: true Mathayus vs. Memnon wasn't all that great but IMO Mathayus vs. Balthazar (Michael Clark Duncan) was easily in my top ten movie fights of all time.


---

Everything's cool when you're Yun [point] Cheol [point] Su [point]