Spaceman Spiff
Knackwurst



Since: 2.1.02
From: Philly Suburbs

Since last post: 60 days
Last activity: 16 hours

#41 Posted on
Total downer of a show compared to the last few weeks.

--opening promo was good except for the parts w/ HHH
--Bubba/Big Show - lame - FF. Don't like either guy. Why is Bubba protected so much?
--Bradshaw/Dreamer - FF. Get Bradshaw off TV *NOW*
--Booker/Goldy tag match - good match, although I wouldn't have had Nowinski carry his team.
--Slaughter/Test - FF. And the point is.......?
--Trish/Victoria - nothing special
--Canadians/Hardyz - nothing special, although I'll blame that on the Hardyz. The Canadians should have went over *clean*. I just don't see what everyone else sees in them (Hardyz). Even Matt as a single does nothing for me.
--"3 Minutes" - eh (and I *like* the gimmick)
--Jericho/RVD - good match, could have been better. Needed more time.
--HHH/HBK - Zzzzzzzz....... ::wakes up:: ...HHH did it? Shit.

(edited by Spaceman Spiff on 6.8.02 0631)

---

Matthew: You would've loved it, David. A week in a foreign country, strange people, strange customs...
Dave: Oh, I know what you mean. I've been to Canada.
ripblazer
Pickled pork



Since: 16.1.02
From: Calgary Alberta Canada

Since last post: 4771 days
Last activity: 4603 days

#42 Posted on
I also thought Goldie's arm was legit, mainly because he sat in the corner for so long after tagging Booker in and because Nowinski was going to do some sort of hammerlock move on him and seemed like he was told by Goldie to change it to an Irish Whip.

Either way, it's props to Goldie, iether for a fanastic sales job or for gutting out the match with a legit injury.
Axl Stradlin
Weisswurst



Since: 6.8.02
From: Lexington, Kentucky

Since last post: 5744 days
Last activity: 5710 days

#43 Posted on
I had to groan when Shawn went out of his way to point out that he wasn't coming for a wrestling match, but a fight. Ugh, this could be bad. Shawn was always a better wrestler than a fighter. His ability to make a "fight" look good always seemed dependent on him bumping like a ping pong ball for his opponent (Vader, Taker, etc.) Clearly he can't wrestle, at least not the same style he once did, and I can't really see him taking any big bumps, either. On the upside, HHH might actually be willing to sell some of Shawn's offense, so there's a slight glimmer of hope... Very slight.


---

"If I was any more rock, I'd be made of cement."
Punkinhed
Salami



Since: 23.1.02

Since last post: 5553 days
Last activity: 5529 days

#44 Posted on


Lawler is a dick, of that there can be no disagreement. However, I thought that Molly was too concerned about Victoria's match (legit concerned, as it was her first live match) to properly respond to him. That may also have thrown off Trish's timing, as someone mentioned, since she wasn't quite comfortable as to how much she could depend on Victoria to hold up her end.

Golddust's arm was just BRUTALIZED; I still don't know if it was really injured and he gutted it out or if it was great selling.

I'm amazed that no one has mentioned that sick bump RVD took..I was really concerned there.

Big Show putting his hand on the hammer was cool and impressive. They really should have dragged this "mystery" out for a piece longer.


---

"To live like hu-man, to be like hu-man…Why is this not in the Plan?"
Spaceman Spiff
Knackwurst



Since: 2.1.02
From: Philly Suburbs

Since last post: 60 days
Last activity: 16 hours

#45 Posted on
Victoria had a match on Heat about a month or so ago.


---

Matthew: You would've loved it, David. A week in a foreign country, strange people, strange customs...
Dave: Oh, I know what you mean. I've been to Canada.
HitTheSnoozeButton
Boudin rouge



Since: 2.1.02
From: Pittsburgh PA

Since last post: 3394 days
Last activity: 600 days

#46 Posted on
Originally posted by Spaceman Spiff

---

Victoria had a match on Heat about a month or so ago.

---


Yeah, but that's taped so they can edit any big goofups. Punkinhead was referring to it being her first live match. In any case, she's at least going to breathe a little fresh air into that division.


---

What a Manuever!

Ross During Jeff's Ladder Match, after the KO chairshot:
"CLIMB THE LADDER KID, MAKE YOURSELF FAMOUS!" Just awesome.
ges7184
Lap cheong



Since: 7.1.02
From: Birmingham, AL

Since last post: 39 days
Last activity: 28 days

#47 Posted on
---


posted by fantomas

And.. Rosie? What was wrong with Ekmo or whatever his name was before?

---


They liked the name, but unfortunately people had trouble remembering what it was.
bigwavedave
Blutwurst



Since: 3.1.02
From: morro bay ca

Since last post: 5628 days
Last activity: 5628 days

#48 Posted on
they needed to turn Molly's mic up cause I could barely hear her. and possibly her "poor commentary" was really her way of ignoring Lawler and trying to resist the urge to haul off and sock him. Has anyone mentioned on air Vicki's former "affiliation" with Godfather? (where he at anyway?)


---

"My parents said I could be anything, so I became an ASSHOLE!"
Super Shane Spear
Bierwurst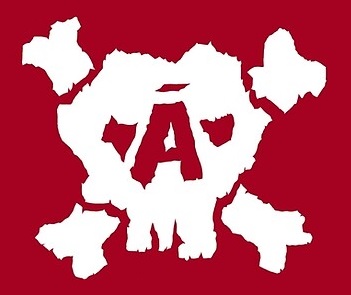 Since: 2.1.02
From: Sector 7 Slums

Since last post: 2896 days
Last activity: 2896 days

#49 Posted on | Instant Rating: 3.08
Goldie was actually selling the arm so well I thought he was going to intentionally miss breaking up the pinfall and turn heel on Booker.


---


B-B-B-BROKEN DOWN!
Dr Unlikely
Liverwurst



Since: 2.1.02

Since last post: 33 days
Last activity: 4 days

#50 Posted on
Jericho, RVD and the Fink were about the only things I really liked in this one. I think they made a really big mistake moving the SmackDown guys to Raw that they did last week - the Una-mericans had a potentially neat little thing going with Edge/Cena/Misterio that got lost...but, as a regular Raw viewer, I guess the heck with if the move was good for Jericho, because he's a major highlight for Raw now. Did they actually make Raw weaker with these moves designed to strengthen it?

The rabbit season/duck season exchange between Jericho and RVD was fun at the top of the show. I was hoping Jericho would eventually manage to work in "He doesn't have to Pedigree me now, he can Pedigree me later!" or something. High-Strung Jericho and Feelin' Fine RVD play off each other pretty well as characters. And in the ring, I thought they meshed great together. The faster, aerial side of Jericho helped make RVD's weirder offense go faster. I thought RVD and Benoit kinda clashed a bit and had some clunky kick exchanges last week - sad to see Benoit switch, because once they got used to each other, I think it'd be a great match.

Jericho didn't seem to have that adjustment problem (they've matched up recently at KOTR and in the past in ECW, so that helped, but I think it's a style thing, too) and they had some cool exchanges with Van Dam's kicks and how Jericho countered, avoided and even jumped over them. That sequence right before the end was really cool, with RVD doing his backflip shoulderblock spot, Jericho counter, going for the Walls and RVD countering into a pin. Really smooth. If we get another Y2J/RVD faceoff down the road, the ending's not a problem, either. Besides, Flair broke out one of those BLUE steel chairs, and that's an instant KO.

Fink pushing Lillian to avoid the Uncle Ben Three Minute Meal in a Bowl beatdown of the week from the Island Boys was fun. He also got to pull rank over everybody by telling Bischoff that he's the longest-standing WWF employee. And the Samoan Drop thing that Lillian took was amazing the first time. They replayed it too many times at different angles and that kind of dulled the impact, but you can't fault the people in the ring for that.

So, wait, the character in xXx is named xXx? This movie just went from a must-avoid to a...well, still must-avoid, but now it's funny because the guy is named xXx. "Look out, xXx, someone's extreme snowboarding at you!" "Oh no, xXx, someone's stolen the president's Code Red Mountain Dew!" I want a scene in the movie where xXx does some extreme skateboarding and then kills a guy with the skateboard, and when talking about it later, he can say "Oh, he got a little BOARD!" and turn to the camera and wink. And then a mountain can explode.

Nowinski/Regal vs. Black Gold was good stuff, too. I hope they continue this a bit, somehow, because there's got to be some other things they can do with Regal being confounded by Booker and Goldust. Goldust was awesome taking the beating in the match and then fighting through his pain to get Booker to come back in and give the people what they came to see.

Nowinski's going for Tommy-era Daltry hair, I think. And the little exchange with "Is she a virgin?" with Regal laughing in the back was stupid until Nowinski gave us the heh heh "Not for long!" and Regal went all regalface.

I think I hated everything else. Oh, wait, the Goldust midget. I didn't think much of it as such, but it actually made me want to see Bischoff, angry that Steph has the cruisers locked up, try to compete by bringing back all those awesome mini workers the WWF once had. Mini Vader, the real Mini Goldust (who I still think was a ten year old), Max Mini, all that crazy action. I'd watch that. And they didn't even have guns.

So, yeah, didn't like the majority of the show, though. Undertaker is no Sting or Luger as far as selling the drama and desperation one must be feeling in order to boost a police vehicle. If Jeff had been on top of the Canadian limo as it drove off, maybe I could see UT having to steal Ponch's ride, but they didn't go all out like that. The Bradshaw and Bubba stuff really didn't do anything for me. The Test/Slaughter (who should use the GI Joe movie theme) incident was just weird, I hope Slaughter didn't actually get hurt or something, but if not, it was pointless. And clearly, Trish needs to watch the show more, or she would have known Victoria wasn't hurt when the ref failed to do the dreaded New Jack symbol like he did for Nash. That was kind of a funny thing, though, since selling us that Victoria was hurt kind of depended on the viewers remembering how crappy Trish/Jackie was and thinking "Here we go again!" or something.

And then there's HHH. He spends the entire show making all the other heels (and Booker and Goldust, for extra measure) looking like idiots while they stand around and get bullied by him, and even offers irrefutable proof that it COULDN'T have been him. All to play off the "It was me, Austin! It was me all along!" with the "It was you, Hunter! It was you all along!" ending. No thanks. Even with all the useless backstage HHH-bullying junk and the HHH couldn't have done it...except he did thing, I was just as blah-ed by the explanation. HHH's bizarro world "I had to protect you from being beaten up...by...well...me" logic and HBK absolving HHH of all sins even though he knew HHH did it was problematic enough, but then the video thing where the cleaned-up footage was actually footage that wasn't IN the footage (take that, Blade Runner!) stuff...oh, I dunno.

I'll say this, though, HBK really gave it his all there. The sad little wave he gave at the beginning had that "Well, folks, this is what it's come to" resignation that was nice. And he did a pretty good job of looked beaten down by life throughout. The "you'll never pick up your kid" thing was better when Hall and Nash did it to Schiavone, but Michaels still carried his side well. If he's going to at least try like that while HHH gets to be the guy, instead of Austin, who puts HBK away, well, you gotta give the guy credit for that.
DMC
Liverwurst



Since: 8.1.02
From: Modesto, CA

Since last post: 4780 days
Last activity: 4774 days

#51 Posted on
This RAW was basically a good women's match sandwiched inbetween two horrible promos. I think I have a new favorite female competitor, and her name is Victoria! She did mess up a little bit (it wasn't Trish's timing that was off, it was Victoria's) but overall she looked pretty good. I love her look, although she could use a good gimmick. She's basically a more scaled down, better looking version of Chyna, which is a good thing. Maybe she could play kind of a monster heel role along with Jazz? Whatever happens, Victoria being a regular part of the roster will be a big boost to the womens division, maybe even bigger than the short boost the TE2 girls gave. If they could only get Jaqueline more involved they would have a pretty decent core that will get more help when Jazz and Lita return.

This match (on mute) and Mini Dust were definately the highlights of the show for me.

DMC


---

"Tonight our bed is cold, lost in the darkness of our love.
God have mercy on a man, who doubts what he's sure of."
-Bruce Springsteen
Saruman
Salami



Since: 25.1.02
From: Kirksville, MO

Since last post: 5760 days
Last activity: 5731 days

#52 Posted on
#1: Rosie and Jamal????? When did they stop calling them Ekmo and Kimo????
#1b: The Island Boyz rule it, by the way. Yes, they may be fat samoans, and we do have yet to see them in an actual match, but, DAMN, they have some nice moves.
#2: HHH-ugh, Sure is longwinded-ugh, Every show needs the "get to the point" guy-ugh, Shawn needs to give it up already-ugh.
#3: The fan in the second row tricked me with the Goldberg sign. Then, when everyone stood up for the run-in the Jericho/RVD match, and they tried so hard to not show who it was....man, I actually WANTED to see Goldberg. Not a good sign wwE.


---
"I'm bi a lot of things, but lingual's not one of them."
ripblazer
Pickled pork



Since: 16.1.02
From: Calgary Alberta Canada

Since last post: 4771 days
Last activity: 4603 days

#53 Posted on
Signs - I saw one VERY briefly that I think said "Jeff Hardy Fears Soap". If that was what it said - Hahahahahah!
shea
Bockwurst



Since: 1.2.02
From: Brooklyn NY

Since last post: 5305 days
Last activity: 5191 days

#54 Posted on
Originally posted by Nate The Snake

---

I don't know what bizarro-world wrestling you've been watching, but Jericho is NOT a monster heel.

---


I was just following up on a thread from last week where several Jericho supporters said he was one of the WWE's "monster heels" and lived in Monster Heel City or something. The term was being used to mean he was way over, not physically huge or devastating.
asteroidboy
Andouille



Since: 22.1.02
From: Texas

Since last post: 2734 days
Last activity: 1642 days

#55 Posted on
Best sign of the night - "The guy behind me can't see"


---
"My brother saw the Undertaker walking through an airport." - Rex

"Was he no-selling?" - Me
It's False
Scrapple



Since: 20.6.02
From: I am the Tag Team Champions!

Since last post: 60 days
Last activity: 27 days

#56 Posted on
They've got to stop having the Island Boyz attack non-wrestlers. They had the right idea with D-Lo and Stasiak, but then they just became two fat Samoans attacking women. They should be getting over by attacking jobbers and beating them to within an inch of their lives. You're telling me they couldn't have done a run-in during the Dreamer/Bradshaw match? Seeing someone like Dreamer or Spike Dudley sell the Island Boyz' high-impact moves would do a much better job of getting them over. Hopefully they'll actually get to wrestle next week.


---

"That's right! You suckas better FIND somewhere to run! 'cause it's me - Booker T - not only am I the Scorpion King, but I'm the five-time WCW Champion - and I got a sword, too! Now can U dig THAT - SUCKAAAAAS"
-Booker T, Hollywood's next big superstar!

And that's the bottom line, because it's false! It's DAMN false!
Jakegnosis
Morcilla



Since: 26.7.02
From: Maine

Since last post: 4166 days
Last activity: 4150 days

#57 Posted on | Instant Rating: 3.91
It might only be because the last two RAWs ruled, but I hated this show. My favorite part was the Kane ad, followed by the Mini-Dust segment. The Booker & Goldust/Regal & Nowinski tag match was good but nothing special, except for some above-par selling by Goldust. Jericho/RVD was also OK, but nothing special there, either. The rest of the show was hard to sit through, period. HHH absolutely has the "worst acting:most mic time" ratio covered. I never really liked the guy that much, but I can safely say that he's godawful when you take his admittedly impressive former ring skills out of the equation. Thanks for really ruining RAW for me, Hunter. 'Preciate it. If there were some good skits in between the terrible "wrestling," then the show would crawl from the morass of unwatchable television and I at least wouldn't be pissed that I missed out on boozing to watch the stupid fucking thing. Big Show vs. Bubba. Why do people like Bubba? Why? That match had no chance of being good whatsoever. Sgt. Slaughter? OK, drill sergeants rule, but why is he here just to get stomped on by a big clunky moron like Test? If you're gonna bring Slaughter back, do something with him that lasts more than a minute and a half. Victoria vs. Trish. I hate Trish. Always have, always will. I don't understand what people see in her beyond the fake tits, I really don't. I find the Women's division ho-hum, anyway, and I really wanted to choke Lawler out for his obnoxious and grating "cherry" commentary. Shit like that makes me embarrassed to watch pro wrestling. Thank God everybody else was out boozing at the time. Too bad I didn't go so I could have missed that. And missed the Un-Americans vs. Hardy Boyz, too for that matter. Nice to see Matt on a real show for once, but the match was pointless, and bringing the Hardyz back is a mistake. Jeff was doing OK on his own and WWE needs to stop rehashing shit that used to be over in hopes of recapturing the glory days. Whatever happened to originality? Oh, yeah, there was one more intolerably awful match to bitch about. Bradshaw vs. Dreamer. I was kind of hoping to see hardcore matches with people besides Bradshaw since he lost the belt, to see if maybe my boy Tommy could put on a decent hardcore match for the first time in recent memory. Oh, stupid me, there's fucking Bradshaw on my fucking TV in all his spare-tire-sporting, out-of-shape, stupid-fucking-cowbell-jingling, terrible-at-wrestling splendor. I'm going to let my buddies hang onto all my firearms the next time I watch RAW in case I kill myself or others while under the influence of a Bradshaw match.

Oh yes, and the best for last.

Now, apparently, we no longer only have to watch really long periods full of asinine, intellectually insulting commercials in between segments of RAW, but now there is a fucking segment of fucking RAW devoted to a fucking COMMERCIAL in between the fucking COMMERCIAL BREAKS. Am I the only one completely and utterly disgusted and sickened by that? Am I? Am I the only sane person left? It's bad enough that every little replay is fucking "brought to me by" some fucking corporation or other, but when the worthless trash they're trying to market becomes PART OF the show I'm trying to watch... that is FUCKED UP. And really goddamn depressing, too. I lost my shit when I saw that. I love Lillian Garcia, but couldn't she be on TV in something worthwhile, instead of this tripe? I would rather see Bradshaw wrestle on every WWE show for the rest of my life than see another segment like that. I still feel dirty. I feel like my twice-a-week wrestling fix has been tainted. It's like... like... I can't describe it. But I'm scarred for life. I'll be having flashbacks to this shit on my deathbed. What it was was just WRONG.


---

Moo hoo ha ha.

Rangers lead the way
Nate The Snake
Liverwurst



Since: 9.1.02
From: Wichita, Ks

Since last post: 5053 days
Last activity: 4523 days

#58 Posted on
Originally posted by TheBucsFan

---




Originally posted by Nate The Snake

---

Who wrestled in the main event match?

Ohhh yeah. Y2J.

Did the match get big heat? Sure did!

---



1)The final match was indeed Jericho's but it wasn't the main event.
2)I didn't think the audience really was into it.

---


The final match was put over by the announcers as the "main event match". More than once during the show, as I recall. It wasn't the final segment of the show, but then I'd imagine they thought (right or wrong) that HBK's announcement of his return to "action" would be a better way to end the show. Too bad HBK's acting skills aren't... well, let's just say he was a damn good wrestler! And, of course, HHH as the other half of the segment made it something less than "scintillating", to use JR's favorite adjective-that-he-probably-doesn't-really-understand.

And as far as the audience, all I know is I heard several very nice pops during the match, and the crowd loved seeing Flair nail Jericho with the chair. YMM(ust)V.

And, to avoid having to post again and inflate my count, I'll go ahead and respond to shea, too...

Okay, misunderstanding on your use of the term "monster heel". But, Jericho certainly seems to be over, judging by the crowd's reactions to him, and to his opponents. And if he's not the "monster" heel in the traditional sense, your wanting him to attack HHH mid-speech makes even less sense. Why would cowardly heel Jericho get into a face-to-face fistfight with dominant face HHH? It'd be completely out of character, and since as a rule the face *always* wins an even mano y mano fight, Jericho'd just wind up getting his ass kicked... which, considering HHH's turn at the end of the show, would've served no purpose at all aside from giving the HHH conspiracy theorists one more reason to cry.

I'll admit, I'd love to see HHH just get totally dominated by someone, and as a Jericho fan, I wouldn't mind it being him. But realistically, looking at his character and the circumstances, it just wouldn't make any sense for it to happen like that. It'd be like Rey Misterio, the ultimate underdog face, getting ticked off at... say... Brock Lesnar, getting in his face, and slapping him down. Brock'd look weak, and Rey would look super-strong. It'd damage both of their characters.


---

Kansas-born and deeply ashamed
The last living La Parka Marka: HE raised the briefcase!
Pages: Prev 1 2 3