spf
Scrapple



Since: 2.1.02
From: The Las Vegas of Canada

Since last post: 959 days
Last activity: 379 days

#21 Posted on
I just want to know if in light of all the discussion about relaxing and marking out and not being so smart all the time, was that 15 minute wedding thing what people were referring to? Was that the sort of thing I need to just sit back and enjoy and go along for the ride with? Am I being too much of a smark if I say that last segment just plain sucked something fierce?


---

There, I feel better now.
Parts Unknown
Lap cheong



Since: 2.1.02
From: Darkenwood

Since last post: 264 days
Last activity: 264 days

#22 Posted on
Well, this does a couple of (good) things:

1. Steph can finally give in to the repressed sexual desire and hook up with Jericho on the rebound. Rock on.
2. Who do you think Vince will send the nWo after first? Of course, Triple H. My guess is Jericho/Steph will join the nWo and THAT, MY FRIENDS, IS HOW JERICHO RETAINS AT WRESTLEMANIA!


---

YOU WANT A PIECE OF ME!?! - The immortal, chilling words of...The Shockmaster!
WTF13
Boerewors



Since: 22.1.02

Since last post: 5793 days
Last activity: 5793 days

#23 Posted on
Originally posted by vsp

---

Brief thoughts:

Sports with subjective judges are not real sports. Sports with scoreboards and/or timers measure achievement; sports with subjective judges measure how much the judges like the participants.




_______
I agree completely. Figure skating and its ilk is about as much of a sport as pro wrestling, if you view wrestling like a smark and evaluate it based on workrate, ability to sell, etc...

Did I forget to mention how much I hope this is the end of the pregnancy angle?



---


"I'm not on some big ego rush. I'm not after the bright lights and the little women."--Stan Hansen.
Eradicator
Kolbasz



Since: 4.1.02
From: Chicago

Since last post: 1175 days
Last activity: 426 days

#24 Posted on
Since Test and Booker just got wins over Tazz and Spike doesn't that now make them #1 contenders to the tag titles? So do you think we will see Test/Booker vs. Tazz/Spike at No Way Out, or do you think we'll get another rematch with the Dudleys because of Buh Buh's WWF New York statments?

Personally, I'd like to see Test and Booker take the titles at the PPV, and then face the Outsiders at Wrestlemania. Unless they are going to feed Nash and Hall the Dudleys since they are the only "name" team left in the fed.
A Fan
Liverwurst



Since: 3.1.02

Since last post: 4890 days
Last activity: 4890 days

#25 Posted on
I thought last night was a good show leading itno a PPV. If anything we got a solid RVD/Christian match and the last segment was great. I'm sorry, but it was fun to watch HHH smile the entire time and then go off. Without Steph, he can do the face run properly to Wrestlemania. I still think he'll jump ship to the NWO, but I am more hesitant after he pedigreed Vince.

The Rock not being on TV of late has hurt the show. Rock makes the show more watchable and puts on some good matches. I know the smark fans hate him, because he is popular, but you have to admit the show is lacking without him. I will be curious to see if the NWO run takes place in either the Rock, HHH or Austin's match at No Way Out. I'd lay money on HHH, because of Vince getting nailed last night. Y2J is going to go over Austin now that beer attack last night rocked.

A Fan- Man, what I wouldn't give to refree Stacy/Torrie III
whatever
Bierwurst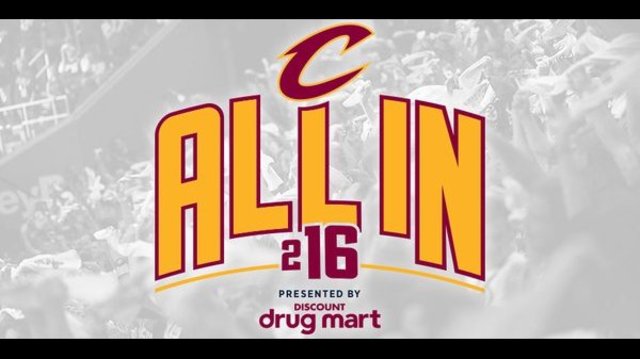 Since: 12.2.02
From: Cleveland, Ohio

Since last post: 68 days
Last activity: 3 days

#26 Posted on
The Christian-RVD match was fun, I certainly wasn't expecting the ending like that. Wonder if it will help curtail his tantrums? I also am looking forward to what should be an entertaining 3-way tag team match coming up with Duds, T&T, and Spazzzzzzzzzzz.

The "wedding" sucked big time. It was cool at the end, but (as with the Test-Stephanie "wedding") I agree that they really could've done without the singers. Are they personal friends of Stephanie, or what? (Oh I did not just say *what*, did I?) Yecch...
vsp
Andouille



Since: 3.1.02
From: Philly

Since last post: 4367 days
Last activity: 622 days

#27 Posted on
Originally posted by ripblazer

---

OK, if they were going to go with the "taped proof Steph's lying" angle, why not have HHH get sent the tape (from Linda or whoever - doesn't matter) and turn it on - without showing what it revealed ahead of the closing scene? Then when the vows come - show the tape on the 'tron.

The way they did it, there was no suprise factor at all.

---


I disagree. We knew HHH knew, and we knew Steph didn't know he knew, which gave the closing segment a lot more juice. Anticipating a train wreck is more exciting when you KNOW the wreck is about to happen than when you're guessing/assuming.

I thought they could have taken it even farther - have HHH go through the wedding vows as if nothing had happened, smiling and nodding, but making faces like he did to keep the audience in on the joke... making them wonder exactly where, and when, and how he'd have his revenge. The ending they went with wasn't bad, though.


---

HELLO KITTY gang terrorizes city, family STICKERED to death!
PinkSkunk
Blutwurst



Since: 2.1.02
From: Edison, New Jersey, America

Since last post: 5784 days
Last activity: 5784 days

#28 Posted on
I really wish the WRESTLING was better tonight. You know, the WRESTLING matches. I mean, they weren't bad, but none of them made me jump out of my chair and mark out except when Jericho ran in and wasted all of Austin's beer (It IS all Austin's right? Or is he splitting it with the APA?). I hope the WRESTLING is better on SmackDOWN!.

The wedding was done a lot better than I thought, and, hey, the pregnancy angle is over! Who-hoo. Now I won't have to hear "PREGNANCY ANGLES DON'T WORK!!" at least 10 times whenever I'm looking at wrestling sites.


---

...Some fear the Pink...
...But many fear....THE MOUNTIE!
(He's handsome, he's brave, and he's strong, you know)
WTF13
Boerewors



Since: 22.1.02

Since last post: 5793 days
Last activity: 5793 days

#29 Posted on
I don't dislike the Rock because he's popular--Austin is popular and I like him just fine. I just don't enjoy the Rock's interviews--I don't like that style of humor. And I've never really liked faces that basically behave the same way as arrogant heels.

His ring performance I can take or leave--he's not my favorite to watch, but as I said in another thread, I have to give him credit for being willing to job and put people over. He's a big enough draw that he probably could get away with refusing to job to people, but he doesn't do that.


---

"I'm not on some big ego rush. I'm not after the bright lights and the little women."--Stan Hansen.
Dr Unlikely
Liverwurst



Since: 2.1.02

Since last post: 61 days
Last activity: 2 days

#30 Posted on
I was hoping they were going to show a Mr. Perfect vignette...and that's the part of the show I ended up missing. Figures. Was it any good? From the recap, it sounds like it wasn't up to par with Perfect throwing a 100 yard pass to himself.

What'd I like? Jericho's appearances were cool. Well, the parts with Austin - his match with Diamond Dallas Edge didn't really hook me. Pouring the beer on Austin was good, though. I'm surprised Austin wasn't able to absorb the alcohol through his skin and go all Popeye on him. RVD vs. Christian was decent, in a relative sense.

The rest of the matches and segments were mostly filler for the big finish. I guess some people were entertained by it, but I thought it was pretty excrutiating. I flipped away a few times, hoping they'd be done, but nope - more walking. Flip. More singing. Flip. More HHH and Steph looking at each other. Wait, now Steph is just looking at HHH! Now HHH is just looking at Steph! They're both looking at each other again! Flip. Now Steph is talking. Flip. OK, here we go finally...nope, HHH has to talk now. OK, he's...nope, he's still talking. Still. And FINALLY. That was a long, long way to go for a messed up Pedigree on Vince. It is kind of funny that most of us were wrong in guessing who would ruin the wedding by going with Angle, Jericho, Test or even the nWo. Only HHH may ruin weddings.

I will give them credit for (hopefullly...please) getting out of the pregnancy angle right away. That's always bad news, so points there. Of course, this time next month when we're watching the Main Event Divorce (in the ring, with a judge and witness stand, naturally), that'll be moot.

Now the question we're left with is: who sent the tape to Linda? It could still be Angle or Jericho or even the nWo, desperate to get at least one of the wrestlers to mention them on TV. My money, though, is on the guy who delivered the tape of Piper's music video to Tony on the Nitro set.
Kawshen
Liverwurst



Since: 2.1.02
From: Bronx, NY

Since last post: 3292 days
Last activity: 1552 days

#31 Posted on


HHH: "Steph, I have done some pretty bad things in my life - I admit it, I'm an asshole - but even *I* would not go this low."

Yeah, Hunter. It's not like you put a hit out on somebody and had them run over or anything. :)

(edited by Kawshen on 12.2.02 1450)
---

Can you dig it, sucka?
Loosie
Boudin rouge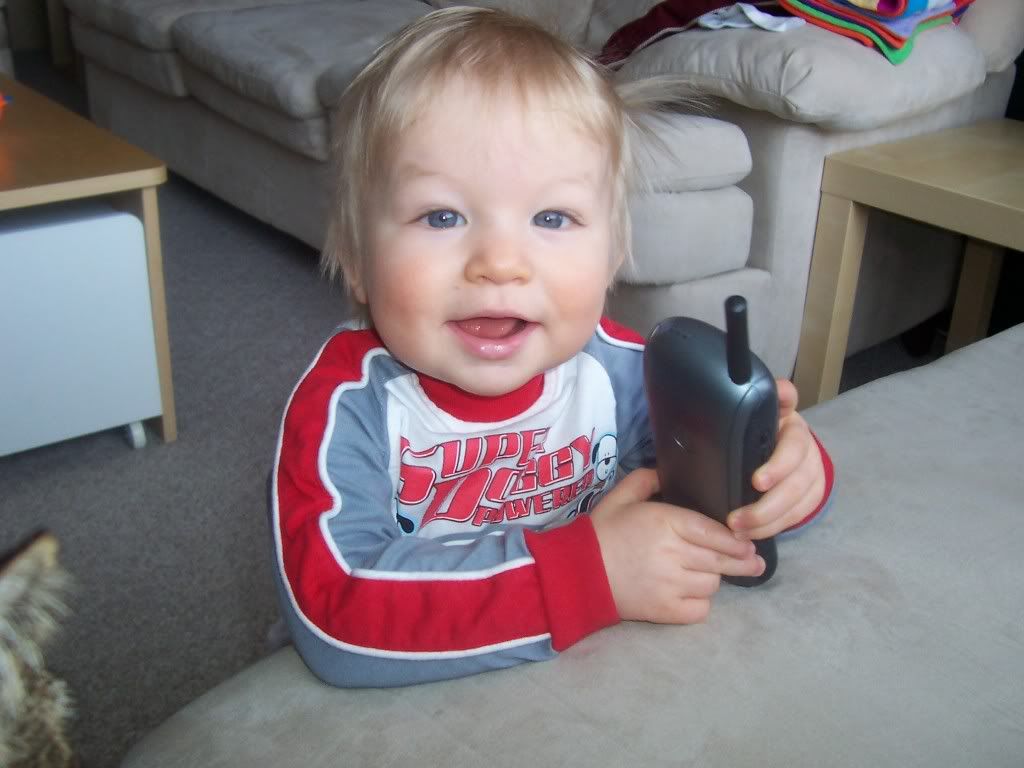 Since: 2.1.02
From: Kitchener, Ontario

Since last post: 2446 days
Last activity: 30 days

#32 Posted on
I still love how he admitted that he is an asshole :P


---

Loosie.
Your friendly nieghbourhood Canadian.

The SWF:
Our EZBoard
Our WebSite
We Think We Know What It Stands For.
whatever
Bierwurst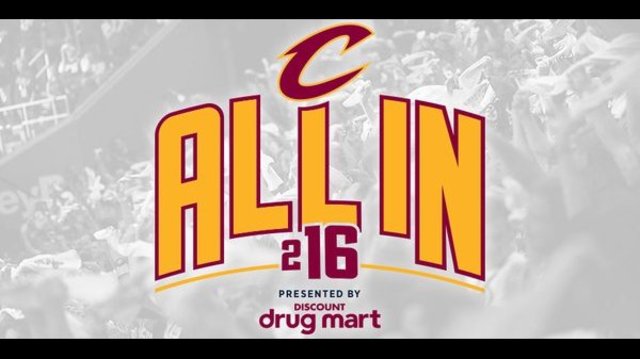 Since: 12.2.02
From: Cleveland, Ohio

Since last post: 68 days
Last activity: 3 days

#33 Posted on
Originally posted by Dr Unlikely

---


I'm surprised Austin wasn't able to absorb the alcohol through his skin and go all Popeye on him.

---


Heh - how Simpsons-esque!
"I need some fuel for me ass!" - Homer 'going all Popeye' with beer.

Super Shane Spear
Bierwurst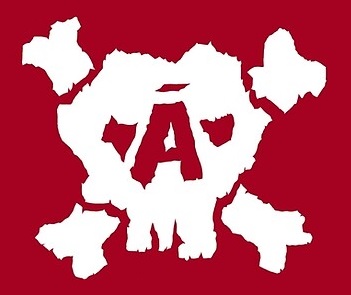 Since: 2.1.02
From: Sector 7 Slums

Since last post: 2925 days
Last activity: 2925 days

#34 Posted on
Was it just me or did anybody else have flashback after seeing H in a tux last night?
E
Cotechino



Since: 7.1.02
From: WPB

Since last post: 4936 days
Last activity: 4819 days

#35 Posted on
Damn. I guess RAW sucked last night. Thank CRZ for the recaps!!!
Net Hack Slasher
Banger



Since: 6.1.02
From: Outer reaches of your mind

Since last post: 4923 days
Last activity: 3343 days

#36 Posted on
I really like the build to Austin/Jericho. Jericho was great with his random attacks on Austin coming from the crowd (brave guy considering what happened last week to him) at smacking Austin with his own beer cooler was awsome... Great match with Edge as well.

- RVD v. Christian was really enjoyable, great match. And I don't know why I love the Goldust character so much.

Godfather not as over as they though because he's pimping escorts and not hos.. God forbid thinking it might be that he's a talentless hack... On the other end Angle was totally awsome with his promo before the match.

I kind liked Booker v. Tazz, and Perfect skits are pretty well done

All in all a I liked the show, just disapointed that there was not more to the story (ie setting a betrayal angle) for H/Steph

ripblazer
Pickled pork



Since: 16.1.02
From: Calgary Alberta Canada

Since last post: 4800 days
Last activity: 4632 days

#37 Posted on
Was anyone else expecting Rikishi to give Golddust the stinkface - and for Golddust to like it?
BDC
Chourico



Since: 26.1.02
From: Falls Church, VA

Since last post: 5799 days
Last activity: 5256 days

#38 Posted on
Originally posted by Net Hack Slasher

---

And I don't know why I love the Goldust character so much.

---


If there ever was the perfect set-up...

:-)

BDC


---

"Enjoy every moment, because every moment is your life."
BenoitFan7
Chorizo



Since: 7.1.02

Since last post: 5961 days
Last activity: 5935 days

#39 Posted on
Originally posted by ripblazer

---

Was anyone else expecting Rikishi to give Golddust the stinkface - and for Golddust to like it?

---


Definitely. I figured Goldust would start rubbing Rikishi's fat arse and and Rikishi would jump away, not knowing what to think. (Note to WWF: Use this.)


---

Please credit myself and Slashwrestling when posting this news elsewhere.
Pages: Prev 1 2