Jaguar
Knackwurst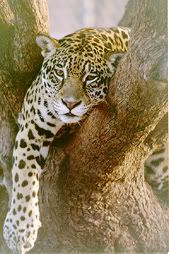 Since: 23.1.02
From: In a Blue State finally

Since last post: 131 days
Last activity: 131 days

#2 Posted on
Well, about 5 minutes of overrun yet. Please let this end.

-Jag

Added - Well, that was stupid. We could've had a Maven and or Kane match during that last segment, and another match instead of the "Bikini Match" which was just a replay of their match at Unforgiven, just with more blown spots. Damn, everthing after UT/Austin just sucked.


(edited by Jaguar on 11.2.02 2313)
quagmire
Mettwurst



Since: 31.1.02
From: Springfield, MA

Since last post: 5472 days
Last activity: 2577 days

#3 Posted on
since when can't a doctor do some acting on the side, huh?



---

Is the poop deck really what i think it is?
Fazzle
Kishke



Since: 2.1.02
From: Wilmington, NC

Since last post: 5250 days
Last activity: 4851 days

#4 Posted on
We never saw the tape, which is making me think a few things.

Linda said the tape came from an anonymous source.

The tape of the "doctor" is probably 10-15 years old, and he actually IS a doctor now. So, Steph really is pregnant, and Jericho fucked HHH out of his chance to be a father.

I dunno, there has to be at LEAST one more swerve involved, they just slammed the door shut on the story too fast.

Edit: Oh, and people at WWF weddings are freakin hilarious. During the Test/Stephanie wedding, there was a "Test: Just Say No" sign. And now, right behind Steph, was an "I'm the father!" sign.

Hrmm...I have a family member getting married soon. Think I should go and bring a "She's a slut! I have film!" sign?


(edited by Fazzle on 11.2.02 2327)
---
rockdotcom_2.0
Frankfurter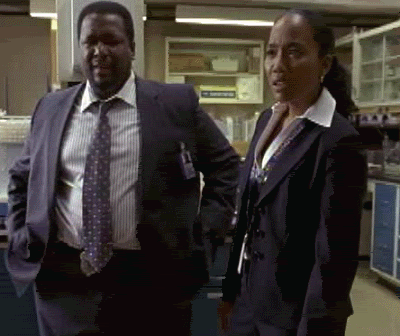 Since: 9.1.02
From: Virginia Beach Va

Since last post: 2254 days
Last activity: 107 days

#5 Posted on
Where the hell did the WWF find that couple that sang during the ceremony? They were GOD awful. They couldnt have Lillian sing or something? But then again she hates Steph I guess. But those singers were terrible... Jesus, that was worse then Jennifer Lopez at the MTV awards last year.....


---

That's my story and I'm sticking to it....
rte66usa
Polska kielbasa



Since: 2.1.02

Since last post: 6295 days
Last activity: 6291 days

#6 Posted on
Meanwhile, over on NBC, an Olympics controversy is brewing where a Canadian figure skating team is being awarded a silver medal for a performance the play-by-play people are literally saying should have won the gold. The crowd appears to agree. The Russian anthem is playing and the camera is hard-focused on the Canadians. She's cring in a bad way. The Russian babe looks like the cat who got the mouse.

Sorry...Still trying to find something to get that wedding song out of my head...
BigDaddyLoco
Scrapple



Since: 2.1.02

Since last post: 34 days
Last activity: 34 days

#7 Posted on
Nice opening promo by Taker, but he never got a piece of Flair, damnit.

Godfather got SQUASHED by Kurt Angle. At least someone in the WWF likes me.

Austin/Taker was the usual. Nothing special in the Jericho/Edge match either, but at least it was WRESTLING!

Nice celebration by Jericho, but that's not a good sign for him going into the ppv.
mskj
Summer sausage



Since: 10.1.02
From: Tennessee

Since last post: 2640 days
Last activity: 2399 days

#8 Posted on
Thoughts on Raw:

I'm ready for the nWo. I guess all the wrestlers are waiting for No Way Out to talk about it though.

JR and Lawler really ran down the Godfather's escort service. An Enron in the making was said. Could Godfather be leaving t.v. again?

RVD/Christian was a fine match. I liked the ending spot.

No Rock for the third RAW in a row. The show really misses him when he is gone.

I dont know if im in the minority or what but i liked the bikini match. Let Kane have the night off and give me three minutes of this every monday.

The HHH/Steph stuff was well done. At least they touched on the fact that Vince should never have even thought about walking steph to the ring. I was hoping H would pedigree Steph at the end, but he probably would have busted one of her implants and that would not have been a good thing.

Bring on the n.W.o.

(edited by mskj on 11.2.02 2242)
---
Updating Ohio State's basketball record could get to be a chore. Just remember, Michigan sucks.
rockdotcom_2.0
Frankfurter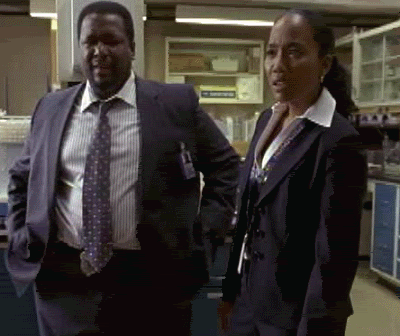 Since: 9.1.02
From: Virginia Beach Va

Since last post: 2254 days
Last activity: 107 days

#9 Posted on
I thought the opening promo by Taker was kind of flat, he seemed like he was making it up as he went along...

Also the crowd was so dead during the Booker T match I thought the arena had emptied. Booker T can usually get some decent heat, and Tazz can usually pop a crowd with his suplexes. The crowd was just not into them at all. Reminded me of Tacoma last year.....




---

That's my story and I'm sticking to it....
Eradicator
Kolbasz



Since: 4.1.02
From: Chicago

Since last post: 1514 days
Last activity: 765 days

#10 Posted on
Man, oh man, did Jericho's celebration rule! That was one of the best things I've seen on Raw in a while. And I thought it was a GOOD thing as far as his chances go this weekend. I figure that on Smackdown! Austin gets some revenge, and then at No Way Out Jericho gets the victory (with a little help from a certain balding, over-the-hill former world champ?).
rte66usa
Polska kielbasa



Since: 2.1.02

Since last post: 6295 days
Last activity: 6291 days

#11 Posted on
Originally posted by rockdotcom_2.0

---

I thought the opening promo by Taker was kind of flat, he seemed like he was making it up as he went along

---
I swear I thought he was going to yell out "LINE!" at any point. He was so totally lost, it was unbelieveable.
BenoitFan7
Chorizo



Since: 7.1.02

Since last post: 6300 days
Last activity: 6274 days

#12 Posted on
Taker's opener was quite boring, and I was glad when Flair showed up. The Jericho-Edge match was a disappointment. They couldn't at least have let Y2J go over clean on a guy with badly injured ribs? I know he's a weasel heel, but come on, that stuff should be last ditch.

RVD-Christian was alright, but RVD seemed like he was missing a step here and there, and there was too much choking and too little in the way of wrestling holds/moves from Christian. But the ending was very funny.

I'm awaiting a Tables, Ladders & Directors' Chairs match.

I missed Austin-Taker after the Jericho beatdown at the beginning. Jericho needs to make his kicks and punches look better if he's going to have to run out and do that stuff.

Do NOT give Stacy one of those gross boob jobs, WWF.

I'd rather the Godfather run the 'legitimate escort service' than be a pimp. The women are looking better now.

What?! Hennig should have went over that kid in chess CLEAN! He's Mr. Perfect! Him beating that guy would have been a PERFECT skit, much like one of his old ones from 1989. Come on... "You might be a good chess player, but you just aren't... PERFECT!"

The actual ending segment was very good, except for H shoving Steph down. I will forever hate the misogyny in wrestling, and with Heyman doing much of the writing, I'm kinda surprised H didn't just pedigree her off the stage through three flaming tables or something.

(edited by BenoitFan7 on 12.2.02 0113)
---
Please credit myself and Slashwrestling when posting this news elsewhere.
BDC
Chourico



Since: 26.1.02
From: Falls Church, VA

Since last post: 6138 days
Last activity: 5595 days

#13 Posted on
I thought Raw sucked. Watching the Americans sweep snowboarding and the pairs figure skating debacle was MUCH more interesting (and "A Few Good Men" was on TBS-again!).

Highlights
1)Jericho's beatdown on Austin.
2)Show ending credits.

Lowlights
1)Everything else

Note: JR referred to, for the first time that I recall for this PPV, the Triple H-Angle, Austin-Jericho, and Rock-Undertaker matches as a triple main event....and there are three nWo guys. Would the WWF go so far as to insta-feud the nWo into all three or will they all hit up one match or segment? Almost interesting enough for me to get the PPV. However,

I cannot stress enough how much I did not enjoy this show. I think the WWF has completely botched the nWo angle by how much they've de-emphasized it. How hard would it be for the WWF to take the three pointless minutes they gave Booker T. and Tazz or Stacy and Torrie and add 15 seconds per promo for wrestlers to make some comment about the nWo? They can say something like "I can't worry about the nWo right now because I've got X match coming up at No Way Out" or "Bring on the nWo, cuz I'll kick their ass back to hell" or whatever. Why should the WWF fans care about this so-called "poison" if the WWF wrestlers obviously don't? I mean, Jim Ross apparently cares a couple times per hour to sort of make his obligatory comment of deep concern, but that's not enough.

Obviously the nWo is not the saving grace of wrestling, considering how lukewarm the pops have been so far to both the swivel-chair mirror thing and the "these men are coming" promo. There are fans on this message board who have never seen a Shawn Michaels match or DX, for God's sake...why would fans remember just how revolutionary the original nWo were? From pretty much 1998-on, the nWo was already a caricature of itself. Scott Hall has been off TV so long, I bet there are plenty of fans who don't have a clue as to who the hell he is.

The WWF had a real opportunity to educate these young fans whose wrestling memories only extend back to 1998 starting with that Desire-History video. Once Vince McMahon the names "Hall, Hogan, and Nash" and their faces popped up on the Titantron, the WWF should have indoctrinated us into just how evil these guys are. Talk about how they manipulated the WWF locker room, have WWF guys talk about the low point of seeing Hall and Nash in WCW for the first time and how that led into the Attitude era, or have ex-WCW guys wax poetic on the scourge of the nWo. What purpose do these nWo promos serve? They spray paint....ooooh, watch out for the poison of 3 guys who spray paint crap!!!

When I wrote for WU, most of us had this belief that even if a WWF angle seemed like it was going to suck, we'd talk about how much planning the WWF goes through and how they weren't like WCW in ruining things--well, no more. I have no faith in the WWF successfully running this nWo angle. I think they have the desire, pardon the pun, but I don't think there's enough talent in that writing crew to make it compelling to me as a wrestling fan in 2002.

BDC


---

"Enjoy every moment, because every moment is your life."
WTF13
Boerewors



Since: 22.1.02

Since last post: 6132 days
Last activity: 6132 days

#14 Posted on
Boy, the whole "What?" thing is really biting them in the ass now. The wedding thing was bad enough without it. The "whats" made it last even longer.

I really hope this is the end of the pregnancy angle. Thumbs up for them dumping it after a week, assuming that's what they do.

No Chuckabilly?


---

"I'm not on some big ego rush. I'm not after the bright lights and the little women."--Stan Hansen.
Super Shane Spear
Bierwurst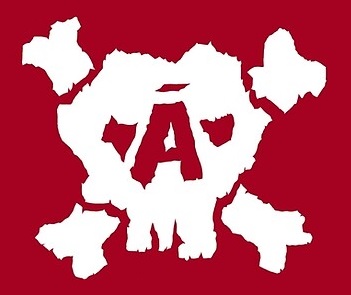 Since: 2.1.02
From: Sector 7 Slums

Since last post: 3264 days
Last activity: 3264 days

#15 Posted on
Did nobody get that the singers were probably an inside joke, seeing that they were from Test's wedding? I thought that was the best part of RAW. Well, that and seeing Trips trying his hardest not to laugh during the ceremony.
ekedolphin
Scrapple



Since: 12.1.02
From: Indianapolis, IN; now residing in Suffolk, VA

Since last post: 6 days
Last activity: 4 hours

#16 Posted on | Instant Rating: 5.01
As bad as the singing was, I can only assume that it was that bad on purpose. You know, like the "Wind Beneath Our Ring" segment.

When the minister kept getting interrupted with "What?", I swore he was about to laugh his ass off. Great stuff.

Triple H's fake smile was wonderful, too. I knew he was going to fly off the handle at some point, and the anticipation of that was great.

I loved Jericho's ass-kicking of Austin, too. And once again, JR shows how biased he is. Austin could have drunk beer over Jericho's unconscious body and JR would've been all "STONE COLD! STONE COLD! STONE COLD!" Jericho does the same thing, and JR's like, "How indignant! This is disgusting! An absolutely horrendous display", etc.

Of course, I'm hardly the first person to bring that up. But I loved seeing Y2J give Austin a little taste of his own medicine.

I'm a little bit concerned, however, and I'll tell you why. Recent history suggests that the last person to get an ass-beating on RAW before a pay-per-view goes on to win at that pay-per-view. That means that based on recent events, Steve Austin definitely has to be the heavy favorite to win the title at No Way Out.

Vince made it official tonight-- the nWo will indeed be debuting at No Way Out. Everyone's got the WWF Title match pegged as the match in which they'll be making their debut, but I think that the Triple H-Angle match should also be considered a likely possibility. After all, Vince has seemingly been after Triple H ever since his return. And after tonight's events, he has even more reason to want to get rid of Hunter.

We'll see. Five days remaining.


---

"I didn't say it would be easy, Neo. I just said it would be the truth."

Morpheus, The Matrix


For the best in e-wrestling visit New Era Wrestling.
The Goon
Banger
Moderator



Since: 2.1.02
From: Calgary, Alberta, Canada

Since last post: 254 days
Last activity: 202 days

#17 Posted on
As upset as I was over the pregnancy/renewal of vows angle, I think it was well done last night. Stephanie's screaming face on the Titan-tron behind Hunter was well done from the whole soap opera point of view.

For some other reason, the thing that bugged me most about the show was when during the Undertaker-Austin match, they went out by the crowd, and this fat broad screams, "Aaaah! I'm on TV!" Yeesh.
BrewGuy
Kolbasz



Since: 2.1.02
From: Pickering, Ontario

Since last post: 2218 days
Last activity: 757 days


ICQ:
#18 Posted on
Meanwhile, over on NBC, an Olympics controversy is brewing where a Canadian figure skating team is being awarded a silver medal for a performance the play-by-play people are literally saying should have won the gold. The crowd appears to agree. The Russian anthem is playing and the camera is hard-focused on the Canadians. She's cring in a bad way. The Russian babe looks like the cat who got the mouse.

Don't even get me started. The entire country is pissed about this. This was the top NEWS story up here today, not just the top sports story. Once again, figure skating proves it has no place in the Olympics, or anywhere as a competitive sport.


---

vsp
Andouille



Since: 3.1.02
From: Philly

Since last post: 4706 days
Last activity: 961 days

#19 Posted on
Brief thoughts:

Sports with subjective judges are not real sports. Sports with scoreboards and/or timers measure achievement; sports with subjective judges measure how much the judges like the participants.

(Case in point: the most subjective 'sport' in the Winter Olympics - ice dancing - is such a joke that almost NO ONE takes it even vaguely seriously.)

If _I_ wanted to end a high-profile marriage, I don't think I'd do it by physically attacking her on national television. If the storyline doesn't have Steph's divorce lawyer grinning from ear to ear while watching the replay of Steph being shoved down, they're losing their touch.

Then again, I've been waiting for HHH to say "Remember when I drugged you and ran you through a Vegas drive-through chapel? Do you remember signing a wedding license? Do you remember ANYTHING about that night? There was no real wedding, you're not my wife, and hey, Vince -- I've been nailing your daughter for two years for free."

GO AWAY GODFATHER

Hey, let's build up our undisputed champion as a credible threat by having him nearly lose the curtain-jerker to a guy with a visible injury! (Yes, yes, Wrestling Cliche #485 states that the champ ALWAYS loses non-title matches.)

I was waiting for "Goldust gets the Stinkface and grins" and was DENIED.

Booker hit the Spinaroonie AND won the match. Call Guinness!

GO AWAY BIKINI-CLAD BIMBETTES WHO CAN'T EXECUTE MOVES

GO AWAY "PERFECT"; ME WANT "HENNIG"

Christian's tantrum -> RVD's frog splash was one of the funniest things I've seen in weeks. Silly, but hysterical.

And VKM needs a refresher course in taking the Pedigree. Augh!


---

HELLO KITTY gang terrorizes city, family STICKERED to death!
ripblazer
Pickled pork



Since: 16.1.02
From: Calgary Alberta Canada

Since last post: 5139 days
Last activity: 4971 days

#20 Posted on
OK, if they were going to go with the "taped proof Steph's lying" angle, why not have HHH get sent the tape (from Linda or whoever - doesn't matter) and turn it on - without showing what it revealed ahead of the closing scene? Then when the vows come - show the tape on the 'tron.

The way they did it, there was no suprise factor at all.

I'm still holding out hope for a double swerve - Jericho or Angle sending Linda a really old tape, like someone said, or the doctor moonlighting as an actor. But there was no denial by Stephanie, so I guess that's out.
Pages: 1 2 Next