tomvejada
Andouille



Since: 2.1.02

Since last post: 5413 days
Last activity: 5413 days

#21 Posted on
Random Raw Thoughts:

Bubba once again had a good segment with HHH. Of course he'll probably get squashed next week.

That Booker T-Goldust-Kane segment would've been a lot funnier if Bradshaw didn't show up. Booker T, though saved the segment.

I like the inclusion of Regal to the UnAmericans. They did interact months before, which everybody probably forgot.

The main event was good after the Big Show left.

Overall, another weak Raw.


---

"I just got pinned by a friggin twelve-year-old."

Kurt Angle

Doc_whiskey
Frankfurter



Since: 6.8.02
From: St. Louis

Since last post: 52 days
Last activity: 2 hours

#22 Posted on
I thought it was a decent show. It would have been a good show had Lawler shut his frickin mouth. I was suprised the Un-Americans held on to the belts, but I liked Regal joining them, and I liked the fact that they didnt try to burn the flag this week. Booker is the man and if that guy is not wearing the gold by this time next year I will be shocked. Even Vince isnt that stupid. I was kind of pissed about the lesbian thing. When I'm watching wrestling, I want to see wrestling. I was expecting Molly to come out and protest Bischoff demeaning women, the 3 minutes thing was a nice touch to it. And just in case you missed it, the reason Jamal and Rosey do not wrestle is because one of them is hurt. I loved Regal's promo on Nowinski because I was getting sick of Chris, too. Hopefully now they will use him as more as a cocky smart kid, and not some stereotypical frat boy. The women's match was awful, and it wasn't just Terri's fault. I loved the main event, it was predictable, and so is Unforgiven, but it was good entertainment.


---

That is why evil will always win, because good is dumb!
Evil Antler God
Potato korv



Since: 10.1.02

Since last post: 4278 days
Last activity: 2404 days

#23 Posted on
Was I the only one who got a very disturbing image of Lawler hanging around in the bushes of some underage girl with that very set of binoculars he was sporting?
redsoxnation
Scrapple



Since: 24.7.02

Since last post: 1818 days
Last activity: 1818 days

#24 Posted on
Could have lived without Trip using the sleeper as a finisher (is this the first person in the past decade other than Piper to actually finish a match with a sleeper?). This week the sleeper, next week, the abdominal stretch. You know its bad when JR is wishing for Bruno to return to do color commentary.
Only way this 3 minute idea really pays off is when the Island Boyz turn on Uncle Eric and give him 3 minutes.


---

Thank you Mr. Wanz for the check, now you get an AWA World Title Reign. But be careful, my boy Greg is a heat machine.
skorpio17
Morcilla



Since: 11.7.02
From: New Jersey

Since last post: 3748 days
Last activity: 3748 days

#25 Posted on
An ok show. Better than last weeks. The 3 Minute gimmick cracks me up. Booker T should get a push. Triple H and Jericho didn't suck too badly this week. Bubba and Stevie had a good match. Give credit to Stevie, the guy can take bumps like nobody's business.

-Did anybody else notice how poor the womens match was? Even by WWE women wrestling standards. Trish kicked Victoria in the face the hard way trying her version of a hurricanranna. At least we could see Stacy's legs.


insideSOLUTION
Chorizo



Since: 3.1.02
From: toronto, ontario, canada

Since last post: 5696 days
Last activity: 5150 days


ICQ:
#26 Posted on
watching the main event live, i didn't really like it. i thought it was pretty plodding, with no real direction (i think we all knew that rvd was going to win). watching it taped (off of my "best of raw 2k2" collection), it came off a lot better. i think the bit before the commercial, and the commercial itself, ruined the match. on second viewing, i only watched the finale of the match, after it returned from commercial, and it seemed to be a lot better.

when big show was eliminated, did anybody notice that he was supposed to PUNCH the chair, and hit jericho in the face with it, which the ref would have seen? THAT was supposed to cause the disqualification! watch him blindly swat at the chair, which was in perfect position to bash jericho in the face, and miss horribly. then jericho plays dead to make up for the non-hit.

the bookdust, kaneshaw promo was pretty good. i'm an unamerican (to an extent), and i still dug it. "how about those oakland a's?!?!" was hilarious, and is a line that i already use regularily to change subjects in conversation. "how about that local sports team?!"

the chyron "THE LESBIANS" made me laugh out loud.. that was the best part about this whole hla crap. of course, we didn't even get to see the payoff, as beating up broads isn't allowed to be broadcast in canada.

over-all.. the show was *okay*. i didn't really pay so much attention, the hla thing had me changing channels, and the matches weren't the most interesting ever.. maybe it's my blind devotion to the wwe that keeps me from saying "this show wasn't good at all." well, nevermind, i just said it.
Torchslasher
Knackwurst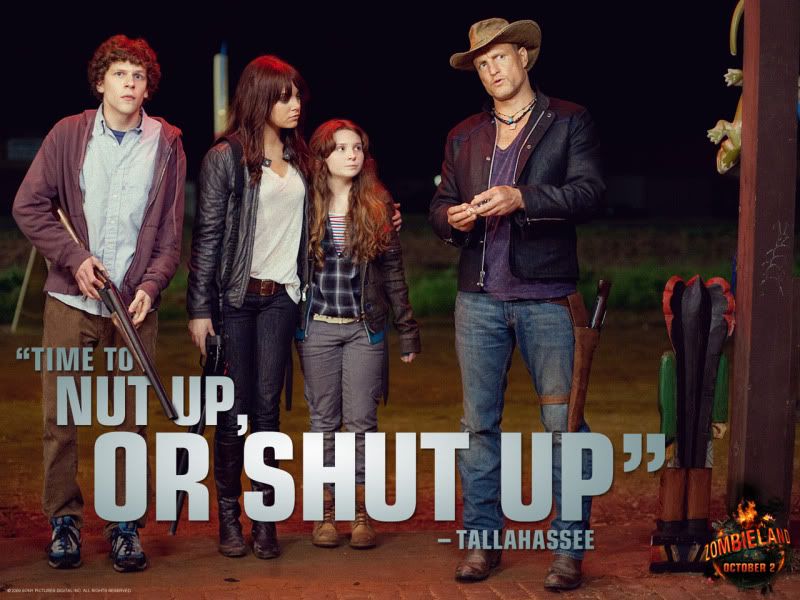 Since: 17.1.02
From: New F'n Jersey

Since last post: 103 days
Last activity: 103 days

#27 Posted on | Instant Rating: 6.44
The hot crowd made the show for me. Any time a crowd can get hyped for Bubba facing jobbie Richards and actually show emotion during the awful Divas match, then the WWE gets a pass from me.

There was enough good wrestling to counteract Lawler's shilling (although that is Lawler's character, so I don't see why everyone would get so worked up about him).


---

"Oh would you stop being all stealthy and just get in the truck"- Tom Servo
Jaguar
Knackwurst



Since: 23.1.02
From: In a Blue State finally

Since last post: 506 days
Last activity: 309 days

#28 Posted on
Sorry, I didn't feel like there was enough good wrestling to counteract Lawler. He basically overshadowed every single match, and I wish I had just muted him. I probably would've enjoyed RAW more.

Oh, and I did like the HHH/Spike match, and HHH's heel schtick going on. But the finish? I have no problem with the sleeper working, but couldn't we have at least made the finish a bit more real? Why wasn't there a raising and dropping of Spike's hands? Why this stupid, "Oh let's see, I'll just wriggle his arms a bit... oops, they wriggled, must mean he passed out!" That blew the whole damn thing for me.

-Jag


---
"You gotta hate somebody before this is over. Them, me, it doesn't matter."

"Hate, who do I hate? You tell me."

"Who do you love?"

-Wintermute to Case in William Gibson's Neuromancer
shea
Bockwurst



Since: 1.2.02
From: Brooklyn NY

Since last post: 5339 days
Last activity: 5225 days

#29 Posted on
Boring show. Two thoughts:

That 3-Minute Thing: Oh great, more violence against women. How many does this make now?

Women's Tag Match: After watching Trish once again host a blown-spot fest, maybe it's time to re-think Jackie Gayda catching all that grief and pass some of that blame along to Ms. Stratus.

All in all, thank god football's back.


Skylaer
Linguica



Since: 1.7.02

Since last post: 5555 days
Last activity: 5553 days

#30 Posted on
The 3 mins thing is still on because one of the guys is injured.
Swordsman Yen
Frankfurter



Since: 16.2.02
From: Shaolin

Since last post: 5276 days
Last activity: 5259 days

#31 Posted on | Instant Rating: 10.00
From the desk of Swordsman Yen
Originally posted by Evil Antler God

---

Was I the only one who got a very disturbing image of Lawler hanging around in the bushes of some underage girl with that very set of binoculars he was sporting?

---


Not touching that one with a ten foot pole!


---
humanmeal
Mettwurst



Since: 17.3.02
From: East Bay Area, California

Since last post: 5485 days
Last activity: 4761 days

#32 Posted on
Originally posted by Swordsman Yen

---




Originally posted by Evil Antler God

---

Was I the only one who got a very disturbing image of Lawler hanging around in the bushes of some underage girl with that very set of binoculars he was sporting?

---



Not touching that one with a ten foot pole!

---


Neither is Lawler, or the Cat might've stayed around.


---

Unemployment isn't just for philosophy majors anymore. Useful people are also starting to suffer. -Kent Brockman

I think you guys might've had a bad childhood, and it's not a not very good adulthood, by the looks of things. --Mick Foley to 'Robot Wars' contestants.
Quezzy
Scrapple



Since: 6.1.02
From: Pittsburgh, PA

Since last post: 1 day
Last activity: 19 hours

#33 Posted on
First of all I dont' understand why you're all whining about Booker not being in the main event and Big Show being in the main event. I mean let's look at what's goin on.
1. Booker T is feuding with the UnAmericans with his pal GOldust as well as Bradshaw and Kane.
2. RVD pins HHH in a tag team match.
3. Jericho is supposed to get an IC Title Match but because HHH wants RVD he is in a tag match instead. So a) he wants his revenge on HHH for messing up his shot and b) he still wants a piece of RVD.
4. Jeff Hardy gets attacked by Rosie and Jamal is pissed so Bischoff wants to make it up to him.
5. Big show, same as Jeff.

So you see by putting Booker in a tag match with Goldust against the UnAmericans and giving RVD, Jericho, Jeff, and Big Show a shot at the title, they do what is called FOLLOWING STORYLINES. Everybody complains about stuff not going anywhere and there not being any continuity and when they finally follow through with storylines everyone still complains!!

And Jericho is more boring than Jeff Hardy?? Booker is as good on the mic as The Rock??

Yeah, and Lita is the next Ric Flair.


---

Lance's Response:

THAT IS AWESOME!
Pages: Prev 1 2