Guru Zim
SQL Dejection
Administrator



Since: 9.12.01
From: Bay City, OR

Since last post: 11 days
Last activity: 11 days


ICQ:
#21 Posted on
I just watched Flair / Jericho again on the replay. Man, that had to have been Flair's best match since he came back to the WWE. I don't know if he is just in better shape than he has been, or if Jericho is that much better at matching up with him. When he got the win with the figure 4, it didn't seem booked - it didn't seem like it was all written. I believed it!

That match could have headlined the last few PPVs.

Damn. I'm having a hard time picking a favorite out of this PPV. I thought for sure it was HHH/HBK after watching the first time, but they were all so good.

Guerrero / Edge had amazing psychology. My only nitpick was I really thought Eddy worked the shoulder the point where Edge shouldn't have been able to come back. That's not a horrible thing - it just shows how into the match I was!


---

Your a retarted looser.

deadbeater
Morcilla



Since: 12.2.02
From: Parts unknown

Since last post: 5676 days
Last activity: 5676 days

#22 Posted on
Ok, this is what I did like:

The entire Angle/Rey match: Angle was like a tiger trying to catch the hostile eagle that was Rey.

The Guerrero/Edge match was pretty OK. Best part was Eddy frog splashing Edge's hurt arm.

RVD/Benoit was very good. (Rolling Northern Lights!!). but what happened to Benoit's conditioning? I know that RVD's is excelent, but Benoit bumped a little less during the match..

UT brought out the Old school, the Tombstone AND the Rest in Peace in the match.

I don't get it. Shawn Michaels just can't help but give out a minimum 4-star match, like this one, yet some people on some boards treat the fight like it was either Bradshaw getting butt-buttered by Trips, or like it was the Trish-Jackie match.

Rock can manipulate the crowd like no other guy alive. Gettring the guy over for one minute, receiving super pop the next for something he did. The ebb and flow got unreal.

So-so:

The Fink/Trish/Lillian triangle. Fink was right to point out that Trish twice before avenged for Lillian.


What I hate:

I am convincded that all tag matches should be Texas Tornado rules. I HATE, HATE it when a fresh guy comes in a house of fire, only to get knocked out by ONE move.

HHH getting cheap heel heat at Michaels' expense after the match, knowing he most likely won't be back. I like Benoit because he lays smackdown on the guys he later fights, during the fights or after the fights. He knows that he will fight them again, but he doesn't care.


---

"Business has just picked up" says JR. Then right on cue, Molly enters the arena! Never was JR any better in introducing someone. --Raw 7/15

You want the title? Keep your clothes on!!!
BoromirMark
Potato korv



Since: 8.5.02
From: Milan-Ann Arbor, MI

Since last post: 1133 days
Last activity: 1133 days

#23 Posted on
F' YOU DEADBEATER, AND F' YOUR GODDAMNED ANTI-HHH HIGH HORSE!!!!! CHRIST, THE MAN POURED HIS SOUL INTO THAT MATHC AND YOU GO AND PISS RIGHT ALL OVER THAT BECAUSE YOU HAVE A GRUDGE AGAINST THE GUY PLAYING THE CHARACTER, DUE TO SOME HALF-ASS *RUMORS* YOU'VE HEARD ON THE FRIGGIN INTERNET AND FREAKING DIRTSHEET, WHOSE ONLY JOBS IS TO SELL AND NORMAL STORIES DON'T SELL, INTRIGUE SELLS, SO THEY *FABRICATED*, EXAGGERATE, AND YOU ANTI-HHH DICKS BUY INTO IT!!! GO TO HELL!!
Guru Zim
SQL Dejection
Administrator



Since: 9.12.01
From: Bay City, OR

Since last post: 11 days
Last activity: 11 days


ICQ:
#24 Posted on
HHH had to get the heat after the match. Otherwise, there is no closure in people's minds - they won't accept that HBK beat HHH and has no desire to come back again. This gives him a reason to actually make this his last match. If they use it or not, they have laid the foundation for it. You have to give them credit for planning ahead a little bit.


---

Your a retarted looser.

deadbeater
Morcilla



Since: 12.2.02
From: Parts unknown

Since last post: 5676 days
Last activity: 5676 days

#25 Posted on
Pipe down Bromo. I am generally not into heel-worship like some guys here. Heels generally are there to be hated, not loved, unless you agree what the heel is in character fighting for. Beating up cripples, especially one who performed one last great match of his career, is to me a very cheap way to get heat. I want a heel who goes after people who can fight back, especially those considered better than the heel. HHH used to be like that. Austin was like that.
Molly became a heel by frying Hurricane in her pan. Now that's a real ambitious heel turn.
I am glad that HHH sold like a MOTHA during the match. I would mark out a whole lot even more than I did if he did that for the likes of Jericho, active workers.



(edited by deadbeater on 26.8.02 0011)
---

"Business has just picked up" says JR. Then right on cue, Molly enters the arena! Never was JR any better in introducing someone. --Raw 7/15

You want the title? Keep your clothes on!!!
Rush4Life
Kolbasz



Since: 2.1.02
From: Tacoma, WA

Since last post: 64 days
Last activity: 40 days

#26 Posted on
I agree. I find HHH to be a bit of a pain (see, Jericho). But he did what was necessary to get over with the fans. My hat is off to him!


---

Rush4Life

"I believed what I was told, I thought it was a good life, I thought I was happy. Then I found something that changed it all...." -Anonymous, 2112
Joseph Ryder
Head cheese



Since: 19.3.02
From: Seattle, WA

Since last post: 2504 days
Last activity: 2037 days

#27 Posted on
HHH/HBK = Emotional rollercoaster, as if I need to mention that here.

Angle/Rey = Further proof that Angle holds very few limitations, if any.

Crowd seemed to...suck.

Benoit's 3-straight Northern Lights right into the Crossface was devastating...at least to watch. Was somewhat disappointed with how quickly RVD made it to the ropes. Ah well...I'm nit-picking on an otherwise great show.

I also thought Brock held up his end of the bargain in the main. Good work all around. And does anyone else notice that he rarely, if ever, punches his opponent? I didn't notice ANY punches on his part in his match. It was kinda refreshing.


Davros
Blutwurst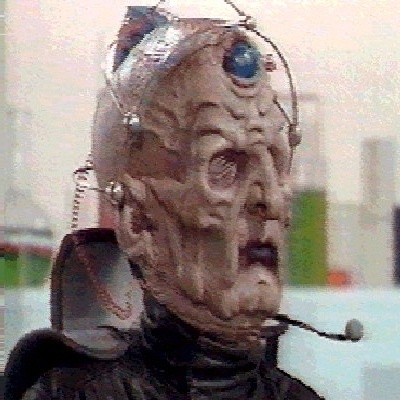 Since: 22.8.02
From: Between thought and Reality, TZ

Since last post: 3963 days
Last activity: 3958 days

#28 Posted on
A couple of quick notes as I watching the replay--
Steph's legs are yummay, and was there just a *little* sexual tension between Funny Fun Bags and the Bisch (who loves his Subway sammitches-- burrupa!)

It looked to me that ol' Nick Patrick saw Test kick Booker. It'd be cool to see heel Nick Patrick again.

Lastly, does anyone think RVD's going to Smackdown? Just a thought.


---

Now, the Daleks shall become-- the lords of TIME!
spf
Scrapple



Since: 2.1.02
From: The Las Vegas of Canada

Since last post: 931 days
Last activity: 350 days

#29 Posted on
I'm not quite as sold on the card as Guru, perhaps because while it was a damn good card some of it just didn't quite do it for me. Perhaps due to the F'd up nature of the Nassau crowd (silent for Eddy/Edge and Benoit/RVD, Rocky boos) but some of it didn't quite make it where I thought it would. Some thoughts:

- Angle vs Rey was just amazing. Angle is truly a god among men, and it's good to see Rey moving again. Rey gains massive credibility which hopefully can be spread nicely amongst all the cruisers.

-Jericho vs. Flair never clicked for me. The last couple minutes were nice, but I really don't need Flair on my tv anymore. I have loved Flair forever, but I just wince though every time Flair tries to do the Flair Flip and doesn't make it over. It wasn't awful, but I really just didn't much care for it.

-Eddy vs. Edge was good, but hurt to me by two things. First the dead crowd just pissed me off, and made me want to slap everyone around. Secondly, while Edge looked like the things Eddy was doing to his shoulder hurt him, it never seemed to effect his abilities to act. Cole and Tazz kept having to say things to the effect of "how could he do that with his shoulder so hurt?" It was Rock selling, where you look pained, do a move with the injured limb, then look pained again. That's what kept it from becoming the great match I was hoping for, and kept it solidly in good.

-Bookerdust vs. Storm/Christian was flat. Struck me as a Raw match more than a PPV that everyone is waiting for quality match. One of the two matches of the night that really underwhelmed me. I love Booker though, so all is forgiven.

-Benoit vs. RVD was another one that while very good I thought was going to be MOTY level. I'm not complaining about it, but just something was flat about the whole match. Though the locomotion Northern Lights Armbar Suplexes locked up my vote for Move of the Year in the RSPW awards. Another match that seemed a little hurt by a flat crowd, and seemingly a fight or something in the audience.

-Test vs. UT did nothing for me. The group I was with ended up using the match to discuss the idea that UT has mastered the ability to bend time and space, because even though it felt like an hour, the match had been going on only a few minutes.

-HHH vs. HBK. HOLY SHIT! HBK IS STILL GOD! This was a roller coaster ride of a match, and the first time since WM (except for the Hardy vs. UT ladder match) I was actually cheering for someone to win. HHH busting out a near-Muta blade job just added to the drama. Seeing HBK on top of the ladder, mouthing "I love each and every one of you" was the most moving thing in wrestling this year. Sure it would have been nice to let HBK's moment linger a bit longer, but the idea of it was a good one, as HHH is now fully back in the heel world. Though I wonder what they'll do now that the most over face in the company is a guy who's wrestled once in 40 months.

-Brock vs. Rock did just what it needed to. It ended cleanly in the middle of the ring with the F5. As for the crowd being somewhat split, I think it's a result of how well they promoted this match. Even though he's a heel, and Heyman's a weasel, you can't help but respect Lesnar for being such a specimen. It's the Goldberg syndrome, he's so powerful, so out of this world, you can't help but want to cheer for him. A good match, not great, but definitely good.

Overall I LOVED this PPV. Any disappointment I registered was mostly just because I thought this could be best PPV ever level stuff, but I'll gladly settle for PPV of the year.




---
You never know when you'll meet that special someone... the someone that's mysteriously blind to your flaws. or, you know, stupid enough not to realize that yes, you really are that cynical.
deadbeater
Morcilla



Since: 12.2.02
From: Parts unknown

Since last post: 5676 days
Last activity: 5676 days

#30 Posted on
Ah, probably that's why the fans marked so much for Brock. In a kick/punch/brawl wrestling circuit, he is a PURE WRESTLER. If that is true he didn't punch/kick during the match, I'd probably mark out too.


---

"Business has just picked up" says JR. Then right on cue, Molly enters the arena! Never was JR any better in introducing someone. --Raw 7/15

You want the title? Keep your clothes on!!!
count olaf
Goetta



Since: 15.7.02

Since last post: 4794 days
Last activity: 4791 days

#31 Posted on
Great show. Triple H was the man tonight. Angle and Rey were awesome. So was nearly every other match. How great was it to see Flair get the win.
RKMtwin
Boudin rouge



Since: 1.3.02
From: Denver, Colorado

Since last post: 3488 days
Last activity: 2932 days

#32 Posted on
Kayfabe-wise, I felt it was only fitting that HHH pulled that crap after the match on HBK, because, in his own polluted mind, HHH will never be able to outshine Shawn Michaels. Even if HHH won the match, do you think he'd let Michaels leave with dignity? HELL NO!

I'll give it to HHH for a shining performance, I think his best since No Way Out 2001.

Oh, and by the way, did you SEE that crowd pop for Booker T?! When he pasted Christian, the crowd counted a TEN-COUNT pinfall! Now I can dig that, sucka'!!!




---

David Crockett sez it best, folks: "Look at 'im, Tony! Look at 'im!"
vsp
Andouille



Since: 3.1.02
From: Philly

Since last post: 4339 days
Last activity: 594 days

#33 Posted on
My take:

* Kurt Angle is the best goddamn thing in wrestling today. (But we all knew that.) The match was a superb spotfest with lotsa nifty moments, and Angle made Rey look great throughout.

* Flair/Jericho wasn't bad.

* Someday, somehow, someway, Eddie Guerrero will win another match that counts in the WWE. Oh well. The match was perfectly adequate.

* Booker & Goldust vs. the UnColas was total tag-team formula wrestling, with cliches aplenty, and Booker's double axe kick was about as business-exposing as a move can get. Not a terrible match, but it paled compared to most of the rest of the card.

* RVD/Benoit was a big disappointment -- it seemed to drag on and on and on. Might've helped if Van Dam looked the least bit interested out there.

* Taker/Test... as the match was starting, someone at my table said "I'd rather watch Rip Taylor make out with the Honky Tonk Man than this." It did end up better than that, but I was glad that it was relatively short.

* HBK/HHH... Well, I wouldn't call it match-of-the-year -- probably not even match-of-the-show. Better than I expected, though, as Michaels bumped a lot and HHH bled a lot and they made angry faces and stuff. Too many moments where one or the other went looking for a weapon WHEN THE HAMMER WAS RIGHT THERE -- sometimes walking right past it to go get a trash can lid. WTF? I wasn't heartbroken that HHH got his heat back -- after all, he's the one who has to be on TV week after week.

* Brock squeezed two quarts of Rocky into a twelve ounce bottle and we all got to watch. Keen! Dead clean finish (no Heyman mischief at that point, even), the F5 is still well-protected as a finisher, Rocky got Bronx-cheered, and I don't have to see any more goddamn Rock-and/or-Brock-training video packages for a while. Fine by me.

* Nidia has become 500% more entertaining than the rest of Tough Enough's alumni combined simply through blatant overacting and campy humor. This means something.



---

"No society has managed to invest more time and energy in the perpetuation of the fiction that it is _moral, sane and wholesome_ than our current crop of _Modern Americans_."
-- Frank Zappa
astrobstrd
Bockwurst



Since: 13.3.02
From: Loveland, OH

Since last post: 3885 days
Last activity: 3853 days

#34 Posted on
Time Warner messed up our Pay-Per-View and I couldn't watch this. After reading all these posts, I am wishing horrible birth defects on the children of all those involved in the screw-up. Why couldn't they have fucked with Vengeance? No, they have to pick the one card since WMX-8 I was pumped to see.


---

"Words to memorize. Words hypnotize. Words make my mouth exercise. Words all fail the magic prize. Nothing I can say when I'm in your thighs."

-Violent Femmes
A Fan
Liverwurst



Since: 3.1.02

Since last post: 4862 days
Last activity: 4862 days

#35 Posted on
I have to say the crowd left me with a bad taste in my mouth. I enjoyed every match on the card except the last one. I will firmly agree HBK/HHH is probably the Match of the Year caliber if not it. However, I thought the cheap HHH shot was uncalled for. Just let HHH job without getting revenge just once. Other than that all the wrestlers did above and beyond the call of duty. This Summerslam lived up to expectations.
The PPV was one of the best PPVs in a long time maybe since Wrestlemaina X-7, but the crowd was shit. I heard crickets during Edge/Eddie and RVD/Benoit. Jesus, if RVD and Benoit can't pop a crowd, then don't go there again. I say also knowing the crowd was silent during HHH/HBK at parts to which is also Unforgivable. Too bad, this PPV wasn't in a better wrestling area or this would have been of the greatest PPVS on television. To me, the crowd plays a major part of the show and if they are off, you can't play the wrestlers, you just play the people stupid enough to pay hundreds of dollars for seats and sit on their hands.

A Fan- One of the best PPVs in the last five years, but one of the worst crowds ever.

Phantom
Frankfurter



Since: 17.3.02

Since last post: 3680 days
Last activity: 3657 days

#36 Posted on
At the bar I was at, the TV volume wasn't really loud enough to hear the crowd, and we were all too busy cheering HBK during his match (DAMN, that was amazing. I haven't been that swept up in a match since Jericho/Benoit vs. Austin/HHH -- yes, I missed Rock/Hogan). And everyone was pretty much talking during the main event and busy coming down from the HBK match, so it was hard for me at least to get swept up in it.
NickBockwinkelFan
Frankfurter



Since: 10.4.02
From: New York City, NY

Since last post: 2227 days
Last activity: 993 days

#37 Posted on
Originally posted by deadbeater

---

I'm still naysaying. HHH should have slinked off like a thief in the night and let Shawn celebrate his victory. But no, he proved himself to be the me-first dick cancer we all know and hate.

---


That's the idea. It's called a post-match angle, and it's designed to put more heat on the heel. Ever since Terry Funk (wearing a tuxedo no-less) gave Ric Flair a pile-driver onto a table ringside in 1989, this dramatic device has been used constantly. If you hated it ("Damn, HHH sure is a asshole"), it worked--you were supposed to hate it.

(edited by NickBockwinkelFan on 26.8.02 0305)

---

"Well, you can't involve friendship with business. It has to be one or the other. It's either business or friendship, or hit the bricks!"

--Life Lessons from "The Tao of Bobby the Brain Heenan" Uncensored 2000 preview



It's False
Scrapple



Since: 20.6.02
From: I am the Tag Team Champions!

Since last post: 60 days
Last activity: 27 days

#38 Posted on
I don't know whose bright idea it was to hold this PPV anywhere NEAR Long Island, but they need to have their head checked. These crowds have consistently been the worst in recent memory and sometimes they really know how to screw up a show. If they HAVE to be in the NY area, then it should only be in Madison Square Garden. Long Island crowds are really getting on my nerves.

GOOD:
-Angle/Rey: These two put on a showstealer just like most of us knew they would. The clash in styles didn't drag this one down at all and it was one of the best openers in recent memory.

-HBK: I wholeheartedly eat my words. HBK put on an AMAZING performance tonight and for one night became the Showstopper that we all know and love. He took some SICK bumps for a guy with a bad back and some of those spots left me cringing. This performance tore the house down and, make no mistake about it, more than assures us all of another comeback match at Wrestlemania X-9.

-RVD/Benoit: Match of the night, duh! We all knew these two would put on an excellent match that seemed to go too short for a PPV. In fact, the only match that really went long was HHH/HBK. I wonder why that is?

BAD:
THE LONG ISLAND CROWD: The crowd seemed dead for Flair/Jericho and Edge/Eddie, which doesn't surprise me considering the way that these people can just sit on their hands for just about anything. But what killed me the most was the main event and how they IMMEDIATELY turned on Rocky! I've never seen so many rebellious marks in one place (other than Toronto) and now they've single-handedly created a HUGE shade of grey. Rock was legitimately pissed and why wouldn't he be? I have one word for that entire building of marks:

JEALOUSY!!


---

"That's right! You suckas better FIND somewhere to run! 'cause it's me - Booker T - not only am I the Scorpion King, but I'm the five-time WCW Champion - and I got a sword, too! Now can U dig THAT - SUCKAAAAAS"
-Booker T, Hollywood's next big superstar!

And that's the bottom line, because it's false! It's DAMN false!
mskj
Summer sausage



Since: 10.1.02
From: Tennessee

Since last post: 2273 days
Last activity: 2032 days

#39 Posted on
GREAT show, with a really confused crowd. Everyone has touched on how good the matches were so i'll just say Brock/Rock was my fav.

My worry coming out of this show is this. It seems that WWE has finally put some long term plans in place. Brock was built to be the monster heel. Do they scrap the last four months of build because of tonight's reaction? Do they book on the fly? Let's say they go with Brock as face on Raw. What if the crowd just wanted to boo Rock. The Next Big Thing's character will be screwed.

It will suck when Rock is gone. Cheers or boos, he gets a reaction from the crowd unlike any other.

BigWhalebony
Bauerwurst



Since: 26.7.02
From: SALEM

Since last post: 5017 days
Last activity: 3979 days

#40 Posted on

From top to bottom just about as close as you can get to a perfect wrestling event.

The Great:

*WWE finally has each brand's announcers calling their own brand's matches and each brand's refs officiating their own brand's matches. This should have been done since day one of the split. Better late than never.

*All the undercard matches were well worked and went over 10 minutes or were just under 10 minutes.

*Even Taker-Test was enjoyable and that too nearly went 10 minutes.

*Both the Undisputed and Intercontinental title matches went a good 16 minutes. Each could have went a little longer, but were good enough where I have no complaints.

*HBK is, and forever will be, THE ICON. Nearly 30 minutes of breathtaking brutality and athleticism. Give it up for the man. There was no reason for him to be going through tables, jumping off ladders, taking chair shots to the back, and most disturbing, taking that nasty looking drop on the seat of the chair. I said it when Austin took the rolling germans from Benoit after neck surgery and I have to say the same for Heartbreak: This guy's F'N crazy.

*People can say what they want about GAB 89 and WrestleMania X-7, but SummerSlam '02 didn't have one match that I didn't enjoy(the other two shows had plenty of crap imbetween the great matches). Every match was solid and given time to develop. Almost every match had a wrestler working a body part throughout the match. I guess WWE has gone to a more realistic in-ring style. I dare say that it was the best PPV I have ever seen.

*Long Island was better than expected. They may not have cheered as loud during a few matches because usually a wrestling show has some crap imbetween the good stuff. This show didn't have that, so the crowd had no time to rest.

*I guess the guy(here on Wienerville) with the picture of Lillian staring at Trish's ass was on to something. Are those 2 an item? I'd love to see that.

Only 2 things I would have changed about the show:

*Cole & Tazz should have called the IC title match and a Smackdown ref should have officiated it. A minor adjustment, but the champ is a Smackdown guy, so his brand should call and officiate the match. This also would have evened up the matches for each brand's announce team at 4 for JR & King and 4 for Cole & Tazz. Instead we had to listen to JR and King for 4 matches in a row.

*Maybe Eddie-Edge should have went first. Since their match had the least buildup and Angle-Mysterio popped the hell out of the usually dead crowd early, maybe the fans would have been more vocal for their match(which was terrific in my book-Frog Splash to the shoulder ruled all). Crowds usually pop big for the opening match no matter who it is.


---

Don't Tread On Me,
Whalebony Express
Pages: Prev 1 2 3 4 Next