THE OBTUSE ANGLE
No Joy in Mudville
September 7, 2003
by Jeb Tennyson Lund
OnlineOnslaught.com/CitizenScholar.net

A favorite word of mine is schadenfreude. It's very useful in describing the attitude I usually have while watching the political process or a friend trying to get a girl's number. It's a German noun that means, basically, "pleasure derived from the misfortune of others." The last few weeks of Raw have made me think of it a lot. Specifically, I wondered why schadenfreude doesn't seem to work in wrestling.

It works so well almost everywhere else. Much of the humor in The Simpsons, Friends, Scrubs, etc. is based on it. Homer or Joey or Dr. Dorian do something stupid; they are mocked by others; humor ensues. Schadenfreude was the entire premise of Mystery Science Theater 3000.

The simple fact is that awfulness, the sub-standard and the misgiven are all such fundamental elements of modern society that schadenfreude is a natural mental defense against depression, boredom or anger. Since that which aggrieves us will not go away, why not find a way to make it fun? When life gives us lemons, let's pretend that lemons are good to eat on their own, take a huge bite out of one, then point at each other and say, "Dude, you're making the weirdest face."

This attitude has led people to do MST3K one better and actually seek to experience awful things without a mediator. Rather than watch a TV show creating laughter from a bad movie, many people find bad movies or TV shows themselves and enjoy self-generated, self-contained joy or amusement from the truly awful. I have a friend who watched the State of the Union address specifically for this purpose. Me, I like to watch Christian Revival shows on local-access channels. Without Walls is a particular favorite. When I go home to visit my mother, I make sure to see at least one Hoffman Furniture ad: the owner dresses up like Boss Hogg and adapts nursery rhymes for his commercials.

The underlying element to schadenfreude, in all these cases, is passiveness. We watch a product that is permanent, immutable. What's more, someone, or a group of people, created, planned, then executed this particular travesty. We know that there was a thorough system of scrutiny in place for all of these creations; and, too, we know that not once did someone say, "Guys, maybe we shouldn't do this."

The WWE creative team even experimented with this form of humor at the Raw tenth-anniversary show, giving us a montage of Doink the Clown, The Godwinns, Mantaur and many others. Conspicuously absent was Triple H and Katie Vick. Why? Because there is no humor in it: it's still painful.

The very interactivity of wrestling as a TV show and ever-changing creative process denies the viewer the compensatory fun that schadenfreude offers. Yes, we can laugh at Doink, IRS, Isaac Yankem, Bastion Booger and the rest because they cannot hurt us anymore. At the time, they were a betrayal of the viewer's interest and enthusiasm; now, they're nostalgia, almost keepsakes.

The difference between the WWE and another TV show or movie is the time-frame for creation and the contribution that previous responses make to the creative process. With a sitcom, as many as ten months may pass between the writing and the airing of the show. With movies, delays in production and distribution can — along with the automatic optioning of some screenplays — result in as much as a twenty-year span between conception and delivery. If a TV show is terrible, the ratings may reflect that, but they cannot alter the fact that the next episode was finished months ago. With movies, awfulness simply means no sequel.

Here, schadenfreude amuses the most. Because somewhere, somehow, a group of people meticulously planned this abortion without one person defiantly objecting that "this is simply a stupid idea." Additionally, the people doing this are others: the processes involved in a movie or TV show are only very limitedly associated with an audience's reaction. Hence, we can feel good about ourselves for hating it because we are real people, and those who produced the mess did so in an aura of unreality. They never consulted us first. We can only react.

The problem with schadenfreude and wrestling is two-fold. First, we are already defensive and protective of it because it is somewhat out of the mainstream. We want to hide its weaknesses from outsiders who would only focus on the bad and ignore the good.

Second, we are part of the creative process. When we cheer, boo or sit silently, we affect the characters in a small but important way. Critical face or heel turns can fall flat if we fail to react. Scott Steiner never materialized as a threat to Triple H's championship because halfway through his first real match, we pulled the plug on the project.

That demonstration of the power of our "nay" is heartening. And there is likely nothing more gratifying in wrestling than seeing a much-beloved babyface take the title, as if in response to your months or years of faithful cheering.

But the alternative is crushing. When those months or years of cheers for someone are parleyed into something that humiliates or destroys his character, you are left with no alternative. What can you do? Laugh? You're laughing at countless sincere moments of your life.

The WWE staffs its writers' room with sadistic alchemists who can take the golden investment of your devotion and turn it into mangled dross. No matter how perverse or silly that process is — whether it's Doink the Clown defeating your favorite wrestler in a First-Blood Match by hitting him with a nerf-bat with a nerf-nail driven through it — it cannot be funny to you. Because the humor comes at your expense, too.

Now, obviously there is a little room for schadenfreude in wrestling. Specifically, there is room for it wherever you don't care about something. If you hate Test, seeing him wearing pasties with tassels on them is probably pretty funny and harmless. Laugh. Just don't think about all those people who have been rooting for him for four years.

But when you care, there is no room for asinine goofs. Wrestling — Goldust aside — cannot get away with camp. It can't be accidentally bad, then expect us to laugh it off. When you have a deadly serious Triple H-Goldberg promo starting off the show and a deadly serious Triple H-Goldberg confrontation ending the show, you can't toss the grappling equivalent of The Rocky Horror Picture Show in the middle and expect people to roll with it. Is "joking" the message? Is seriousness a joke? If we find seriousness less than serious, should we laugh at it? If we find a joke unfunny, should we try to make it desperately important and not a joke instead? Should we constantly undermine our own feelings and critical faculties to just feel okay?

Is this a vomit-laden postmodern buffet of mixed messages?

The scene that brought these questions and concerns to the fore was Kane "electrocuting" Shane McMahon's "genitals" this Monday. Two words are in quotations in that sentence for good reason, since they provoke several questions:
• Should we think this is a serious electrocution, or just over-the-top quasi-campy wrestling drama?
• Should we worry about Shane's genitals, or should we just realize that the gesture is significant, not possibly consequential in later storylines?
• Should we think this is silly?
• Should we think this is incredibly dangerous?
• Should we hate Kane for being evil, diabolical, etc.?
• Should we pity Shane more than we loathe Kane?
• Should we watch this and start forgetting, because it hurts too much?
• Should we watch this and start forgetting, because WWE will just pretend it didn't happen next week?

Rick Scaia wrote a column on Tuesday in which he regretted watching this vignette with friends. Of course, they started laughing, with just the sort of scorn and pity that most embodies schadenfreude. Their laughter essentially said, "Man, who watches this shit and takes it seriously? This is fucking funny!"

And they were right. It is funny. But the answer to their question might be: people who care about Kane, Shane, RVD or JR; people who have invested hundreds of hours sitting on the edges of their couches, cheering and wishing; people who have spent countless dollars to sit in a crappy arena seat and scream themselves hoarse for Kane or RVD's entrance; people who have invested time and care for characters.

WWE writers cannot afford to indulge themselves in campy or absurdist storylines that obliterate the legitimacy of characters or the devotion of fans. In any other medium, it might be possible. But wrestling is already so fundamentally bizarre that we've had to turn most of our brains off to believe in it at its best. And people willing to give of themselves such faith cannot be expected to turn around and jeer like a delighted cynical adolescent whenever their faith is misplaced or stomped on.

We might like visiting Wrestlecrap.com, but only for things that are so old and distant that they cannot hurt us now. What is on now might be wrestlecrap, and it might be humorous after the passage of some years. Right now, it's a betrayal. And the people giggling at it all are those who never cared a tenth as much as we did in the first place.
---

The Obtuse Angle Archive.

"I don't like being outdoors, Smithers. For one thing, there are too many fat children."
Promote this thread!
Ryan_A
Bauerwurst



Since: 30.1.03
From: Champaign, IL

Since last post: 3491 days
Last activity: 1219 days

#2 Posted on
Excellent job, Jeb.
Big Bad
Scrapple



Since: 4.1.02
From: Dorchester, Ontario

Since last post: 7 days
Last activity: 3 hours

#3 Posted on | Instant Rating: 5.54
---

Here, schadenfreude amuses the most. Because somewhere, somehow, a group of people meticulously planned this abortion without one person defiantly objecting that "this is simply a stupid idea."

---


That's the other sad thing....the defiant voices apparently aren't welcome on the WWE writing staff, lest they be fired or demoted.


---

"When this bogus term alternative rock was being thrown at every '70s retro rehash folk group, we were challenging people to new sonic ideas. If some little snotty anarchist with an Apple Mac and an attitude thinks he invented dance music and the big rock group is coming into his territory, [that's] ridiculous." - Bono, 1997
whatever
Bierwurst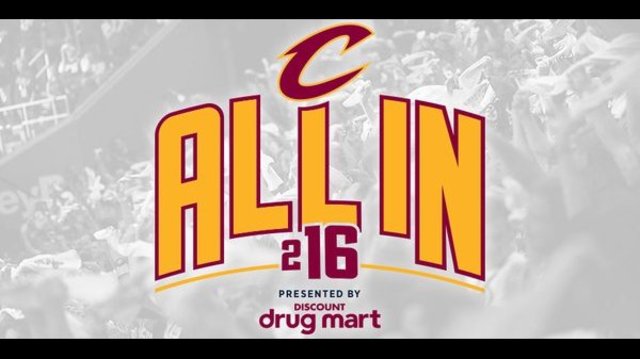 Since: 12.2.02
From: Cleveland, Ohio

Since last post: 43 days
Last activity: 18 hours

#4 Posted on
Wow, did you hit the nail on the head. My mother-in-law is a huge RVD fan, and my sister-in-law was a huge Kane fan. They are both severely turned off by the recent events involving both characters. So much so that they don't really watch anymore. Why should they care, when their favorites are getting dumped on by the writers?


---

I drove the Hummer. Sorry 'bout that.
asteroidboy
Andouille



Since: 22.1.02
From: Texas

Since last post: 2738 days
Last activity: 1646 days

#5 Posted on | Instant Rating: 4.95
I sound like a broken record but fantastic column, Jeb. Best thing going on the board.


---

-- Asteroid Boy


Wiener of the day: 23.7.02

"My brother saw the Undertaker walking through an airport." - Rex
"Was he no-selling?" - Me


Notorious F.A.B.
Pepperoni



Since: 4.2.02
From: Dudleyville's Gay Ghetto

Since last post: 5335 days
Last activity: 5321 days

#6 Posted on
Schadenfreude RULES!

God Bless those Germans.

(edited by Notorious F.A.B. on 8.9.03 1756)

---

I hope HHH gets you fired.