John Orquiola
Scrapple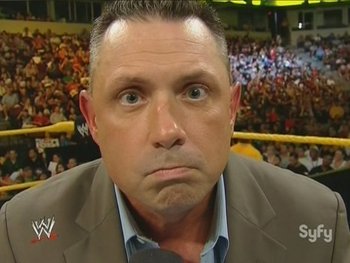 Since: 28.2.02
From: Boston

Since last post: 1629 days
Last activity: 1629 days

#1 Posted on | Instant Rating: 6.41
Drastically scaled back from here on in, boiled down to essential reading.

Action Comics #2. Superman's kinetic, non-stop action in Action #1 is halted now that he's captured by Doctor Lex Luthor and tortured for half of the issue. As Luthor tests Superman's power levels, General Sam Lane uses every weapon in the book against Superman's cape and finds it indestructible. Luthor makes the big mistake of talking to him, interrogating him about "Krypton", and gloating, giving Superman time to recover and bust out of his predicament. Superman style, of course, meaning smashing through walls and liberal use of heat vision. Superman then hears Kryptonian voices naming Jor-El and Lara, which leads him to find the rocket he was sent to Earth in. Superman promises to come back for it. Action #2 also introduces John Corben, the "Steel Soldier" project (which looks like an ED-209 suit of armor Corben plans to use to stop Superman), and Dr. John Henry Irons. Lois Lane also finagles her way into General Sam Lane's secret Army base and we find out she had a prior relationship with John Corben. Oh, that New 52 Lois, she does get around, doesn't she? That saucy minx! After Superman escapes and leaps tall buildings in a single bound, we get Luthor talking to someone on his cell whom he takes marching orders from, someone he's never met. And then the big reveal: Not a someone, but a something! A newly redesigned Brainiac hovering above Earth like an enormous tentacled techno-squid. Great stuff. A hell of a second act in what's shaping up to be the best Superman story of this young decade.

Animal Man #2. Much like all plant life in the DCU is connected as The Green, all animal life, including humans, is connected through The Red. What is it with DC and primary colors. In space, every color gets a fucking Lantern ring. Anyway, Animal Man #2 is a strong follow up riddled with chilling imagery. We learn Buddy Baker's daughter Maxine was also born with animal powers connecting to the Morphogenic Field. She can animate dead animals and turn people into animals. A series of freaky tattoos appear on Buddy's skin, but it's a map to a giant tree that he and his daughter have to go to. It's a bit of a slow burn issue with Buddy and Maxine headed to The Red Place, which they then enter. Meanwhile, their freaky deaky enemies come after them after devouring some hungry, hungry hippos. Seems like the fireworks in The Red will happen next month.

Swamp Thing #2. Wow. This was fantastic. We get answers, boy, do we! The Swamp Thing creature that confronts Dr. Alec Holland is his predecessor from the Parliament of Trees asking him to become Swamp Thing again. Although he apparently was never quite Swamp Thing to begin with - his prior life as protector of The Green was as an imperfect version of Swamp Thing and he was regenerated back into human form somehow for an unspecified reason. But Swamp Thing #2 really lays out the information, including a new enemy for The Green, which is actually its most ancient enemy, a creature of nothingness called Sethe that's coming to destroy life on Earth. Holland's Swamp Thing is believed to be the knight that can destroy Sethe. But Holland refuses to become Swamp Thing, then the book takes a turn from heady supernatural exposition straight into flat out horror: Holland is attacked by possessed people with their heads turned around Exorcist style and is saved by a mysterious woman on a motorcycle. Who of course turns out to be Abigail Arcane. Who then pulls a gun on Holland. Really great stuff! Between Swamp Thing and Batman, I'm high as a kite on Scott Snyder.

(edited by John Orquiola on 6.10.11 2043)
---

@BackoftheHead

www.backofthehead.com
Promote this thread!
Doc_whiskey
Frankfurter



Since: 6.8.02
From: St. Louis

Since last post: 1 day
Last activity: 1 hour

#2 Posted on | Instant Rating: 9.00
Scaled back as well this week. Only got Animal Man #2 (haven't read as a friend grabbed #1 for me but I didn't get it from him so I haven't read it yet) and JLI #2

JLI #2-This IMO is still pretty fun, but I am waiting for them to get to the point. Guy apparently still has a thing for Ice in the new DCU, and the Russian/Chinese rivalry is still fun, but they need to get to a point soon. I am giving this one more issue before I give this up.

As an overall review of the DC 52, here is what I picked up overall....Static Shock, JLI, Batgirl, Animal Man, Batman, Green Lantern, Green Lantern Corps, Batwoman, Wonder Woman, Frankenstein, Firestorm, Demon Knights, Blue Beetle, and Suicide Squad. I will probably grab Flash digitally from Comixology after the price drop.

Here is what I am definitely continuing with...Animal Man, Batman, Batwoman, GL Corps, Demon Knights, Wonder Woman, Flash and Frankenstein digitally (after price drops).

JLI gets one more issue to hook me because although it is kind of fun, budget concerns may bump it to digital or gone. Batgirl I may check out if it gets better reviews, but even though I am a fan of Gail Simone, it was very mediocre.



---

Lisa: Poor predicatble Bart, always picks rock
Bart: Good ole rock, nothing beats that
Mr Shh
Lap cheong



Since: 9.1.02
From: Monmouth County, NJ

Since last post: 191 days
Last activity: 191 days

#3 Posted on | Instant Rating: 7.22
Originally posted by John Orquiola

---

Drastically scaled back from here on in, boiled down to essential reading.

---

At the end of the day, I ended up reading about half of the #1's. For the #2's, I expect to read about half of those.

For the first batch of #2's, I read Stormwatch, Detective Comics, Swamp Thing and Animal Man (finally read #1 as well...yes, I love it).

I really love Stormwatch. It has dialogue that is difficult to read/follow, but I love the story. It's far out, wild shit. The moon is sentient! They're data mining the moon! I loved that Stormwatch secretly pins these really, really bad crises on "ordinary" villains in order to keep the truth secret. I'm definitely going to read some old Stormwatch & Authority trades to get some exposure on some of these characters.

So, is the Flashpoint mystery woman appearing in all of the #2's as she did all of the #1's? I was too tired last night to do an exhaustive search. Should I be worried about this?



---

You askew my mirror. I askew yours.
Behold, my plunger.
Anagrams posted to http://twitter.com/paragonSMASH
John Orquiola
Scrapple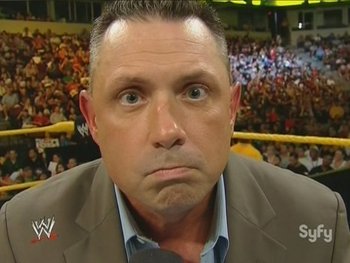 Since: 28.2.02
From: Boston

Since last post: 1629 days
Last activity: 1629 days

#4 Posted on | Instant Rating: 6.41
Originally posted by Mr Shh

---

Originally posted by John Orquiola

---

Drastically scaled back from here on in, boiled down to essential reading.

---


At the end of the day, I ended up reading about half of the #1's. For the #2's, I expect to read about half of those.

---


Looking over the list per month, for me, the pull list (WTF? I have a pull list?!) until further notice will be:

Action Comics
Animal Man
Swamp Thing
Batgirl (iffy)
Batman and Robin
Frankenstein (iffy)
Demon Knights (iffy)
Batman
Wonder Woman
Supergirl
Justice League*
Justice League Dark

And that's already waaaay more than I ever expected to walk away with.

*Justice League is iffy too; I'll drop it after issue 2 and read the trade if things don't pick up strongly.


---

@BackoftheHead

www.backofthehead.com
Tenken347
Knackwurst



Since: 27.2.03
From: Parts Unknown

Since last post: 6 days
Last activity: 7 hours

#5 Posted on | Instant Rating: 5.03
I didn't see JLI at the shop this week, but I had intended to pick it up. Actually, I'm planning on sticking with everything I've picked up so far, although that isn't quite as many titles as the rest of you - only JLI, Batgirl, Demon Knights, Legion Lost, Legion of Super-Heroes, Birds of Prey, and Resurrection Man. I wound up skipping Firestorm based on bad reviews, but the other stuff was all solid at least, if not always spectacular. Batgirl and JLI are the weakest of that bunch, but I'm going to give them a couple issues to get their shit together before I bail. Both Legion titles are as good as they were before the relaunch (in fact, they're more or less exactly the same as before the relaunch), so no problems there. Demon Knights and Birds of Prey were fairly good comics, but also need more time to get the legs under their premises. Resurrection Man is easily my favorite comic of the New 52, and since I'm not seeing anyone else talking about it, I'm going to strongly recommend it, especially to everybody who's liking the horror elements of Swamp Thing and Animal Man, because it's a solid mix of superhero elements and supernatural creepiness. Probably not as much of a true "horror" book as the other two, but a good, solid read nonetheless.
Scottyflamingo
Bratwurst



Since: 23.6.10
From: Auburn, AL

Since last post: 1974 days
Last activity: 1703 days

#6 Posted on | Instant Rating: 2.77
Detective #2 - The intrigue continues as Bats delves deeper into discover the secrets of the Dollmaker. I did some research and the only thing that turned up was a goofy Superfriends villain so I guess this guy is new. Don't see how they are gonna go back to the status quo with Joker though...