Stilton
Frankfurter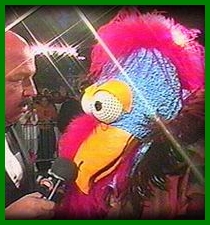 Since: 7.2.04
From: Canada

Since last post: 4491 days
Last activity: 4491 days

#1 Posted on | Instant Rating: 2.14
For allyou wrestling book addicts, like me, this article was posted on Slam Wrestling two days ago.

http://slam.canoe.ca/ Slam/Wrestling/2004/02/ 13/346723.html

It talks about the new books by Ric Flair and Bobby Heenan that are coming out this spring. Apparently both guys had to find new publishers since their last books.

It also hints at a potential autobiography by Harley Race! Now that is a book I can't wait to read. I'm a huge fan of Harley Race, and his career spans so many eras, so many promotions, you know he's got a story or two to tell.

There's more information on Michael Holmes' book of wrestling poems, and also on the books he's planning on doing with Jimmy Hart and some other people. Jimmy Hart's book is another one I'm looking forward to for the same reasons as Harley Race's.

I recently had to buy a new bookshelf for all my wrestling books. So, now I have to get some more books to put on the new shelf. Can anyone recommend some wrestling books and tell me why you recommend them?



---

So sayeth Randy Stilton.
Promote this thread!
Barbwire Mike
Boudin rouge



Since: 6.11.03
From: Dudleyville

Since last post: 4608 days
Last activity: 4600 days

#2 Posted on | Instant Rating: 4.50
I'd imagine you have most of the ones in my collection, but here's all I've got. I'd recommend any one of them except Sex, Lies and Headlocks... if you were ever a sheet reader you already know every single story in there.

-Wrestlecrap: The Very Worst of Pro Wrestling (RD Reynolds)
-Bodyslams! (Gary Michael Cappetta... bought it because it was autographed, but it's an outstanding look behind the curtain by someone there for it all but not quite one of the boys)
-Have a Nice Day and Foley is Good (Mick Foley)
-Hooker (Lou Thesz, MUST OWN)
-Pure Dynamite (Dynamite Kid, see Thesz review)
-First Lady of Wrestling (Missy Hyatt)
-The Rock Says (Rock)
-The Stone Cold Truth (Austin)
Wrestling's Bad Boy Tells All (Bobby Heenan)
-Tributes (Meltzer. Best of the best. No one does an obit like Dave)
-Listen, You Pencil Necked Geeks (Freddy Blassie)
-Idiot's Guide to Pro Wrestling (Lou Albano... because it has lethal in the reference pages under our old URL, lethalinjection.com)
-Sex, Lies, and Headlocks: The Real Story of Vince McMahon and the World Wrestling Federation (Shaun Assael/Mike Mooneyham)

Sure seems like I'm leaving something out. Damn I need to unpack one of these lifetimes.


---

Lethalwrestling.com: If you don't read us, you're probably gay
geemoney
Scrapple



Since: 26.1.03
From: Naples, FL

Since last post: 5 days
Last activity: 4 hours

#3 Posted on | Instant Rating: 3.19
Hmmm....I have the two Foley books, the Goldberg book, Sex, Lies and Headlocks, Long Bomb (XFL book, but talks about wrestling), Wrestlecrap, Pure Dynamite, and some obscure wrestling book that I can't remember the title of. I don't think there is one I wouldn't recommend, especially if you want as much info as you can get.


---

Marlins S.T. Breakdown, RAW, idiot friends and More!: http://parksg.blogspot.com
Above Average 1
Salami



Since: 27.4.03
From: Nova Scotia Canada

Since last post: 1507 days
Last activity: 1085 days

#4 Posted on | Instant Rating: 4.31
Also the Hogan book which I thought was funny, and also didn't DDP write a book? The only thing I can remember about that is Positivley Kanyon using it as a weapon.
Stilton
Frankfurter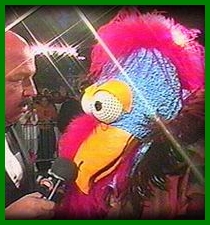 Since: 7.2.04
From: Canada

Since last post: 4491 days
Last activity: 4491 days

#5 Posted on | Instant Rating: 2.14
I've got most of those. I just ordered the Lou Thesz book, so hopefully I'll get that one soon. I'm really interested in hearing more about the obscure stuff, since most of the mainstream stuff eventually finds its way to my shelf.

Has anyone read 'Stu Hart: Lord of the Ring'?
I can't believe I don't own this one yet, but if anyone's read it, I'd be interested in knowing what you think of it.


---

So sayeth Randy Stilton.
Big G
Frankfurter



Since: 21.8.03
From: the people who brought you Steel Magnolias....

Since last post: 39 days
Last activity: 1 day

#6 Posted on | Instant Rating: 2.71
I've got Have a nice day, Bodyslam and some book full of wrestler quotes.

I also read Jesse the body's book. The first few chapters were OK - SEALs, the biz, why he quit, being a baddass between the SEALs and the biz. But then the majority of the book goes on about him "wanting to see if the American Dream is still alive" (No not Dusty Rhodes, the other one)

Most of the book was about the political changes he wanted to look at. Not a bad book (if you're American) but lots of political stuff.

cheers

EDIT - Oh yeah, he talks about trying to unionise the wrestlers, Hulk Hogan backstabbing him and the courtcase with Vince.

(edited by Big G on 26.2.04 1900)

---
Originally posted by Jeb Tennyson Lund

---

• One of these days, when Triple H is in the middle of one of his long grunting promos, Jericho should just lean forward, stick his finger on the end of Triple H's schnozz and say, "poooooooke!" No one will know what to do.

---
WOTD 16 Dec 2003
Shem the Penman
Toulouse



Since: 16.1.02
From: The Off-Center of the Universe (aka Philadelphia)

Since last post: 1572 days
Last activity: 1370 days

#7 Posted on | Instant Rating: 4.12
Only book I have that hasn't been mentioned yet in this thread was In the Pit with Piper. Interesting read, although some parts of it strain credibility, to put it mildly. But it's worth it for Piper's perspective on Vince and for his chapter on what he calls "the Sickness."


---

s'io credesse che mia risposta fosse
a persona che mai tornasse al mondo,
questa fiamma staria senza piu scosse.
ma percoche giammai di questo fondo
non torno vivo alcun, s'i'odo il vero,
senza tema d'infamia ti rispondo.
JustinShapiro
Scrapple
Moderator




Since: 12.12.01
From: Pittsburgh, PA

Since last post: 24 days
Last activity: 21 hours

#8 Posted on | Instant Rating: 7.42
The Hardy and Lita books are better than most.
Snookum
Kishke



Since: 19.6.03
From: Louisville

Since last post: 3946 days
Last activity: 3927 days

#9 Posted on | Instant Rating: 7.28
My favorite story to tell about Positively Page is one where DDP had a match against the Undertaker at the OVW "The Last Dance" show. Undertaker threw DDP out of the ring and as UT was pounding away on DDP by the metal railing, a fan ran up with his copy of Positively Page and asked DDP to sign it.

Anyway, a lot of good ones mentioned here already. I'll mention a few more:

Tributes by Dave Meltzer is actually a pretty decent coffee table book, covering a lot of history quickly.

Stranglehold by Larry Nelson is kinda hard to find now, but has a lot of great material about working in the 1970s and 1980s.

Theater in a Squared Circle by Jeff Archer has moments, but it is definitely a book set for the time it was published and severely out of date.

Every Man Has His Price by Ted DiBiase is a surprisingly good read, and not as heavily slanted towards religion as I had expected. Some good stories in there.

I also have to agree about Piper's book - worth picking up to read if you get a chance, but you'll sit there wondering when he'll 'fess up about some of the things he says in there.
BigVitoMark
Lap cheong



Since: 10.8.02
From: Queen's University, Canada

Since last post: 4686 days
Last activity: 4595 days


ICQ:
#10 Posted on | Instant Rating: 5.10
Originally posted by Stilton

---

Has anyone read 'Stu Hart: Lord of the Ring'?
I can't believe I don't own this one yet, but if anyone's read it, I'd be interested in knowing what you think of it.

---


I really enjoyed that book, I think in large part because it covered such a lengthy period. Most of the WWE books coming out now cover a lot of the same stuff designed for the casual fans who didn't know wrestling existed pre-1998. Another thing that stood out about this book - different, say, than Blassie or Moolah's books - was that you get a look at a guy running one of the old territories rather than just a guy working in them. The book isn't very expensive, and I'd recommend picking it up.


---

Don't you hate pants?
StaggerLee
Scrapple



Since: 3.10.02
From: Right side of the tracks

Since last post: 1 day
Last activity: 1 day

#11 Posted on | Instant Rating: 3.97
Well, if you are a fan of Jerry Lawler his "Its good to be King.......sometimes" Book is a very interesting read. Covers his days as an art school student and how he got into the business. Covers a LOT of the old Memphis days and the Andy Kauffman stuff is there too.

The Kurt Angle book is great in parts (his olympic quest) and just so so for the rest of it. But, if you like stories of determination and reading what athletes go through, this is a pretty good read.




---

I was once WOTD, and nobody bothered to tell me?