El Nastio
Banger



Since: 14.1.02
From: Ottawa Ontario, by way of Walkerton

Since last post: 4 days
Last activity: 4 days


ICQ:
#1 Posted on | Instant Rating: 7.33
Ah yes, the first OSVG Review to be done in the new folder.


Title: Mike Tyson's Punchout!
System: NES
Genre: Sports
Requires: 1 Controler
Players: 1
Sequals/Spinoffs: Super Punchout (Super NES).
Price: Scope out a Microplay or other stores like them. Decent prices!

Overview: YOU are "Little Mac", and you want to be the best boxer out there. You start from fighting Glass Joe, and working your way up the food chain until you reach one Mike Tyson (before his legal troubles). Do you have what it takes to be the champ and survive three rounds with Mike Tyson?


Graphics: I don't know what you really can expect with an 8-bit system when it comes to graphics, but Punchout! had above average graphic's for its time. The characters looked cartoony, as one could expect. The character animations were smooth and there wasn't any glitches involved. Generic dots being the crowd actually worked because it didn't distract you too much from what you were doing. The fact the rings changed colours after you were done a circuit was nice as well. Mario as the ref was a good touch. You see, back then the LITTLE THINGS made all the difference because that's all they had to offer, they couldn't do the fancy stuff today's systems is capible of. IMHO, it's still important, and I hope games made today keep that in mind (if Sonic Mega Collection sells well then maybe they'll notice). Overall, a nice presentation and a game that's quite easy to look at. 4/5

Sound: The sound is definitly the weak point of the game, as it's merely average. The sound effects are quite cheesy, and the music can get annoying after awhile. The highlight of the musical score would definitly be when either you or your opponent gets knocked down but other than that very little. 3/5

Control: Excellent controls, if I may say so. Responsive and tight, this is easily the highlight of the game. Because of the tightness, you can get more into the game and rely on skill, rather than sheer luck. very easy to throw punches, and the ducking and blocking both have their own places that they work. The "hearts and stars" system is simple and effective. You have a set amount of hearts/stanima. To block a punch you'll lose a heart, but you'll lose more if you get yourself hit. if you duck, you'll lose none but be sure to time it right or else....BOOM. You get hearts back after either getting up off the mat after being knocked down (which happens whenyour white health bar reaches the end) or after you have 0 and you duck a few shots and/or wait awhile. When you get 0 hearts, you'll be unable to punch. The stars are used for the SUPER PUNCH. Much more powerful than the normal punches, Little Mac will charge up and deliver a haymaker to the face of his opponent. You get stars by hitting your opponents when they don't expect it (ie; as they're about to punch you....rather than block them, punch them to break it up). Stars are lost after every round.

The only drawback is that it's VERY easy to have good controls if you're only staying on one spot the entire time. if Little Mac could move around the ring...well....it'd be a lot harder. Overall though, a very nice job. 4.5

Fun level: The game is flat out fun to play. You'll enjoy every moment of working your way up the ladder. The lack of a 2-Player mode isn't a big deal and replay value is high due to the pure fun of the game. You'll find yourself playing it over and over again! 4.5/5

Overall; 16/20


Final note; 16/20. Seems low. Seems average. Seems high (hey, it's 80%). But one thing to keep in mind with OSVG Reviews....sometimes the truth hurts, that froma pure technical standpoint the game is bad. But that's THE beauty of OSVG, the fact these games can rise above it and be some of the best games of all time.

The recurring theme in the OSVG Reviews is it's all about THE GAMEPLAY. To make me happy, an old school game must have impecable gameplay that makes it overcome the visual and audio shortcomings it has when competing against today's consoles. A game so great and fun to play, that even NOW, in the age of Cities filled with Vice, Sonic busy Adventuring, and Mario warming up in the Sunshine, you STILL want to play it.

Mike Tyson's Punchout is one of those games, and I reccomend it to everyone.

The next OSVG Review will be about Blaster Master. Then GTA: Vice City. After that....either Metriod Prime or the Sonic Team Tribute (depending on if I get Mega Collection or Metriod Prime this month).



Keep it real y'all!


---
Next VG Review: GTA: Vice City.
Next OSVG Review: Mike Tyson's Punchout

~EL NASTIO!
Promote this thread!
OlFuzzyBastard
Knackwurst



Since: 28.4.02
From: Pittsburgh, PA

Since last post: 371 days
Last activity: 348 days

#2 Posted on
I reiterate my previous offer - if anyone has a copy of "Punch-Out" in "Animal Crossing" and sends me a copy, I will send them as many of the following as they don't have:

-Clu Clu Land
-Excitebike
-Donkey Kong
-Donkey Kong Jr. Math
-Pinball
-Golf

That's an instant arcade, my friend.


---
Scott Summets
Sujuk



Since: 27.6.02

Since last post: 5212 days
Last activity: 5181 days

#3 Posted on
A couple days ago I finally, FINALLY, beat Tyson fair and square. I can die a happy man!


---

Midterms suck, but not as bad as necro angles.
Torchslasher
Knackwurst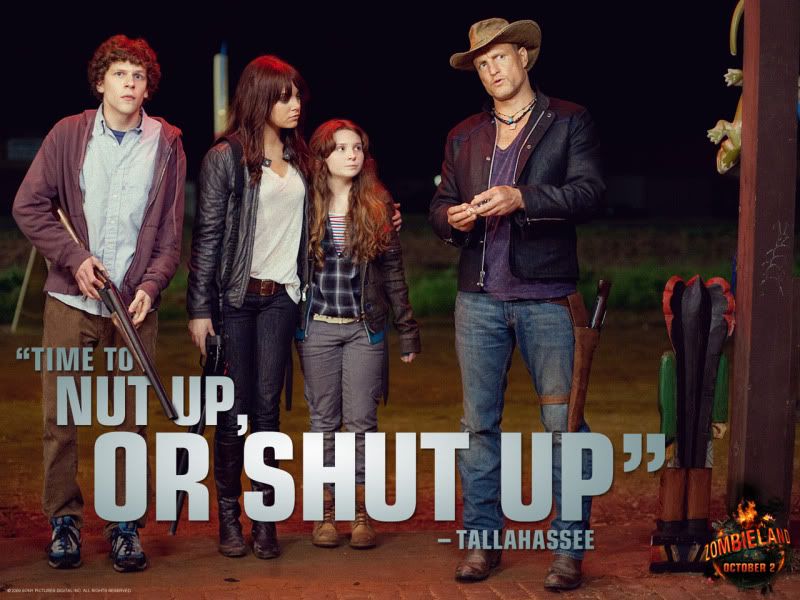 Since: 17.1.02
From: New F'n Jersey

Since last post: 71 days
Last activity: 71 days

#4 Posted on | Instant Rating: 6.44
Damn did I ever love this game. Every once in a while, I do break out the game for old times sake. It took me a long time to beat Tyson, but I finally did it, and now I usually can best him.

As a child, the hardest part of the game was always blocking Great Tiger's tornado punches five times. I always got it wrong. Other tough spots were punching the second Bald Bull at the right time, and I always thought that the Sandman was the absolute toughest guy to beat in the entire game. I still have some trouble with him from time to time.

Thanks for the review Mr. Nastio, and I look forward to Blaster Master (another guilty pleasure game of mine).


---

"Oh, a handful of change. I guess I can use this to go...um...buy some candy. So thank you for adding a step to my Halloween process"- homestarrunner

*I* will always remember the RFM Club!
vsp
Andouille



Since: 3.1.02
From: Philly

Since last post: 4340 days
Last activity: 595 days

#5 Posted on
I never played the NES version... but I was an absolute king on the arcade version of Punch-Out!

Of course, the arcade version was extremely pattern-driven, so it became a simple task of reflexes and memorization. Once you reached the third time around, you faced the same four boxers over and over with the same order and characteristics; the fifteenth Mr. Sandman was the same as the third. It then became a game of maintaining your rhythm and getting as close to 999,990 points as possible...




---

"When I feel depressed, I sit under a willow tree by a cool river, and imagine that I am strangling a duck." -- Kotaro Sarai