Hot Newz
Chipolata



Since: 2.1.02

Since last post: 316 days
Last activity: 110 days

#1 Posted on | Instant Rating: 8.01
OMG I am back with more of the top 100! We're getting close to the end now! So close that I can SMELL IT, you SMELL what I'm COOKING! And NO that's NOT a hint that The Rock is number one! As if he would be! In this hot installment we'll be looking at numbers 40-21 of the list and ther'es some BIG names in there (Al Snow...JK LOL!) and some NOT so big names (Kane, it's only four letters) but before all that lizzet's have a lizzook at some fizzeedbizzback!

HHH'sGoodQuad writes

How can you rate the Big Show over thirty places lower than Andre when all Andre did was headbutts and nerveholds?

Uhh, I don't want to call you a dumbass even though that's clearly what you are, dumbass, but as I pointed out Andre used to be a MUCH better worked home in Fracne where I here he practically lived on the top rope! And okay, I haven't seen any of these matches and none of them are on YouTube or have ever even been recorded ANYWHERE but I'm fairly confisdently that the report I've read are accurate and that oughta be good enough for a SHRUB like you!

ViddyMack writes

dood u fogot to put 911 on the list unless he gonna cum in and chokeslam whoever's numba one lol!

No.

On with the list!

40 - Hacksaw Jim Duggan: HOOOOOOO! No I'm not looking at Lita's month on my WWE Divas callendar, I am in fact quoting Hacksaw Jim Duggan'st most famous catchquote (sorry for the confusion!) Hacksaw was actually a joiner who worked for the WWE and one day he was cutting up a two by four with a hacksaw (there's where it comes from!) and Vince saw him and was impressed by he looks (all the joiners were on steroids in the eighties) and asked him if he want a job and Hacksaw said "NOOOOOO!" and Vince said "Hmm, just change one letter and maybe that could work!" Then Hacksaw saw someone burning an American flag outside and ran outside and beat the person up with his two by four, tough guy! And Vince said "you're defininately hired, pal!" Hacksaw never actually trained as a wrestlers and that's why he only does clotheslines instead of proper wrestling moves!

FUN FACT: Hacksaw has 16 children with his wife (they're Catholic!) and still wrestles today because he has to put food on the table!

39 - Triple H: I know I'll be getting angry emails about this one...and not just from Stephanie! In fact ORIGINALLY I was going to have HHH in teh top ten on the strength of his classic matches with The Rock, Mick Foley, Test and D'Lo Brown back in the good old days of yore, but then he only went and tore his fizzucking quad again! Well, I can't have someone with the most tearable quad in the world in my top ten, it would be irresponsible and encourage kids with bad quads to get into wrestling! A lot of people will say that HHH has held down talent over the years to protect his spot but to those people I will say this controversial word: GOOD! You have to consider the fact that many of the people he's held down actually SUCK in the ring! Okay, so you get the occasional good one like Jericho or RVD, but did you know that HHH has also used his power to hold down people like Too Sexay Brian Christopher and Luther Reigns? If people like THAT were in the main event then the WWE would suck even more than it sucks right now (and it sucks quite a lot now let me tell you!) So actually we owe Tripper H a debt of gratitude for using his RING SAVY to judge which grapplers ain't up to the task of main eventing! Thank you Hunter and get well soon!!!!

TITLES HELD: WWE/F World/heavyweight/RAW/Smackdown/unified/undisputed/disputed title 19 times!

38 - Jake "The Snake" Roberts: Uh oh! This dangerous man is dangerous! Jake The Snake debuted back in the 20th century as "Nice Boy" Jake Roberts, a loving family boy who was loved by the fans and all the girls! However one day he found a snake in the grass and it corrupted his mind or something! I'm not quite sure. But I do know that he turned EVIL and started using his snake to bite people on the ankle and when they bent over he'd give them a DDT! Jake's most famous feud of all was with Randy Savage when he asked Savage for an invite to his wedding and Savage said "OOOH YEAH!" then he asked for an invite for his snake Damian and Savage said "sorry friend, ran out of seats!" So Jake got revenge by giving Savage ten DDTs and then he let his snake loose and it bit savage in the arm AND leg! This led to the famous "snake pit" match where Savage gave Jake a flying elbow then rolled him out of a ring where a snake was supposed to eat him but the snake missed its cue and they had to cancel that angle! Jake later went on to be come a drunk, a christian, a drug addict, a born again christian, a born again drunk and a sexual nuisance but not necessarily in that order!

FUN FACT: Jake invented the DDT by mistake (he was drunk) in a church (he was a Christian that day too!)

37 - AJ Styles: It's that old time redneck from the dirty south, y'all! AJ was born and raised and will die in a trailer park with ten brothers, twelves sisters, two mothers and eight dads! He then found God (in the trailer park!?) and became a wrestler in WCW, ROH, TNA and of course GGG and invented the Styles Clash, the only finishing move that hurts your knees more than any other body part! AJ became a success AGAINST ALL ODDS (a TNA ppv name lol!) and won da NNA title from Jeff Jarratt (who else) a few times then won the tag titles a few times then had hypnotic regression and remembered his trailer park childhood and turned heel! AJ is a good worker but not THAT good there's a reason why he hasn't held the ROH title, too many dropkicks! He'll have to throw a few less dropkicks if he wants to get to the top of his game, IMMHO!

CATCHPHRASE: Jesus loves you...I think you're uppity!

36 - "Macho Man" Randy Savage: Another legendary name from the eighties, but did you know that Randy Savage actually debuted in the SEVENTIES!? It's true! Just another fun fact you'll only get from Hot Newz! And it wasn't even an official fun fact either! OH YEAH, DIG IT! We all love the Macho Man because he's crazy and he runs about pointing at things and Miss Elizabeth was the FIRST woman to EVER be employed by a wrestling company and one time she wore a short skirt which only BARELY covered her knees and because it was the eighties there was OUTRAGE like it was Janet Jackson showing her nipple or something! Savage then started covering her up with a potato sack during his match and was also in fact paranoid about her behaviour for real and used to lock her home all day while he went out and drank beer with the boys and if she ever tried to escape it would set off an alarm and he'd run home and threaten her with a flying elbow drop! Savage eventully got old and started to suck like every wrestler does.

FUN FACT: Macho Man's legendary match with Ricky the Steamboat at WrestleMania 3 only lasted four minutes!

35 - Marty Jannetty: Rock and Roll! Everyone knows Marty Jannetty and Shawn Michaels grew up together on the mean streets of San Antonia and broke into wrestling together in the AWA in the mid eighties. But what everyone DOESN'T know is that Marty was actually a MUCH BETTER worker than Shawn back then! In fact originally it was going to be Mart who threw SHAWN through the barbershop window and became the sexy boy and would eventully go on to form DX and change the face of wrestling! However Marty was a big fan of getting drunk and he showed up for the Barbershop segment DRUNK and Vince McMahon whispered to Shawn "throw him through the window once just to sober him up" and he did! Then Mart got fired a few times, came back a few times, got fired a few more times and so on and so on PLUS INFINITY! However if you ever saw his match with Kurt Angle on SMackdown a few years ago you'll know that it was much better than Angle's matches with HBK thus proving that Jannetty is still a better worker! AND sexier!

TOTAL FIRINGS: 48

TOTAL REHIRINGS: 53 (don't ask me how this works out!)

34 - Justin Liger: Another Japanese man from Japan makes the list! Jushin "Thunder and Lightning" Liger toiled in anonymity for years in Japan before finally making it to the big time: WCW! He won the cruiserweight title (then known as the light heavyweight title) from The Great Mutant and had many legendary matches with Brian Pillman, Road Dogg's brother and a 19 year old Chris Benoit! Liger was later deported back to Japan when George Bush came to power but he came BACK against when Clinton was in the white house and kicked some WCW ass and stuff! I think he had a match with Juvin in 1999 where Juvi hit him with a pinata or something! Good wrestler and a loyal friend (I would assume)!

FUN FACT: Liger lost a retirement match to Samoa Joe on some TNA show!

33 - The British Bulldog: Rule Britiana! This is of course the REAL British Bulldog Davey Boy Smith, not that FAKE British Bulldog The Dynamite Kid who was running around for years claiming to be a bulldog! There's only ONE British Bulldog...and he's dead, sadly! However between the time he was born and the time that he died the Bulldog was alive and wrestling and had many great matches with people in Britain like Giant Daddy and Big Haystacks before making his way to Canada to marry a Hart sister (the dream of all young wrestlers!) and then making it to the WWF where he debuted against The Warlord at WrestleMania 6 and pinned him for da three! Bulldog later main-evented the Wimbledom Stadium match with Bret Hart where more than 109,000 fans were in attendance! Bulldog then wrestled for WCW for a while (yawn!) and when his half brother Owen Hart died he returned to the WWF for revenge! However all he got for his troubles was a rock bottom on some dog poop! Bulldog is surivived by his son Harry who was supposed to debut for the WWE like a year ago but still hasn't!

CATCHPHRASE: That's right, I'm gonna win the Royal Rumble because I am BIZZULLDOG!

32 - Shark Boy: Bet you didn't see this one coming! And neither did he, his mask obscures his eyes! Despite the SECOND worst gimmick ever (the worst is the Goobidly Gucker as every true fan knows) Sharkboy is actually a very good wrestler! Granted, he doesn't get to show it in the two minute Russo-booked TNA squashes he's in, but I saw him at an indy once (same one as where I first saw Cedric Diggory, actually!) and he was doing all kinds of crazy tecnnical shiznit that would make the very best wrestler in ROH dizzy with confusion! ANd you must admit it's funny when he bites his opponents ass LOL!

TITLES HELD: Bronze Swimming Certificate!

31 - "Playboy" Buddy Rose: Here's one for all you readers who remember World War 2 and The Beatles! Playboy Buddy Rose is from around about that era, and was the first wrestler to EVER have a gimmick, his gimmick being that he had lots of sex with groupies! By an amazing coincidence he was also the first wrestler EVER to have lots of sex with groupies! The Playboy was the one who invented the figure four and back then it used to REALLY hurt when he put it on you and he won many NWA, WWF and WCW titles with it! He also taught Ric Flair EVERYTHING he knew, including how to get slammed off the top rope! Buddy Rose eventually got fat and found it harder and harder to get girls into bed and that was when he knew it was time to retire gracefully which he did!

FUN FACT: Kevin Nash is not in the Hot Newz 100 so if you're looking for him you'll be disappointed!

30 - Kane: THAT'S GOTTA BE KANE, THAT'S GOTTA BE KANE! Every true wrestling fan (like me) remembers these words spoken by Vince McMahon at Summerslam 1997 when the "Big Red Freakazoid" made his big red debut! Contary to popular opinon Kane is NOT the Undertaker's brother and we also NOT the fake Diesel although he WAS Issac Yankem and he WAS Adam Bomb's mystery partner on one episode of WWF Superstars in 1994! Kane is actually a better wrestler than the Undertaker because he's done highflying stuff like dropkicks and top rope dropkicks in the past which Undertaker would never even attempt! Kane is very tall.

FUN FACT: Kane will start wearing his mask again at WrestleMania for "one night only" and it will never be mentioned again or explained.

29 - Duke "The Dumpster" Droese: Now you might be thinking "oh Hot Newz you sex man, come on, you're just putting him in to be controversial!" And, as always when you disagree with me, you would be WRONG! The Dukester was a great wrestler and was actually a better mid-card prospect than Triple H at one time! However just because the Dumpinator was a former TRASH man Vince McMahon didn't want him main eventing and sent him down to OVW or whatever it was called back then and a promising career was nearly ended! However the Dumpster kept wrestling in the indies and hitting his famous "spinning elbowdrop" to the delight of dozens and dozens of fans and I am putting him on the list as a tribute to all the talented mid-carders Vince has held down due to predjudice and racism over the years and if you don't like it then you are GARBAGE!

TITLES HELD: LOL!

28 - Jerry Lynn: The legendary technical master from ECDUB! Jerry Lynn might have been over forty during his matches with RVD (then again he might not have been, I haven't checked!) but they were still five star ***** classics that haven't been bettered to this day! Even if Lynn never had ANY other matches at all ever just those four matches he had with RVD would be good enough to get him in the top 28! But he DID have some other matches! I can't really remember many of them (may have been one with Justin Credible!?) and he did suck in the WWF but like I said RVD matches = number 28!

FUN FACT: Jerry Lynn is Lance Storm's uncle!

27 - Kamala: Africa's version of Andre! Kamala is the biggest African every and dominated the jungles of Africa with his wrestling skill. Vince McMahon saw him in action (McMahon watches tapes of wrestlers from all over the world and brings the best to the WWE!) and signed him up immediately along with his life mentor Kim Chee! Since Kamala cant speak English he could NEVER understand that his opponent has to be on his back to be pinned and would always try to pin them on their front first. EVERY time! Even after ten years in the ring! He still couldn't understand! After all that time! It didn't stretch credibility at all! Kamala had big feud with Hulk Hogan in the eighties but got deported back to Africa so Vince had to "settle" with Hogan/Andre at WM3! Kamala eventully returned after being converted to THE ONE TRUE RELIGION CHRISTIANITY by Slick of all people and acted scared of coffins and stuff for a while. Then disappeared. And he was a good wrestler by the way and that's why he's at number 27, NOT because I'm scared he'll eat me if I don't put him on the list!

FUN FACT: Kamala threatened to eat me if I don't put him on the list!

26 - Mick Foley: Here's one that's BOUND to get my whining, crying, complaining emails...probably from the self-obsessed, big-headed, water park riding obsessive, WORST-selling author himself! Foley THINKS he's a top 10 star of all time when in actually he's a top 26 star ON A GOOD DAY! Sure, nothing can EVER beat the awesomeness of that time the Undertaker threw him off the hell in a cell and he nearly killed the poor spanish announcers, but you have to remember he was also having crappy matches with Billy Gunn and Val Vanis at that time! Yes he might have been a better worked when he was younger in WCW but I dind't watched WCW then so I don't know. Also, the Dude Love gimmick sucked.

FUN FACT: Tietnam Brown has a LOT of molestation in it!

25 - Paul London: If I had written this in another five years he would surely be number one, but alas I'm writing it now and he's only at 25 because the WWE have stuck him in tag matches because they FEAR how good he can be in singles matches as anyone who saw his feud with Jimmy Wang Lang on Velocity will tell you if the WWE let him wrestle in singles he would STEAL THE SHOW every single night and make everyone else look like Heidenriech in comparison! Anyway as I was saying Paul London is a SUPER WORKER the kind that only come along ONCE a century (London for the 21st century, Benoit for the 20th, Lou Thez for the 19th!) and some of his matches in ROH were soooooo good that when I tried to upload them to YouTube it CRASHED! No joke! Oh yeah, Brian Kendrick sucks.

CATCHPHRASE: I might not be British, but I have the LONDON EYE! (Only used in ROH.)

24 - Mr Perfect Kurt Hennig: Yet another WWF star who went to the great beyond (WCW) but nevertheless Kurt Hennig will always live as Mister Perfect in the hearts and minds of all eighties wrestling fans (and all fans who downloaded torrents of his matches twenty years later!) Mister Perfect wasnt just perfect in the ring, he was a real athelete who excelled at darts, pool, basketball and sudoku! He also invented the gum swat and towel toss which NO ONE has been able to replicate to this day, not even Benoit! If you want to see Mister Perfect at his best then just AQUIRE (if you know what I mizzean!) his Summerlsam 90 classic with Bret Hart which is SO technical that it gave me a headache and I nearly OD'd on aspirinČ!

CATCHPRHASE: Even the rats are ugly here, McMahon!

23 - Kurt Angle: OMG! I know you all think I've lost my sexy mind for putting in teh olypmic goldist medal winner in at just 23 given all the classic matches he had...but he was CARRIED inmost of those great matches! Matches wiht Benoit, obviously Benoit carried him. Matches with The Rock, obviously da great one carried him! Matches with THe underkater? Okay, MAYBE they were 50/50! However if you watch Kurt's matches you'll see that he only does about three suplexes, an angle slam and an ankle lock and that's all and that will make you think "hmm, maybe the whool is been pulled over my eyes!" And also Kurt is INSNAE and gives crazy interviewrs where he says he's been doing painkillers for fifty years but he gave up when he was nine and then later says he's never even seen a painkiller and his neck was never broken, he just wore a hat that was too heavy once! Like I said crazy and he also LOST in a shoot fight to Daniel Pooder which means logically that he's not as good as Puder!

FUN FACT: Despite all this, Kurt is stilll a MEGA WORKER!

22 - Daniel Puder: Logical! Puder is a gr8 shootfighter who took on Kurt Angle in a real fight during Tough Enuff and he WON but they had to edit it using CGI to make it look like Kurt won and Meltzer said this was the BIGGEST NEWZ STORY EVER and he knows his shit so it must have been! It's a CRIME that the Miz has a job and Puder doesnt and I might call up my lawyer MISTER Clarence Mason to sort this injustice out!

TITLES HELD: UFC champion ten times.

21 - Booker T: Can you dig it..............................SUCKAAAAAAAAAAAAAAAASS!? All hail king Book-AAAAH! Don't hate the playa, hate DA GAAAAAAAAME! the FIVE FIVE FIVE FIVE FIVE time WCW champion of the WOOOOOOOOORLD! Save the drama for YER fatha! Spinaroonie! And that's the BOOKEND LINE because Hot Newz SAID SO! As you can tell from my EXHAUSTIVE account of every Booker T catchphrase EVER I am a big fan of the Bookerman! He was the FIRST black wrestler to EVERY wrestle in singles matches in WCW and became the SECODN black wrestler to EVER win King Of The Ring in the WWE! Also I don't find Sharmell hot myself but I asked my black friend Teddy's fifty year old uncle if he did and he said "damn right, I'd hit that and not stop for lunch!" Which I think means he likes her! Booker is NEARLY a living legend in wrestling but just misses out on the top twenty because he doesnt do the spinarooine anymore and becuase of that FAKE looking bookend he gave the Big Show a few months ago, better luck next year!

FUN FACT: Booker has a brother named Stevie Ray who used to wrestle too!


ROSIE O'DONNEL IMPERSONATOR HIRED TO SAVE THE WOMAN'S DIVISION? CHRISTY HEMME'S PROMO SKILLS INVERSELY PROPORTIONAL TO HER HOTNESS? CRYME TYME TO TURN HEEL BY REVEALING THAT THEY WERE REALLY RAISED BY SNOOTY WHITE ADOPTED PARENTS? SOMEONE WINS TNA TITLE, NO ONE CARES? PLUS HOT NAKED NEAR NAKED NUDE VISIBLE NIPPLE SLIP PANTY LINE EXPOSED NIPPLE NUDE NAKED NEARLY INVISIBLE PICS OF CANDICE MICHELLE'S LESS HOT SISTER PLUS THE HOT NEWZ ARCHIVE CLICK HERE!
---

ROTFLMAO!!!!
Promote this thread!
RKMtwin
Boudin rouge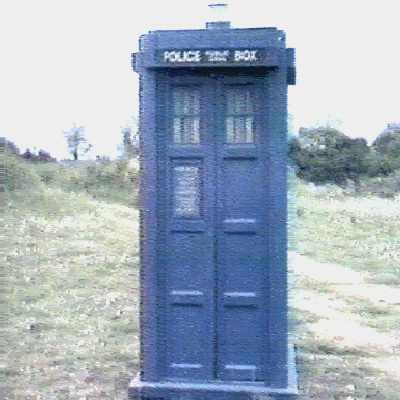 Since: 1.3.02
From: Denver, Colorado

Since last post: 3765 days
Last activity: 3208 days

#2 Posted on | Instant Rating: 4.86
"AJ Styles...won da NNA title from Jeff Jarratt," "Justin Liger," and "Kamala: Africa's version of Andre!" made me laugh my ass off, but one thing in this latest edition of Hot Newz takes the cake:

"Ricky the Steamboat"

Brilliant! I can't keep a straight face when I say it or read it!

I wonder... you wouldn't have any recent Hot Newz about The Great Mutant would you?
---

Left or Right, apathetic or not... VOTE.