The Great Thomas
Sujuk



Since: 17.6.02
From: Miami, Florida

Since last post: 4710 days
Last activity: 4710 days

#1 Posted on | Instant Rating: 4.66
I apologise for the lack of reports these last few weeks, but I was taking care of personal problems. But now I'm back, and it's time for The Great Thomas SmackDown! Report!

Title Presentation Ceremony: Mr. McMahon and Sable walk down to the ring. McMahon says that he's here to honor the new champion, but here comes Kurt Angle! McMahon thinks that Kurt is here to honor Brock, but Kurt says he's here to kick Brock's ass. But out comes John Cena, who does some brief Thugonomics before Kurt tosses him out of the ring and goes to the back to search for Brock. But Kurt's ambushed in the hallway by Cena, who beats down Kurt, and runs off.

During The Break: Cena flees, but Kurt chases after him... in Mr. McMahon's limo!

Los Guerreros vs. Hardy V.1/Boy Band Man: Los Guerreros have a lowrider. Hardy and Boy Band Man have Matt Facts. Highspots galore! Great teamwork by both teams. Los Guerreros win via backdrop/frog splash combo. Afterwards, Hardy attacks Eddie, and gives him the Side Effect on the championship belt.

During The Break: Charlie Haas attacks the injured Eddie, and gives him the Haas of Pain.

A-Train: He comes out and thrashes everything in sight. He says he's pissed that nobody believes he can beat Chris Benoit. He wants to challenge anyone, so he assaults the timekeeper, and locks him in the Crossface! Here comes Benoit! The two get to brawlin'. Benoit gets the upper hand at first, but A-Train turns the tables, and whacks Benoit with the chair, and leaves him sprawled outside the ring.

McMahon and Sable: Their sexual escapade is interrupted by Random Backstage Guy. McMahon tells Random Backstage Guy that before the night is over, we WILL have the title presentation ceremony for Brock Lesnar.

Confidential: How Ric Flair Survived The Plane Crash

The Rundown: Hey, Seann's got a nice physique! Maybe he should be a WWE Superstar! Or a minor indy wrestler, at least.

Mysterio vs. Tajiri: TARANTULA to Mysterio! Tajiri drools FUEGO VERDE! Mysterio flies out of the ring to nail Tajiri! Let's go to commercial break!

Mysterio vs. Tajiri (cont.): Tajiri works on Mysterio's ribs. Highspots galore! Again! MICHINOKU DRIVER II by Tajiri! The ref gets kicked in the head. 6-1-9! Tajiri with a kick to the face! Here's a new ref! FUEGO ROJO! Kick to the head! 1.. 2.. 3! We have a new champion!

SoulCalibur II: The customer is always right. Why do I imagine that weapons dealer as Nathan Jones's manager?

In Washington D.C.: The WWE and Hip-Hop team up to get youngsters to register to vote!

Basham Bros. vs. Noble/Bradshaw: What a team. Bradshaw squashes, Noble gets squashed. The Bashams get DQ'ed when Shaniqua attacks Bradshaw. Afterwards, the Bashams and Shaniqua lay out everyone in the ring.

Ironman Match: Brock Lesnar wins the championship, 5 to 4.

Big Show: He comes down to the ring. Let's go to commercial break!

Haas vs. Guerrero The Elder: Big Show does Guest Commentary. Wait, no, he's here to attack Eddie! He tosses Eddie against the ringpost, further injuring the ribs. Eddie curses in Spanish. Slams galore! Eddie sells the injured ribs like a mofo. Chavo goes to check on Eddie, but is sent to the back. Eddie wins via frog splash after belt-related trickery.

Title Presentation Ceremony: Take 2: Here's McMahon and Sable to present the title. Here's Brock to accept the title! McMahon wants a speech! Brock thanks McMahon, then says he had "Kurtis" in the palm of his hand. Hee hee... "Kurtis." He says he's unstoppable, and... aw, crap. It's Undertaker. This segment just took a turn for the worse in a big way. He says he didn't forget when Brock interfered in his title match. He says that Brock's first title defense will be against Taker. Mr. McMahon asks on who's authority. Here comes Stephie, who says it's on her authority. Vince wants the desicion changed, or there will be a "Father vs. Daughter" match at No Mercy. Stephie's not changing her mind. Brock blindsides Taker, but Taker no-sells it, and chokeslams Brock! And, we're out...

That's all for this week. Until then, Good Night, take care of yourselves, and be sure to visit Wrestlecrap.com later tonight! (plug, plug!)


---
VOTE4WOZ.COM
A VOTE FOR WOZ IS A VOTE FOR A BETTER CALIFORNIA
MICHAEL J. WOZNIAK FOR GOVERNOR
Promote this thread!
ScreamingHeadGuy
Frankfurter



Since: 1.2.02
From: Appleton, WI

Since last post: 2082 days
Last activity: 2082 days

#2 Posted on | Instant Rating: 6.30
It's my life, my time, my rights, my rhyme. It's Sssssmackdown! from Philedelphia, PA, and a Fashion Report, too! Welcome, Ladies, to the Wrestling folder; here's to your happy posting (even if you've been posting here already, perhaps it will be MORE happy now).

WWE Title, with platform, already in the carpeted ring. VInce, in black sportscoat, blue-striped white shirt (top two buttons undone), and grey pants, with Sable, in black dress, highheels, and cross necklace. Vince talks, so Angle, in sleeveless blue "Freedom of Choice/Tap Out or Angleslam" and red "Team Angle" warmups with white stars. Angle talks, calling out Brock, so Cena, in green "Atlanta" (#44 - what the heck team in Atlanta wears GREEN?) comes out. Cena has forgotten the power of Huganomics, so he gets his ass kicked. Now, in the back, Angle is STALKING! Cena beats-down, then runs 'cuz "YOu can't see me."

FOOTAGE! from during the break, Cena drives off and Angle commanders Vince's limo to give chase.

Driving a blue low-rider pickup, Eddie, in grey "Latino" tights with black/gold flames, and Chavo, in grey tights with yellow splats, both wearing the Tag Titles, Eddie carrying the US Title, vs. Mattitude, in sleeveless blue "MHV1" tshirt and green pants with gold patterns and black pockets, and Shannon, in red pants with black/silver. Korderas is in the blue shirt. Fan Fashion Update: There's a Mattitude Cosplay'er in the third row, camera right. Frogsplash to a pin for Eddie. A pretty good match. Post-match, a beatdown on Eddie, with the belt, by Mattitude.

FOOTAGE! from during the break, Haas with a beatdown on Eddie. Man, it's tough to be champ, I guess.

Albert, neatly trimmed, in black undies with matching crotch-and butt-crests, on the mic with an open challenge. He picks Mark the Timekeeper, and locks on the crossface. This draws-out Benoit, in red "Wolverine" tights with black splats. Chairshot on Benoit. End.

In the back, Larry the Trainer tries to help Eddie, who is in much pain.

In the back, Vince slobbers over Sable. Fortunately, NamelessProductionGuy interrupts. Vince WILL present the WWE Title to Brock tonight. Then back to the slobber.

Josh, in brown polo, interviews Haas. Charlie is upset at what Eddie's actions last week have cost him (his partner and Tag Titles).

Tazz, in black suit and black shirt (no tie this week) and Cole, in babyblue tshirt, commentate. They present FOOTAGE! from Tajiri's heel turn to the present.

"The Rundown" hype.

Rey, in blue (nearly black)/yellow mask and "619" pants, tshirt around the waist, wearing the Cruiserweight Title, vs. Tajiri, in black pants with gold dragon and red flaming left hem. Hebner is in the blue. Yes, Tijiri strokes the throat to get mist, but no mist is used. They're on the outside, so Adbreak breaks in. Would the mist really work? I mean, Rey wears a mask afterall. Tajiri works the ribs hard. Psychology in a cruiserweight match? Yes, psychology. That, as Tazz called it, wheelbarrow back suplex, was wicked cool. No, not a ref-bump (but at least it was a strong boot). Sparks is out, clad in blue, to referee. Red mist - it burns! BoottotheHead to a pin for Tajiri. A good match.

Japanese announcers! WW and Hip-hop want us to vote. If you don't vote, you're a no-good loser (unless you're under 18 or a felon, in which case you're a no-good loser).

Bashams, in black leather pants, with Shaniqua, in black bikini top and skimpies, with whip vs. Noble, in jean shorts, with Nidia, in red top, Daisy Dukes, and genuine imitation mock mink coat, and Bradshaw, in black "APA" tights. Wait - did Noble "buy" Bradshaw, or just hire him? If he bought him, did Noble get the butler, too? Sparks is still in the blue, officiating. The forearms, they club. Shaniqua interferes, so Noble/Bradshaw by DQ. An average match.

More "The Rundown" hype.

FOOTAGE! of the Ironman Match from last week.

BigShow, in black one-strap singlet, vs. Adbreak. Adbreak wins by default.

Charlie Haas, in maroon singlet with silver trim, (BigShow joins on commentary) vs. Eddie, in same as before, with the US Title slung over his shoulder. Okay, no Show on commentary, but he does plaster Eddie into the ringpost as he leaves. Chioda, in the blue, is the ref. Haas goes after the ribs all match. Chavo and Mike Sparks come out to check on the injured Eddie. Frogsplash to a pin. An average match - too short.

Vilnce, Sable, and the WWE Title are all in the ring again. (the real) Brock Lesnar, in black muscleshirt with horned-demonskull and black warmup pants with three white vertical stripes, is out. Cole is all indignant and Tazz muddles his words. Brock slings the belt over his shoulder and proceeds to cut a promo on Angle. So Undertaker, on his bike, in black sleeveless "Worldwide Evil" tshirt (me likey), black leather "Big Evil" pants and damnable black STOCKINGCAP ('Taker, it's only September.) Taker talks and reveals Taker vs. Brock. Steph, in black top and black leather miniskirt, confirms the match for No Mercy. No, Steph, that hair/makeup combo makes you look OLD. And Vince books Himself vs. Steph for the PPV, too. (sigh) Physicality ensues.

Overall: A nice show.

I say that Eddie can only move on when he consistently wins without "cheating". AND after he beats Chavo, who must turn on him and feud with for the US Title for a while. But THEN he will be MainEvent calibur.

Edit: Always glad to have you back, The Great Thomas.

(edited by ScreamingHeadGuy on 25.9.03 2108)

---
Fashion Reporter Extraordinare


...as is proper.
InVerse
Boudin blanc



Since: 26.8.02

Since last post: 10 hours
Last activity: 8 hours

#3 Posted on | Instant Rating: 5.76
They certainly seem to be building Eddie up as a god in the eyes of the fans. How long has it been since someone has gotten truly over with the fans all on their own, only to receive a big push from the company as a result? If Taker loses to Brock at No Mercy, I could see Eddie facing Brock at Survivor Series.

Incidentally, look at how far the WWE has come in the span of the last year. This time last year, The Rock was out making The Rundown, Brock Lesnar was the champion and he defended his title against Undertaker at No Mercy. This year, The Rock is out advertising The Rundown, Brock Lesnar is the champion and he's defending the title against Undertaker at No Mercy.

I wonder if Tajiri will ever resort to the dreaded yellow mist. That's the one that kill your opponent instantly on contact, right?
fuelinjected
Banger



Since: 12.10.02
From: Canada

Since last post: 4595 days
Last activity: 4595 days

#4 Posted on | Instant Rating: 5.15
I think Great Muta only used the Yellow Mist ONCE in the US against Sting in the 80's. If one of the Cruiserweights need time off for an injury, they need to have Tajiri spray the Yellow Mist at them and take the guy off TV for a month. Then whoever's in charge that week could issue a statement saying Tajiri would be suspended for 90 days if he ever uses the Yellow Mist again.

Smackdown is in desperate need of some new blood in the WWE Title picture. The "You Tapped Out" stuff makes Chris Benoit a perfect opponent for Lesnar. If they're not that confident in Benoit, make it at Survivor Series with a strong RAW World Title Main Event. But instead he's feuding with A-Train for no reason.

Lesnar & Guerrero makes the most sense right now. Have Eddy try to complete the Triple Crown of Smackdown by holding all three at the same time. That's one storyline. The second could be Eddy constantly outsmarting, out-conning and out cheating Vince and Lesnar.

Maybe that's where they're headed and they're feeding Big Show to Eddy Guerrero to build him up? I hope that's the plan.
InVerse
Boudin blanc



Since: 26.8.02

Since last post: 10 hours
Last activity: 8 hours

#5 Posted on | Instant Rating: 5.76
Eddie outcheating Vince would be perfect! Picture it...

The second annual Smackdown Halloween Costume Party. Vince comes dressed as Darth Vader. Midway through the show, Vince has sex with Sable but insists on leaving the mask on. Afterwards, he removes the mask only to reveal that it was actually Eddie who just banged Sable! (Meanwhile, Chavo could be distributing cream pies that have naked pictures of Sable hidden in the bottom of the pans.)

Thinking back, the Halloween party was actually a pretty good show last year. We had the debut of Cena's current gimmick, the Angle/Benoit brawl that ended with Benoit crushing a bottle over Angle's face as Angle gave him the Angle Slam and the brief Lesnar/Mysterio match that ended with Mysterio in the 6th row courtesy of Big Show.

Wait, what was my point...
darkdragoon
Bockwurst



Since: 26.8.02

Since last post: 5030 days
Last activity: 5030 days

#6 Posted on | Instant Rating: 1.00
Was it Ribs Night or something?

I guess Jamie didn't have enough cash left for Faarooq as well?

are they seriously trying to dissuade people from buying the PPV, after all, they weren't impressed by the massive draw that was vince/zack and steph/sable.
Craigerson
Cotechino



Since: 4.8.03
From: Maryland

Since last post: 4391 days
Last activity: 4389 days

#7 Posted on
Originally posted by InVerse

---

(Meanwhile, Chavo could be distributing cream pies that have naked pictures of Sable hidden in the bottom of the pans.)
Jaguar
Knackwurst



Since: 23.1.02
From: In a Blue State finally

Since last post: 501 days
Last activity: 303 days

#8 Posted on | Instant Rating: 4.83
Didn't you know?

McMahons DRAW!!!

Okay well, I may go to the bar and watch this one. But I haven't gone to the bar since.... well.... I'm pretty sure I watched a PPV since Wrestlemania. Pretty sure. Anyway, all this Eddy love has got me excited about Smackdown, and I think Angle/Cena, Brock/UT could be good. And hell, MAYBE, just maybe, they'll get some actually wrestlers to wrestle for Vince and Steph. To, you know, push the wrestlers...

-Jag

Man, now I have to go back and figure out what was the last PPV I watched... I think I saw Goldberg/Rock...


---
Spaceman Spiff
Knackwurst



Since: 2.1.02
From: Philly Suburbs

Since last post: 89 days
Last activity: 6 hours

#9 Posted on | Instant Rating: 4.05
What's the deal w/ Bradshaw? The only other person made to look stronger than Bradshaw on SD is the Undertaker. They should be using Bradshaw to put over other people. Use that match to make Knoble look good, or make the Bashams look good. Instead, Bradshaw squashes everyone, and only Bradshaw & Shaniqua come out of that match looking good.

Otherwise, good show, but not great.


---
billnopus
Haggis



Since: 3.1.02
From: From the Dark Side

Since last post: 2520 days
Last activity: 1834 days

#10 Posted on | Instant Rating: 0.00
[wishful thinking]
Benoit is feuding with A-Train to show that he can successfully take on a "monster". That puts the "Monster Killer" label on for the fans with short attention spans which leads into the Benoit-Lesnar program
[/wishful thinking]




---

2002 rspw Quote of the Year: JR--"Lita's no Cheater"
talena696
Tocino



Since: 27.4.03
From: Houston, Texas

Since last post: 4458 days
Last activity: 4062 days

#11 Posted on | Instant Rating: 5.72
I saw the second ref hand Tajiri the mist capsule. Not too obvious, but if you watch closely enough a few times... HE DID!!

THE SPOT: Tajiri kicks 1st ref's head off. Now do the action sequence, with the 619 and back kick to Rey spot. New ref comes out with his left hand closed. Tajiri covers and ref counts TWO!!
NOW WATCH THIS PART....As ref tells Tajiri it was two count, he hands him the mist capsule!! Ref's left hand is now also open.
Tajiri takes and it and chews it up. Then a few seconds later....VIOLA!! Mist blinds Rey, and we have a new champion.

Secrets of the how wrestlers get the second mist capsule is starting to come into focus...
Ref hands it to them at the right spot. Also explains the reason for the second ref.



(edited by talena696 on 26.9.03 0818)

---

sic gorgiamos alas subjectatos nunc


thatdude21601
Pickled pork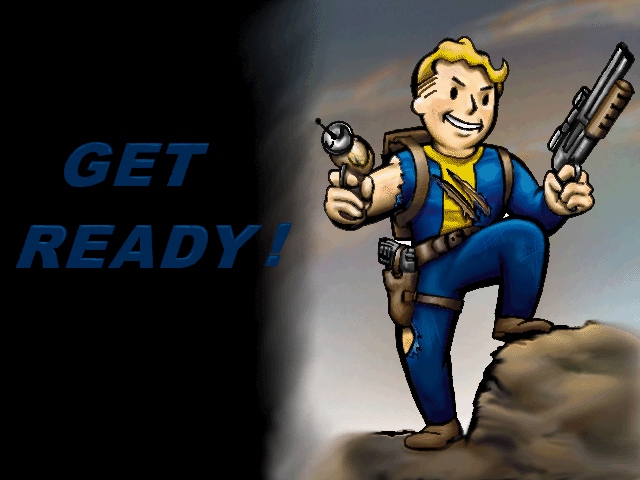 Since: 22.9.03
From: Easton, md

Since last post: 5190 days
Last activity: 5190 days

#12 Posted on | Instant Rating: 1.17
I like how tajiri was really blatent about chewing it up and swishing.


---

"dubya never talks while cheney is drinking water...check that shit out"

Evil Antler God
Potato korv



Since: 10.1.02

Since last post: 4273 days
Last activity: 2399 days

#13 Posted on | Instant Rating: 4.83
Never ceases to amaze me how much I still mark out for Undertaker.....couldn't even really tell you why, I just do

Jesus, Shaniqua sounded JUST like Jazz with her random screeching. And Eddie struggling to get up and cheat in spite of his beating just ruled :)


---
Anybody can kick people's asses. But it takes a true monster to kick people's asses AND breastfeed at the same time
- Excalibur05
Spiraling_Shape
Bierwurst



Since: 2.1.02
From: PA

Since last post: 1 day
Last activity: 17 hours

#14 Posted on
FYI - some of the Cena/Angle stuff got cut down for TV (I guess to fit in that long Iron Match match recap, which wasn`t shown to the live crowd). Cena had a few more lines insulting Angle`s manhood, it just wasn`t that 2-line bit before Angle attacked him. And then backstage, I know Kurt gave a smirk and went out the door after Cena beat him down in the hallway, but that was cut too.


---

"I'm the best poetic genius since Leapin' Lanny Poffo."
emma
Cherries > Peaches



Since: 1.8.02
From: Phoenix-ish

Since last post: 52 days
Last activity: 6 days

#15 Posted on | Instant Rating: 8.24
I figured I just wasn't into it last night. But really, there wasn't a lot of content to reel me in. There were 4 whole matches. (Same as last week, but last week one match was an hour long!) I love Rey, & his match with Tajiri was good. I love Eddie, & both of his matches were good. I enjoy the Bashams & Shaniqua, & even though it felt kinda thrown together, that was fine. Most of the rest of the show ... eh, talking heads.

I suppose we should know that we're in for a content-lite show when, after an opening talking segment, we have a backstage talking segment telling us that we'll have a reprise of the first talking segment later on. (And, as always, Sable's contribution throughout was invaluable.)


Originally posted by ScreamingHeadGuy

---

[...] so Cena, in green "Atlanta" (#44 - what the heck team in Atlanta wears GREEN?) comes out.

---
Google is our friend -- how about Pete Maravich (onlinesports.com) from the early 70's?

A-Train taunts the crowd well. But then, simply squashes a staffer & Benoit. Big Show gets an entrance, sits with the commentators (which could have been fun), but then simply squashes Eddie.

Charlie topless for his promo -- mmmmm, pleasant. (But we need to talk about you going to Lance Storm's barber. Too short!)

"Oh, check it out -- next week, SmackDown, Milwaukee. Great catering there." "What do the cruiserweights care about the catering for?" "Oh, that's right, I forgot -- cruiserweights don't like food. My bad."

Observe the subtlety of Shaniqua's shoes! If she's mostly just going to manage, she wears the boots with the heels. (Which make her taller than the boys.) If she's gonna kick some ass, she wears her wrestling boots.

Vince vs. Steph at the next PPV? Oh, joy. Perhaps that'll morph into something remotely resembling useful. We can hope!! Hey, if it's an "I Quit" match, does that mean Vince will quit if Steph wins?

Undertaker gives good promo. No doubt about it. He was the only really interesting thing in the entire last segment.

An hour of show content in a 2 hour box. What a shame.
Net Hack Slasher
Banger



Since: 6.1.02
From: Outer reaches of your mind

Since last post: 4923 days
Last activity: 3343 days

#16 Posted on | Instant Rating: 7.08
For some reason I never really got into the show at all.

-Vince/Angle/Cena interview- Yay Vince and Sable are the first two out. Vince is going to do a presentation to Brock but Kurt comes out and want's a piece of Brock tonight because an hour last week just wasn't enough. But out come Missy Cena who rhymes Whiner with Vagina, okay whatever if Missy Elliott can get a MTV Video for lame rap's why not Cena. Angle knocks Cena out of the ring and chases him to the back. A mild scuffle backstage. Cena takes off in his car, Angle tells Vince's limo driver to chase Cena.

-Los Guerreros vs. Hardy/Moore- I couldn't get into this match at all, sure it was nice 5-minute match but after Hardy & Moore got so squashed by the APA a week ago. I couldn't buy nor care then having a title shot.

-A-train/Benoit confrontation- LoL at Tazz for selling Albert's train music like it's legit after Cole goes on saying; "Smackdown is out of control". It's sad to say but Benoit is in the lamest feud on SD IMO.

-Tajiri vs. Mysterio- Match of the night, the only segnent that really stood out for me. I don't think I've seen Tajiri getting hit when setting up the mist, LoL Tajiri looked like he was going to hurl LoL. Even match that went 15 minutes Tajiri hits the red mist! Or like Tajiri calls in on Confidential the tuberculosis mist kick to the back of Mysterio's head for the pin fall and the title... The mist is easily my favourite cheating move, I still mark out for it Mist > chair, lowblow, beltshot, brass knucks, sledgehammer etc.

-Basham Brothers vs. Bradshaw/Noble- I thought the match was okay, I've never seen Bradshaw look this good (first Lita now Bradshaw, what's come over me LoL). Shaniqua continues to dominate and kick ass. But who's going to step up to her?

-Eddie vs. Haas- Good match was well. Nice spinaway by Eddie to get out of the haas of pain. A 7 minute match which was okay. Don't understand why such a thinking man's wrestler like Haas brings in the belt in a title match when he was in control? That kind of took away from the match.

-Vince/Brock/Undertaker- Vince wants Brock to make a speech (oh no). Whenever Brock opens his mouth his intimidation level drops by half. I actually laughed at his geekiness when he taunted Stephanie. Say what you will about Undertaker but he's the only light in this segment. He brings the serious no nonsense badass to this. I'm rooting for Undertaker on this one... Oh boy, Vince and Steph rolling around on a mat. ONLY on Pay Per view!!!!

other stuff - Vince and Sable making out "Yes that's what I need to see!"... Good promo by Haas saying he's going to get revenge for Sheldon... A very long recap of the iron man match, more dragging.

-Sign of the night: "Eddie Stole My Good Sign"
-Line of the night: Cole: "WWE Smackdown is the #1 rated show on UPN". -- Isn't' that like being the favourite child to your parents when you have no siblings
-3Stars of the Night- 1)Tajiri. 2)Mysterio. 3)Eddie.

This was one of those weeks I found Raw to be a lot more entertaining. Raw had a nice mix of fun and wrestling... Majority of SD this week left me a little lukewarm. The only thing that really grabbed my attention was the Cruiserweight title match but the rest of the show kinda dragged along with matches that didn't really make sense (tag title), and interviews to start and finish the show.



---

Me fail English? That's unpossible
Toast Jr
Kishke



Since: 30.1.03
From: Stafford Springs, CT

Since last post: 8 days
Last activity: 8 hours

#17 Posted on | Instant Rating: 6.00
This Smackdown made me realize that the Bashams should break up. They are both pretty decent wrestlers, but they just don't work right together. I don't buy them as a team, let alone brothers, they just seem like two guys that got stuck together because they look similar. It also doesn't help that despite the fact that they have an S&M gimmick they are only slightly less boring than Orlando Jordan. Of course, that might have to do withthe fatc that they NEVER SAY A DAMN WORD! Let them cut a promo or something, sheesh! The only time I have ever heard them speak is when they announced a rewind clip on Confindential. Anyone heard them speak during a show? Did I miss it?

Also, I loved Tajiri using his back-up red mist, especially after last week's Confidential. it caused me to shout out "Tuberculosis!" whcih isn't something I get the chance to do often.