The Great Thomas
Sujuk



Since: 17.6.02
From: Miami, Florida

Since last post: 4686 days
Last activity: 4686 days

#1 Posted on
Who will be the #1 Contender at Backlash? It's time for The Great Thomas SmackDown! Report!

Mysterio/Tajiri vs. A-Train/Big Show: SQUAAAASH MAAAATCH! Afterwards, Tajiri blasts A-Train with the Fuego Verde, and Rey-Rey knocks Big Show off his feet with the 619. Big Show is visibly pissed.

Big Show et A-Train: Big Show tells A-Train he wants revenge, and he's going to Stephie's office to request a match with Mysterio at Backlash.

WWE Champion Brock Lesnar: Michael Cole is in the ring to interview Brock. Look! PYRO! We see Brock's botched Shooting Star Press from WrestleMania. Brock teases an F-5 to Cole. John Cena comes out, and tells Brock that he's bigger than him. Here comes Benoit! He tells Cena to respect the title. Brock and Cena shake hands, but when Brock and Benoit shake hands, Cena does a cheapshot on Benoit and runs away.

Mr. America: He's coming.

Guerrero the Elder vs. Noble: Team Angle comes out and taunt Eddie, leaving him vunerable to Noble's attack from behind. Eddie wins via Frog Splash. Afterwards, Los Guerreros taunt Team Angle, who run down to the ring, but get beaten up, and thrown out of the ring.

Grenier et Dupree: Sacre bleu!

Nunzio et Jones: Jones tries to choke a confession out of Nunzio. The FBI try to save him but Jones beats up everyone, then runs off.

Torrie et Sable: Sable has trouble with her zipper, and... OMIGOD SABLE IS FUCKING HOT!!! Yes, I'll admit it. I think Sable is still hot.

Piper's Pit: He brings up the Snuka incident. Then he brings out Sean o'Haire, and says he's Piper's new bodyguard. o'Haire says that Piper is probably more evil than himself. Out comes JIMMY SNUKA! He says he has a problem with Piper. They brawl, but o'Haire kicks Snuka. Rikishi tries to make the save, but o'Haire clobbers him too! Piper and o'Haire run away, but Rikishi and Snuka dare them to "get a piece of the Keesh"!

Torrie vs. Nidia: Sable is the Guest Referee. Sable hits a SLIDING DROPKICK on Noble! Torrie wins. Torrie always wins. Did I mention that Sable is hot?

Hardy V.1 vs. Kendrick: Matt's favorite sushi is freshwater eel. I prefer shrimp myself. I really like Spanky's music. High spots galore! Hardy wins via Twist of Fate.

Bradshaw and Simmons: They visit the wounded soldiers in Washington. It's good to see them together again.

Jones vs. Nunzio: The FBI ambush Jones, and then nearly break his fucking leg. PFFFFT!

Finals: Cena vs. Benoit: Wrestling galore! Benoit dives through the ropes to take out Cena... let's go to commercial break!

UPN News at 10: You too, can look like Triple H!

Finals: Cena vs. Benoit: Cena works on Benoit's neck. At least SMACKDOWN! is pushing new talent. Benoit misses the SWANDIVE HEADBUTT! Cena pins Benoit... 1...2...3! It's Cena vs. Brock at Backlash for the WWE Title! Word Life!

That's all for this week. Until then, Good Night, take care of yourselves, and we'll see what happens next week... when Rikishi goes up against Roddy Piper!

...did I mention Sable is hot?


---
Please Support The Neo-Geo Pocket Color!
Promote this thread!
The Sham
Kolbasz



Since: 20.1.02
From: Hamden, CT

Since last post: 3035 days
Last activity: 2387 days

#2 Posted on
Someone needs to tell Sable that Smackdown refs wear the blue shirts with thin black stripes (sorry if I'm stepping on the Fashion Report).

Line of the night- Tazz (after Torrie goes for the monkey flip): "That's one sexy monkey!"


---

"Cram it with walnuts, ugly!"- Mr. Homer Simpson

"Nothing says 'bad ass' like beating up Randy Orton."- Matt Hocking, RAW SATIRE- January 21, 2003
ScreamingHeadGuy
Frankfurter



Since: 1.2.02
From: Appleton, WI

Since last post: 2059 days
Last activity: 2059 days

#3 Posted on
Edge - injured. Torrie - ew! Rocky - on Raw.

...and a Fashion Report, too.

A nice video package of the tournament so far.

Rey, in tan/white mask and "619" trunks and Tajire, in black trunks with white dragons, vs. Albert, in black undies with designs, and BigShow, in black one-strap singlet. The Torrie Connection: she used to date Tajiri. A classic "small and (relatively) cute vs. big and ugly" confrontation. And a nice match, to boot.

Brokcy, in black "f5" tshirt and warmup pants, wearing the belt, talks to Cole, in a khaki-colored suit and shirt (no tie). Cena, in old-schoo Denver Nuggets shirt and cap, talks smack. Benoit, in black "Toothless Aggression" tshirt and trunks, talks about respect. The Torrie Connection: she and John Cena were at last year's Halloween party.

Eddie, in black tights with purple/gold, with Chavo, vs. Noble, in cutoffs, with Nidia. The Torrie Connection: the whole Playboy thing between Noble/Nidia, and Torrie. Team Angle, in red warmups and "Team Angle" tshirts, wearing the belts, watch. Okay match. Eddie and Chavo, postmatch, make insinuations about Team Angle's sexual orientation. I smell payback.

Frenchies suck.

Tazz, in black pinstriped suit and orange hanky, and Cole talk. Meanwhile, Skeletor (Nathan Jones) assaults three ethnic men. Meanwhile, Torrie (who gets her OWN locker room) and Sable play with her zipper. I wonder if Torrie knows Test wanks with her in mind.

Piper, in kilt, black leather jacket, and "FRATS!" tshirt, takes-over the WW symbol with his own crest. Man, they never get tired of that Snuka footage. Sean, in black with purple crotch and red butt, is Piper's evil protege. Snuka, in screen-print shirt and tiger-striped headband (with NO eyebrows) looks intense. Piper - "I agree with whatever the morons are saying." Rikishi, in black, wants himself a match (or a piece of ass, if we take him literally). The Torrie connection: I'm pretty sure Sean had something to do with her backstory.

Torrie, in red top and black barely-there bottoms, with bunnies, vs. Nidia, in flower-print top and Daisy Dukes. The Torrie Connection: um, it's Torrie! Great, now Sable, in ref-striped top and tight black bottoms, is the guest "referee", I guess. Poor match - I feel bad for Nidia. Stop pushing Torrie down our throats (although us pushing down Torrie's throat...).

Mattitude, in black "V1" tshirt and red funnypants with black pockets, dragging the Cruiserweight title, with Shannon, vs. Kendrick, in black/green fullcuts and boots. Good match. The Torrie Connection: none - wow!

Nunzio, in green undies and red boots/kneepads, vs. Skeletor, in black, red-striped undies. The Torrie Connection (in two degrees): Nunzio is Noble's cousin and Torrie first introduced her late father to Chuck Pulambo and Billy Gunn. Yay - Jones is gone. We salute you, FBI. Um, no match.

Mr. America? I somehow imagine he'll HAVE to be a heel. I mean, no-one can buy the "he's everything we stand for" bit for long.

Cena, in old Nuggets jersey and jean shorts, vs. Benoit. Nice match, despite the quiet crowd.

Overall: A good show. No McMahons this week. No over-long segments. The Torrie and Jones segments were my only downers, but they weren't really all that bad, either.


---
Fashion Reporter Extraordinare

Wisdom is learning from one's mistakes.
Greater wisdom is learning from the mistakes of others.
Mr Heel II
Lap cheong



Since: 25.2.02

Since last post: 81 days
Last activity: 17 days

#4 Posted on
Rikishi vs. Piper. I am SO looking forward to seeing Piper in wrestling trunks. Uh huh.

From a distance, didn't the Nuggets logos on Cena's shirt and hat look more like the Grocery Outlet logo?

I thought it was nice to have a champion come out and do a promo where he was just really happy to BE champion.

While I'm happy with any injury angle that gets Nathan Jones off my TV, they could have picked a different camera angle than the replay that clearly showed the upper steps crashing against the lower steps while the leg was comfortably protected in between.

Okay Kurt, so your neck is hurt. If you can still talk, PLEASE come back and never let Team Angle have a microphone again.

Wife's comment on Sable: "She could SO be Julie Newmar's Catwoman".

Hey! Maybe Mr. America will be the return of the Warrior as a right-wing extremist! I bet at a minimum it's a Vince-tailored parody of the right-wing extremist Warrior. The Warrior version of Gillberg. That would rule. (EDIT - Just read "Meltzer" spoiler on Mr. America. Like my idea better.)

The Hardy/Kendrick and Cena/Benoit matches saved the show for me. Bleah.


(edited by Mr Heel II on 17.4.03 2248)
---

some things are classic. some things are just old.
Evil Antler God
Potato korv



Since: 10.1.02

Since last post: 4249 days
Last activity: 2375 days

#5 Posted on
I thought Sable was looking okay as well. Kill me.




---
Anybody can kick people's asses. But it takes a true monster to kick people's asses AND breastfeed at the same time
- Excalibur05
Underwater
Boerewors



Since: 5.10.02
From: Battle Creek, Michigan

Since last post: 4588 days
Last activity: 4237 days

#6 Posted on
Theres something really creepy about Sable's face. The face lift makes her look kinda...unhuman, like Joan Rivers does. She is in really good shape though, so I guess if you can ignore her face she'd be hot. Although catsuits are SOOOOO 1998.

Have they already given up on Nathan Jones or do they just have nothing for him to do without Undertaker around? On another note, I just realized that Sean O'Haire is everything they wanted Nathan to be: The agile big guy who looks completely psychotic. Not that I'm complaining about who O'Haire is affiliated with now, because Piper could easily get O'Haire over if they do it right.

Matt Hardy and Brian Kendrick need to wrestle for 15 minutes. Soon. They are both so fun to watch right now. It's a damn shame Hardy is getting booked as a cruiserweight, because he is getting closer and closer to becoming the next potential breakout star.



---
In case of nuclear radiation, stand directly behind your door, but do not open the door, even if the radiation knocks.
Jackson
Sujuk



Since: 4.1.02

Since last post: 3300 days
Last activity: 2825 days

#7 Posted on | Instant Rating: 2.10
Hate to sound mean but how in the hell can you not know who Mr. America is? Is anyone even paying attention anymore? Not that I blame you.

I hope they make it so obvious that it's funny. He should just come out to "Real American" wearing The Patriot's old mask and Lugar's trunks, hit all the poses and have Tazz totally sell the whole "Who is this Mr. America guy anyway?".


---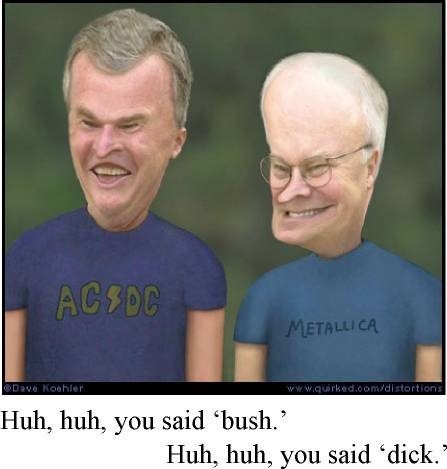 fuelinjected
Banger



Since: 12.10.02
From: Canada

Since last post: 4572 days
Last activity: 4572 days

#8 Posted on
I eagerly anticipated Cole still having no idea who Mr. America is when he starts throwing punches.


The Great Thomas
Sujuk



Since: 17.6.02
From: Miami, Florida

Since last post: 4686 days
Last activity: 4686 days

#9 Posted on
Now I really wish it WAS Luger.


---
Please Support The Neo-Geo Pocket Color!
SchippeWreck
Banger



Since: 26.3.03
From: Glendale, CA

Since last post: 366 days
Last activity: 52 days

#10 Posted on
Originally posted by ScreamingHeadGuy

---

Rey, in tan/white mask and "619" trunks

---

I don't know if you keep track of this in your fashion reports, but I believe this is the only outfit Rey has re-used more than once on TV. I was beginning to think he's got REALLY huge closets.


---

Much thanks to GrubbyLongJohns for designing my sig banner!
CruelAngel777
Sujuk



Since: 7.4.02

Since last post: 657 days
Last activity: 640 days

#11 Posted on | Instant Rating: 2.70
Originally posted by The Great Thomas

---

.....did I mention Sable is hot?

---


Eww, Gross. That to me is like falling in love with a Barbie doll, with a semi-melted face.

On a side note......MEAT BUN!!!!
dwaters
Bierwurst



Since: 16.10.02
From: Connecticut

Since last post: 26 days
Last activity: 1 day

#12 Posted on
Hey, I thought Sable looked pretty good, too. I'm actually pleasantly surprised with her work so far. Just keep her away from the mic and let her actions do most of the talking.
Is Torrie going to fight Nidia every week? I can't even think of any other women of the roster, besides Dawn Marie.

As much as people don't like Nathan Jones, you gotta admit he's got the look and physique. It's almost like Stone Cold's face morphed onto Goldberg's body with Outback Jack's voice. Putting him up against tiny Nunzio makes him look that much bigger.

The french guys will only work if they bring out Frenchy Martin as their manager. Complete with beret, monacle, and "USA is Not OK" sign. Let's go crazy and bring in Jim Duggan to feud with them.

I forgot how great Tajiri was. Where has this guy been for the past two years? Use him!!

Michael Cole drinking game: Every time he asks "What is the relationship between....."

Let me finish by saying that John Cena is the freshest most exciting performer that Smackdown! has. I haven't been this excited about a character since The Rock started running the Nation. I like his music, his delivery, his clothes, (people will tune in just to see what old-school sports logo he'll wear next). I think with the whole 8 Mile/Eminem/rap battle thing being popular that they're onto something. It reminds me of Leaping Lanny Poffo reading a poem about his opponent before the match. (Except Cena doesn't throw frisbees to the crowd.)
Cena has a "What's he gonna do next?" quality that is sorely needed. This is why Raw is so stale-the same people doing the same things........



tomvejada
Andouille



Since: 2.1.02

Since last post: 5384 days
Last activity: 5384 days

#13 Posted on
Count me in to the camp that thinks Sable was hot last night. She's no Stacey, but she's no Debra, either.

I wonder if Lesnar's going to kiss babies next week. Cena saved that interview. I wonder if Benoit's going to turn heel now. Interview would've been better if Angle was there.

Match of the night was Cena/Benoit, which was very good.

Overall, another alright Smackdown.

(edited by tomvejada on 18.4.03 0508)

---

"I just got pinned by a friggin twelve-year-old."

Kurt Angle

ScreamingHeadGuy
Frankfurter



Since: 1.2.02
From: Appleton, WI

Since last post: 2059 days
Last activity: 2059 days

#14 Posted on
Originally posted by SchippeWreck

---




Originally posted by ScreamingHeadGuy

---

Rey, in tan/white mask and "619" trunks

---


I don't know if you keep track of this in your fashion reports, but I believe this is the only outfit Rey has re-used more than once on TV. I was beginning to think he's got REALLY huge closets.

---


I suppose a person could go back to the old threads and do that. But I don't bother making a point of it. Although I could have a contest between BigShow's use of one-strap vs. two-strap singlet.

I noticed that the outfit looked familiar, too. But I thought bringing it up would be, um, too cattish if me.


---
Fashion Reporter Extraordinare

Wisdom is learning from one's mistakes.
Greater wisdom is learning from the mistakes of others.


I am somewhat disturbed when someone who registered a month ago has more posts than me.
I am less disturbed when I relize it means I actually have more of a life than some people.
Toast Jr
Kishke



Since: 30.1.03
From: Stafford Springs, CT

Since last post: 17 days
Last activity: 13 hours

#15 Posted on
While we are talking about outfits, did anyone notice Cena's boots? The are made to look like the old school striped Adidas sneakers- pretty slick if you ask me.
dwaters
Bierwurst



Since: 16.10.02
From: Connecticut

Since last post: 26 days
Last activity: 1 day

#16 Posted on
Does anyone get what Piper is talking about? people on the internet and coming out of the closet? Sometimes I think the only one who knows what he's talking about is him. And "Frats"? Why wear a shirt that nobody can figure out? I guess it's to the memory of dead wrestlers, but I'm not sure. Why can't he just wear a shirt with, um...how 'bout his own name like every other wrestler out there?

I marked out when Snuka's music hit, I must admit, though he looked very old.

Why is it that the show improves when there are no McMahons?

###Just read Scott Keith's review. Why is it that the more I like a show, the more he hates it? Talk about bitter, jaded, tough critic. What does it take to please him? I think Smackdown is doing the best they can with the people they have.

(edited by dwaters on 18.4.03 0604)
Tenken347
Knackwurst



Since: 27.2.03
From: Parts Unknown

Since last post: 6 days
Last activity: 1 day

#17 Posted on
I have officially decided that Torrie is the Harlem Globetrotters and Nidia is the Washington Generals.


sergeial
Boerewors



Since: 27.2.02
From: Minneapolis

Since last post: 4347 days
Last activity: 4264 days

#18 Posted on
Brief points on a few topics.

Piper: Man, this rules! "I don't need food, I don't need water, I don't need air. I'm self-contained." I don't know what the hell that means, but it sounds cool as all hell.

Actually, I'm guessing that it was intended as a bizarre metaphor for his haughty disregard of the boos of the fans in the arena, and barbs of the fans on the internet.

Thank god he finally got a decent haircut. He looks a million times better. Now if only someone could convince him that, no, the stubble is NOT a great way to hide his wrinkles.

Being a corner-man for an up-and-comer is the perfect role for Piper right now. Save the nostalgia feud with Hogan for WM XX.

I really wish O'Haire had come out in his suit. Or a kilt.

Snuka: When I heard that rumbling voice say "Superfly" I marked out and started yelling "Snuka! They got Snuka! It's Snuka!" as my wife tried to get me to lower my voice a little. Man, that was cool. What's with the bug-eyes, though?

Big Show: That was some really horrible acting. Usually he's a lot more subtle than that, what the hell? Maybe someone is giving him some bad advice about how to get over big as a heel.

Mr. America: Damn it, Jackson, I didn't really want to know. Oh, well, sounds cool to me. I'm glad they're not repackaging an Olympic American hero.

Brock: I agree with Mr. Heel II. I love happy Brock, and was annoyed by intense Brock. I've seen local interviews with Brock and he's a shy, respectful, North Dakota farm boy. He's not much of an actor, so he should hew pretty close to his real self in creating his character.

Cena: I've been more and more impressed with him over the last couple of months, but never more than last night. And regarding Dean's issues with the crossface, only RVD can break the crossface, he's RVD. Cena escaped because it was not fully locked in. I have never seen a match that was so intensely technical, yet had so much heat from the crowd. I marked out for the plancha, I marked out for the crisp knife-edge chops, and I marked out like crazy for Cena reversing the german suplex into a victory roll, and I marked out like a six-year-old for the quadruple reversal finish. (Crossface attempt to DVD attempt to sunset flip attempt to sit-out pin) I have no qualms about calling this my favorite match so far this year.

sergei

(edited by sergeial on 18.4.03 0957)

---

"A true champion knows how to deal with adversity."-- Kurt Angle
Net Hack Slasher
Banger



Since: 6.1.02
From: Outer reaches of your mind

Since last post: 4900 days
Last activity: 3319 days

#19 Posted on
-Albert/BigShow vs. Tajiri/Mysterio- Don't really know why Tajiri/Rey beat the tag champs one week to lose to these guys. Kinda of a bad match.

-Brock/Cena/Benoit interview- Most of the time I'm really glad they gave Brock the ball, but then there are times like last night when he talked. Yikes, at least Cena came out to save the interview Word. Benoit comes out and after Brock speech sounded like Mr. Mic LoL. Cena cheapshot afterwards was good build.

-Eddie Guerrero vs. Noble- Decent match but it clocked in just under the 3 minute mark. Which is hard to really get anything out of it.

-Pipers Pit- Piper could make no sense and be brilliant on the mic not on just on the same day or segment but in the same MINUTE LoL. Was funny when he points to the crowd while they were chanting something and said "I agree with them, whatever these morons are saying."

-Torrie vs. Nidia- Sable looked a bit better today, maybe because they didn't spend too much time focusing on her face. I just find Sable freaky, taking a quick glimpse of her she might look decent enough, but the way she moves and walks, it's just something off. I still can't believe she threw a sliding dropkick I convinced it was a stunt Sable doing that move... TorrieBerg wins, she always wins. No matter what the circumstances, and in the meantime performing the scariest backdrop in recent memory. Was given 2 minutes which seemed more then enough for Torrie.

-Matt Hardy vs. Kendrick - Matt beat Kendrick in 3 minutes. For while they were in there it was fun as hell but 3 minutes! Come on give us a 5 mark atleast.

-Nathan vs. Nunzio- Injury angle beatdown happens. I wonder if this is a ticket to the minors again for Mr. Jones. From WrestleMania Safeco Field to Louisville Davis Arena.

-Cena vs. Benoit- Not the "Career making" match I expected or wanted. But easily match of the night (not like there's much competition). It was a pretty good 14 minute match with a nice build... But I agree with DeanR, Cena selling of the crossface was awful and total minor league. Benoit looked more in pain PERFORMING the move then Cena was in it. It looked even worse that the camera was focused tight on his face the entire time. (edit in: I just got it maybe he had a Prototype flashback and thought he was a no selling cyborg or is that cyberg) Oh well I'll end with a positive the ending sequence was cool.

-other stuff- Torrie has turned more women lesbian by 6am then most do all day, or something like that. I guess Kidman and Marc Mero could join the Lou Diamond Phillips for a beer and say "It's not our fault, right??!"... French guys seem even more evil this week. But they keep saying "don't be afraid" so I trust them.


Line of the night: Piper "Whatever the morons are saying, I agree"

Not a great show, not bad either. Nothing was too awful but little stood out, the crowd seemed silent all night(even though Cole begs to differ) even with the ability to add canned heat.

(edited by Net Hack Slasher on 18.4.03 2136)

---

cause there's limits to our liberties.
'Least I hope and pray that there are,
cause those liberal freaks go too far.

I'll crush all opposition to me
And I'll make Ted Kennedy pay
If he fights back, I'll say that he's gay