The Great Thomas
Sujuk



Since: 17.6.02
From: Miami, Florida

Since last post: 4714 days
Last activity: 4714 days

#1 Posted on
The shit is going down in Baghdad, but here, the only thing going down is The Great Thomas SmackDown! Report!

Haas vs. Rhyno: Wow! A Strong Bad sign! Haas works on Rhyno's leg. Rhyno wins via DQ. Afterwards, Team angle tries to do a beatdown, but Benoit makes the save.

20 Years in The Making: Some Guy (I forgot his name) gives a commentary on the history of Hogan and McMahon.

Stephie et Spanky: She calls Spanky a "liability." If he can beat Boy Band Man, he gets a contract.

John Cena: Thug-o-nomics galore! Please don't tell me he'll be rapping against Fred Durst!

Los Guerreros: They rob a couple of golf players blind.

Showdown in Little Tokyo: Starring Brandon Lee and Dolph Lundgren!

Los Guerreros/Rikishi vs. F.B.I.: Ladies and Gentlemen, introducing Michael "The Gangtsta" Cole! Eddie wins via Frog Splash

20 Years in The Making: Bobby Heenan tries his best to give commentary on the history of Hogan and McMahon, but I couldn't understand what he said.

Mysterio vs. Noble: Killer clothesline by Nidia. TOP ROPE PESCADO to Nidia! Mysterio wins via West Coast Pop.

The Brothers Angle: Kurt supports his brother, currently on crutches. Well, I guess this shoots down my "4-Man Team Angle" theory. Poop.

The Brothers Angle (cont.): Kurt rips on Lesnar, then calls him out for an apology. However, Stephie comes out and says if Kurt tries to DQ himself at WrestleMania, he forfeits the title. Out comes Brock, and Kurt gives him a beatdown, and an ANGLE SLAM ON A STEEL CHAIR! Go Kurt!

Undertaker vs. E. Rection: Hmph. Today, I was wondering what happened to E. Rection. Speak of the devil, here he is! Basically two big fat hosses giving each other power moves. Taker wins via THE TOMBSTONE!

Flex-Ems & WWE Unlimited: Pretty sweet, but I like the "Finishing Moves" series better.

Boy Band Man vs. Spanky: Buy the Hardy Boyz' new book! Buy it! BUY IT! Then, tell me if it was any good. NASTY LOOKING STARIRSHOT by Matt. Rey-Rey comes out and takes care of Matt. Spanky wins via the Shiranui. Spanky gotz himself a job!

Bally Total Fitness: What does Justin Timberblake have to do with working out at a gym?! Will someone tell me?!

UPN Update: Top Iraq soldiers are surrendering left and right, and Saddam sets his oil fields on fire.

Wrestlemania Moment: Mr. T wins over Roddy Piper in the worst boxing match I've ever seen.

Stacker 2: Now, why does Big Show waste his immense talent on these NASCAR drivers?

Benoit vs. Benjamin: Rhyno delivers the GORE to Haas to prevent him interfering. Benoit wins via the Crossface. Good match, albeit a short one.

20 Years in The Making: Jesse "The Body" Ventura gives his commentary on the history of Hogan and McMahon.

The Contract Signing: MEEEAAAN GEEEEEENE is in the ring! Hogan comes out and cuts an old-school promo with Mean Gene. We cut to Vince, and he...is...WALKING! No, wait! He hits Hogan from behind multiple times with a steel chair, then he signs the contract... and STABS HOGAN WITH THE PEN! And... we're out.

That's all for this week. Until then, Good Night, take care of yourselves, and hope this war ends quickly!


---

Now Playing: Megaman Battle Network


Promote this thread!
ScreamingHeadGuy
Frankfurter



Since: 1.2.02
From: Appleton, WI

Since last post: 2087 days
Last activity: 2087 days

#2 Posted on
When it's a USA-themed opening, what do the Canadians get?

...and a Fashion Report, too.

Charlie, in red "Team Angle" warmup and blue singlet, wearing the belt, with Shelton, vs. Rhyno, in black "R" singlet, with Ben-wa. Nice match. It's all about the little things.

Kendrick, in a blue Hawaiian shirt, gets scolded by Steph, in a grey skirt and black top (her hair's pulled back in a ponytail, with some bang action). Book a match.

Tazz, in grey blazer with black shirt (no tie this week) and his orange hanky, and Cole, in white polo shirt, talk. Cena, in Golden State Warriors gear, raps out his diabolical plan. Eddie and Chavo hit the green (ooo, the sound effects) and hilarity ensues.

Eddie, in green trunks, Chavo, in red trunks, and Rikishi, in black manskirt with red star/white dragon (and the thong beneath) vs. the FBI, in black undies, boots, and pads. A nice match, but Eddie wasn't the legal man.

Rey, in gold mask and trunks, with gold chain and tshirt around his waist, vs. Noble (with crappy new music), in black cutoffs with Nidia. Nice match.

The brothers Angle, in blue "Team Angle" warmups. Kurt wears the gold medals and the WWE Title belt, and Eric has the crutches (in case you couldn't tell). Steph's out (oh, she's in highheels) to add stipulations. Brocky, in warmup pants, bounces and gets beat up.

Taker, in a red "Big Evil" tshirt and black leather pants, vs. Hugh, in black singlet with red splats. NOt bad. They pulled-out the Tombstone for Hugh? What gives with that?

Shannon, in "V1" tshirt and purple funny pants, vs. Kendrick, in green/black undies and boots. A nice match. Play...Rey's music? (Well, yeah, I guess they wouldn't have anything for Kendrick now, would they?)

Ben-wa, in black "Toothless Aggression" tshirt (with a wolverine head on the back) and blue trunks, with Rhyno, vs. Shelton, in red "Team Angle" warmup and red/blue singlet, wearing the belt, with Charlie. What - he rolled-out of the crossface? Okay match - short.

Mean Gene, in a black suit and white shirt (with tie), with the contract, hypes. HOgan, in red/yellow boa, "What Cha Gonna Do?" tshirt, shades, bandana, and black jeans, air-guitars out. Man, it's been so long since I've seen a Gene/Hogan chat. Vince, in black suit with blue shirt (no tie) uses the evil powers of Footage to transcend time and space to use a chair. Nice way to work the blade job.

Overall: A solid show with good build-up for Wrestlemania (even though we saw nothing of Albert/BigShow and the Guerreros were nowhere near Team Angle). Fashion Fan award goes to those black-clad fellas front-row left just 'cuz they were so happy looking.

Edit: Dude, you saw the Strong Bad sign, too? I thought I was halucinating there.

(edited by ScreamingHeadGuy on 20.3.03 2118)

---
Fashion Reporter Extraordinare

Do you know where your Chainmail, +1 vs. Cruiserweights is?
The Great Thomas
Sujuk



Since: 17.6.02
From: Miami, Florida

Since last post: 4714 days
Last activity: 4714 days

#3 Posted on
Originally posted by ScreamingHeadGuy

---

Shannon, in "V1" tshirt and purple funny pants, vs. Kendrick, in green/black undies and boots. A nice match. Play...Rey's music? (Well, yeah, I guess they wouldn't have anything for Kendrick now, would they?)

---
If they give him that horrible "Pittsburgh Penguin" music, so help me...


---

Now Playing: Megaman Battle Network


Mr Heel II
Lap cheong



Since: 25.2.02

Since last post: 110 days
Last activity: 8 days

#4 Posted on
I was happy that Smackdown aired at all. Thank goodness UPN doesn't actually have a news division. I mean, seriously. The war is playing on like 20 channels already.

Man, what a great show. Maybe I was just in the mood...maybe I'm just psyched because I'm going to Seattle...but I was totally into tonight.

That shot Kendrick took into the stairs from Hardy just RULED. Kendrick ruled in every way. He and Mysterio could tear it up against each other.

Undertaker has a huge tag match at Mania with Nathan Jones against A-Train and Big Show! So we build the feud by having Taker...beat Bill DeMott and be the only one of the four on the show?!? Okay so that's not a BAD thing...Still...

I liked the "20 Years in the Making" bits with Heenan, Ventura, and everybody. I'm still not looking forward to the actual match...

I like Cena's rap better without the Casio VL-Tone drum beat.

Angle is the king, but if you've never been to a live event, trust me...There is no more fun on this planet than chanting "You Suck" to his intro music.

Next Thursday...No Smackdown for me because I'll be driving across Nebraska on the way to Wrestlemania! Thank goodness for Sapp Bros.






---

this post brought to you by the wholesome goodness of deep fried clam strips
emma
Cherries > Peaches



Since: 1.8.02
From: Phoenix-ish

Since last post: 3 days
Last activity: 2 days

#5 Posted on
Lot of good stuff in Smackdown tonight.

I thought the opening montage with various superstars with assorted military personnel was a pretty tasteful & classy acknowledgement of the situation.

Rhyno (& Benoit) vs Charlie (& Shelton) was a very good opener. Lots of very snappy, crisp, fun stuff, & a different submission move by Charlie. I like Rhyno & Benoit together -- dare I say "chemestry"?

Stephanie scolding Brian Kendrick is like scolding a puppy. He just looks at you with that innocent face, & you can't possibly be perturbed with him.

I could have passed on Cena walking & rapping.

And I'm also not really thrilled with the Viva la Raza episodes. Wasn't there concern about the political correctness of "Eddy mows my lawn" signs? To me "Eddie mugged me on a golf course" is kinda worse. Doesn't Eddie have skinny legs for so much upper body!! I swear his forearms are bigger than his calves.

Los Guerreros vs FBI was good. (I'm glad Tazz has a tendency to call him "Stromboli" too -- I was thinking it was just me.) Y'know, Chuck hasn't been getting much love lately, but I think he does very well in tag teams, & for a big guy, does a great job of keeping pace with the quick guys.

Rey vs. Jamie Noble was wonderful quick, flippy stuff. :-) You've gotta love Tazz : "She's a tomato, she's sexy, she's tough." When he says stuff like that it actually sounds positive. Glad Nidia got to participate a bit. And that flip of Jamie on the West Coast Pop looked tres cool.

I know this is highly blasphemous, but I thought Kurt's promo was kind of boring & rambling. He wasn't really controlling the crowd, there was too much recap/exposition, "bro" was really starting to grate on me, Brock hasn't been referred to as "The Next Big Thing" for quite some time now, & he doesn't really have the technique for addressing somebody who's still backstage. Steph was fine, & I always enjoy Brock in his sweatpants. Kurt feeding Eric to Brock was correct, but then Eric got up to crotch Brock, then disappeared. I thought Brock ended up looking weaker than he should have, especially given their backstory together. This segment just didn't work too well for me.

Undertaker does seem to be enjoying his job these days -- I like that. I thought DeMott was a decent choice. Pretty big guy for a "tune-up" match, with Nathan studying the monitor backstage. So, the big question is, at WM, will Undertaker get to use the piledriver on A-Train or on Big Show ?

I'm also not thrilled about selling a reinjury of Brock's ribs. If we're not going to talk about Kurt's neck, then I'd much rather not have injury considerations at all in the big match. (Grr.)

Kendrick doesn't even get music? Awwww. (Not even "How Much is that Doggie in the Window?"?) The crowd seemed confused. :-) He really is living up to expectations (see Mild Mannered Madman's comments), isn't he? I'm liking him a lot, & think its great fun to have him paired up as allies with Rey. I'm sure CubsFan will provide me the name of that finishing move, but it was nice.

Benoit vs Shelton was good, with Benoit being particularly aggresive & dominant. [oooooh!]

I love they way they're doing the Hogan/Vince thing as totally "old school". Everything from Gene Okerlund announcing to the signing in his own blood. Just classic.

Fun show!
Sultan_of_Submission
Longanisa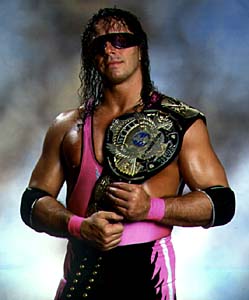 Since: 12.3.03
From: Ft. Meade, MD

Since last post: 5559 days
Last activity: 5554 days


ICQ:
#6 Posted on
Fuckign Fox News had wqar coverage on UPN here in Maryland..... no SmackDown! here....


---

"I stand in awe of the marketing machine that is the WWE." Scott Keith
DarkRenegade
Bockwurst



Since: 19.5.02
From: YOUR MOTHER!

Since last post: 4090 days
Last activity: 1851 days

#7 Posted on
Renegade,Mistress of Darkness says:


Man, is there any channel that doesn't have Iraq coverage 24-fuckin'-7 (besides Cartoon Network)?!!!!! Yeah, I had to miss Smackdown here in Minnesota too.


---

Your ego has just been *CRUSHED* Courtesy of The Renegade


MMPS Member

Visit Jyle.com...it's good for you!



Boomspeed's a bitch, so my sig is MIA
Keeper
Blutwurst
Moderator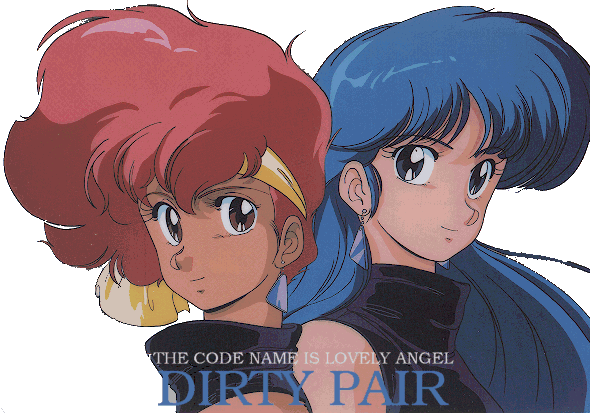 Since: 1.3.02
From: Worcester, MA

Since last post: 1166 days
Last activity: 144 days

#8 Posted on
Emma, I beleive the name of Brian's finishing move is Sliced Bread #2.

I think another name for it is Shiranui (which The Great Thomas refered to is as).




---

They are the "Lovely Angels"
Net Hack Slasher
Banger



Since: 6.1.02
From: Outer reaches of your mind

Since last post: 4928 days
Last activity: 3348 days

#9 Posted on
Just got around watching Smackdown on tape. Very good show right up their on par with a very solid Raw.

-Rhyno vs. Hass- Very nice opener. 5 minute match, seemed shorter then that. But cool effort all around.

-Rikishi/Los Guerreros v. FBI- I thought this was a WM match for sure a few weeks ago, glad it's just a SD match. Everyone gave out a decent effort, and I'm glad to see Rikishi dropping the stinkface move.

-Mysterio vs. Noble- Match of the night. Fast action and Nidia took a nasty plauncha on her! These cruiserweights actually were allowed to wrestle like cruisers. Like I said match of the night,

-Angle bros/Brock interview- Hehe Angle makes fun of inbreeding. I'm "sure" that's just a nasty Kentucky stereotype LoL... Great setup on Brock and nasty, Nasty!spot with an Angle slam on the chair. Ouch, who says Brock doesn't sell for his opponents.

-Undertaker vs. DeMott- Speaking of selling LoL. Umm well atleast it was only 3 minutes.

-Kendrick vs. Moore- Haha Tazz is on talking about how he loves Kendrick music (there was none) and the spine of the Hardy's book is orange "That's my hanky" says Tazz. A good 5 minutes, sick spot with Matt tacking Kendrick by the legs and dropping him face first on the steps. Another good cruiser match.

-Benoit vs. Benjamin- Even though it was only 3 and a half minutes. Pretty good physicality by Benoit. They made Benoit look dominate.

-Hogan/McMahon interview- Stabbing Hogan with a pen was pretty vicious.

other stuff - I might be in the minority but I can not stand those Guerreros skits... What on earth was Ventura talking about he's talking about competition is good LoL, that got me all confused.

Very good show nice inring cruiser stuff. Great final days build to Angle and Brock. A lot more positives then negative on this show. Very good week for the WWE in terms of television.

Line of the Night: Tazz "That's my hanky" talking about the orange spine on the cover of the Hardy's book



---

Was mentioned Three times, 3X, 3X. In the "Great Wieners" thread!
Mr. Boffo
Scrapple



Since: 24.3.02
From: Oshkosh, WI

Since last post: 1790 days
Last activity: 1750 days

#10 Posted on | Instant Rating: 2.44
Lesnar sold well in the ring. Backstage, however, he was laughable. "Come on now!" It made it sound like the trainer was trying to stick his finger up his butt or something.


---

NOTE: The above post makes no sense. We apologize for the inconvenience.