The Great Thomas
Sujuk



Since: 17.6.02
From: Miami, Florida

Since last post: 4657 days
Last activity: 4657 days

#1 Posted on | Instant Rating: 5.32
I'm in such a good mood! My Marlins are goin' to the World Series, the cars have been honking the horns for 12 hours last night, and I'm feeling fine! It's time for The Great Thomas SmackDown! Report!

Earlier Today: Stephie's been banned from SmackDown! OH NOEZ!

"John Cena": Actually, it's Kurt Angle dressed like Cena. We get THUGONOMICS! Here comes Mini-Kurt! Cole can hardly contain their laughter. Mini-Kurt punks out "Cena". I feel like I'm in Bizarro World! Afterwards, Mini-Kurt slaps the anklelock on "Cena"! "Cena" taps! Oh, wait, here comes the REAL Cena! He intimidates Kurt but Mini-Kurt delivers the low blow, and regular Kurt attacks. ANGLESLAM! Cena flees the ring, and the two Kurts celebrate.

Benoit vs. Doug Basham: Many thanks to all the Wieners who helped me tell the difference between the two Bashams. Basham misses the FLYING LEGDROP! BASHAM SWITCH! But it fails miserably, and Benoit wins via Crossface. Afterwards, A-Train attacks, and the two men get to brawling until officials separate them.

Stephanie McMahon Interview: Bla bla bla bla bla. This is not a shoot, folks. If you want a shoot interview, go buy a Dusty Rhodes videotape from the internet. By the way, is the Ric Flair DVD out yet?

Nidia et Noble: They talk about having a baby. Awwwww. Noble hopes Mr. McMahon loses. Tajiri overhears, and rushes to Vince and tells him. Vince says that he wants Tajiri to do something to Noble that no one's seen before.

Subway: Ah! It's the return of Jared Fogle! And he's eating TEH FATTY FOOD!

Tajiri vs. Noble: Nidia looks nice in a striped shirt. Tajiri works on the leg. He tries to go for the belt, but Nidia won't let him. FUEGO NEGRO to Nidia! Noble and the officials try to wash it off, while Tajiri slinks away.

In The Back: The doctors examine Nidia. Tazz sez: "They need to flush her eyes out, not shine a flashlight on 'em!"

Noble: He's pissed, and he's calling out Tajiri. He runs to the back but Brock Lesnar attacks, and F-5s him. Here's Mr. McMahon and Sable! Sable looks nice tonight! Vince says if you love someone, you will hurt them badly, and that's what he will do at No Mercy. Sable says she will be honored to support Vince. She says Linda is jealous because Sable is sexier and more voluptious than Linda. Well, she's got that right. The two get to kissing.

Passport To Pain: The WWE travels all over Europe. Where's Regal?

Guerrero The Elder vs. Rhyno: I hope we see those fuzzy dice on Shopzone. Cole calls Eddie's lowrider a "phat ride." Hee hee. It looks like it's better suited for a monster truck rally! Eddie tries to go for a frog splash, but Rhyno gets the knees up! Let's go to commercial break!

Ask Jared: Jared is a walking paragon of wisdom!

Guerrero the Elder vs. Rhyno: SHARPSHOOTER by Rhyno! SUPERPLEX by Rhyno! Eddie heads out, hides the ring bell hammer in his boot, and tosses it to Rhyno to distract the ref while Eddie whacks Rhyno with the belt to win the match. Afterwards, the Big Show attacks Eddie while he's driving off, then destroys the lowrider, and chokeslams Eddie on the roof! What, no "HOLY SHIT!" chant?

During The Break: The officials try to get Eddie to the back. The bleeding is so bad, they have to change it to black-and-white.

Mysterio vs. Stamboli: The ref sends Nunzio and Palumbo to the back. Mysterio wins via West Coast Pop.

Rebel Strike: Admiral Ackbar gives us tips on how to beat your enemies.

Confidential: Travel Europe With Kurt Angle!

Shannon Moore: He stares at the wrecked lowrider. Matt Hardy gives Shannon a gift: a picture of him! All of a sudden, John Hnnrnnr appears, and gives Matt a tape that "Little Johnny" made, since he wants to be in the WWE. Once John leaves, Matt tosses the tape in the trash.

Undertaker: He explains the rules of the Biker Chain Match. He talks about the Father/Daughter I Quit Match, but Brock attacks, wraps the chain around Taker's neck, and drags him off. Ha ha ha!

When We Come Back: Brock and Taker are still brawling. Good gosh, Taker gotz a bald spot! Brock's dominating Taker! Brock hangs Taker! He's turning blue! He tries to F-5 Taker, but Taker comes back, and chokeslams Lesnar, and chases him off! And... we're out!

That's all for this week. Until then, Good Night, take care of yourselves, and get set for No Mercy this sunday! And remember, for quality lowriders, check out GodfatherCustoms.com!


---
GO MARLINS! TO THE WORLD SERIES!
Promote this thread!
ScreamingHeadGuy
Frankfurter



Since: 1.2.02
From: Appleton, WI

Since last post: 2029 days
Last activity: 2029 days

#2 Posted on | Instant Rating: 5.98
Last week was a crappy show. Yeah, that really wasn't funny.

FOOTAGE! of Steph, from Earlier Today. She won't be appearing. Lose the hilights!

It's my life, my time, my rights, my rhyme. It's Ssssmackdown, from Cincinnati, OH...and a Fashion Report, too!

Angle, in Jacksonville (#8 - Brunell) Jaguars jersey, black shorts, visor, and lock 'n chain, is out to taunt Cena. You DO NOT bleep "balls"! Mini-Kurt, in red/blue singlet and red/white socks, with gold medals, is out. Ha - Cena is a Wiener! Then the real Cena, in Lakers (#34 - O'Neil) jersey and blue jean shorts, is out, all intense. A beating ensues and Cena retreats.

Benoit, in red wolverine-head tights with black splat, vs. Doug, in black leather pants, with brother Danny. Korderas wears the blue. Benoit totally whiffs on the between-the-ropes dive, taking a nasty dive. Illegal switch! (So that's why they look so similar.) Crossface (on Danny) for the submission. A nice match. Post-match, ATrain comes swinging. A cadre of refs tries to keep them apart.

More FOOTAGE! of Steph talking. I switch over to the baseball game (a bad sign, 'cuz I'm not a baseball fan). I even watch the baseball commercials!

Tazz, in black suit, blue shirt, and orange tie, and Cole, in white shirt (top two buttons undone) conjecture. Boring! Um, Tajir and Vince...something in the back.

Tajiri, in black pants with dragons and flaming left hem, wearing the Cruiserweight Title, vs. Noble, in black longsleeved shirt and jeanshorts, with Nidia, in red/white shirt and white shorts. Mike Sparks referees. Nidia does much mat-pounding (I wish it were Matt-pounding - wink wink). BLACK mist? Wait - isn't that the kind that kills you? Um, no contest?

In the back, Nidia gets treated for the mist. Noble, back in the ring, calls-out Tajiri, but then Noble heads to the back. However, Brock, in black sleeveless "F5" tshirt and black warmups with three white vertical stripes, destroys him in preparation for Vince, in grey sportscoat, yellow shirt and black slacks, with Sable, in a silver dress with lotsa holes. Vince blabs. I channel flip.

Yeah, the COlogne cathedral!

A yellow/purple pickup, driven by Eddie, in grey "Latino" tights with black/gold flames, vs. Rhyno, in black "Rhyno" singlet. Nick Patrick looks young in the blue. Rhyno brutalizes Eddie, but makes the dumbass move of going out for the US Title. That allows Eddie to come back which, in turn, lets Adbreak get a run-in! Eddie with a beltshot to a pin. Nice match, too much cheating. Post-match, BigShow pulls Eddie out the window of the pickup, destroys the pickup, then destroys Eddie.

Rey, in red/silver mask and "619" pants, with "Rey 619" tshirt around his waist, vs. Johnny Stamboli, in black "FBI" undies. Hebner sends the rest of the FBI to the back. WestCoastPop to a pin. Average match.

In the back, Mattitude and Shannon have a run-in with John Heidenreich. Dude - how the hell does he always get past security?

Taker tells us just what the heck a Biker Chain Match is. Basically, it's just like the good ol' "on a pole" matches. But, Taker, you were gonna marry Steph in an unholy ceremony! Fortunately, Brock attacks before we can do any more remembering of why Taker shouldn't care for Steph.

Now Taker/Brock fight onto the stage. Every metallic object is steel (except the Titles, which are gold, but there are no titles involved in this beating). Much beating. Who will win?

Overall: It felt like they really phoned it in this week, didn't they? McMahons = ratings death. I never channel flip during a SD!, but this week I couldn't help but. However, I will say that none of the in-ring action disappointed.

I've said it before, I'll say it again. Eddie will never be main-event level unless he can win without cheating. I mean, eventually Eddie will be in a situation when he can't cheat, and then he'll be S.O.L.


---
Fashion Reporter Extraordinare


...as is proper.
geemoney
Scrapple



Since: 26.1.03
From: Naples, FL

Since last post: 15 days
Last activity: 2 hours

#3 Posted on | Instant Rating: 2.04
Great Thomas- Nice to see another Marlins fan.

As for Smackdown: Nice to see Angle representin' in the Brunell jersey (another fav. team of mine- yeah, it's a rebuilding year). It would've been funny had Cena come out with a Leftwich jersey....Benoit v.s Basham was all right, if predictable....the less said about the Steph piece, the better....I liked the Tajiri/Noble thing. But of course, Noble gets destroyed by Lesnar for no reason....The Vince interview was a waste of time. NO ONE CARES....Eddie v.s Rhyno was good. Man, Eddie got DESTROYED by Show....Taker/Brock was L-A-M-E. Brock almost jumped out of that chokeslam. Not a great show by any stretch.
Mr Heel II
Lap cheong



Since: 25.2.02

Since last post: 52 days
Last activity: 48 days

#4 Posted on | Instant Rating: 5.58
We broke out an old RAW for PC game and had our own show during the Steph segment. Spike Dudley d Rhyno by pinfall, and our CAW female champion retained the title by disqualification...smacking Molly Holly in the head with the belt. We should have had another match during the Vince/Sable segment, but oh well...

You know what really sucks about this is it's the McMahon's dream angle. A PPV match that was built up with almost nothing but TALKING! Really BAD talking!

The highlight of the show for me was the midget. Angle's parody was okay, but the midget made the whole segment for me. "Cena!" "Wiener!"

I have to think the Taker/Lesnar match will be much better than the build-up to it. Taker's promo was just pretty much there, and was dumbed down further by his being asked about McMahon/McMahon. The drag to the ring and the whole chain thing was just plodding.

The Show/Guerrero stuff worked for me. Eddie can throw shit, but Show is a shit kicker.

Exactly how did Mysterio's match help further his PPV match? (Or Tajiri's for that matter?)

It was still much more watchable than last week's show.



---
thatdude21601
Pickled pork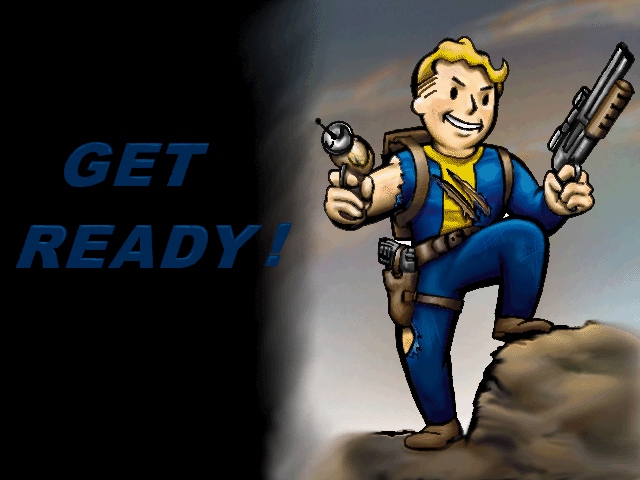 Since: 22.9.03
From: Easton, md

Since last post: 5137 days
Last activity: 5137 days

#5 Posted on | Instant Rating: 1.10
There was a small holy shit chat when Eddie got power bombed on the hood.

I dont know what the black mist does, but yellow is supposed to be the deathish mist. The tazz comment about shining the light in nidia's eyes was the comment of the night. And Tajiri giving VM his chewed up straw and cup as a gift were the first time in ages a Mcmahon was ok with me on Smackdown.

This episode was weak, Tajiri/Mattitude(i've never liked Matt a whole lot till lately) were my only real relief from this crap...Mysterio vs. Strambini was allot better than I figured it would be. Rhyno vs Benoit was much worse than it should have been, and Eddie should have been in "kill bill".

This is first time since the split since I liked Raw more for a few weeks in a row...that says allot when I gotta deal with Goldberg/Steiner

WWE Stars of the month: Jericho/Tajiri/V1/Trish(trish is cool but its sad she is on this list)


---

"dubya never talks while cheney is drinking water...check that shit out"

Liz
Chipolata



Since: 26.8.03
From: Ironton, Ohio

Since last post: 3955 days
Last activity: 3018 days

#6 Posted on | Instant Rating: 6.84
Random Smackdown! Thoughts -

Came in late, so I started SD at the Steph segment. I'll go from there.

Stephanie Interview - Too long. Too overwrought. Nuff said. I'd still hit it.

Jamie Noble & Nidia & Tajiri - Tajiri! Tattle tale, tattle tale!

Jamie Noble w. Nidia vs. Tajiri - Nice match. Loved the dragonscrew from the top rope. Nidia sells mist better than most guys sell the chokeslam. She's also Hottest. Diva. Ever. No contest.

Backstage, Nidia gets the flashlight. Loved Tazz yelling at the guys to get water instead of a flashlight. Noble storms to the ring to call out the JB. Instead, he gets...Brock Lesner. Beatdown. F5. All of this in preparation for...No Chance In Hell!

Vince & Sable - Heh, I have to love Vince. I just have to. He yells a lot. Talks about hurting people if you truly love them. He doesn't look well tonight. Very wan. Sable is disgusting, per usual. Oh, GOD. Now she has to talk. Uh, no she just did NOT diss My Beloved CEO. Oh, my -- Oh, my god. No, please. Please tell me I didn't just see --

Oh, dear god. I just saw Sable & Vince exchange tongues. *wimpers* There isn't enough bleach in the world to cleanse my brain. Oh, dear god, the humanity.

Eddie Guerrero vs. Rhyno - That is a *sweet* lo-rider. Good match. Some very nice moves. Eddie still has the best frogsplash in the biz. Weeeelllllll, well, it's the Big Show.

Eddie & Big Show - The ass, it's handed to him. The lo-rider, she is no more. Show spits an awful lot.

Rey Mysterio vs. Johnny Stramboli w. FBI - FBI booted to the back. Good match. Ad break? FUCK that! Hell of a backbreaker from the 619. WCP to the pin.

Mattitude v.1 - Heh, I love Matt. "I'll get this to the right people." Ch-ching.

Brock Lesner & Undertaker - Whoop ass with a chain. End.

Overall? I *did* like the show. Steph's interview was too long, and ohmyfuckinggod, don't ever let me see Vince's tongue in Sable's mouth again. I still relatively enjoyed Smackdown this week. It wasn't a five star, by any means, but it kept me entertained.

Signs! Tons of Vince 4 President signs, and one that said "Stephanie made Vince do it". That one kinda squicked me out. Heh.




---
---
Hunger hurts, but starving works.
emma
Cherries > Peaches



Since: 1.8.02
From: Phoenix-ish

Since last post: 7 days
Last activity: 10 hours

#7 Posted on | Instant Rating: 8.47
Everybody who found something else to do during the McMahon segments is much smarter than I am. Or at least has a better self-preservaton instinct. I haven't missed a PPV for the last 2 years, but I'm giving this one a pass. I'm generally fine with Steph, but Steph's interview was boring & dumb. Nothing was novel, nothing was interesting. Vince's promo was eye-rollingly dumb & redundant, & not the tiniest bit interesting. (I was kind of interested in schizophrenic Vince a couple of weeks ago. Lost that!) Sable is nauseating. That whole mess put me right off of the rest of the show altogether.

The Kurt thing was silly & cute, but didn't do a thing to highten my interest in their match on the PPV. "Wiener" was great, but I doubt that it was truly an homage to us. :-)

Benoit & any given Basham was OK, although the fact that each of them unintentionally smashed his own face in the first minute of the match detracted a bit from the overall tone. (Ice Packs for Everybody!) The A-Train runin -- eh. It did nothing to highten my interest in their match on the PPV. (Actually, let's just make that last sentence into a macro -- let's use "YAWN" -- I expect to be using it again.)

Cole & Tazz valiantly tried to shill "oooh, what if Vince loses". Didn't work. YAWN.

Tajiri lurking & tattling was OK, but no big deal. Suprising that Tajiri broke out a new mist colour for this. I'm willing to allow that I may still have been drowsy from the Steph interview, but this match seemed pretty boring for these 2 guys. Where was Nidia's imitation mock mink coat?? (She wears it all summer, then loses it as soon as the weather starts to cool off? Silly girl.)

Stardard Brock squash of a cruiserweight. Been there, seen that. YAWN.

I bet Eddie/Rhyno would have been fine, in a better context.

The Big Show runin on Eddie was different from the A-Train runin on Benoit ... in what way? (Which makes me wonder, at the PPV, the BigShow/Eddie match itself is going to fundamentally differ from the ATrain/Benoit match ... in what way?) For what it was, it was really well-done squashing of Eddie. But, YAWN.

Rey was the first thing since the un-Cena segment that even made me smile. (Have I lost my smile? Oh, dear.) Hey, we're an hour & a half into the show, & things are picking up!!

We knew Matt's gift to Shannon would be something like that, didn't we? And we know that the picture isn't going to come out of Shannon's match with Zach unscathed, right? It'll be a lot like the WGTT carrying around Kurt's portrait while fueding with Guerreros. Betcha they still have that easel floating around. That's OK, though -- it's a classic device. Almost something to look forward to!

Highlight of the night was John Heidenreich (probably with Little Johnny somewhere about) showing up here too! Classic Mattitude. Liked it a lot.

(I don't even like this PPV's song. Bodes ill...)

Interview with Taker was probably the most boring thing I can remember him doing. And I like Undertaker; he usually does some of the promos that I like best. Not this time. YAWN.

Brock's "shocking" runin on Taker -- there's a suprise. I'm sorry guys (I hate it when the guys are out their busting their asses trying, & I'm not into it), but I was just having no interest or inclination in suspending my disbelief for this. YAWN.

Not a show that worked for me even a teeny-tiny bit.
darkdragoon
Bockwurst



Since: 26.8.02

Since last post: 4977 days
Last activity: 4977 days

#8 Posted on | Instant Rating: 1.00
SUPAAA dragon screw!

red is burning
yellow is poison
green is bile/anger/blinding
black is evil
blue is for Bizzaro
white?
Nate The Snake
Liverwurst



Since: 9.1.02
From: Wichita, Ks

Since last post: 5029 days
Last activity: 4498 days

#9 Posted on | Instant Rating: 4.45
Originally posted by darkdragoon

---

SUPAAA dragon screw!

red is burning
yellow is poison
green is bile/anger/blinding
black is evil
blue is for Bizzaro
white?

---


So if blue mist is Bizarro mist, should we hope that Tajiri spits some in, say, Vince and Steph's general direction before the PPV in the hopes it'll make their upcoming match either good or short?


---

Kansas-born and deeply ashamed
The last living La Parka Marka

"They that can give up essential liberty to gain a little temporary safety deserve neither liberty nor safety." - Benjamin Franklin
Tenken347
Knackwurst



Since: 27.2.03
From: Parts Unknown

Since last post: 1 day
Last activity: 14 hours

#10 Posted on | Instant Rating: 5.57
This news just in, Tajiri is still awesome. You may continue about your business.
Net Hack Slasher
Banger



Since: 6.1.02
From: Outer reaches of your mind

Since last post: 4870 days
Last activity: 3290 days

#11 Posted on | Instant Rating: 6.92
-Angle/Cena interview- Ha Angle making fun of Cena rapping. The midget confused me at first, was he brought out by Cena (that's what I thought) until the "cena, wiener" part. Funny line by Tazz after Cole claims the midget looks like Angle. Tazz says "No he doesn't just because he's bald?" That's funny cause it's true, he looks nothing like Angle LoL. Real Cena comes out and gets a beating by mini and Big Angle. Hope it doesn't mean Cena's going over on PPV.

-Benoit vs. Doug Basham- Shaniqua is *still* selling that clothesline! (let the rumors begin). They show continuously the chair shot on Bradshaw but not on Simmons who actually looked more vicious and knocked him out of the match... Benoit did a lot of good, flying through the middle ropes and splating on the floor looks like it hurts a lot, can't imagine it doesn't. Benoit worked hard like usual, okay 6 minute match.

-Steph emotional interview- I'm sure thousands of girls do bad hollywood package videos showing different emotions to send off. Do we need to see this girls on national TV. "I have a little bit of Vince in me" Yeah I needed to know that. Geeeeeeeeet out

-Tajiri vs. Noble- Pretty good match, these two seem like can do a very fun feud. Nice leg selling by Noble throughout. Nidia gets missed and Noble takes care of her... Noble comes out again and want's Tajirir. Tajirir doesn't show so he walks up the ramp just to get met by Brock which brings out

-Vince/Sable interview- Gawd this sucks, Vince's repetitive interview that we've seen hundred of times or Sable mugging for the camera (Why hire her back! So she can get outvoted by Jackie "Sunday Night Heat" Gayda on babe of the year). Calls Stephanies performance "Academy Award-winning performance" The hell don't you mean Rassie??? Ends with "God have mercy on her soul" Yup that phrase hasn't been used to overload... Sable grabs the mic and says she's sexier then Linda McMahon (there you go girl, aim high)

-Eddie vs. Rhyno- Match of the night, Nice escape from Eddie on Rhyno's sharpshooter. What a complex cheat to win by Eddie... Wellllll it's the Big Show and that was one impressive beatdown. Eddie got cut up really bad OUCH! Gotta say that really got me interested in what happens on Sunday (The ONLY match that I am)

-Mysterio vs. Stamboli- Well Rey's highflying always makes a match okay. Kinda of a screwed up sunset flip done.

-Undertaker/Lesner interaction- After watching this it took away from the PPV match for me. I was actually kinda into it until I see how s.l.o.w these guys moved in there. Yes I understand there were tied up in chain but still a very boring 10 altercation. Undertakers chockslam on Lesner was pretty solid with Lesner bouncing off the Matt like a baskeball.

-OtherStuff- Big Johnny gave a tap to Matt, but Matt just chucks it away. But think about Little Johnny... Tajiri interaction with McMahon was the only good McMahon thing I've seen on SD for a long. long time

-Line of the Night: Tazz "Flush her eyes out, don't put a flashlight on it, what are they doing?"
-3Stars of the Night: 1)Eddie. 2)Noble. 3)Benoit.

This show was strange, the matches were fine but I just didn't seem to care for anything except for what happened at the end of Eddie/BigShow. For me it was like when someone gives me a tape of foreign/indy wrestling, sure the wrestling is fine but I have no connection to anyone. That's how I feel so much for the SD roster going into the PPV. Tajiri/Noble might have some potential... This didn't do anything to hype the PPV for me, again with the exception of BigShow/Eddie which I think they did a great job this week the rest of the card did nothing. Tajiri/Rey didn't interact. Zach/Matt didn't interact. Cena/Kurt was silly. Benoit/Albert is just boring and been seen on TV. Vince/Steph I could care less, they both need time off. And Taker/Brock actually took away from their match


---

Me fail English? That's unpossible
Matt Tracker
Scrapple



Since: 8.5.03
From: North Carolina

Since last post: 1 day
Last activity: 10 hours

#12 Posted on | Instant Rating: 6.15
I have to admit the talking threw me off this week. Angle. Steph. Vince. PPV or not, that's a whole buncha yapping to enourage me to buy rasslin.

I caught Tajiri/Noble and enjoyed it a lot. Benoit/Bashams made me wish they would do more with Chris (shock, surprise). Eddy/Rhyno was clickin' once we ignore that virtual piton hanging out of Eddy's boot. The post-match beatdown was well done except for that near kiss as Show hovered over Eddy. If he delivered a line, we missed it completely. That was a moment begging for a clever bit of trash talking.

I have great fear that we're headed toward Taker/Albert for the title.


---


"To be the man, you gotta beat demands." -- The Lovely Mrs. Tracker
LotusMegami
Salami



Since: 22.9.03
From: Indiana

Since last post: 4704 days
Last activity: 4704 days

#13 Posted on | Instant Rating: 4.17
**Nidia is living proof that personality is important in a diva.
**Rhyno and Eddy satisfied me as a technically impressive match, and it had a few big spots like that superplex. Is it just me, or have there been a lot of sharpshooter sightings recently?
**I liked Brock's comment on the European tour. Faces can shoot. Heels should try to stay in character, even when being likeable.
**Taker's hanging would have been more cool if I had not seen Raven hanged in an even cooler way last week.



---

Eddy stole my heart.