The Great Thomas
Sujuk



Since: 17.6.02
From: Miami, Florida

Since last post: 4654 days
Last activity: 4654 days

#1 Posted on | Instant Rating: 5.42
Let's check what my TV listings say...

"JBL fights Hardcore Holly for the WWE Title."

When THAT is the most noteworthy part of SmackDown!, I KNOW this week's recap is gonna be easy.

It's time for The Great Thomas SmackDown! Report!

EARLIER TODAY: The WWE Superstars are all in the GM Room. Mr. Long walks in to dispel the rumors that were revealed on RAW. John Cena was injured in a melee in a nightclub, and his kidney was severely damaged. But the show must go on. So tonight, we're gonna have an Open Invitational Battle Royal for the #1 Contendership. Carlito Caribbean Cool is not happy.

RVD vs. Duprée: The picture is grainy, which means that we're still in Europe. Manchester, UK to be exact. Tazz points out that Brits hate Frenchmen. He's also a Poodle Hater. Kenzo sings "Living in America", but the ref cuts him off and ejects him from the ring. No appreciation for good singing. RVD screws up a diving attack, FRENCH TICKLER! HUGE! RELEASE GERMAN SUPLEX by RVD! That was SICK! NECKBREAKER by Duprée! RVD hits the FIVE-STAR FROGSPLASH for the win. Replays of RVD's nasty German Suplex.

Cole and Tazz: They apologise profusely for Heidenreich's actions last week. We see footage of a child in the crowd crying in fear.

EARLIER TODAY: Mr. Long is visibly pissed over what Heidenreich did last week. He yells at Paul Heyman. Long tells him that he's been called by the Board of Directors, and if Long goes down, he's taking Heyman and Heidenreich with him. Tonight, Heyman and Heidenreich must go out to the ring and make a public apology. Heyman's worried that Heidenreich will be confronted by the Undertaker.

Haas vs. Kidman: Haas got an injured knee during the European tour. Jackie's not here since she's getting her neck checked. Kidman works on Haas's knee. He rams the knee into the steel post. Kidman goes up top. Dawn Marie appears to try to stop Kidman, but Kidman hits the SHOOTING STAR PRESS on Haas' injured knee for the win. Afterwards, the strecher is brought in, but Haas doesn't want the strecher. Dawn Marie cries uncontrollably.

Backstage: Luther Reigns tries to hit on the "Page 3" Girls. They tell him they're already seeing Eddie Guerrero. Luther is angry. But... Eddie's married!

Meanwhile...: Josh Matthews interviews JBL. JBL says that he doesn't deserve to defend the title against Hardcore Holly after his match at No Mercy.

Battle Royal: In order of elimination: Orlando Jordan, Funaki, Nunzio, Kenzo Suzuki, Johnny Stamboli, Spike Dudley, RVD, Bubba Ray Dudley, D-Von Dudley... let's go to commercial break!

Battle Royal (cont.): Scotty 2 Hotty, René Duprée, Billy Kidman, Rico, Mark Jindrak, Eddie Guerrero, Luther Reigns, Kurt Angle. Rey Mysterio is the #1 Contender for the United States Title!

Backstage: Josh Matthews interviews Rey Mysterio. Carlito Caribbean Cool walks in and tells Mysterio he wants to defend his US Title TONIGHT! Mysterio accepts! Carlito then jumps Mysterio from behind and spits the apple in his face.

JBL vs. Holly: JBL rides in a Rolls Royce with longhorns. Awesome. Chops by Holly. BEST DROPKICK IN THE BUSINESS by Holly! Holly gets flung into the steel steps! JBL tosses weapons into the ring, but gets WHACKED with a Speed Limit sign, while he was staring at a Bobby hat. JBL clobbers Holly with a monitor! Holly backtosses JBL onto the announce table! TRASH CAN to JBL's head! CHAIRSHOT TO HOLLY! JBL pins Holly 1-2-3!

Heidenreich: He's here to issue his public apology. Heyman gives Heidenreich a pre-written apology. Heidenreich then says he doesn't apologize for what he did to the Undertaker. He challenges the Undertaker TONIGHT! But Taker doesn't show up. Heidenreich threatens some of the fans, but then decides to get back in the ring and have a mental breakdown instead.

Chavo Guerrero: He returns NEXT WEEK!

Mysterio vs. Carlito: SPRINGBOARD SENTON by Mysterio. FLYING CROSS-BODY to Carlito on the outside! Let's go to commercial break!

Mysterio vs. Carlito (cont.): During the break, Carlito rammed Mysterio's shoulder into the post. Fujiwara Armbar by Carlito. SPRINGBOARD CROSS BODY by Mysterio! DDT! FLAPJACK by Carlito! HAMMERLOCK SLAM! Carlito goes up top... and hits THE STUPID! 6-1-9 by Mysterio! Mysterio goes for the WEST COAST POP, but Carlito catches Mysterio in mid-air! Carlito applies the Fujiwara Armbar again, but Mysterio barely escapes! Carlito wins via rollup w/rope grab.

$1,000,000 Tough Enough: Over 1,000 applicants. This week, we take a look at some huge "muscle" guys.

Guerrero vs. Reigns: Eddie rides in with the "Page 3" Girls in a Mini Cooper. The Girls fawn all over him. But... he's married! Luther crotches Eddie on the top rope. BACKBREAKER SUBMISSION! BUTTERFLY SUPLEX! And another BACKBREAKER SUBMISSION! But Eddie FIRES UP! THREE AMIGOS are thwarted by Luther! But Eddie thwarts the SHUTIME! Eddie hits a FLYING CROSS-BODY on Mark Jindrak on the outside! Luther whips Eddie into the steel steps, and that's a DQ! Luther hits the SHUTIME on Eddie! Kurt Angle comes out with hair clippers, but Big Show runs in to make the save! Big Show clears the ring! And... we're out.

That's all for this week. Until then, Good Night, take care of yourselves, and I just realised Luther Reigns tried to hit on Jerry Lawler's sloppy seconds! Cripes, Horshu, have some decency!


---
FIRST EVER "W of the Day"! (4/12/04)
Please Support The Neo-Geo Pocket Color!
Promote this thread!
geemoney
Scrapple



Since: 26.1.03
From: Naples, FL

Since last post: 12 days
Last activity: 1 hour

#2 Posted on | Instant Rating: 3.74
Smackdown Thoughts:

Dupree/RVD match was good, and provided one of the sickest bumps I've ever seen, thanks to Rene Dupree....I never thought I'd WANT to see Suzuki with the mic....Haas v.s Kidman was good too. And boy was Dawn Marie close to falling out of her top....The Battle Royal was excellent, thanks mostly to the final 5 minutes where just Rey and Angle were in there. They did a GREAT job.


---

College, Sports and more!: Experience It
xwesleyx
Weisswurst



Since: 23.8.04

Since last post: 4724 days
Last activity: 4149 days

#3 Posted on | Instant Rating: 0.00
Haas/Kidman:

Was it me or did it look like Haas was palming Dawn Marie's right teet on the way out of the ring area? I wonder if that was unintentional or if we'll see something about it next week.
Nuclear Winter
Boudin rouge



Since: 9.11.03
From: Bedford, Michigan

Since last post: 1484 days
Last activity: 35 days

#4 Posted on | Instant Rating: 2.77
If WWE doesn't followup that hardcore match by reinstating the Hardcore Championship... well, I'll be a little disappointed.

And yes, Charlie did get him a big ol' handful of Dawn Marie.


---

John Kerry: "The president received $84 from a timber company he owns..."

George W. Bush: "I own a timber company? That's news to me... need some wood?"
Greymarch
Boudin rouge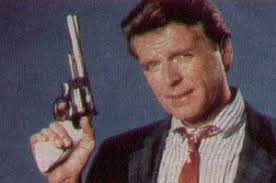 Since: 24.2.03
From: Toronto, Canada

Since last post: 181 days
Last activity: 136 days

#5 Posted on | Instant Rating: 2.28
What was up with Dawn Marie (Wilson) crying like that anyways? I haven't seen SD for a while... but was she filling in for Jackie or something?



---

Finally, a Savior for the WWE!

Mayhem
Scrapple



Since: 25.4.03
From: Nashville, TN

Since last post: 273 days
Last activity: 157 days

#6 Posted on | Instant Rating: 4.37

Did it look like Carlito took out 1/2 of that apple with one bite or what?

I'm starting to really dig face bald Big Show.


---


September 4th, 2004
OMEGA
Lap cheong



Since: 18.6.02
From: North Cacalacky

Since last post: 3219 days
Last activity: 824 days

#7 Posted on | Instant Rating: 5.32
The storyline is that Charlie is engaged to Jackie but is having an affair with Dawn Marie (or so she claims).

And, yeah, Charlie wasn't exactly gentlemen-like when Dawn was helping him to the back.


---
The answer to WWE's financial problems...

Never 'Wiener of the Day', and is actually quite bitter about it.
Big Bad
Scrapple



Since: 4.1.02
From: Dorchester, Ontario

Since last post: 3 days
Last activity: 6 hours

#8 Posted on | Instant Rating: 5.59
A very entertaining show from the Smackdown crowd this week. It certainly had a bit more of a 'big event' feel to it than RAW did for the English fans. No poor matches and Long is really starting to get into the GM role. Oh, and Rey's black mask/suit combo is BADASS.

(edited by Big Bad on 15.10.04 0015)

---
Alessandro
Lap cheong




Since: 2.1.02
From: Worcester MA

Since last post: 16 days
Last activity: 10 days

#9 Posted on | Instant Rating: 3.04
So what's the deal with this John Cena injury thing? I don't remember hearing any "rumors" about Cena's health during RAW, as Cole/Tazz claimed ...




---

Alessandro "Hercules" Boondy


Just take a flannel shirt and paint it red,
Then draw a chicken on it, with two poker-dice for eyes,
An' have it wavin' razors round its head ...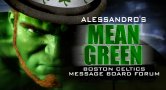 Spaceman Spiff
Knackwurst



Since: 2.1.02
From: Philly Suburbs

Since last post: 33 days
Last activity: 1 day

#10 Posted on | Instant Rating: 4.05
Originally posted by Greymarch

---

What was up with Dawn Marie (Wilson) crying like that anyways? I haven't seen SD for a while... but was she filling in for Jackie or something?


---

Kidman gave Jackie the BK Bomb last week. She's selling the injury.


Originally posted by Alessandro

---

So what's the deal with this John Cena injury thing? I don't remember hearing any "rumors" about Cena's health during RAW, as Cole/Tazz claimed ...

---

JR & King did mention Cena being "attacked in a nightclub" and currently being in a medical facility, and that Cole/Tazz would have more info on SD.

As for th einjury, it's probably just to get him off TV so he can film his movie. I don't know why they don't just do an angle on TV to write him out for a bit, as that would get someone some good heel heat, as well as give Cena a story for when he returns. Maybe have Kidman SSP him (multiple SSP's would be pretty cool, too), and do an injury angle off that. Cena comes back, gets revenge, then jumps into the ME scene.


---
Mayhem
Scrapple



Since: 25.4.03
From: Nashville, TN

Since last post: 273 days
Last activity: 157 days

#11 Posted on | Instant Rating: 4.37

$5 says that it was Carlito that did the nightclub attack ... did you notice his reaction when he was one on one with Teddy in the opening segment?


---


September 4th, 2004
Spaceman Spiff
Knackwurst



Since: 2.1.02
From: Philly Suburbs

Since last post: 33 days
Last activity: 1 day

#12 Posted on | Instant Rating: 4.05
Yeah, I caught that. I'd prefer it was someone else, though, as they've already done a bunch of promos for CCC already. Give somebody else a chance to get some heel heat off Cena.


---
A Fan
Liverwurst



Since: 3.1.02

Since last post: 4835 days
Last activity: 4835 days

#13 Posted on | Instant Rating: 2.28
I am sorry, I watched the CCC and Rey match, I don't get Carlito and I think putting the title on him is a waiste. He knows how to use an arm bar and has a fro, so what? I think it might be a good idea to let a face have the belt since there is a ton of mid card heels and only four real faces on this show, Show, Eddie, Taker and Rey. It might be time for a change. I just don't think Carlito is worth this push, I'd rather have had Booker T with the belt then dropping it to Rey. Since Rey is the only real mid card face right now. There is a huge hole when Cena left and I don't think Hardcore Holly can fill it.
Chumpstain
Bockwurst



Since: 21.1.02
From: Canada

Since last post: 38 days
Last activity: 17 hours

#14 Posted on | Instant Rating: 4.88
You don't count RVD as a 'full real face', after the reactions he got on the show? The crowd actually booed when he got eliminated. Now, whether or not they ever actually capitalise on him (or indeed, if they should try) remains to be seen, but he definitely is a face. Charlie Haas, Rico and Paul London have been getting good reactions too. None of them are Cenas, but he won't be gone for too long, will he? Maybe a month or so?

As for Carlito, give him some time. He's only had two matches so far, and both of them have been Honky Tonk style squash matches where he cheats to win at the end. He's perfectly acceptable at taking the beating, but lets see him get a chance to show some real offense against someone before judgement is passed.
sentonBOMB
Frankfurter



Since: 25.11.02
From: Jersey

Since last post: 3252 days
Last activity: 1952 days

#15 Posted on | Instant Rating: 1.75
Originally posted by A Fan

---

I just don't think Carlito is worth this push, I'd rather have had Booker T with the belt then dropping it to Rey.

---


I'm sorry, but I really just want Booker T off my television. I understand that he paid his dues for years in WCW, and I did like him when he was there. But he's just old and slow now, and needs to ride off into the sunset.
Net Hack Slasher
Banger



Since: 6.1.02
From: Outer reaches of your mind

Since last post: 4867 days
Last activity: 3287 days

#16 Posted on | Instant Rating: 6.10
-RVD vs. Dupree- Are Brits even more anti French than Americans?... What a sick German on Dupree as he landed on his head, you know it's a bad bump when even ringside photographers squint about it.

-Kidman vs. Haas- This "Kidman hurting people on purpose" just a cover for Kidmans sloppy Shootingstar Presses so he can half hit and claim "I'm going for a body part" lol... Well pretty good attack on the body part. Jeez Dawn calm down. It's just a knee, he's got another one.

-Battle Royal- Dupree 'Pearl Harbors' Suzuki then taunts him. It got really good with the final two being Angle and Rey, kind of figured Rey would win somehow due to Carlito being the U.S Champ but still fun to watch... Mysterio gets interviewed backstage by Josh. Carlito challenges Rey for tonight, Rey accepts, sucker punch by Carlito. Setting Rey having to wrestle twice.

-Layfield vs. Holly- I like them Britianing up with the signs and the plunder... Don't know if it was a sound effect but Leyfields finishing chair hit sounded stiff & looked good as well.

-Heyman/Heidenreich interview- Heyman apologizes for what happened last week and gives a pre-written note for Heidenreich to read. But it's not an original Heidenreich piece, he can't read it like it's his own!... That upset Heidenreich a lot and displayed a fit in the ring. Wait are they turning his rumored personality backstage into his character lol.

-Carlito vs. Mysterio- That was one of the best Hammerlock bodyslam I've ever seen. Carlito really made the effort of slamming Rey onto his own arm. Rey was his usual great self, Carlito held up his end as well... 2 matches in and haven't seen a finisher from Carlito yet, is it the DDT he did on Cena during last weeks interview segment.

-Eddie vs. Reigns- Pretty bland actually, don't really know what they were fighting for. I'd actually have the U.S title match main eventing this show... Match ends in a DQ with Jindrak interferes, Angle comes out with scissors (he's like the anti-HHH, HHH want's no one to have long blond hair, allegedly. Angle wants everyone bald). Big Show walks out to put an end to these shenanigans.

-OtherStuff- Rey with his mask & a suit was too sweet, very Lucha Libra backstage segment. My spidey senses tell me Carlito might have had some friends rough Cena up... Long's a busy guy he tells Heyman that he and his man has to give an apology tonight, Heyman for whatever reason throws out what if Undertaker shows up... Did these Sun girls forgot to leave the Arena after Raw? You know something, watching wrestlers oiling themselves up before a match doesn't really give the "tough guy" image WWE goes for with their superstars...

JBL says he's a technical wrestlers not a brawlers, mentions himself in the same league of Briscos, Harts & Mil Mascaras(whaaat). He totally rips off a heel Bret Hart line at the end... Everytime they show those Tough Enough contestants video, I flip the channel for a couple of minutes. I don't need losers cutting wrestling promos to me, I have that in my life, they're called friends & I try to avoid them most of the time too.

-Line of the Night: Layfield "I'm not a brawler, I'm a technical wrestler like Jack Brisco, Mil Mascaras and Bret Hart"
-Sign of the Night: "Eddie's mullet" – I'm having a real hard time finding good signs recently
-3Stars of the Night: 1)Mysterio. 2)Angle. 3)Carlito.

The stars were easy this week, the end of the Battle Royal was good, the U.S title was good. To be fair most of SD was solid this week especially the first hour.


---

smark/net attack wienerville advisory holds at ORANGE alert - High (JBL is STILL WWE champion and now smarks arch enemy HHH is the World Champion. Major red threat, but the undercard seems okay. The alert holds... for now)- 9/19