The Great Thomas
Sujuk



Since: 17.6.02
From: Miami, Florida

Since last post: 5110 days
Last activity: 5110 days

#1 Posted on | Instant Rating: 5.42
RANT TIME! After seeing the results of Taboo Tuesday, it's official: Karate sucks and is nothing but a farce. Karate couldn't beat Steve Austin, who is a drunk, Karate couldn't beat an old man like Vince McMahon, and it can't even beat a retard like Eugene! If you want to learn self defense, don't learn Karate, learn Pro Wrestling.

It's time for The Great Thomas SmackDown! Report!

Carlito vs. Rico: Torrie Wilson is the ring announcer. Carlito hits on her, without much success. Torrie gets spit on. BACK BODY FLIP by Rico! NECKBREAKER by Carlito! NINJA CHOKEOUT! JUMP KICK by Rico! Carlito hits the OVERDRIVE for the win!

Cole & Tazz: They tell us Cena is recovering from his wounds, then tell us where we can send get-well cards.

GM Room: Booker T objects to tagging with RVD and Mysterio tonight. Mr. Long tells Booker that he can do whatever he wants, as long as he does it in the ring.

Video Package: Billy Kidman crippled everyone ever.

Chavo Guerrero: CHAVO HAS RETURNED. He thanks the fans for supporting him. Kidman comes out and tells Chavo that they are both victims. Kidman says the fans turned on him and made him a monster, all over an accident. Chavo says that one person has stood by him throughout this whole ordeal and convinced him to come back to wrestling... but it wasn't Kidman! Beatdown by Chavo! Kidman gets clotheslined out of the ring, and he flees.

Heidenreich: He's in the back, getting ready for his match. Heyman comes in, and tells Heidenreich that Mr. Long is worried that Heidenreich might attack the fans during his match. Heidenreich can wrestle but under one condition: He has to come to the ring in a straitjacket. Heidenreich reluctantly agrees. Heyman straps Heidenreich in, while Heidenreich says how good it feels. Disturbingly sexy.

Gund Arena: Survivor Series press conference. JBL actually gets the fans to chant his name.

Heidenreich vs. Moore: Cripes, has Shannon Moore joined a biker club or something?! Squash match. Heidenreich hits the BLACK HOLE SLAM for the win! Heyman straps Heidenreich back in the jacket. Heidenreich demands the mic. He calls out Undertaker again, then yells a lot.

Wrescal Lane: Mick Foley ripped off the Velocibabies!

Backstage: Kenzo Suzuki sings to Torrie Wilson. Meanwhile, Mr. Long questions Carlito and asks him if he was at the nightclub the night John Cena was attacked. Carlito denies Long's accusations.

Meanwhile: Orlando Jordan finds Booker T jumping rope. He tells Booker that JBL's looking for him. Booker merely walks off.

Guerrero vs. Jindrak: Headlock by Jindrak. But Eddie escapes. Armdrags by Eddie! Jindrak gets dropkicked out of the ring. Let's go to commercial break!

UPN News at 10: HOLY CRAP! That was a nasty spill Fidel took!

Guerrero vs. Jindrak (cont.): Guerrero's in control. SNAP SUPLEX by Jindrak! FLAPJACK by Eddie! BACK BODY TOSS by Jindrak! EUROPEAN UPPERCUT by Eddie! HEADSCISSORS! THREE AMIGOS! Luther Reigns tries to interfere, but Eddie catches him. While the referee is distracted, Kurt Angle runs in and hands Jindrak the ring bell. Eddie hits the FROG SPLASH on the ring bell! Jindrak pins Eddie 1,2,3!

GM Room: Heyman walks in and tells Mr. Long that Heidenreich requests a match against the Undertaker for Survivor Series. Mr. Long says okay, but he needs the Undertaker's signature on the contract, and Heyman is going to have to get it. And he has to get it by next week.

Locker Room: Booker T walks in on RVD and Mysterio. He tells them to stay out of his way while he does his thing.

$1,000,000 Tough Enough: Locaton: Venice Beach. 50 men are in the ring. Spotlight on Brian Danovich. First up, the obstacle course. Many atheletes puke. Bill DeMott shouts at John Meyer. He makes the obstacle course in 1:31. Spotlight on Danny Meyer. Spotlight on the SON OF BIG JOHN STUDD! Marty Wright is Insane Raccoon Man. Atheletes make fools of themselves for our enjoyment. Brian Danovich suffers an injury during the bench press. Let's go to commercial break!

$1,000,000 Tough Enough (cont.): Spotlight on Josh Mallard. He quits. BRIAN DANOVICH RETURNS! He runs the obstacle course with one arm. We learn Brian tore his pectoralis muscle. Al Snow is moved by Brian's heart, and promises Brian payment for his injuries and an OVW developmental deal. Mike Mizanin was in "The Real World". Marty is intense. He claims to be 30, but his license says 40, and LIARS GET CUT! Daniel Puder was in UFC. They get him to pick up some girl. The 8 finalists are selected.

Cole & Tazz: The fans get to choose who's Tough Enough on wwe.com! Taboo Tough Enough.

Backstage: JBL and Jordan find Booker T. He appears to welcome them with open arms.

Champion's Showcase: JBL/Duprée/Suzuki vs. RVD/Mysterio/Booker T: Cole brings up RVD's German Suplex incident last week. Rey and RVD fuck up a DOUBLE DROPKICK to Duprée. BRONCO BUSTER by Mysterio! SPRINGBOARD SENTON! SPRINGBOARD CROSS BODY! DOUBLE TAKEDOWN! DOUBLE LEGDROP by Rey and RVD! Kenzo shoves Mysterio into Booker T! RVD, Mysterio and Booker are all down outside the ring! JBL laughs. Let's go to commercial break!

Champion's Showcase: JBL/Duprée/Suzuki vs. RVD/Mysterio/Booker T (cont.): JBL has Mysterio in a STALLING SUPLEX! SLEEPER HOLD! HEADSCISSORS by Mysterio! But JBL clotheslines Mysterio from behind, and now Duprée takes control. JBL thwarts the 6-1-9! DDT by Duprée! Rey tags to Booker T. Booker and JBL smile at each other. Booker goads JBL into goiung for the CLOTHESLINE FROM HELL on Mysterio, but then tosses Rey aside, and kicks JBL in the face! OMG FACE TURN! Booker kicks everyone on JBL's Team, then hits the SCISSORS KICK on JBL for the 1,2,3! And... we're out.

That's all for this week. Until then, Good Night, take care of yourselves, Karate is a farce, and now I'm off to see how I can get over my influenza. Runny noses galore!


---
FIRST EVER "W of the Day"! (4/12/04)
Please Support The Neo-Geo Pocket Color!
Promote this thread!
Nuclear Winter
Boudin rouge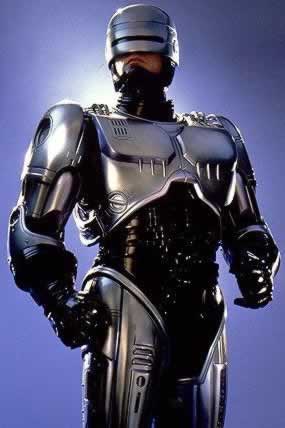 Since: 9.11.03
From: Bedford, Michigan

Since last post: 1940 days
Last activity: 491 days

#2 Posted on | Instant Rating: 2.63
Say what you will about Tough Enough, I thought there are some really interesting contestants this year, and they all seem to have great potential (especially the guy who's tearing muscles left and right and still runs the course).

Plus, how can you say no to the son of Big John Studd?


---

John Kerry: "The president received $84 from a timber company he owns..."

George W. Bush: "I own a timber company? That's news to me... need some wood?"
geemoney
Scrapple



Since: 26.1.03
From: Naples, FL

Since last post: 6 days
Last activity: 43 sec.

#3 Posted on | Instant Rating: 3.75
Smackdown Thoughts:

Nice way for Carlito to get some cheap heat....His match with Rico wasn't much. I was surprised with how short the match was....Chavo seemed a little hesitant on the mic for some reason. And Kidman played his role nicely....Is Heidenreich getting the push/gimmick Nathan Jones would've gotten?....Nice of them to explain Shannon Moore's new look....Mick Foley's new book looks kind of interesting actually....Everytime I heard the term "Man Up!", all I could think about was that one MADTV skit wit the basketball team....

That was some nice chain wrestling Eddy/Jindrak did to start, but other than that, the match was forgettable....I'm not big on this "Heyman has to get 'Taker's signature" idea....Holy cow, I liked the "Tough Enough" stuff 100 times more than I expected. I kinda felt bad for Marty Wright, but I could see where the WWE guys were coming from in cutting him....The main event wasn't a great match, but had a lot of energy.

(edited by geemoney on 21.10.04 2333)

---

College, Sports and more!: Experience It
BWT
Boerewors



Since: 27.1.04
From: Philly

Since last post: 4925 days
Last activity: 4529 days

#4 Posted on | Instant Rating: 3.04
I thought this show was really good top to bottom and if they don't end up pushing this Brian kid to the moon then I will be total shocked.
Shem the Penman
Toulouse



Since: 16.1.02
From: The Off-Center of the Universe (aka Philadelphia)

Since last post: 1997 days
Last activity: 1795 days

#5 Posted on | Instant Rating: 3.99
I cut out for The Apprentice after the first hour, as is my wont lately, but at least I watched long enough to get the answer to something I've been wondering: has Heidenreich actually improved since the days, so long ago, when he was nearly breaking Stevie Richards in half on Heat? And the answer, based on that match, would have to be no. That backbreaker was just ugly, and the spinning sideslam wasn't much better.

Mrs. Shem, by the way, called him a "Kanelet."

Mick's book looks neat, particularly after I noticed that Jill Thompson illustrated it.


---
Big Bad
Scrapple



Since: 4.1.02
From: Dorchester, Ontario

Since last post: 216 days
Last activity: 113 days

#6 Posted on | Instant Rating: 5.57
What was Carlito's finisher? I missed the show due to Game 7.


---
Mild Mannered Madman
Toulouse



Since: 1.3.02
From: Westminster, CA

Since last post: 2203 days
Last activity: 1921 days

#7 Posted on | Instant Rating: 5.70
Originally posted by Big Bad

---

What was Carlito's finisher? I missed the show due to Game 7.

---


Elix Skipper's "Play of the Day"



---

There is a theory which states that if ever anyone discovers exactly what the Universe is for and why it is here, it will instantly disappear and be replaced by something even more bizarre and inexplicable. There is another theory which states that this has already happened.
- The Restaurant at the End of the Universe
Toast Jr
Summer sausage



Since: 30.1.03
From: Stafford Springs, CT

Since last post: 63 days
Last activity: 10 hours

#8 Posted on | Instant Rating: 6.00
Originally posted by The Great Thomas

---

Cripes, has Shannon Moore joined a biker club or something?!

---


My theory is he got a great deal on his get-up at Road Warrior Hawk's estate sale.

last night's show was good, except for the Tough Enough segment which was far too long for my taste. Especially since the only ones who interested me were the guy who hurt himself and is now in Ohio Valley, and the son of Big John Studd, who didn't even make the final cut. Hopefully, like the diva search, the segments will progressively get shorter.

My question of the night: Who *is* Chavo's good friend who stood by him through his injury?
TwisterF5
Italian



Since: 18.2.04
From: The Houston 'burbs

Since last post: 1773 days
Last activity: 1297 days

#9 Posted on | Instant Rating: 3.89
[quote Toast Jr: Who *is* Chavo's good friend who stood by him through his injury?
---


My money's on Uncle Eddie


---

"Cunnilingus and psychiatry brought this on" - Tony Soprano
oldschoolhero
Knackwurst



Since: 2.1.02
From: nWo Country

Since last post: 3720 days
Last activity: 3654 days

#10 Posted on | Instant Rating: 5.71
"My question of the night: Who *is* Chavo's good friend who stood by him through his injury?"

~PEPE~!

Or Paul London. Dressed as Pepe.


---
Once upon a time in China, some believe, around the year one double-ought three, head priest of the White Lotus Clan, Pai Mei was walking down the road, contemplating whatever it is that a man of Pai Mei's infinite power contemplates - which is another way of saying "who knows" - when a Shaolin monk appeared, traveling in the opposite direction. As the monk and the priest crossed paths, Pai Mei, in a practically unfathomable display of generosity, gave the monk the slightest of nods. The nod was not returned. Now was it the intention of the Shaolin monk to insult Pai Mei or did he just fail to see the generous social gesture? The motives of the monk remain unknown. What is known, are the consequences. The next morning Pai Mei appeared at the Shaolin Temple and demanded of the Temple's head abbot that he offer Pai Mei his neck to repay the insult. The Abbot at first tried to console Pai Mei, only to find Pai Mei was inconsolable. So began the massacre of the Shaolin Temple and all 60 of the monks inside at the fists of the White Lotus. And so began the legend of Pai Mei's five point palm exploding heart technique.
Mayhem
Scrapple



Since: 25.4.03
From: Nashville, TN

Since last post: 728 days
Last activity: 613 days

#11 Posted on | Instant Rating: 4.37

Damn, that Brian guy from Tough Enough is a tough sumbitch ... I just wish that Tough Enough was a separate show ...

Poor Shannon Moore ... he's about as lost in the shuffle as one can get.

And you gotta wonder if this will be Booker T's last big run?


---
Matt Tracker
Scrapple



Since: 8.5.03
From: North Carolina

Since last post: 6 days
Last activity: 10 hours

#12 Posted on | Instant Rating: 5.28
Originally posted by Mild Mannered Madman

---

Originally posted by Big Bad

---

What was Carlito's finisher? I missed the show due to Game 7.

---



Elix Skipper's "Play of the Day"


---


Is that the high-leg neckbreaker move Randy Orton used before the RKO?


---

"To be the man, you gotta beat demands." -- The Lovely Mrs. Tracker
saturn93
Blutwurst



Since: 21.4.03
From: Naperville, IL

Since last post: 12 days
Last activity: 2 days

#13 Posted on | Instant Rating: 1.60
Just finished watching...here it goes.

1) Carlito/Rico -> Carlito has the most interesting use of produce since Gallagher. This was definitely the "Bad Hair Match of the Night." Nice match, and a very interesting finishing move.

Cole/Tazz talks about Cena...they're thinking send your cards/e-mails...I'm thinking "How is he going to react when he's in Australia filming his movie."

2) Chavo returns -> Very happy to see him back. It makes me laugh when Cole/Tazz reacts to Kidman like JR/King reacts to Snitsky. 2 different wrestlers, but the same reaction.

Heidenreich/Heyman/Straight Jacket -> This will stop him for the time being.

3) Heidenreich/Moore -> SQUASH!!!! To me, Moore has the clothing of LOD, but the hair of the Red Rooster, only black. Try wearing that when you have your 3-Count reunion.

4) Torrie/Makeup lady/Kenzo/Long/Carlito -> Kenzo sings again. You build him up before he comes as this rough,tough wrestler and you make him into a singing clown. Long apologizes to Torrie about the apple incident, and questions Carlito about the night club incident. If this ends like the "Who ran over Austin" thing, I will throw every sheet of paper I use until I run out.

5) Eddie/Jindrak -> When Jindrak/Reigns entered, my dad's thought "Looks like they could be related." During the match we were thinking about where the Natural Born Thrillers (which Jindrak was a part of) are. Palumbo, on Raw but rarely seen...O'Haire, out of WWE and, I think in Japan...Sanders, likely in parts unknown or the independent scene. Jindrak steals one when Angle gives him the bell to use on Eddie. My thought, "It sure does look stupid to see a guy run in an arena with a suit on."

Heyman/Long talk -> Heidenreich/UT at SS, but Heyman has to get UT's signature. Guess it won't be "Hello Mr. Undertaker, could I have your signature."

6) Tough Enough -> Definitely an interesting group of wrestlers going for one contract, which a good 6-12 months will be in OVW. Wow...a Bruiser Brody reference. Double wow...a Bill DeMott & Al Snow sighting. Brian, that was a lot of heart to finish the obsticle course with one arm. However, because of the injury, he has to be cut, but he will get a developmental contract to go to OVW. Very classy on DeMott/Snow's part, and good luck to Brian on continuing his road to the show. Marty would have been nice, but he's stupid enough to lie about his age, and he goes.

7) 6-man Champ Showcase -> Dad: "Kenzo/Dupree team just doesn't make sense (in his opinion)." ARGH!!! The Bronco Buster and it is not made by a woman!!! Even though we can't stand Mysterio, very creative with the double teams with RVD. That's what I keep talking about. The inevitable was supposed to happen, but Booker kicks JBL. Didn't expect that one. Booker pins JBL. Interesting match, pretty surprised about the turn.

Well, I did miss sharing my opinions on Raw, even though it happened a good 30-40 minutes from home. The usual great crowd there. Interesting with the interviewers. #1 - Coach (gored) #2 - Grisham (accidentally kicked) #3 - Lilian (kissed by Christy). Usually something big happens in Chicago, but not much this time, likely because of the PPV the next day.

Be back next week.
KaneRobot
Morcilla



Since: 24.2.02
From: Bowels

Since last post: 4159 days
Last activity: 3451 days

#14 Posted on | Instant Rating: 2.22
Originally posted by Nuclear Winter

---

Plus, how can you say no to the son of Big John Studd?

---


I guess because he's not big, nor is he a stud(d). At least he has the "John" thing going for him.

40 Year Old Face Painted Black Guy From Tough Enough needs to come in as The Ultimate Warrior. Then people can say "IT'S THE SAME GUY HE JUST HAD SKIN SURGERY" as a nice twist on the "how many Warriors have there been?" thing.

Shannon Moore looks like a cross between Isaac Hanson and The Road Warriors.


---

"We fight in Soviet Union, or we fight NOWHERE."