redsoxnation
Scrapple



Since: 24.7.02

Since last post: 1784 days
Last activity: 1784 days

#21 Posted on
A few key points to look at in the Austin article:
1) He is either an idiot or lying when he says he never heard anything bad about Kevin Nash. As bad as Hogan could be, at least he made money for companies in his career. As a champion/singles main eventer, Nash could never make that claim. And with the book, he only rivaled Ole Anderson for ineptitude (of course, if Ted Turner gets his networks back and has a wrestling company, I wouldn't be shocked if Ole somehow ended up with the book yet again).
2) If Austin is coming back into the ring, I don't know how Gerwitz survives. Someone is going to have to be sacraficed, and if your going to sacrafice people, sacrafice the inept.
3) I think Austin is slightly off on the Lesnar situation. True, there is no logical reason for Vince to throw away a PPV match on RAW without hype, however, Austin is wrong in saying he should have been last in line for Lesnar. Last in line is Angle.
4) Austin is at an age where most guys are not the same after long periods of time out of the ring. He was able to get the rust off once, can he do it a few years older.
5) If Austin is facing Nash or Taker for the World Title in the spring, then absolutely no one in the company has a clue anymore.


---

Bringing the French along in a war is like bringing an accordion along when you go hunting. All it provides is useless noise.

SKLOKAZOID
Bierwurst



Since: 20.3.02
From: California

Since last post: 12 days
Last activity: 13 hours

#22 Posted on
Originally posted by drivebye14

---

So what if they were "giving away" brock v. austin without a lot of hype? Kurt Angle wrestled The Rock TWICE while kurt was being built up, with NO pre-show hype (i have been watching a kurt angle tape i got from this awesome tapes site, it has every kurt angle apperance in wwe ever on it).

Kurt angle fought john cena on his first night, and made him look like a superstar. the rock fought kurt angle when he was still nothing- thats what top level performers DO.

---


Let's be honest here. Brock Lesnar isn't just some rookie looking for a break. Let's not paint such a pretty picture for Brock Lesnar. The situations with Brock and John Cena are two entirely different scenarios.

Brock stands before us now as one of the top guys on SMACKDOWN! and a headliner on a big card in MSG this weekend, plus he's heading into WM poised to take the WWE Title in one of the biggest matches on the card. Oh, and he won the Royal Rumble and King of the Ring, and beat The Rock in the main event of the 2nd biggest PPV of the year. If he had beaten Austin before all of that, it wouldn't matter much. We didn't need to see that match right away, and it's bad booking to run with it for the sake of saving a tanking show for a week.

Lesnar did not get screwed or held down one bit by Austin, which leads me to believe that him beating Austin on RAW wouldn't have done him or Austin any good. He'd be here whether Austin did anything or not... and it's not because Brock Lesnar is talented. He's as green as anyone straight out of the WCW Power Plant, just with a great amateur wrestling background. Just listen to the guy talk.

His future in WWE was secured and predetermined from day #1 and he is totally manufactured by management to be an unstoppable monster. Talented worker? Yes. Future of WWE? The immediate future, sure.

Cena, however, IS merely a rookie looking to make it. From what's been said about his OVW career, he seems to be talented as well. Angle wanted to help the guy out, because that's what he does. Angle is at this point where he is not the biggest draw in wrestling, the top babyface on the roster, nor the most important guy backstage. He can do whatever he wants without hurting his drawing power one bit. Given what Austin described about the political climate backstage in WWE, it sounds as if he was admittedly paranoid and felt he had a lot to lose if he was fed as just another victim to Lesnar.

The big difference is that Brock's success was determined before he ever stepped through the door while Cena's future is wide open.

The Rock did work with Angle, but he was clearly established as the superior guy in their early bouts.

Kurt Angle and Steve Austin are different in the respect of putting over young talent, but it has nothing to do with selfishness. I agree with Austin that he is the standard everyone has to live up to in WWE. If you beat Austin, you're one of the best, from a storyline perspective. Angle's character has usually been A) a heel and B) a goof. Angle has plenty to job for. If Angle ever wanted to expand his character and be the man, he'd be a face right now poised to beat the unstoppable heel Brock Lesnar.

Is Angle less selfish than Steve Austin? From reading Austin's article, Austin says that he's the big money guy in WWE, and he's right. Kurt Angle is a top player, but he's not at Rock or Austin's level yet in WWE, which means he has the flexibility to work anywhere on the card with anybody and not have it endanger a potential draw in later months.

The Rock lives to talk trash on the mic and make goofy poses in the ring. He doesn't care if he wins or loses and it can be argued that he's not a very serious character like Austin is. He's a top draw like Austin, but not because his character is based on kicking ass. It's because The Rock is funny, more or less. There's nothing wrong with it. It makes money and I enjoy watching it.

One of the big problems with wrestling these days is that they aren't keeping enough of the guys apart. You were right about how they've been keeping Lesnar and Angle apart so that they can draw eventually.

What about after Angle/Lesnar? What happens when Brock wins? There is a future after Angle faces Lesnar at WM19. Why not keep Austin away from Brock, too, so that match can headline SummerSlam or WM20? They have given Brock so much over the last year that someone has to stop him, but if not Austin, then who? HHH? That doesn't look very promising for anyone.

(edited by SKLOKAZOID on 31.1.03 1911)
Freeway
Scrapple



Since: 3.1.02
From: Calgary

Since last post: 1610 days
Last activity: 1297 days

#23 Posted on | Instant Rating: 5.96
The icons in the wrestling industry are as follows:

Shawn Michaels
The Rock
"Stone Cold" Steve Austin
Hulk Hogan
Ric Flair
The Undertaker

Brock Lesnar beat Hogan, Undertaker & The Rock successively in PPV matches that were promoted to holy hell and did pretty good business.

If he beat Austin, Flair or Michaels in a throwaway match on RAW, it'd bury the Icon and ruin their ability to put over younger guys in the future. Also, it's stupid to blow a money match on RAW for no reason. I mean, if Austin was around...you have Brock win the King of the Ring, then beat/injure Austin at Vengeance, then beat Rock at SummerSlam for the title, then...etc, etc, etc. It's all about building up the guy without ruining the guy he's beating.

And as for the Rock wrestling Kurt Angle...it was like the Rock wrestling Benoit when Benoit came in. Except, Angle's matches with Rock on RAW (like when Rock ended Angle's unpinned streak) actually were announced beforehand. Plus, they weren't planning on pushing Angle to the moon. Angle came in in November and won the title in October the following year. Brock came in right at the brand extension (April or May) and was champion in August. Big diff.


---

Remember: No-selling makes Baby Jesus cry.

The Flames: 17-24-7-3 [All-Star Break]
Bragging Rights: TheBucsFan (Go Bucs!)

fuelinjected
Banger



Since: 12.10.02
From: Canada

Since last post: 4567 days
Last activity: 4567 days

#24 Posted on
"When Hall and Nash were in WCW, they stirred up a lot of crap."

When commenting on them, I believe he was saying from a personal standpoint he's friends with Nash and doesn't mind Hall but doesn't like Terry Bollea, the man.

The last in line thing is subjective and they're lucky Rock stepped up to be the first. What's a bigger money match - Lesnar/Angle or Lesnar/Austin? I feel that Lesnar shouldn't go over Angle at WrestleMania because what's left for Lesnar after that? Angle needs that win over Lesnar WAY more then Lesnar needs to beat Angle, IMO.

I do agree that there needs to be less full out scripting if that is what's going on. Give the guys a chance to sink or swim on their own. If everything is scripted down to the last word, it makes it increasingly difficult for guys to breakout of the pack and stand out.

Its kinda like a quarterback in football. Some of them need the leeway to be creative and think on their own. Some of them don't have that ability but are great at executing what's given to them. And some just suck either way.

It seems like Austin's saying what a lot of people are thinking about the product but will Vince actually listen to him? I don't know if he's right and if his solutions would help but what they've been trying the past year or two just hasn't been working.
rlbehan
Chipolata



Since: 6.7.02
From: Albany

Since last post: 4569 days
Last activity: 3352 days

#25 Posted on
The article was a great read, again, thanks for posting it for us. To those of you surprised that Austin basically was blameless for what happened, and that he did not mention beating his wife, well, come on, what did you expect? For those who are thrilled with his impending comeback, remember that he is pushing 40, and has not worked in what, 8 months? I for one am more than willing to let him do a Hulk Hogan run, it will be fun and will increas interest again in the WWE. Fact is, he probably does not have a long time left, and I really don't see him as a dominating force any more. He made a lot of money for the company in his prime, and will always be one of the icons, but he needs to realize that there comes a point when roles change, and that it is time to move out of the way. Problem with Austin is he still sees himself as being in his prime, and at the top. That is human nature, I think. To say the match between him and Brock was the "last" match implies that he is the man. I am not so sure that was the case then, and its not now. I hope it works out well for Austin and the WWE, but I can see this as possibly a very short lived experiment if the bookers decide Austin needs to job a couple times.
Enojado Viento
Potato korv



Since: 12.3.02
From: Your Grocer's Freezer, NC

Since last post: 2026 days
Last activity: 1298 days

#26 Posted on
I dunno. I got the impression from the article that he knew time was running out and he was fully prepared to make this his last run and go out on top.

Maybe I'm willing to cut Austin some more slack, since I was there to follow his first run starting in 96-97 to the title, and for the most part, wasn't really ever let down by anything he did, even the X7 heel turn (which, if you're going by ratings probably was a a failure but made for damn good TV) was watchable, which is all I really ask of wrestling--it can suck, it can shine, but dammit, I shouldn't be looking at my watch while it's on. Just make it to where I should give a damn about what's happening.

And hey, Austin managed that more times than not, most recently in the tag match with HHH vs. Jericho/Benoit. There have been moments after that, but start to finish, those two hours of TV were the last time I really gave a shit about RAW barring the odd match here and there. It's been close, but it's never equaled that level since.

You can disagree with how he left and the Debra thing. It's not really any of my business. But do these two things mean his entire career up to that moment are null and void? I don't think so.


---

-LS

"Yeah, well, the movie lied."
The Vile1
Lap cheong



Since: 4.9.02
From: California

Since last post: 3317 days
Last activity: 3049 days

#27 Posted on
Freeway 420, Brock Lesnar never wrestled Hulk Hogan on PPV, he wrestled him on Smackdown and that was Hogan's last match before his lengthy absence.


---

"I am many things Kal-El, but here I am god."
-Darkseid
Phoenix37
Haggis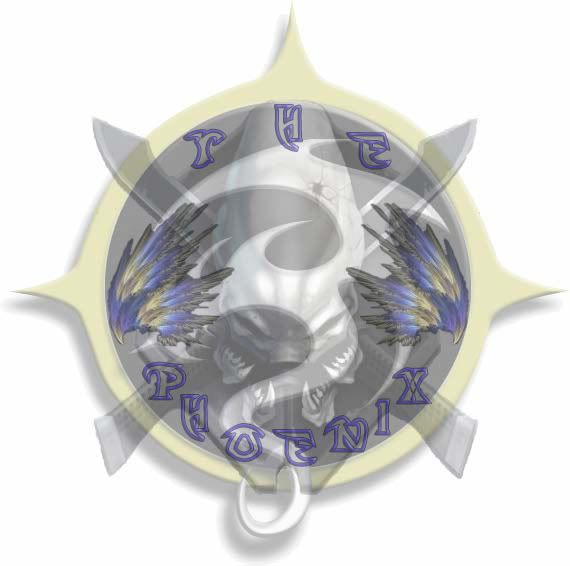 Since: 31.1.03
From: NP, Rhode Island

Since last post: 4412 days
Last activity: 4020 days

#28 Posted on

His rationalization that he doesn't have to do anything if it doesn't work for him or make sense is stupid. Because he legally can't. It's called a contract. You can't just not honor it because you "drew more money than anyone in the history of the business". That's just retarded. He broke the law.


---


Great - does this mean we're gonna have an Austin/Bossman feud?!?! But all seriousness aside - to hell with "the law" - we're talking about morals here. Don't get me wrong, I don't agree with how the whole thing went down, but, like everyone here - who am I to judge? We got his side of the story and it pretty much solidifies most of the speculations (ex: not wanting the match w/ Brock etc), and hell I totally agree with him. Thats just horrible business and plain WCW booking (cheap shot). He did what nobody else would have done. He said SCREW YOU VINCE! He walked, which in turn sent a message to Vince. People complain all the time but nobody really does anything drastic to be heard. Austin did what he felt he needed to do in order to be heard. It gave him a much needed break, and hopefully woke Vince's dumbass up. Here's to hoping. I for one, can't wait his return. Judging from his article, it seems to me he has the same feelings as all of you for the current product. Maybe he'll turn things around again. Again, here's hoping.

By the way, it's my first post so I'm sending a shoutout to all you loyals. I'm looking forward to mingling in.

I do have a couple of questions.....

1) What does "teo" stand for when referring to trips?
2) How do I take this damn Italics off?
3) Did you just grab my ass?



---

From The Ashes - A Phoenix Will Rise
The King of Keith
Lap cheong



Since: 4.11.02
From: Winchester, VA

Since last post: 1255 days
Last activity: 1254 days

#29 Posted on
Thank you for posting that article for us. There were some parts that made me laugh (his mini rant about HHH was brutal), and it made me think, and now that I've thought I don't know how to take it all.

Look, Austin was the WWF. He points this out many times. I agree. Austin thinks that an unannounced Brock/Austin match should have been done later instead of the day he left. I agree there as well. Brock did not suffer. Say what you will about Austin. The man can still go. He might be 38 but just a short 2 years ago he pulled off two amazing PPV matches in a row with HHH and Rock. He can still get it done.

I don't agree with his take on the Rock speech. Rock's speech was basically to the fans, and not an attack on Austin. I also didn't like how he focused on the negatives of the RAW Magazine smear campaign and the Confidential episode. Sure, they were attempts to put the WWE as the good guys. He didn't say anything about Vince on RAW offering him his spot back at any time and leaving the beer for him. In my eyes, that was one of Vince's classier moves. He also seems to want to get back to the styles of the 80's/early 90's wrestling shows. Pro Wrestling has evolved and he was one of the cornerstones of that movement. Would Austin have been as over as he was without Vince McMahon clouding his every step in his initial title run? Would Austin have been as over without flushing Brian Pillman's head in a toilet bowl or attacking Bret Hart in an ambulance? Would he have been as over if he'd never shown up at the Pillmans' home? Who knows.

This was a very entertaining read, though. I don't think there's anyone better on the mic than Austin and I will be cheering loudly once I see him back. However, there will always be a thought lingering in the back of my head that he could quit at any time.

Just my two cents...


---

Welcome back, Jazz! We missed you!
drivebye14
Cotto



Since: 5.9.02

Since last post: 5225 days
Last activity: 5178 days

#30 Posted on
i dont agree with you on cena- i think he WAS supposed to get pushed to the moon, but then got de-pushed. First off, he BEAT Y2J in his first pay per view apperance.. now someone is going to make a stupid (probably hhh-related) joke about how jericho always loses at pay per views, but this a ROOKIE beating a former wwe champion at a pay per view! thats bigger than kurt or brock's first pay per view wins. Also, JR made a comment on his ross report to the effect of "for those of you who are complaining about how much of a push brock has gotten, you will really hate what we do with John Cena". From those two things, i think it looks like Cena was in line for the big push (maybe not brock-level, but Kurt-level), but then got depushed for some reason (the fact that his face character was so vanilla, perhapse?).

Now onto the kurt situation. Kurt had a huge winning streak coming into the WWE, he won the european title and the intercontinental title AT THE SAME TIME within his first couple of months in the wwe. and the time kurt faced the rock to end his undefeated streak was the SECOND time he face, the first time was a totally unpromoted match on raw. the reason his push ended up being smaller than brock was only because there was more top-level main event tallent in the wwe in kurt's early days, and brock happend to fall into a star-vacuum. And did those early matchs HURT the rock v. angle fued months (years?) down the line? HELL NO. The wwe knew that kurt v. brock was the big program they wanted to build up, which meant that an austin v. brock program would be probably at least a year away (especially since they were moving brock to a COMPLETELY DIFFERENT SHOW from austin- with the brand split ect). So it wouldnt have made ONE BIT of difference if brock faced austin that night on raw, and do you really think you wouldnt of bought the fued or pay per view payoff a year from now cause they had one match a year before? yeah... right.

The Vile1
Lap cheong



Since: 4.9.02
From: California

Since last post: 3317 days
Last activity: 3049 days

#31 Posted on
drivebye14, didn't angle beat Val Venis on Smackdown to win the European title, then beat jericho at no way out for the interncontinental title?


---

"I am many things Kal-El, but here I am god."
-Darkseid
kazhayashi81
Potato korv



Since: 17.6.02
From: Buenos Aires, Argentina

Since last post: 4006 days
Last activity: 3957 days

#32 Posted on
Originally posted by The 5th Horseman

---

Of course, there is also the big pink elephant of the other, more personal problems that Austin never touched on (not that I blame him for staying away from it)in this article. And before anyone tells me it's none of my business, it was national news so I know about it whether it's my business or not and it will be on my mind when Austin comes back. A guy, especially a guy as big as Austin, beating on a woman is a pretty big deal to me. Hopefully, it was a one time thing for Austin that he will never do again and hopefully the thought of what he did will be short lived and fade rather quickly also. Lord knows, the show has greater potential with Austin around. Maybe being back in the WWE will help Austin as much as it helps the WWE.

---


Actually, he did write a page about it, it was a side-page, so it might have been left out of that posting. He said he regretted it, but it did get blown way out of proportion.


---


A democracy cannot exist as a permanent form of government. It can only exist until the voters discover that they can vote themselves money from the public treasure. From that moment on the majority always votes for the candidates promising the most money from the public treasury, with the result that a democracy always collapses over loose fiscal policy followed by a dictatorship.

The average age of the world's great civilizations has been two hundred years. These nations have progressed through the following sequence: from bondage to spiritual faith, from spiritual faith to great courage, from courage to liberty, from liberty to abundance, from abundance to selfishness, from selfishness to complacency from complacency to apathy, from apathy to dependency, from dependency back to bondage.

Alexander Tyler
Tribal Prophet
Andouille



Since: 9.1.02
From: Winnipeg, MB, Canada

Since last post: 797 days
Last activity: 57 days

#33 Posted on
Originally posted by The Vile1

Austin is complaining about it not being a wrestling show anymore? Excuse me, but wasn't Austin a large part in making WWF/WWE more about entertainment and "performance" instead of a "competition". He was the centerpiece of WWF Attitude and in this paragraph he seems to resent it. I don't understand.

---


I think what he's talking about it that before, the guys used to go out to always try to one-up each other and see who could do the best, but now EVERYTHING'S scripted, and the guys don't have much say in what their character's do, how the matches go, or anything like that. They're just actors because the sitcom guys only know how to write for actors.

Damn, what a great article though. Hopefully it wasn't a ghost-writing job. There's too many great things to quote from.
I guess my favorite would be when talking about jobbing to Lesnar out of the blue, he says 'If you're a stupid S.O.B., you say, "Yeah, Austin, do it."'


Tribal Prophet
Ana Ng
Blutwurst



Since: 6.8.02
From: Naples, FL, USA

Since last post: 5142 days
Last activity: 4716 days

#34 Posted on
Really awesome article. I marked out reading a transcript on a website! I understand their reasons for not having him cut this promo on tv, but how much would we have all freaked for it on tv?





---

Think Happy Kurt Angle Thoughts.
It's False
Scrapple



Since: 20.6.02
From: I am the Tag Team Champions!

Since last post: 60 days
Last activity: 27 days

#35 Posted on
I've said it before (and I even had a sig that said this same thing), but Steve Austin will hopefully save us from all the crap we've been seeing since...well...since he left! At least when he was around, we were seeing good *** matches with him and 50-YEAR-OLD RIC FLAIR! I still don't buy into that crap that he's lost a step, because his last three feuds were with Scott Hall, Undertaker, and Big Show. Austin rules the world, but he's not a miracle worker.

As for the article, I read it and shake my head at how dumb Vince McMahon really is. How do you stand by a pimply little nerd like Brian Gerwitz and ignore the BIGGEST DRAW IN THE HISTORY OF THE PROMOTION?! It boggles my mind! In any other universe (well...except for WCW), Gerwitz would have been turfed LONG AGO! When VINCE F'N RUSSO is going on interviews and saying "Man, that guy sucks!", then you know the guy SUCKS!

I have a feeling that Vince McMahon will eventually have to make a choice. He'll have to choose who to keep: Austin or Gerwitz. Sadly, I seriously believe Vince will keep Gerwitz.

(edited by It's False on 1.2.03 0050)

---

Forget Brock! TRINITY is the Next Big Thing!
Eddie Famous
Andouille



Since: 11.12.01
From: Catlin IL

Since last post: 481 days
Last activity: 22 days

#36 Posted on

OK folks, take a long, deep breath.

Now remember, it's an artice in a WRESTLING MAGAZINE run by the WWE.

Remember how they manipulated people around the whole Shawn Michaels comeback...

Try to figure out which points in the rant were placed there by WWE writers so that Austin could come back with the maximum fan base behind him, and which points were written for him to have jumping-off points into immediate storylines.

A well-done ass-covering work.


---

George Washington gave his signature
The Government gave its hand
They said for now and ever more that this was Indian Land

"As long as the moon shall rise"
"As long as the rivers flow"
"As long as the sun will shine"
"As long as the grass shall grow"



mskj
Summer sausage



Since: 10.1.02
From: Tennessee

Since last post: 2273 days
Last activity: 2032 days

#37 Posted on
Freeway, like someone else mentioned, Brock beat Hogan on Smackdown. And he also beat Flair, on Raw, in the opening match of the show, with no build.

The Austin/Flair matches were awful. They were terribly one sided, even when Big Show was added to Flair's side.

After reading this article I don't want to see Stone Cold back. He doesn't seem sorry he left. Nothing is his fault. Yes creative sucks. Yes he deserves a better send off. But he left because he thought Brock/Austin was a bad business decision for Raw? Stone Cold Steve Austin does not make business decisions for WWE. That's the damn bottom line.


Edit: And Eddie Famous might be right too.


(edited by mskj on 1.2.03 0454)

---

I hope Ohio State beats Miami.
Cali7772003
Loukanika



Since: 31.1.03
From: MA

Since last post: 5528 days
Last activity: 5528 days

#38 Posted on
I do not knwo about Austin coming back. I really think when he did that angle on being a bit mental he really did go mental. Wrestling has got to be a very vutthroat business. I think he is one of the best wrestlers of all time but he tarnished himself. I could care less if he comes back. I just wish that would get rid of Bishoff. HHH really is starting to bug me. I thought he was funny a while ago when he and Steph were heels together now he just look like an asshole. We are about ready to turn RAW off for good if it does not get better soon. Thanks for the article.

Cali


---

Cali
Mr. Heat Miser
Blutwurst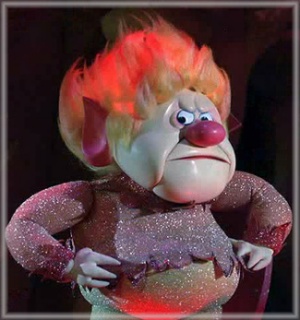 Since: 27.1.02

Since last post: 3849 days
Last activity: 1952 days

#39 Posted on
Originally posted by Eddie Famous

---

OK folks, take a long, deep breath.

Now remember, it's an artice in a WRESTLING MAGAZINE run by the WWE.

Remember how they manipulated people around the whole Shawn Michaels comeback...

Try to figure out which points in the rant were placed there by WWE writers so that Austin could come back with the maximum fan base behind him, and which points were written for him to have jumping-off points into immediate storylines.

A well-done ass-covering work.

---


I'm amazed it took until post#38 for someone to say this. The thing was written entirely in character - it sure screamed work at me. And Eddie's right, we now have a ready made feud w/ HHH...


---

Everything I touch, starts to melt in my clutch........
I'm too much!
Davros
Blutwurst



Since: 22.8.02
From: Between thought and Reality, TZ

Since last post: 3963 days
Last activity: 3958 days

#40 Posted on
Pardon me if I sound like a troll when I say this...

ALL of you MOTHERFUCKERS >KNOW< you'll be marking out for Austin's return. "I don't wanna see him come back" or "good ass-covering". FUCK-OFF. He is the one guy that illicits THE biggest pop out of anybody on that pathetic scrap of a show called RAW. Every arena they've gone to, and the audience at the raw anniversary, you heard em. Tousands of people can't be wrong. If you watched his first televised match from the USWA back in 90 the way me and my bro did, and saw him tear the house down in WCW, you'd feel as strong as I do.

When all of you little smark-ass pieces of shit that have only been watching this damn game since 97 or 98, y'all DON'T understand. When you see a guy come up from nowhere, and see him become THE MAN in a matter of years, that's fuckin' wrestling. When you for instance cheer some young dude nicknamed Robbie V in a struggling promotion like IWCCW in 1992, because he gives a shit, and see him as one of the biggest stars now -Rob-Van-Dam", that's fuckin' wrestling.

When I see Paul Levesque dry fucking a mannequin, that ain't fuckin wrestling. When I see Chuck and Billy make a mockery of a lifestyle some people in this world live, that is a slap in the face to anybody that has anything different from anybody. That is an insult to wrestling fans, and it ain't fuckin' wrestling.

I just wish I could see some of the expressions on the faces of some of you smarkie bastards when he comes back. You'll be cherring so fuckin hard and ready to piss your pants, just like I will. So yeah, SCSA is coming home and wants to give the WRESTLERS the business back. Cool. When that happens, hopefully some of these smarks will become REAL WRESTLING FANS.

Breathe Richard, breathe.


---

Boy, raw tenth anniversary? Bullshit. Kinda makes it not worth it, don't it.
Pages: Prev 1 2 3 4 Next