Mr Shh
Lap cheong



Since: 9.1.02
From: Monmouth County, NJ

Since last post: 53 days
Last activity: 53 days

#1 Posted on | Instant Rating: 5.46
So, what's going on with Those Damn Dudleyz? They got beat clean by Jindrak and Cade on the last Heat. They get beat by La Resistance on this upcoming Heat (is it clean though?). There's no hint of an angle there. In fact, their angle with Coach was nowhere to be found this week on Raw (and neither were the Dudleyz themselves). What's up? Punishment? Being moved to Smackdown?
Promote this thread!
Dexley's Midnight Jogger
Pepperoni
Moderator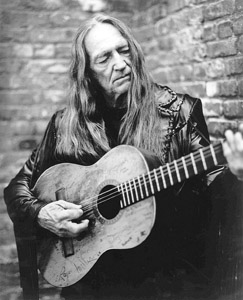 Since: 10.10.02
From: New Hampshire

Since last post: 1539 days
Last activity: 1453 days

#2 Posted on | Instant Rating: 8.28
Perhaps they are putting over other talent. They can spare to get pinned a few times now and again, and especially on Heat.
fuelinjected
Banger



Since: 12.10.02
From: Canada

Since last post: 4538 days
Last activity: 4538 days

#3 Posted on | Instant Rating: 5.15
I dunno, maybe they could come up with SOMETHING ... ANYTHING new? They've been doing the exact same match for 5 years. Oh, Bubba started ripping off the Bionic Elbow.

I don't even mind that they've used the same moves, it's just always the same match. If you've seen one Dudleys match, you've seen them all.

The upcoming Heat is just for International viewers, though, so I guess it doesn't really count.
Joe E. Nitro
Salami



Since: 4.2.04

Since last post: 4907 days
Last activity: 2388 days

#4 Posted on
They've kind of turned into a modern day Nasty Boyz. I still think Buh Buh has some talent for a big man, but I really don't know what you would do with them at this point. A heel turn, a good manager and some deceant tag team compition might be a start in the right direction.
Dexley's Midnight Jogger
Pepperoni
Moderator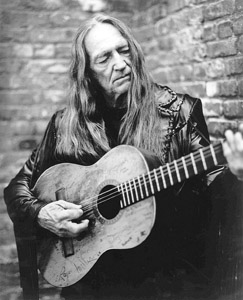 Since: 10.10.02
From: New Hampshire

Since last post: 1539 days
Last activity: 1453 days

#5 Posted on | Instant Rating: 8.28
I could see maybe pairing them with Teddy Long and turning them into sadistic heels again (Dudley discrimination?), but other than that, there isn't much left to do for them as a team. On the singles roster, there isn't much room for new guys.

They've been a team since 1996, right? That's a pretty long run to be together.
Tenken347
Knackwurst



Since: 27.2.03
From: Parts Unknown

Since last post: 1 day
Last activity: 15 hours

#6 Posted on | Instant Rating: 5.21
The problem is that they really have nowhere else to go. They already tried breaking up the team, and the fans shit all over it. I think the real problem is just that they don't have any other team that's at their level, so they don't really have any good programs to work.
TheLurkingHorror
Bauerwurst



Since: 14.7.03

Since last post: 5174 days
Last activity: 5173 days

#7 Posted on | Instant Rating: 7.39
They need to be taken off of TV for two to three months. Maybe run an injury angle, with Jindrak and Cade doing something dastardly and taking them out. If they don't have a certain direction, their gimmick is too one dimensional to get overcome it. There are too many directionless guys on the roster.

(edited by TheLurkingHorror on 11.2.04 1049)
Aldo D 2112
Goetta




Since: 21.4.02
From: West Palm Beach, FL

Since last post: 3843 days
Last activity: 3672 days

#8 Posted on | Instant Rating: 7.88
Just had a thought. When the WWF (at the time) brought the Dudleys in, they regressed to the stuttering and Three Commandment gimmicks that were used in ECW. Why not turn them heel and have Bubba incite the front row again? (Of course, the comments would have to be toned down for the TV audiences.) It wouldn't be the first time that WWE has borrowed an ECW idea.
Twoflower
Bauerwurst



Since: 4.1.02

Since last post: 3341 days
Last activity: 3280 days

#9 Posted on | Instant Rating: 4.80
I've always wondered about that; when the Dudleys were heels, why didn't they turn them loose, ragging on the crowd? Some of the front-row attack promos were awesome, and even if they weren't dropping F-bombs I'm sure they could come up with something good.

My only guesses are:
A) Large crowd means less intimacy for attacks like this. The guy eighty four rows back will just laugh at the guy in the front seat being mocked.
B) Someone might jump the barrier and go after 'em. Security would not be happy about this.
Matt Tracker
Scrapple



Since: 8.5.03
From: North Carolina

Since last post: 3 days
Last activity: 1 day

#10 Posted on | Instant Rating: 5.58
The Dudleyz have joined the spectacle midcard role also populated by Rikishi, Scotty 2 Hotty, Spike, Big Show, Booker, RVD and the women. People don't care about the characters; they want to see the particular moves. The Dudleyz have been "tabled" into insignificance but sell tickets on the hope for an eye-ctaching spot.

It's not a bad gig, really. As long as the people still wanna see those spots, the Dudleyz have a job with the WWE. But they don't have heat to vie for the titles as long as we have no empathy for the individuals or the team. It's merely the White Dudley and the Black Dudley sometimes joined by the Little Guy.

There's no need to fix the team right now. Let 'em fill that midcard and let someone else try their luck as a title contender. Then, after awhile, let them play the thugs for a stable, maybe against Evolution.


---


"To be the man, you gotta beat demands." -- The Lovely Mrs. Tracker
JoshMann
Andouille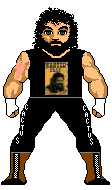 Since: 17.11.03
From: Tallahassee, FL

Since last post: 3569 days
Last activity: 3566 days

#11 Posted on | Instant Rating: 4.02
Also, and this is just me, but as long as they're still a NAME team (which is rare right now given the lack of quality teams) and they're not doing anything else, LET THEM give a few teams the rub and try to give a few teams coming up some credibility. Better now while it still means something.

They've had an excellent run with the E, probably better than anyone could have expected, and they'll still have a job, but as long as you recognize they their day as a top team may be approaching a close for now, you use them to elevate others. And yeah, the Kane portion of the storyline came into play a bit, but otherwise, they put over Cade and Jindrak clean as laundry, like you're SUPPOSED to do to put the new guys over.


---
"America's top dog is a big, slobbering, barking dog named Josh" [AP]