Parts Unknown
Lap cheong



Since: 2.1.02
From: Darkenwood

Since last post: 266 days
Last activity: 266 days

#1 Posted on | Instant Rating: 4.49
Yeah, I said it.
Some of my friends, coworkers and acquaintances have been bitten by the Da Vinci bug recently. I like to be as relevant as possible, so I picked up the paperback and gave it a read. What I found astounded me: this book is a long, boring dissertation obviously couched in melodramatic pseudo-intrigue. I can't believe this thing has attracted so much attention. All of the theories about Christ have been around a loooong time before the book, but it seems people think it's some kind of recent revelation.
At what point did I realize how lame this book was going to be? When the author lazily described (well, it's not really description) Sophie as being "not beautiful like the cookie-cutter blondes on dorm room walls." Give me a break! If you can't write a real description, don't make a book.
Now granted, I'm just some putz who is NOT a best selling author, but color me disappointed. Your thoughts?


---


"How could we possibly appreciate the Mona Lisa if Leonardo had written at the bottom of the canvas: 'The lady is smiling because she is hiding a secret from her lover.' This would shackle the viewer to reality, and I don't want this to happen to 2001." - Stanley Kubrick
Promote this thread!
wmatistic
Andouille



Since: 2.2.04
From: Austin, TX

Since last post: 453 days
Last activity: 337 days

#2 Posted on | Instant Rating: 3.65
Honestly I enjoyed the book up until the ending, which sucked. Angels and Demons is a million times better from start to finish. I think the popularity just came from it being an ok story trying to play up certain "facts" that a lot of people were never exposed to. Now considering a lot of its theories and facts were taken from a book which is now considered a joke doesn't really matter, cause no one knew that until the documentaries started appearing on History, A&E, Discovery and every other channel. That and in case you didn't notice, some religious types can be a little loud and edgy when anything they believe is challenged, and tend to take the things they read a little too literally. I think their uproar is a huge part of why the book remains popular.
Cerebus
Scrapple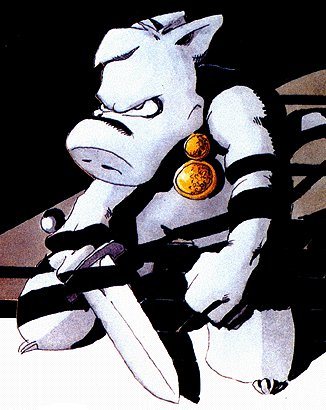 Since: 17.11.02

Since last post: 352 days
Last activity: 74 days

#3 Posted on | Instant Rating: 0.97
I still haven't read it.

I did read Angels & Demosa, which I thought was better then it had any right to be, cuase after trying to read Deception Point, I figured Dan Brown was a hack.

I will see the movie, though, because Tom Hanks' mullet looks AWESOME!
Wolfram J. Paulovich
Frankfurter



Since: 11.11.02
From: Fat City, Baby

Since last post: 4292 days
Last activity: 3662 days

#4 Posted on | Instant Rating: 5.78
You'll get no argument from me. The book is just terrible, and Angels and Demons is just as bad. I think the thing that drove me insane, apart from writing that struggled to be two-dimensional, was the sheer volume of errors in both books. I can understand getting things wrong in order to facilitate your fictional plots. But Brown throws in mistakes in the background, periphery, wherever! It's obvious that in addition to being a bad writer, he's also a bad researcher. So of course he writes quasi-historical fiction. Wonderful.


Edit - to add something I posted here from way back, with a little edit:

---

I have a friend who lives waaaaaay out in county property, in the boonies. [He has no neighbors even remotely close by.] He likes to fire off guns at night to blow off steam, like Hunter Thompson. Someone bought him a copy of The Da Vinci Code, and he couldn't give it away. He asked me if I wanted it, and I said, "Hell no!" He said, "Man, I don't want it either." For whatever reason, I said, "Make it your shootin' book." Apparently, he did. Now I'm sort of secretly hoping that someone gives me a copy of it for Christmas, so I can drive down to his house and blow a copy apart. I think it would be very therapeutic.

---


(edited by Jeb Tennyson Lund on 4.5.06 2204)

---
The Obtuse Angle Archive.
Roy.
Pepperoni



Since: 25.2.04
From: Keystone State

Since last post: 3693 days
Last activity: 59 days

#5 Posted on | Instant Rating: 4.84
I thought it was a good "beach" book. Nothing too deep, easy to skim, and cookie cutter characters. The perfect book for me, really, especially when classes are in session. I had a gift card to Barnes and Noble, and added it to a large book purchase on a whim (it had just come out and I had read Deception Point and Angels and Demons). I devoured it in a few days, and promptly forgot about it.

When it blew up, I was amazed, simply because there seemed to be an inordinate amount of people (*smart* people I know) who believed it to be semi-historical, and they began looking stuff up online and at libraries. Then the religious groups got involved in boycotts and protests, and I think that fueled the buying. Controversy sells, as does no paperback printing for two+ years.

I think some of the backlash ("this books sucks") is because, well, people sometimes expect best selling books to be a good read.


Alessandro
Lap cheong



Since: 2.1.02
From: Worcester MA

Since last post: 74 days
Last activity: 5 days

#6 Posted on | Instant Rating: 3.04
I haven't been following this whole plagiarism deal that the Da Vinci Code is going through, but I read The Tomb of God many years back (a "non-fiction" book) and everytime I hear people talking about the book's plotline, it just sounds like a total rip-off to me.




---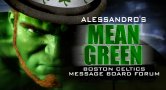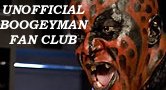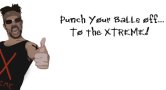 dunkndollaz
Banger
Back to Back Survivor



Since: 3.1.02
From: Northern NJ

Since last post: 26 days
Last activity: 13 hours

#7 Posted on | Instant Rating: 7.01
This book made perfect reading material for the train. Not too deep that I would miss my stop. I'm glad I only blew $7.99 on it and I will wait for the DVD to see the movie as there is no way in hell that this book will ever translate into a "$100 Movie" for me no matter how awesome Tom Hanks' mullet may be.......


---

Hey Crab Man !
Jobberman
Kishke



Since: 2.1.02
From: West Palm Beach, FL

Since last post: 1417 days
Last activity: 69 days

#8 Posted on
I liked it. Didn't take it as historical fact, but I liked it.

I liked "Angels and Demons" and 'Deception Point" better.