Kawshen
Liverwurst



Since: 2.1.02
From: Bronx, NY

Since last post: 3293 days
Last activity: 1553 days

#1 Posted on | Instant Rating: 6.43
http://sports.espn.go.com/nba/news/story?id=2166343

Of course, this is necessary what with all the little children coming into the league and all. So, here's the list of which D-League team which NBA teams can pick from:

Fayetteville: Charlotte, New York, Detroit
Austin: Denver, San Antonio, Houston, Clippers
Fort Worth: Golden State, Lakers, Dallas, Portland
Arkansas: Atlanta, Cleveland, Memphis, Toronto
Florida: Miami, Orlando, Boston, Minnesota
Tulsa: New Orleans, Indiana, Milwaukee, Chicago
Albuquerque: Utah, Phoenix, Sacramento, Seattle
Roanoke: New Jersey, Philadelphia, Washington

So, the NBA is trying to establish an actual minor league (as per the collective bargaining agreement). Teams can send someone down up to three times and they can't have more than 2 down there at once. It also says they'll still get paid their NBA salaries, etc.

I find it interesting that they have some divisional rivals sharing from a team here. Hopefully, if this works, they can expand this to 15 teams (just 2 for each). It's seems like an OK start. Hopefully some coaches won't be vengeful and use it as an excuse to dump someone down there.


---

"The way I feel right now, I'd trade my mother if the right deal came along." -- Isiah Thomas.

Promote this thread!
drjayphd
Scrapple
Moderator



Since: 22.4.02
From: Outside of Boston

Since last post: 64 days
Last activity: 14 days


ICQ:
#2 Posted on | Instant Rating: 5.69
As I understand it, you can only get sent down in your first two seasons, so if someone gets busted down to, say, Tulsa, it'd probably do them some good. I'd imagine they wouldn't farm out someone like Granger or even Hakim Warrick.


---
You wanted the best, you got... Out of Context Quote of the Week.
"...but that doesn't mean he can't relate an amusing anecdote about the Haiti Kid and one of the Frenchman's testicles." (Hogan's My Dad)
Merc
Potato korv



Since: 3.1.02
From: Brisbane, Australia

Since last post: 2623 days
Last activity: 2601 days

#3 Posted on | Instant Rating: 5.03
I don't see how it is going to work well at the moment.
4 teams to each D team is too many.
Take Albuquerque for example. If they adopt a Phoenix type game plan, what good does that do the Jazz players?
The article I saw also said the D league coach gets to decide minutes/positions etc. Why send your 3rd string PG down so he can play 20 minutes a night at SG?
Jaguar
Knackwurst



Since: 23.1.02
From: In a Blue State finally

Since last post: 501 days
Last activity: 304 days

#4 Posted on | Instant Rating: 4.61
Better than not playing any at all?


---

thecubsfan
Scrapple
Moderator



Since: 10.12.01
From: Aurora, IL

Since last post: 3 days
Last activity: 15 hours

#5 Posted on | Instant Rating: 10.00
I can not believe we're stuck with the Pacers```` and the Bucks`. Our guys should not be getting friendly with their guys. They need to learn to hate each other at an early age!

Having checked out stats/playing time info before in the NBDL, I don't think there's a real danger of a Phoenix "only 6 guys play" situation - the farther you go down in the talent pool, the less the difference between players. It's unlikely you'd want to shorten your bench that much, because there's going to be that much of a difference.

Even if they did, or if they did play a different strategy than the major league team (which might have actually been Merc's point and I missed it), some playing time is better than no playing time. You'd get more out of playing 20 minutes/game a different way than playing 2 minutes/game in a garbage situation. Plus, any player in this situation is likely years away from being a regular - that system might be changed by the time he becomes a factor, he might need to play in a different position, or he might get traded elsewhere.

Lottery picks are still going to sit on the bench from day one (rosters got expanded to 14 people, so them not playing is even less of a problem.) The guys that are going to be sent down are late first round/second round picks*, and many of them would've just all been together cut at the end of training camp or asked to play in Europe. This system allows the teams to hold on to them and figure out if they can actually play, something impossible to do for a competiting team previously.

* and people with attitude problems, surely


---

thecubsfan.com - CMLLBlog
Merc
Potato korv



Since: 3.1.02
From: Brisbane, Australia

Since last post: 2623 days
Last activity: 2601 days

#6 Posted on | Instant Rating: 5.03
So its more a league for project players then? So a Darko type player could actually get some minutes instead of getting splinters.
That makes some sense.
Still 4 teams into 1 doesn't really go, especially if they go with short rotations.
Alessandro
Lap cheong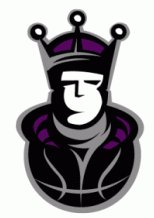 Since: 2.1.02
From: Worcester MA

Since last post: 73 days
Last activity: 4 days

#7 Posted on | Instant Rating: 3.04
I'll be happier when (if?) the NBDL expands to 30 teams so that each NBA parent club can have their own "minor league" team to play around with ...




---


UNLESH THE ANIMAL - Sign in crowd highlighted by brilliant WWE cameraman during Batista's drafting on Smackdown!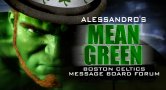 JayJayDean
Scrapple



Since: 2.1.02
From: Seattle, WA

Since last post: 875 days
Last activity: 453 days

#8 Posted on | Instant Rating: 6.46
It seems like it would work better if instead of having one D-League team for each NBA team they had two, so if, say both Seattle and Phoenix had power forwards they wanted to send down, one could go with their second affiliate to try and get them more playing time.

I'd also like to see them expand the draft to four or five rounds so there would be a fresher batch of prospects each year. It would certainly make the NBA draft more interesting.


---

"You know what you need?
Some new quotes in your sig.
Yeah, I said it." -- DJFrostyFreeze