odessasteps
Scrapple



Since: 2.1.02
From: MD, USA

Since last post: 1433 days
Last activity: 1399 days

#2 Posted on | Instant Rating: 6.41

The "football experts" were trying to downplay his loss, saying he was injured and the guy who replaced him took most of the snaps during practice.

I think that's just crap.

Not that he would have won teh game or anything, but I don't think it's a superfluous issue.


---

"No one's ever done a movie about flowers before. So there are no guidelines."
"What about "Flowers for Algernon"?"
"Well, that's not about flowers. And it's not a movie."
"Ok, I'm sorry, I never saw it." -- Adaptation

Grimis
Scrapple



Since: 11.7.02
From: MD

Since last post: 2574 days
Last activity: 1029 days

#3 Posted on | Instant Rating: 7.29
The sheer amount of misdireection on this story is impressive. Is he in Oakland? Is he in San Diego? Is he at the stadium? Nobody(at least from the outset) seemed to know anything about the story.

Plus, the reporters did utter hte phrase "undisclosed medical condition", which is gemerally a euphamism for "drug problem."


---

"Present day writers, especially of the Socilaist school of thought- base their various theories upon one common hypothesis: They divide mankind into two parts. People in general- with the exception of the writer himself- from the first group. The writer, all alone, forms the second and most impportant group. Surely ths is the weirderst and most conceited notion that ever entered a human brain!"
- Frederic Bastiat, The Law, 1850
DrOp
Frankfurter



Since: 2.1.02

Since last post: 3540 days
Last activity: 2406 days

#4 Posted on
When I first heard the reports on ESPN, I assumed he was partying a bit too hard and was still "in no condition to work" the next day. Then all the misdirection. Then the report from Andrea Cramer after the game that he "wasn't quite himself" and was "at a lcoal hospital." Sounds like he may have gotten a bad batch of SOMETHING.

It'll all come out in the wash.


---

And Marking Out
Slashwrestling.com
Wienerville
tomvejada
Andouille



Since: 2.1.02

Since last post: 5379 days
Last activity: 5379 days

#5 Posted on
I guess Robbins' days in Oakland are numbered.

Perhaps they'll trade him.


---

"I just got pinned by a friggin twelve-year-old."

Kurt Angle

redsoxnation
Scrapple



Since: 24.7.02

Since last post: 1784 days
Last activity: 1784 days

#6 Posted on
And I thought it would be Janikowski as the screw-up going into the week, not the center.

(edited by redsoxnation on 27.1.03 1033)

---

Please help control the McMahon population. Have your Triple H's spayed or neutered.

RecklessEric
Head cheese



Since: 23.1.02
From: Maine

Since last post: 148 days
Last activity: 148 days

#7 Posted on
One Raider was quoted as saying "I don't know if I or any of these guys would ever play with him again" I heard on ESPNews.
Strange.


---

OOPS! You bwoke it.

The requested URL was not found.

We're sorry, you did something wrong.

Some possible reasons for this error are listed below:

The page you have requested no longer exists.
You have your head up your stupid, ugly butt.
The page you have requested has been moved.
Your crappy computer is full of crap, crap, and more crap.
The web site you are trying to reach no longer exists.
Homestar is a stupid crap for brains webmaster.
____________________

Absolutely NOTHING important happens on the internet
mountinman44
Sujuk



Since: 8.5.02
From: San Diego, CA

Since last post: 2556 days
Last activity: 871 days

#8 Posted on
According to the San Francisco Chronicle, he spent Friday night and Saturday in Tijuana. Mo Collins was asked what may have caused Robbins' problems, and he said, "Bad tequila."
Reminds me of Stanley Wilson of the Bengals getting coked out back in 1989 the night before the Super Bowl. Robbins does have a history of depression and was under treatment for Bi-polar Disorder.


---

Tampa Bay Buccaneers -- 2002 NFL Champions... feels good, doesn't it?

"The NFL should permanently move the Super Bowl here." -- Al Michaels, ABC Sports, during the Super Bowl
ges7184
Lap cheong



Since: 7.1.02
From: Birmingham, AL

Since last post: 39 days
Last activity: 28 days

#9 Posted on
It seems that on the whole, his teammates are extemely pissed at him. I don't blame them, because given his actions, it's hard to believe that the Super Bowl was a very big concern for him. And if you are not concerned about the Super Bowl, what are you playing for?
Net Hack Slasher
Banger



Since: 6.1.02
From: Outer reaches of your mind

Since last post: 4894 days
Last activity: 3314 days

#10 Posted on
Originally posted by redsoxnation

---

And I thought it would be Janikowski as the screw-up going into the week, not the center.

---


I think all the smart money was on Janikowski to go AWOL. I put some blame on Gannon, I mean his hands are under Robbins privates on a weekly bases, you'd think he'd know a guy.

I listened to Sports Byline on the radio tonight and Tyrone Wheatley didn't sound too understanding, he sounded pretty disappointed and upset.



---

Oh they have the internet on computers now!
Texas Kelly
Lap cheong



Since: 3.1.02
From: FOREST HILLS CONTROLS THE UNIVERSE

Since last post: 229 days
Last activity: 47 days


ICQ:
#11 Posted on
This looks a lot more serious today than it seemed over the weekend, guys. ESPN is reporting that the poor guy has clinical depression, for some strange reason stopped taking his medication a few weeks back, and had a breakdown of the highest order sometime between Friday night and Saturday night, severe enough to not only necessitate hospitalization but also to be put on a suicide watch.

http://espn.go.com/nfl/news/2003/0128/1499905.html

Prayers out to him for a good recovery.

(edited by Texas Kelly on 28.1.03 1312)

---
He's the King of the World... & You Just Live in It, Junior!
The following post has been certified necrophilia-free by the FET (Fire & Embarass Teo) Commission.
(Thanks to Alessandro for the idea!)
Torchslasher
Knackwurst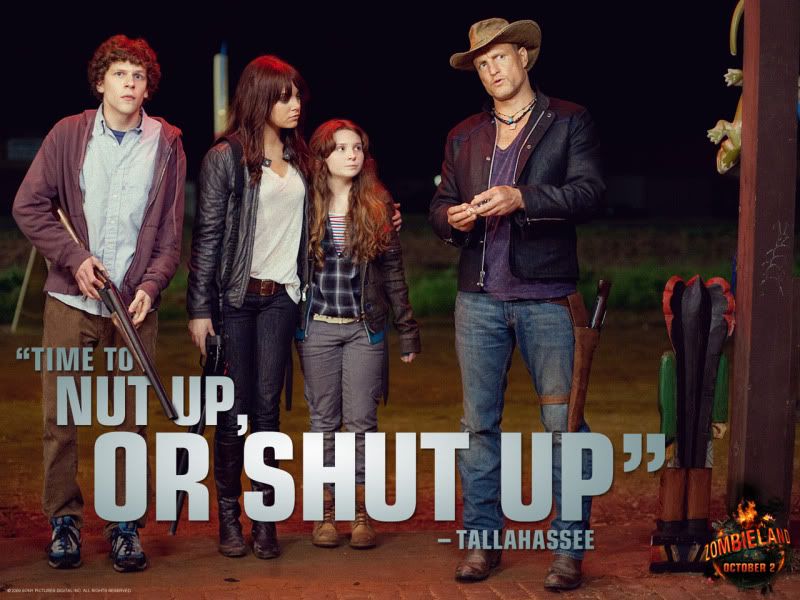 Since: 17.1.02
From: New F'n Jersey

Since last post: 69 days
Last activity: 69 days

#12 Posted on | Instant Rating: 6.44
I hope that Robbins recovers and will get ready to be CUT for salary cap reasons before June.


---

The call is from heroism; will you accept the charges?

Treasurer of the RFMC.

Thanks to the exciting non-finish to RR 2K3, I have nothing to write about Spf here. Please go about your business as usual. Thank you.
Santa Sangre
Bockwurst



Since: 21.6.02
From: Germany

Since last post: 634 days
Last activity: 633 days

#13 Posted on
The Raider players really turned on Barret Robbins. They were saying on the radio today that this wasn't a fluke that Robbins acted out this way. It's been hinted at by players that he went on some benders during the course of this year. Supposedly, Rich Gannon heard Robbins remarking before a preseason game that he had been out late the night before and was only going to block the guy in front of him for that game. Gannon decided to pull out of that game by saying he had an injury. There's been other stories going around similar to this where during this year that Raider player's broke rules and were not punished.

I'm not sure whether that makes me respect the fact that Callahan could keep this team together and get them as far as they got, or whether he should be condemned and fired for letting this shit go(whoo long sentence). I think it's a really good thing that Robbins didn't play. The guy only would have hurt the Raiders since he'd been off his medicine all week and was no showing meetings so he could party. It's just too bad that Oakland management waited till super bowl week to grow some balls and do the right thing. I hope they learned their lesson.


---

"Veterans Stadium is a shithole of a place. My mother can't even come because it's such a shithole. But the demolition crew is on its way. We're going to close it down"
-Warren Sapp
kennydoes
Loukanika



Since: 25.12.02
From: Philly

Since last post: 5586 days
Last activity: 5572 days

#14 Posted on
I Think the story involves him going to tijuana and visiting a bar that has prostitutes. He 'saw' a couple women and told them he was with the raiders. The owner/pimp of the bar overheard this and videotaped him. He then tried to blackmail Robbins, but Robbins refused. Robbins eventually told his wife, and a fight ensued, causing him a total mental breakdown. He did/does have bipolar disorder, and reportedly stopped taking his medication at some point.
This story is reported no where on the web, but is info from a person who was at the game who was a guest of a friend of his on the raiders.
Big Bad
Scrapple



Since: 4.1.02
From: Dorchester, Ontario

Since last post: 3 days
Last activity: 19 hours

#15 Posted on | Instant Rating: 5.54
Can't we find some way to blame this on Triple H?

Seriously, I can't blame his teammates for turning on him. This is pretty much inexcusable. Though any comments from Gannon have to be taken with a grain of salt, since he's apparently the biggest prick on that team.


---

"If you go out with a girl and they say she has a great personality, she's ugly. If they tell you a guy works hard, he can't play a lick. Same thing." -- Charles Barkley








Which Neglected Mario Character Are You?