hhhgamewmx7
Bockwurst



Since: 15.6.03
From: Eire

Since last post: 4600 days
Last activity: 4578 days

#1 Posted on
In terms of Raws/Smackdowns and PPVs what would be your fav. all round shows. For me WrestleMania X7 is still the best show ever. In the last few years Survivor Series 02, SummerSlam 02, No Mercy 01, Royal Rumble 01, SummerSlam 00, Fully Loaded 00, and Backlash 00 are some of my Fav. PPVs.

In terms of Raws in 02, the Raw afer Vengeace was great. Booker T/Benoit, Eddie/Rock, RVD/Jeff ladder match and HBK/HHH forming DX for one night only made it a great all round show. From 2001 the night after SummerSlam was great, Austin appreciation night with an awesome 10 man tag match and Milk o mania just some of the highlights. And in 99, the higher power/Austin CEO Raw, the night big show slammed Taker through the ring and when Y2J arrived I remember them being great all round shows.

I'm sure there's some great Smackdowns but I can't think of any off the top of my head.

You guys have any ideas cause i'm a bit bored and i'd like to look back on some good shows.
Promote this thread!
Super Shane Spear
Bierwurst



Since: 2.1.02
From: Sector 7 Slums

Since last post: 2926 days
Last activity: 2926 days

#2 Posted on | Instant Rating: 3.08
I think that you could come up with a number of shows in the "Higher Power" arc. I feel that was the WWF's best story in an overall basis in the last five years, at least until the ending. I liked the RAW where Shane up and slaps his father and fires him from the Corporation. I loved the fact that Shamrock remembered he had morals. I liked how Vince had to turn to his arch-nemesis Austin to help him after Stephanie was kidnapped. I loved the unveiling of the Corporate Ministry (and their awesome music.) I thought the Shane v Vince match was booked near perfectly, and the crowd ate into every minute.


Thunderous Iron Moose!
Pinkelwurst



Since: 16.6.02
From: Montreal, Quebec, Canada

Since last post: 5059 days
Last activity: 4215 days


ICQ:
#3 Posted on
Raw After Judgement Day, '01.

Your Main Event?

Triple H and Stone Cold Steve Austin vs. Chris Benoit and Chris Jericho. Not for the smarky HE TORE HIS QUAD, but because the match and storyline kicked ass seven ways to Sunday.

Have the (missing) Baran's rant: Click Here (groups.google.com)

and also, Raw July 9, '01.

Click Here (groups.google.com)

And yeah, Summerslam '02 was excellent. I liked the Royal Rumble '02 a lot as well.


---

Thunderous Iron Moose
Debator, Dramatist, Thinker, Tinkerer
Sometime-poster to the (now-dead? *snif*)WWE Column in alt.gossip.celebrities
MooseWorldOrder@dog.com
BigVitoMark
Lap cheong



Since: 10.8.02
From: Queen's University, Canada

Since last post: 4712 days
Last activity: 4622 days


ICQ:
#4 Posted on
I think Survivor Series '01 is very underrated just in terms of the mood of the show. None of the matches were that great, but they did a very good job of making it feel like everything really was on the line.

As for Raws, the Cleveland Raw just before WM XIV was hot start to finish. From the Tyson-joins-DX angle to the Undertaker's return to finally confront Kane it was an all around great show to set up one of the best WrestleMania's. Chris Jericho's debut in the summer of '99 was also a very good show.
Lexus
Andouille



Since: 2.1.02
From: Stafford, VA

Since last post: 4 days
Last activity: 4 days

#5 Posted on
The big ones I'll remember

Raw, Spring '98, after WM XIV. McMahon vs. Austin, first time ever, with Austin's hand tied behind his back, and Dude Love did the heel turn. I remember this most importantly because we were at a Nitro Party (remember those?) and wound up watching Raw.

Summerslam '98. Wrestling wise, it wasn't all that hot, but for sake of storylines, it was the embodiment of the Attitude era at it's best. Rock vs. HHH in a ladder match over the IC title, Austin vs. Undertaker, Jarrett loses a hair vs. hair match.

Wrestlemania III. Every match a mark out moment. Savage/Steamboat in one of the best matches of the era, Hogan/Andre sealed it.


---
Kane celebrates the fact that there used to be days where you couldn't start trashfires during prime time.
Ringmistress
Lap cheong



Since: 15.1.02
From: Philly

Since last post: 4009 days
Last activity: 4009 days

#6 Posted on
Wow, no way you'll get a short list out of me, but it'll always start with:

Wrestlemania X7 - Something for everybody, even ME! You can't beat that.

Summerslam 2002 - The best Summerslam I've ever seen, and again, something on the card for everybody. It was also the night I saw bits of the old HBK, and the old HHH. I still get chills remembering that match, it was so tight.

Royal Rumble 2000 - I have seen bloody matches since I was about 9 years old. The title match here made me wince during a wrestling match more times then I can remember. The storylines leading to and from this show are some of my all time faves. That makes it a personal highlight of mine.

Raw 2/7/00 - Those who seen it know why it's a classic. For those who haven't, it had a classic opening promo (yes, an opening promo that's a CLASSIC!), a classic main event, and everything in the middle kept the juices flowing.

Wrestlemania XIV - I just saw the show a few months ago. The legends ARE true.


It's only the tip of the iceberg as far as my faves, but these are the shows I always go back to, even in these tough times. As for the non-WWE goodies...

NWA-TNA 4/30/03 - The hype for this show was irresistible. Raven and Jarrett rocked the show for sure, but the other matches were right there too.

any TNA show from June of this year to now, take your pick.



---

"Friendship - The art of using somebody to your advantage so that they can help you succeed in life. Once they can no longer help you, they are no longer your friend." Brock Lesnar, Philosopher

1200 bitches and counting....
fuelinjected
Banger



Since: 12.10.02
From: Canada

Since last post: 4596 days
Last activity: 4596 days

#7 Posted on | Instant Rating: 5.15
Since we seem to be overloaded with WWF, I'll throw in some other shows.

NWA Great American Bash 1989
-Flair/Funk, War Games, Sting/Muta, Luger/Steamboat

WCW Halloween Havoc 97
-Eddy/Rey (Best match both guys ever had, IMO), DDP/Savage, Flair/Hennig, Nagata/Ultimo, Jericho/Gedo

WCW Souled Out 98
-Flair/Bret, Raven/Benoit, Rey/Jericho, Six Man Lucha

WCW Spring Stampede 99
-Benoit/Malenko-Raven/Saturn, Blitzkrieg/Juvy, Sandman/Bam Bam, Rey/Kidman, Booker/Steiner

ECW November 2 Remember 95
-Raven/Foley-Funk/Dreamer, Rey/Psicosis, Austin/Whipwreck

SMW Night Of Legends
-All of it
HomerJFong
Ten Millionth Hit



Since: 19.3.02
From: Ontario, Canada

Since last post: 4009 days
Last activity: 2835 days

#8 Posted on
Time to be the lucha geek.

EMLL TV - 5/17/97

Everything you want in a show. Passion, emotion, a sick highspot, perfect mat wrestling, a hard-fought and worked title match and incredible drama. It is my much loved show with the 16-man Cibernetico match and the Steel/Jalisco title match. I keep putting off reviewing it in my lucha tape watching for some unknown reason.

Among the PPV's, the 3/00 and 3/01 are my favourites among those.


---

Professional Wrestling Stars vs. Nigerian 419 Scammers
SUNDAY! SUNDAY! SUNDAY! At this WEBSITE! WEBSITE! WEBSITE!
Hardcore Nick Gage
Loukanika



Since: 10.8.03

Since last post: 5405 days
Last activity: 5373 days

#9 Posted on
I like 2001 No Way Out more than WrestleMania X-7 that year. I thought the classic cage match between Austin and Triple H and the epic of Rock vs Angle sealed the deal. The entire show was hot beginning. Triple H and Austin build was excellent. They teased one of them to attack each other before the PPV. They tough it and put on a hell of a show. Rock vs Angle is most underrated match ever because it overshadowed by Austin vs Triple H cage match.

FMW 11/99 PPV - 11th anniversary show was good consider the abortion they put up from the last PPV show. Hayabusa vs Mr. Gannosuke put on another classic to their legendary feud after it hit rock bottom with the Anus Exploding Match. Masato Tanaka vs late Kodo Fuyuki in a electric cage match is one of best FMW match I seen during Fuyuki's booking run. Rest of the card was good from start to last.

CZW Tournament of Death - I still haven't seen the second one as of yet. The first one is a garbage fan dream card. There was blood, tons of weapons used, Nick Mondo taking a weedwhacker spot from Wifebeater, more weapons, more blood, Wifebeater vs Nick Gage in a glass match. This was show was pretty much garbage fan "bible."

Survivor Series 2001 - highly underrated as this was a sleeper PPV.

WrestleMania 14 - this pretty much signals WWF was back in action and few weeks later overtook WCW in TV ratings. Watch Austin becomes champ, the evolution of the Rock, and Kane tombstones Pete Rose. No match of year candidates but this was good.

King of the Ring 98 - famous for Foley vs Undertaker Hell in the Cell, there was a very underrated Shamrock vs Rock match and one of the best. This was one few good KotR PPV.

King of the Ring 2001 - best one as every feud was blown off here. The match that stands out was Angle vs Shane McMahon in a street fight.

WrestleMania 7 - I still enjoy watching this show to this day. It was a markout session with Warrior vs Savage classic and Hogan beating Slaughter for the belt. This is when I start watching wrestling. I thought Slaughter was a traitor.

ECW Living Dangerously 98 - this was my first ECW PPV and it made impression with me. RVD vs Scorpio; insane garbage match between New Jack/Spike vs Dudleys vs Balls/Axl; Taz vs Bigelow with a broken ring. This a shock factor for me.

XPW Baptized in Blood - the first one has King of Deathmatch tourny. For some reason, I like watching this. It was mesmerizing watching them put different garbage matches during the tourny. This was made XPW different from the rest of the feds. It has a deathmatch title. Only few shows top it and many of them are not commercial released. I also like Redemption which IMO, their best commercial release.

(edited by Hardcore Nick Gage on 31.8.03 1536)

---

The last remaining H8 Club member!


redsoxnation
Scrapple



Since: 24.7.02

Since last post: 1814 days
Last activity: 1814 days

#10 Posted on
Bash '89 is up on top of the list.
Clash of Champion I, March '88 (if RAW and SD can be used, so should Clash of Champions), with Fantastics vs. Midnight Express, Luger/Windham vs. Tully/Arn and Flair vs. Sting.
Starrcade '85 with Rock 'n Roll Express vs. Russians in a cage, Tully vs. Magnum in the I Quit Match, and Flair vs. Rhodes in the ultimate Dusty finish.




---

Time to do a Red Sox pennant chase supply list: Arsenic: check. Cyanide: check. Booze: check. Fully loaded gun for full chamber Russian Roulette: check. Ok, I'm prepared, let the pennant race commence.
Dagent913
Bockwurst



Since: 18.11.02
From: Strong Island

Since last post: 5007 days
Last activity: 4537 days

#11 Posted on
Originally posted by Ringmistress

---

Raw 2/7/00 - Those who seen it know why it's a classic. For those who haven't, it had a classic opening promo (yes, an opening promo that's a CLASSIC!), a classic main event, and everything in the middle kept the juices flowing.

---



You beat me to it. I was just going to talk about the opening promo and the huge main event, but you reminded me that everything else was also hitting an all cylinders this night. Even the crowd was classic! What was funny was that it was my friend's birthday, and everything she said would happen than day actually did (case in point, earlier that day she said someone would slip on a patch of ice right outside our building, and sure enough, I was the one on my ass as soon as I walked out the door), so while the Radicals were making their little speech at the beginning, and Benoit called out Cactus, so my friend goes "Now watch them all turn on Mick." Sure enough....

Also, in the last few years:

No Mercy '99...known primarily for the Edge/Christian vs Hardy Boyz Ladder Match (which in this post-TLC world, still holds up), but also had a fun HHH vs. Austin Main Event, plus Rock vs. Davey Boy Smith, X-Pac vs. Kane vs. Bradshaw vs. Farooq in a Fatal Four Way Elimination Match, and Jeff Jarret's final WWF match, wherein he lost the IC Title to Chyna in a Good Housekeeping match, which I enjoyed more than should have.

SummerSlam of last year...first show I've been to at Nassau Coliseum. Great show, despite awful, awful seats.

Survivor Series of last year...better seats. Second show I saw at the Garden, first Elimination Chamber match, Brock's first loss, a Triple Threat Tag match brought to us by the Smackdown Six, the Dudleys Reunion, and a hardcore match for the Women's Title won by Victoria in the same building where, as a Ho, she was powerbombed through a table by the Goodfather on Raw just a couple years earlier (my first show at the Garden. Seats weren't so great there either).

Also, every show that featured the Rock vs. Foley feud for the Heavyweight Championship in late 98/ early 99. Ditto the HHH vs. Foley feud about a year later. That's all I feel like typing now.


---

What if your grandfather was a kazoo?
Big G
Frankfurter



Since: 21.8.03
From: the people who brought you Steel Magnolias....

Since last post: 66 days
Last activity: 2 days

#12 Posted on
My Go:

WM3: I just thought wrestling was the coolest at this point.
WMX7: The reason I started watching wrestling again

I am also a sucker for royal rumbles. Especially the ones you can re-watch and still see something new. I liked this years. Not so much the ending, but Jericho getting pissed about the head shot with dreamer's kendo stick and nowinski was gold as well.

G

EDIT Tried (unsuccessfully) to make it easier to understand

(edited by Big G twice on 31.8.03 1821)

(edited by Big G on 31.8.03 1821)
---

Warrior Quote: "Presuming initial consensualness, where exactly do we draw the lines of our judgment pinning down the responsibility and accountability inextricably attached to each human life? "

Umm Indeed!
Torchslasher
Knackwurst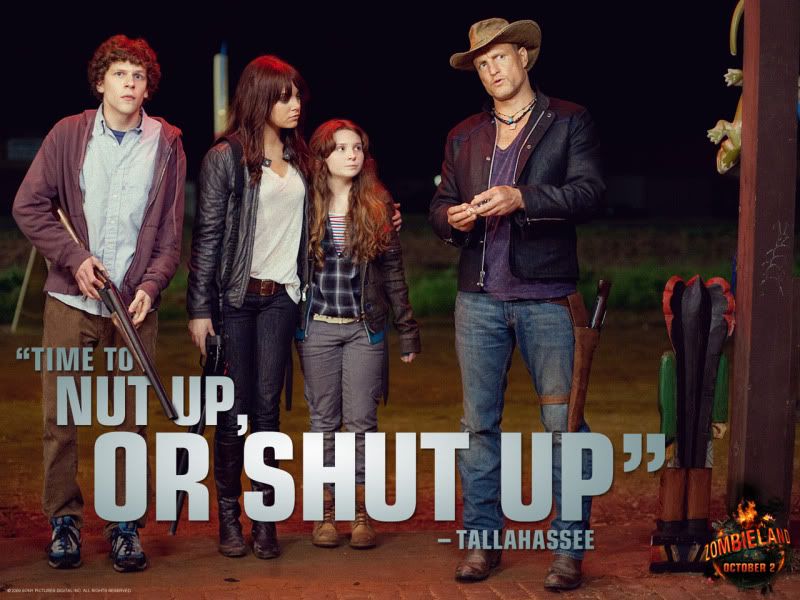 Since: 17.1.02
From: New F'n Jersey

Since last post: 99 days
Last activity: 98 days

#13 Posted on | Instant Rating: 6.44
One of the better PPVs to not feature any good wrestling was Survivor Series 1998. It was all about stories as Mankind was supposedly being groomed as the "Corporate" Champion, and Austin had Shane McMannon (thanks James!) to ensure he would be treated fairly. By the end of the night, Rock becomes the Corporation's pick, and gets tons of heel heat back. Mankind is turned face almost instantly. And, in true McMahon fashion, Shane turns on Austin to get Austin out of the tournament. Like I said, most of the matches sucked, but the angles and swerves were flawless.

The Nitro right after Fall Brawl 98. This was memorable for me in that the Flock disbanded. Saturn had a good match, and then convinced the Flock to go their separate ways. Then Kidman faces Juventud in a tremendous match and wins the Cruiser title. This show also featured a tremendous, intense promo from Flair on Bischoff. The crowd was great, and the wrestling was great.

The final one was the Nitro right after the Russo-Bischoff writing alliance and in-ring alliance. This led off the Millionaires' Club vs the New Blood angle. It is true that the storylines, angles and wrestlers' and bookers' egos could not keep this new direction afloat. For one night though, I saw stuff I never thought I would see. First, all the titles are held up by B and R. Then, Hulk Hogan begins a program with Billy Freakin Kidman. Are you kidding me? It was fun to see the old-timers given a rough treatment, and again even though it didn't last, I enjoyed the Hell out of that show.

Oh, and Wrestlemania 10 was also awesome.


---

Molly, Stacy and Daffney all in WWE? I suddenly lost all my will to complain about anything regarding the WWE. Hope I don't lose my street cred for this.

TS, the greatest Wiener rated 6.1554 ever to live!! Oops, I mean 5.5...4.5?? Oh, dammit! I guess Notorious FAB was right.
SKLOKAZOID
Bierwurst



Since: 20.3.02
From: California

Since last post: 3 days
Last activity: 3 days

#14 Posted on
SummerSlam '92 was an incredible PPV, with pretty much everything going for it except a World Title change.

Any WrestleMania between 3 & 6, because that was the WWE juggernaut at its prime in the 80s and they told a great story that spanned years in the process.

WrestleMania X7 was great, but that ending still leaves a bad taste in my mouth. But, the subsequent Austin/Vince/Angle stuff saved it, so that bumped it back up in my book. And HHH jobbed clean in a blowoff match, don't see that often.

Any WCW PPV in Summer of 1996 was also great. WCW hit such a stride where they really could do no wrong, told great stories, and started wrestling's big comeback. It was gold during this time.

EDIT: WrestleMania 10 and Great American Bash '89 are also on my list. NWA hit a great stride in 1989, as well.

(edited by SKLOKAZOID on 31.8.03 1905)
Big Bad
Scrapple



Since: 4.1.02
From: Dorchester, Ontario

Since last post: 7 hours
Last activity: 7 hours

#15 Posted on | Instant Rating: 5.54
Royal Rumble 1992 holds a special place in my heart because it was the first PPV I ever actually ordered. It was also probably the best Rumble ever, and the last time that you have no clue who was going to win the RR going into the event. There were 10-12 guys that could've won the title that year, and seeing Flair take the gold was such a memorable moment that I stopped seeing Flair with my 10-year-old 'that guy is mean!' eyes and began to think 'Wow, that guy's a great wrestler.'


---

"When this bogus term alternative rock was being thrown at every '70s retro rehash folk group, we were challenging people to new sonic ideas. If some little snotty anarchist with an Apple Mac and an attitude thinks he invented dance music and the big rock group is coming into his territory, [that's] ridiculous." - Bono, 1997
RKMtwin
Boudin rouge



Since: 1.3.02
From: Denver, Colorado

Since last post: 3518 days
Last activity: 2961 days

#16 Posted on
I definitely feel that WCW Spring Stampede 1994 and Slamboree '94 could be added to this list. Spring Stampede offered one of the final Flair-Steamboat battles, and while it wasn't 1989 awesome, it was still a very decent main event with a good cliffhanger (a double pin resulted in Flair retaining the WCW World Title).

On that card as well, Sting vs. Rick Rude for the WCW International Title had great heat, Vader and the Big Bossman clicked really well in their match, and OH YEAH! How could I overlook the ten-minutes-of-terror when Cactus Jack and Maxx Payne took on the Nasty Boys in one of the wildest brawls in WCW history? That was the Chicago Street Fight that had the fabled shovel shot that Jerry Sags delivered to Cactus' skull (Mick Foley discussed this in 'Have a Nice Day').

Slamboree '94, in my book was such a classic event. It eminated out of Philly at the Civic Center, which always seemed to have renegade, completely amped, and smarter-than-usual fans show up (like at Halloween Havoc '92). Anyway, the WCW Tag Title match was the follow-up and pay-off to the Cactus Jack/Maxx Payne/Kevin and Evad Sullivan vs. The Nasty Boys feud in a falls count anywhere rematch, a hot opener for the United States Heavyweight Title between Steve Austin and Johnny B. Badd, plus a kick-a$$ legends match between Tully Blanchard and Terry Funk, complete with STIFF smacks to the skull and 'E-C-Dub!' chants-- in 1994!!!

Also, Slamboree had a miraculous Larry Zbyszko upset victory over then-TV Champion and uber-heel Steven Regal who seemed unbeatable at that point, Sting vs. Vader for the International Title and Flair putting on a clinic in his WCW World Title defense against a surprise opponent in Barry Windham. Sure, the surprise wasn't Hulk Hogan as it was alluded to during that time, but it was still a nice way to round out some history between the former Horsemen stablemates.

From top to bottom, that card just held together really well and was very entertaining. I would recommend this one highly to see where WCW could have gone before Hulk Hogan showed up.


---
dskillz
Landjager



Since: 2.1.02
From: Houston Texas

Since last post: 4534 days
Last activity: 4239 days

#17 Posted on
2001 No Way Out - Great PPV, with IC title match featuring X-Pac, Eddy, Jericho and Benoit. 3 Stages of hell, and Rock/Angle. The surprising Steph/Trish match.

2001 Royal Rumble - Angle/HHH, Jericho/Benoit Ladder match, E&C/Dudleys for the tag titles, and the Rumble featuring the Kane domination.

2002 Unforgiven - Angle/Benoit EPIC match, Edge/Eddy, Jericho/Flair good match, HHH/RVD good match until the Flair turn, Lesnar/Taker that was an ok match with a terrible ending.

2001 Vengeance - RVD/UT great hardcore match, Hardy/Hardy hey I liked the match, The undisputed championship mini-tournament. Good matches.

Out of those PPVs, No Way Out and Royal Rumble are the best ones out of those. Rumble might be the best one. The ladder match was incredible and the Austin/HHH saga played itself out very good throughout the PPV.


---

January 4th 1999 - The day WCW injected itself with 10 gallons of Liquid Anthrax...AKA...The day Hogan "Defeated" Nash to win the WCW title in front of 40,000.
JST
Toulouse



Since: 20.1.02
From: Quebec City, CAN

Since last post: 128 days
Last activity: 8 days

#18 Posted on
While most of my favorite PPV's have been mentionned; I'm surprised no one has mentionned the RAW episode where ECW returned, if for one night only, leading to the Invasion. Sure, the end results were a disappointment; but it was still the biggest RAW of 2001. (was it 2002?)


---
hhhgamewmx7
Bockwurst



Since: 15.6.03
From: Eire

Since last post: 4600 days
Last activity: 4578 days

#19 Posted on
That invasion raw was July 9 2001. Yeah that was a good show too. From the past, WMX was great WMXII was awesome, just a great feel to it.
oldschoolhero
Knackwurst



Since: 2.1.02
From: nWo Country

Since last post: 3321 days
Last activity: 3255 days

#20 Posted on
I could watch SummerSlam 98 every three hours 'til the day I die and STILL not get tired of it. It's that good. Even the Oddities/KaiEnTai match. Well...okay, maybe not that part.


---
And Lo, The Urine Shall Flow Freely In The Aisles, As Small Children And Frail Old Ladies Flee Before The Brutality, The Might, The Sheer Viciousness...Of ~EVIL COACH~!
Pages: 1 2 Next