Cerebus
Scrapple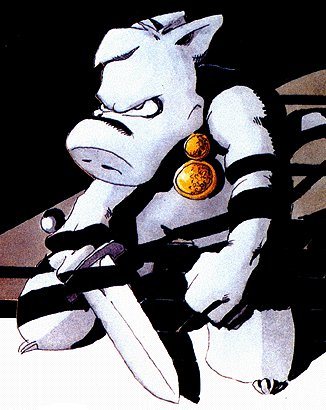 Since: 17.11.02

Since last post: 476 days
Last activity: 198 days

#2 Posted on | Instant Rating: 0.97
Say what you want about the sicko freak, but Michael Jackson's THRILLER is hands down, one of the top 15 best albums ever produced; and with this list missing it, I call "Shenanigains!

EDIT: I also agree with the hits comps being counted as cheating. It's like saying that the original albums were for shit, but if you get to pick and choose songs from those albums and make a new album, that's ok.

...also, there's no way in fucking hell that REM's DOCUMENT is better then MURMER... that's crazy talk.

...and what's all the love for Pink Floyd? Sure they had some great songs, but listening to thier albums straight through is a jumbled mess. Even DARK SIDE.

EDIT 2!: Well, I'm just blind, I guess, because THRILLER was there and I missed it. ...strange.


(edited by Cerebus on 14.11.06 1609)
JustinShapiro
Scrapple
Moderator




Since: 12.12.01
From: Pittsburgh, PA

Since last post: 176 days
Last activity: 10 days

#3 Posted on | Instant Rating: 8.58
Say what you want about the list, but it isn't missing that album. Discussing these things is just enabling their bad behavior though. (Blood on the Tracks?)

(edited by JustinShapiro on 14.11.06 1433)
General Zod
Italian



Since: 1.10.05
From: Mesa, Arizona

Since last post: 2298 days
Last activity: 1487 days

#4 Posted on | Instant Rating: 4.35
What?! No Wesley Willis!


---

Keep it Funky!
StaggerLee
Scrapple



Since: 3.10.02
From: Right side of the tracks

Since last post: 2 days
Last activity: 2 days

#5 Posted on | Instant Rating: 2.28
I am not going to call shenanigans, I am going to call straight up BULLSHIT.

Tribe Called Quest, DJ Shadow and Pavement all made a better record than Dark Side of the Moon? Or Animals? Or The Wall?


Brian P. Dermody
Liverwurst
Moderator



Since: 20.9.02
From: New York, NY

Since last post: 2397 days
Last activity: 1820 days

#6 Posted on | Instant Rating: 8.26
I'd believe Tribe Called Quest did. So would the rest of us who don't live in a planetarium, Stagger


Low End Theory was friggin great though, in all seriousness.


---

Piping hot fried dough plus a whack with a hammer.

Reward TV -- TV just got better!
Merc
Potato korv



Since: 3.1.02
From: Brisbane, Australia

Since last post: 2749 days
Last activity: 2727 days

#7 Posted on | Instant Rating: 6.37
If Appetite for Destruction only makes the maybe list, its wrong. The fact there is no Smashing Pumpkins makes it wrong. Using compilations 40 years after original release makes it wrong. Usinge people I've never heard makes it wrong.