Fazzle
Kishke



Since: 2.1.02
From: Wilmington, NC

Since last post: 4883 days
Last activity: 4484 days

#1 Posted on | Instant Rating: 2.33
Yes, yes, for the fourth straight year(4th? I think, maybe only 3rd) it's time for the GOTY Super-poll! The poll will be on multiple forums, and the results will be tallied and revealed sometime around new year's eve/day. The only rules:

1) You MUST vote for 3 games, not 2, not 4, but three. No ties.
2) Console, PC, Handheld, all games count.
3) The game must have a US release date sometime in 2003(unless it's an import, then 2003 release date from wherever it originated)

As far as my picks go...


Shit, I'll have to get back to you on that. I have no clue yet what I want to vote for. It's been a bad year for games, IMO. There's been a lot of good games, but nothing GREAT that sticks out to me as an obvious choice.


---
Promote this thread!
InVerse
Boudin blanc



Since: 26.8.02

Since last post: 3 days
Last activity: 2 hours

#2 Posted on | Instant Rating: 5.74
Mario and Luigi (GBA)
Final Fantasy Tactics Advance (GBA)
The Legend of Zelda (GCN)
(No, not Windwaker, the original Legend of Zelda. It has a 2003 copyright date!)
Big G
Frankfurter



Since: 21.8.03
From: the people who brought you Steel Magnolias....

Since last post: 36 days
Last activity: 1 day

#3 Posted on | Instant Rating: 4.06
Rise of Nations
Age of Mythology
Vice City (PC)



G


---

Warrior Quote: "Presuming initial consensualness, where exactly do we draw the lines of our judgment pinning down the responsibility and accountability inextricably attached to each human life? "

Umm Indeed!
Lexus
Andouille



Since: 2.1.02
From: Stafford, VA

Since last post: 7 days
Last activity: 7 days

#4 Posted on | Instant Rating: 2.51
Mario Kart; Double Dash
Tony Hawk's Underground
True Crime (and everybody throws tomatoes at me)


---
Kane gets flustered that he didn't get to do something silly this week. Ho hum.
Gugs
Bierwurst



Since: 9.7.02
From: Sleep (That's where I'm a viking)

Since last post: 1823 days
Last activity: 952 days

#5 Posted on | Instant Rating: 5.23
1. Madden NFL 2004
2. WWE SmackDown! Here Comes the Pain
3. Wario Ware, Inc.


---
Originally posted by PalpatineW

---

Cheering for the Yankees is like watching a Yokozuna v. Barry Horowitz match.

---
Excalibur05
Knackwurst



Since: 19.1.02
From: Minnesota

Since last post: 777 days
Last activity: 645 days

#6 Posted on | Instant Rating: 7.24
1. Final Fantasy X-2
2. NCAA Football 2004 (PS2)
3. Lord of the Rings: Return of the King (PS2)


---

Wisconsin Badgers: 7-5 (Music City Bowl, eh? Oh well, I'll take it. A bowl is a bowl.)

Minnesota Vikings: 7-5 (Identical records! Honestly, I didn't see the blowout by the Rams, so I won't comment except to say: Ha Ha, Green Bay!)
Ffej
Boudin rouge



Since: 15.1.02
From: Flatwoods, KY

Since last post: 3628 days
Last activity: 1937 days

#7 Posted on | Instant Rating: 5.12
1. NCAA Football 2004 (PS2)
2. Need for Speed Underground (XBox)
3. Mario Cart: Double Dash (GCN)


---

WIENER OF THE DAY! July 6, 2002!

Wienerville Survivor League Co-Champion
If I lived back in the wild west days, instead of carrying a six-gun in my holster, I'd carry a soldering iron. That way, if some smart-aleck cowboy said something like "Hey, look. He's carrying a soldering iron!" and started laughing, and everybody else started laughing, I could just say, "That's right, it's a soldering iron. The soldering iron of justice." Then everybody would get real quiet and ashamed, because they had made fun of the soldering iron of justice, and I could probably hit them up for a free drink.
Doc_whiskey
Frankfurter



Since: 6.8.02
From: St. Louis

Since last post: 19 days
Last activity: 1 hour

#8 Posted on | Instant Rating: 2.72
NCAA football 2004 (PS2)
Smackdown Here Comes the Pain (PS2)
Kung fu Chaos (xbox)(I dont care what you say I loved this game!)


---

Mr. Burns: You are of course familiar with our state usury laws?
Homer:U-sur-y?
Mr. Burns: Oh silly me, I must have just used a word that doesn't exist.
krakken2000
Kishke



Since: 31.10.02
From: seattle

Since last post: 3306 days
Last activity: 3033 days

#9 Posted on | Instant Rating: 4.36
Advance Wars 2
Golden Sun: The Lost Age
Tony Hawk Underground


---

The 2003 Seattle SketchFest is coming October 16 through October 25 at the Broadway Performance Hall. Featuring sketch groups from LA, Seattle, Portland, Vancouver, Dallas, Chicago, Edmonton and elsewhere! (Inluding my own group "Flaming Box of Stuff")

Visit www.sketchfest.org for all the details.
Super Shane Spear
Bierwurst



Since: 2.1.02
From: Sector 7 Slums

Since last post: 2897 days
Last activity: 2897 days

#10 Posted on | Instant Rating: 3.08
Soul Calibur II
Extreme Warfare Revenge
NCAA Football 2004

ETA: Forgot how to spell CalibUr

(edited by Super Shane Spear on 4.12.03 1203)
HairRaiser
Kishke



Since: 13.1.03
From: S. Attleboro, MA

Since last post: 3916 days
Last activity: 3251 days

#11 Posted on | Instant Rating: 3.67
Haven't played FF X-2 yet (holding off for a little while until I've done more with MR4) so that could have supplanted my #3 pick but...

1. Prince of Persia: Sands of Time
2. Sphinx & the Cursed Mummy
3. Soul Calibur 2

edit: Oh geez, I can't believe I forgot about SCII...

(edited by HairRaiser on 4.12.03 1151)
brick
Bockwurst



Since: 17.1.02
From: Pittsburgh, PA

Since last post: 1845 days
Last activity: 1841 days

#12 Posted on | Instant Rating: 3.33
1) NCAA 2003
2) Rise of Nations
3) Kung Fu Chaos


---

Now you will receive us.
We do not ask for your poor, or your hungry.
We do not want your tired and sick.
It is your corrupt we claim.
It is your evil that will be sought by us.
With every breath, we shall hunt them down.
Each day we will spill their blood, 'til it rains down from the skies.
Do not kill. Do not rape. Do not steal. These are principles which every man of every faith can embrace.
These are not polite suggestions, these are codes of behavior, and those of you that ignore them will pay the dearest cost.
There are varying degrees of evil. We urge you lesser forms of filth, not to push the bounds and cross over, in to true corruption, into our domain.
For if you do, one day you will look behind you and you will see we three, and on that day you will reap it.
And we will send you to whatever god you wish.
Collin & Murphy MacManus
The King of Keith
Lap cheong



Since: 4.11.02
From: Winchester, VA

Since last post: 1255 days
Last activity: 1255 days

#13 Posted on | Instant Rating: 5.29
#3) Soul Calibur II (Gamecube edition) - Being Link and fighting against Nightmare was too cool.

#2) Knights of the Old Republic (XBox) - Oh yeaaaahhhh...this game is a wet dream for Star Wars fans. Being able to choose the color of your lightsaber is what we've dreamed about for years.

#1) Wario Ware, Inc. (GBA) - I don't ever think there's been a game that's as addictive or more fun to play as this. This game caused three people I work with to go buy GBA's after playing it just so they could play it at home.


---

Hail to the Redskins! Patrick Ramsey will own you! Oh, who am I kidding...
Battlezone
Potato korv



Since: 27.2.03
From: Seattle, Washington

Since last post: 3450 days
Last activity: 53 days

#14 Posted on | Instant Rating: 4.79
(1) Viewtiful Joe, Gamecube. I've only played the demo of this game, and IT'S so good that I play it everyday. I can't wait to pick this one up.

(2) ESPN NFL Football, Xbox. As usual, nobody bought this game, but it's one of the strongest football games out there. The presentation blows away Madden, and The Crib turns out to be more fun than you might think. And First Person Football, with some tweaks, will soon become a must have feature in future games. Plus, it's online. Are you listening, EA?

(3) NBA Street 2, Xbox. You can have your basketball sims. This game was so good that it dragged it's inspiration, NBA Jam, out of retirement. Too bad NBA Jam couldn't hang.


---
4-0, 0-0 A-10
thatdude21601
Pickled pork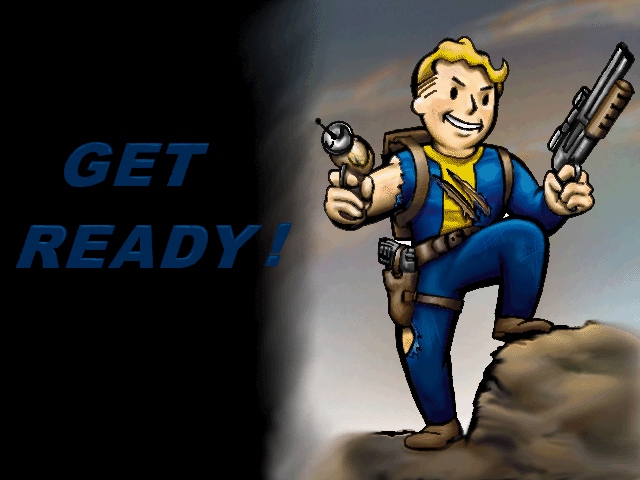 Since: 22.9.03
From: Easton, md

Since last post: 5162 days
Last activity: 5162 days

#15 Posted on | Instant Rating: 0.80
1)Star wars:Knights of the Old Republic(this game just totally kicks major butt)

2)Need for Speed Underground(Only 20 cars..yes....need for speed ..yes...but somehow its still very addictive and fun...not to mention you can totally make a unigue car)

3)Tony Hawk Underground(not a big TH fan, but this game deserves it props.)


---

"dubya never talks while cheney is drinking water...check that shit out"

The Sham
Kolbasz



Since: 20.1.02
From: Hamden, CT

Since last post: 3030 days
Last activity: 2382 days

#16 Posted on | Instant Rating: 5.00
1. SSX 3
2. Soul Calibur II
3. GTA: Vice City OR The Legend of Zelda: Wind Waker

GTA: Vice City came out for PC in 2003, but it's a gray area since it was already out on PS2 last year. I had a lot of fun with this on the PC and never played the PS2 version. So, if VC is eligible, I vote for that, if not, it's WW. I LIKED the sailing.


---

"Cram it with walnuts, ugly!"- Mr. Homer Simpson

"Nothing says 'bad ass' like beating up Randy Orton."- Matt Hocking, RAW SATIRE- January 21, 2003
Fazzle
Kishke



Since: 2.1.02
From: Wilmington, NC

Since last post: 4883 days
Last activity: 4484 days

#17 Posted on | Instant Rating: 2.33
I have my 3 games now....I think

#1 Prince of Persia
#2 ESPN NBA Basketball
#3 Jak 2

I'll probably change these multiple times before the end of the year.


---
Torchslasher
Knackwurst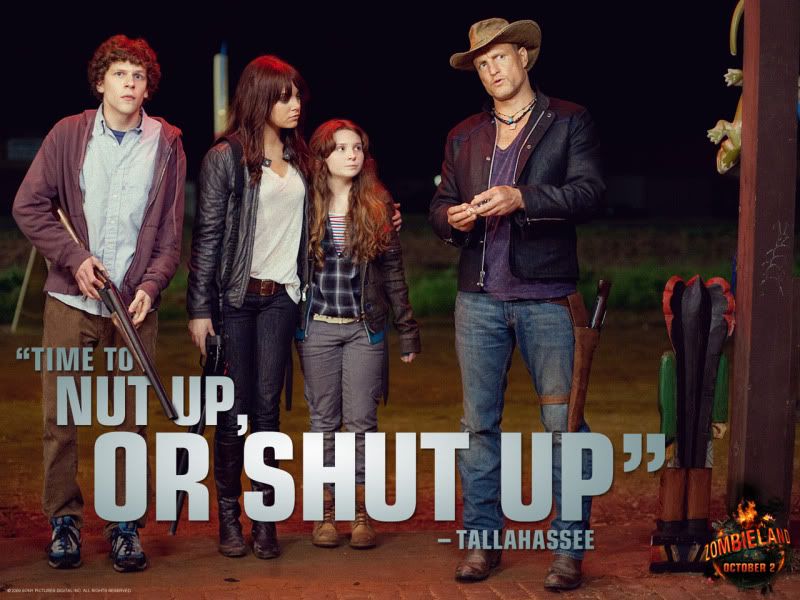 Since: 17.1.02
From: New F'n Jersey

Since last post: 70 days
Last activity: 69 days

#18 Posted on | Instant Rating: 6.44
1. Mario Kart: Double Dash
2. Smackdown: HCTP
3. Mario Golf: Toadstool Tour


---

Molly, Stacy and Daffney all in WWE? I suddenly lost all my will to complain about anything regarding the WWE. Hope I don't lose my street cred for this.

Quezzy
Scrapple



Since: 6.1.02
From: Pittsburgh, PA

Since last post: 3 days
Last activity: 6 hours

#19 Posted on | Instant Rating: 4.89
1. NCAA Football 2003
2. Final Fantasy X-2
3. Smackdown: Here Comes The Pain


---

Lance's Response:

THAT IS AWESOME!
Smackfiend
Mettwurst



Since: 11.11.02

Since last post: 4968 days
Last activity: 4769 days

#20 Posted on | Instant Rating: 4.12
1. Wario Ware
2. Star Wars: Knights of the Old Republic
3. GTA Double Pack (Xbox)
Pages: 1 2 Next