CRZ
Big Brother
Administrator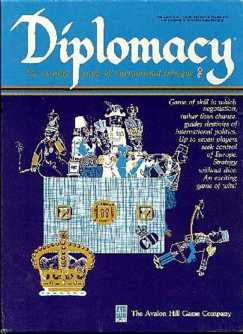 Since: 9.12.01
From: ミネアポリス

Since last post: 17 hours
Last activity: 2 hours


ICQ:
#1 Posted on
What did YOU write a decade ago? ;-)

slashwrestling.com/monday/RAW.930111.final (among other places)

From: kzim@watserv.ucr.edu (Christopher Robin Zimmerman)
Newsgroups: rec.sport.pro-wrestling
Subject: WWF Monday Night Raw - 11/1/93
Keywords: The definitive Monday Night Raw review by YOUR favourite USA reviewer
Message-ID: <24923@galaxy.ucr.edu>
Date: 12 Jan 93 23:53:59 GMT
Sender: news@galaxy.ucr.edu
Lines: 139
Nntp-Posting-Host: watnxt10.ucr.edu

WWF Monday Night Raw, shown on the USA Network 11.1.93

Sean Mooney is standing in front of the arena, apparently so he can play bouncer to Bobby Heenan.

Credits...eh. I've seen better. Lots of Hart and Ramon...no Hogan.

Your hosts are Vince McMahon, Macho Man Randy Savage, and Rob Bartlett (from WFAN--mentioned here and on the show), who provide all commentary. The crowd looks pumped.

Koko B. Ware v. Yokozima (Zomething different!) Koko comes out to the "High Energy" theme...sigh. Bartlett on Ware: "I always wondered if Gary Coleman ever grew up." Fuji seems to have bought some better girls. Bartlett on 'Zima: "He's got an ass like an amphitheatre." My, you wouldn't hear that on a show that was (pick one) cut, censored, or cooked! Looming, "you are there" shot through 'Zima's legs. Lockup after about half an hour, Koko is powered away. Repeat. Koko tries a shoulder block, but 'Zima doesn't move. Repeat. Koko tries a dropkick, but nothing. Repeat. By now, I'm wondering why r.s.p-w spent a week discussing the big man vs. little man matchup. Yokozuna decides to step aside and introduce Koko's neck to the rope, and down he goes. 'Zima with the Hogan leg drop, which looks a lot more painful when he does it. 'Zima with choke, throw into the corner, banzai zplash, and the big zitdown. No zuplex, though. 1,2,3.

Ad for Rumble Royale.

Fairly good looking ring girl with a "Monday Night Raw" card.

Bobby Heenan (via tape) with "Narcissus" interview #2.

The Steiner Brothers v. The Executioners. Yes, even the jobbers are the flashy ones for the debut. The Clown makes an appearance, complete with sling. Bartlett calls him "Dork," and it takes awhile for McMahon to correct him. Pain and Agony are worse than ever. During this match, Vince makes reference to that Buffalo Bill everyone is talking about. We can presume Mr. McMahon is already readying his Tom Brokaw voiceover for outtakes from NFL Films. Steiners finish with a reverse LOD finisher, presumably because they didn't want to try a live Frankensteiner the first week.

Heenan, dressed as Bartlett's aunt, is not let in by Mooney, who takes awhile before seeing right through the disguise.

Promos: ICOPRO (Hart), Slim Jim (Savage), WWF game Cartridges

Vince interviews Razor Ramon. It took Bret Hart eight and a half years to get the title, but it only took Ramon eight and a half months to get the shot. Ramon throws the toothpick (tm) at Vince and the fans cheer.

Headlock on Hunget card reviewed, and address given. I don't know if you caught "All-American Wrestling" (and why would you?) but they showed video from some benefit where WWF stars were. Hidden amongst the faces was...Papa Shango. No makeup, but a nice top hat. The cameras tried to obscure him hangin' out with the faces by setting the camera to pick up things in front of him, but that top hat was always peeking out of the top, in the background. Hrm.

Shawn Michaels v. Max Moon for the intercontinental title. Look, Max Moon! I thought he was just like Duggan...oh wait, he is. Lockup, Michaels with arm drag, reverse, ah hell, it's just too fast. Crowd is chanting "Let's go Shawn..." Bartlett: "Coming up...Mayor Dinkins vs. Cardinal O'Connor!" Vince: "Uh, time permitting of course." DAMN. Will Moon's arm bar last through the ad break? Let's hope so. When we come back, we are treated to Michael's whipping Moon from corner to corner but missing when he follows Moon in. Vince: "Assuming Michaels wins, he'll be defending the title at the Rumble Royale against Marty Jannetty..." Geez Vince, way to suspend my disbelief. Suddenly, we are privliged to an interview via phone with Mike Tyson, who sounds a helluva lot like Bartlett. This was a waste of time. I can hear the negotiations now..."Well, I'd like to be guest commentator, but I've gotta get a Tyson impersonation in somehow..." Moon gets the grand momentum swing and a nice cradle, but Michaels (amazingly!) gets out at 2. Moon misses one move, and it's over. The side suplex happens on the second attempt, and the three count is forthcoming.

WWF Mania ad. "It's 100% caffeine free!" Hey, so's steer manure.

I'm amazed that no real gimmickry has taken place in the ring yet. I tell the guy sitting next to me, "I'll bet Papa Shango walks in on the Undertaker/DeMento match."

Mean Gene Okerlund with the RRR, sponsored by ICOPRO. "You know, you've gotta want it." New match: Michaels/Jannetty for the IC title. Sherri, after two months of ICOPRO, will be at ringside, but in whose corner will she be in (tm)? Maybe she'll turn into a Miceli, too. Hah. Boring "she's mine" interviews from the combatants. I'm just hoping Martel wears less than or equal to her SummerSlam outfit (hey, sue me). Rumble: Flair, Tatanks, IRS, Backlund, Lawler, Perfect (interview), DiBiase, Crush, Model, Yokozuna (Fuji "YOSH" interview), Savage, Shango, 'Quake, Berzerker, Undertaker, NEW: "The Great Tenryu," El Matador Tito Santana, Typhoon, Headshrinker Samu, Headshrinker Fatu, Hacksaw Jim Duggan (interview in which he "can't guarantee I'll win..." heh heh). And of course, the title matchup.

Mooney denies Heenan a third time. This time he's dressed as Bartlett's uncle, a rabbi.

Let us take you back to Kamala. He saw the light, you know. All the commentary has been removed, a subtle improvement. At least you can hear Slick's passion as he gives his lines. I don't understand it: After he was walloped by Kim Chee, shouldn't he have lost his amnesia and turned heel?

Damien DeMento v. The Undertaker. Quite a staredown. 'Mentos with three chops, and two to the throat, but Undertaker slams his head into the canvas. Into the corner, arm wringer, tightrope walk, chop to the head, back into the corner, choke, into the opposite corner. DeMento manages a knee, two chops and Undertaker rises. 'Mentos misses clothesline and goes down. Tombstone piledriver (no "bounce" for the loser this time) for 3. No Shango. Hmmm.

Next Week: Steel Cage Match - Woody Allen vs. Mia Farrow. I think it was a joke.

Promos: Cybergenics Phase 1 (Piscopo), Bicycle Playing Cards, Super High Impact Football Cartridges.

Vince interviews Doink, who badmouths Crush, who just happens to walk by. Slapstick chase around the ring ends with Crush posing and Doink in a laughter seizure.

Mooney and Heenan are on the roof. As the closing copyright fades on screen, Mooney lets Heenan in the building.

Overall: I liked it, except for the Tyson bit. Bartlett: (A) has good writers, (B) ad libs pretty good. I'd say it's 50-50. Considering how much wrestling knowledge he has (ie: hardly any), he's not a bad commentator. Boot Savage and put Heenan in, and you'd have a good team. Vince seemed at ease, especially during the interview segments, and didn't really bother me, so lay off the man already. Still, I wish it had been two hours. Only four matches, of which one wasn't a downright squashfest (Moon/Michaels, although you knew the ending), but still good action (for WWF). Thumbs up, but there's always room for improvement.

I have to add this about Titan employing already-employed people (NYC DJs) to do work for them, when there are so many other people (ie: me) without jobs (well, ok, non-campus jobs).
Think about it.

Christopher Zimmerman =I have my Royal Rumble ticket=
/ kzim@watserv.ucr.edu / kzim@ucrmath.ucr.edu / zimmerma@ucrengr.ucr.edu /



---

©CRZ™
Promote this thread!
redsoxnation
Scrapple



Since: 24.7.02

Since last post: 2570 days
Last activity: 2570 days

#2 Posted on
A visionary back all the way at the beginning calling for the 2 hour broadcast. Imagine how much quicker Vince's success would have been if he had listened to you in '93 rather than letting Bischoff steal your idea in '96 and then Vince stealing it back in '98.


---

Please help control the McMahon population. Have your Triple H's spayed or neutered.

PalpatineW
Lap cheong



Since: 2.1.02
From: Getting Rowdy

Since last post: 4921 days
Last activity: 4763 days

#3 Posted on | Instant Rating: 5.44
Zed - is that Rob Bartlett the comedian?


---

Damn your eyes!
CRZ
Big Brother
Administrator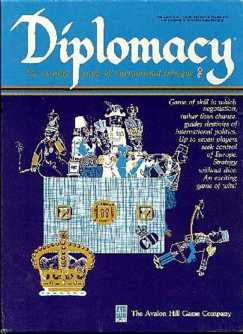 Since: 9.12.01
From: ミネアポリス

Since last post: 17 hours
Last activity: 2 hours


ICQ:
#4 Posted on
Originally posted by PalpatineW

---

Zed - is that Rob Bartlett the comedian?

---
Yep. Years of exposure to Imus now make me laugh at how ignorant I was back then. ;-)

The only reason I was calling for two hours is "Prime Time Wrestling" was two hours long so I felt I was getting 50% of my money's worth with only a one hour show. I later got over it when the show got really good and exciting...and then stopped caring when the show got really tedious and boring (around 1994-5).


---

©CRZ™
BigDaddyLoco
Scrapple



Since: 2.1.02

Since last post: 89 days
Last activity: 88 days

#5 Posted on
It's funny to look back and see how small Monday Night Raw was back in the day. No pyro or titantrons. No good matchups until Nitro came along. I used to really enjoy the show back then, but one thing that I remember just bugging the hell out of me other than Bartlett was everything was so brightly neon colored.


---