Alessandro
Lap cheong




Since: 2.1.02
From: Worcester MA

Since last post: 15 days
Last activity: 9 days

#1 Posted on | Instant Rating: 3.04
For those of you who don't watch wrestling on Saturday nights, Confidential runs a little segment called "Outside the Ropes", where one of the announcers sits down with a wrestler and poses a bunch of inane/humorous questions ... This week's participants were Funaki and Tajiri, and (while I can't prove it) I think the translator took a few liberties with what they had to say.

Here's a transcript (English subtitles given by "Confidential" in italics) ... And, if anyone happened to watch the show who also speaks Japanese, perhaps you could fill me in if this is actually what was said :

Funaki: This is Funaki, SmackDown #1 announcer! Welcome to Outside Lopes ... Uh, my guest, Tajiri! How are you?

Tajiri: I'll be better soon.

F: Let's get started then ... Ten questions, yes! Alright, ready? Okay?

T: Yes.

F: Number one. Considering the current social economic climate ... Money ... You know what I'm shouting. How does the dollar compare to the yen?

T: Personally, I feel the yen will always be weak because of the stunted Western growth system. I pick dollar!

F: Good question, okay! Good, good, good ... Number two! Emperor Hirohito ...

T: Myself, I always enjoy a good dictatorship. It's sad it's over.

F: Good answer ... okay! Number three; which is better, Pokemon or Dragon Ball Z?

T: Ooh, Pokemon hands down, you just have to love that Pikachu! Yellow and fluffy, what's not to love about him?

F: You like Pokemon, okay! Okay, number four; who would win in a fight between Pikachu and Teenage Mutant Ninja Turtles?

T: Would it be 4 on 1?

F: Of course.

T: An interesting question you ask. The Turtles do have the numbers, but Pikachu can shoot lightning right out of his butt.

F: Okay ... number five; Sensei, Mr. Miyagi ... You know, from the Karate Kid, that stupid movie from the 80s [laughing]

T: Remember Elizabeth Shue in the movie?

F: Yeah I do.

T: What a piece of @ss!!

F: I hear that, I hear that ... Mr. Miyagi, has there been a greater sensei?

T: Miyagi sucks - obsessed with those stupid trees ... instead of Elisabeth Shue!

F: Okay! Number six; wax on, or wax off?

T: [laughing] That's a very personal question.

F: [lauging] Do your thing, Buzzsaw. I don't mind at all. Number seven; Karate Kid ... Crane technique. Remember the crane kick Daniel used to finish off Johnny?

T: Yeah, Johnny definitely walked right into that one.

F: Have you ever considered using the crane?

T: No, my feet are like hummingbird - very quick.

F: [laughing] Okay ...

T: Stupid American questions.

F: Okay, okay ... Number eight; newspaper ... Why do Japanese papers read up and down?

T: This is the correct way to read ... everyone else does it wrong.

F: Inquiring minds wanted to know.

T: Inquiring minds ask some stupid questions.

F: [laughing] Yeah, number eight done! Okay, number nine; which is the better tag team partner - Ichiro or Hideki Matsui, New York?

T: Baseball is for pansies ... Real men wrestle!

F: [laughing] Okay, okay ... Last question. You often use green mist on your opponents, but the colors of Japan are red and white. Like your shirt. Red. White.

T: Well, red is also the color of blood, and I do not want my opponent to think that I have tuberculosis.

F: [laughing] Okay ... okay! We done.




---

Alessandro "Hercules" Boondy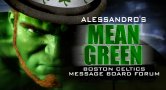 Promote this thread!
StampedeFan23
Morcilla




Since: 12.1.02
From: BC, Canada

Since last post: 3329 days
Last activity: 2865 days

#2 Posted on | Instant Rating: 2.50
I speak a little Japanese. From what I could tell, they translated Funaki pretty closely. I had a hard time understanding Tajiri, he tended to mumble and had a strange accent. I know he didn't have much of an idea about the Karate Kid questions, so they made most of that up. He knew the baseball players, but didn't have much to say about it. He definitely did not call the questions "stupid".


---

Are you ready for Mahkan-mania to run wild all over you?

I mark for Molly Holly and Lance Storm.
thatdude21601
Pickled pork



Since: 22.9.03
From: Easton, md

Since last post: 5133 days
Last activity: 5133 days

#3 Posted on
LoL That's just super funny....Even better than when Tajiri called Stone Cold "BBQ sauce".

I don't speak japanese...but I do know that tajiri doesn't actually need a translater; he is fluent in english and spanish. I would assume he pretends not to know english for commical reasons.
Jericholic53
Boerewors



Since: 18.3.03
From: Honolulu, HI

Since last post: 80 days
Last activity: 7 hours

#4 Posted on | Instant Rating: 2.00
i speak japanese, and the 'translation' was clearly for comical purposes (and i don't mind, my friend and i were both laughing our asses off, at the japanese comments *and* the captions). and as somebody pointed out earlier, the karate kid questions were pretty much irrelevant and farced. and for a couple of the questions in the beginning tajiri would say "what kind of question is that?" and funaki would reply the basic equivalent of "beats me". so it was funny for two reasons i guess, (1) the imposed subtitle conversation and (2) taijiri and funaki were having a good time with it.


---

it says so right here in the wcw handbook!
Jericholic53
Boerewors



Since: 18.3.03
From: Honolulu, HI

Since last post: 80 days
Last activity: 7 hours

#5 Posted on | Instant Rating: 2.00
(deleted by Jericholic53 on 22.9.03 0520)
Spaceman Spiff
Knackwurst



Since: 2.1.02
From: Philly Suburbs

Since last post: 32 days
Last activity: 19 hours

#6 Posted on | Instant Rating: 4.05
---

T: Well, red is also the color of blood, and I do not want my opponent to think that I have tuberculosis.

---

Awesome.


---
TheShiningBlack
Pinkelwurst



Since: 21.9.03
From: The otherside of the rainbow

Since last post: 5325 days
Last activity: 5324 days

#7 Posted on
LOL, thats great!


---