Captain Ferret
Polska kielbasa



Since: 14.9.02
From: Manchester

Since last post: 1336 days
Last activity: 482 days

#1 Posted on
From 411 via 1wrestling :

Curt Hennig (Mr. Perfect) was found dead earlier today in a Tampa, FL hotel room. Hennig was in Tampa, FL to work an indy show for Jimmy Hart.

No other details are currently available about this tragic story.


Blimey.
Promote this thread!
mountinman44
Sujuk



Since: 8.5.02
From: San Diego, CA

Since last post: 3200 days
Last activity: 1515 days

#2 Posted on
No way. Not another one.

I've watched Curt since the old AWA shows on ESPN. My favorite moment of his was when he clocked Nick Bockwinkel with a roll of dimes. I marked big time when he came to the WWF... this sucks...

(edited by mountinman44 on 10.2.03 1341)

---

Tampa Bay Buccaneers -- 2002 NFL Champions... feels good, doesn't it?

"The NFL should permanently move the Super Bowl here." -- Al Michaels, ABC Sports, during the Super Bowl
dMr
Andouille



Since: 2.11.02
From: Edinburgh, Scotland

Since last post: 1357 days
Last activity: 744 days

#3 Posted on
Holy shit.

I dunno what to say.

I never even knew he was meant to be ill or anything. Man that sucks.


---

"You dont appreciate a lot of stuff in school until you get older. Little things like being spanked every day by a middle aged woman: stuff you'd pay good money for these days."


One time undisputed Wiener of the day 2.11.02
It's False
Scrapple



Since: 20.6.02
From: I am the Tag Team Champions!

Since last post: 704 days
Last activity: 498 days

#4 Posted on
That came out of nowhere! That's the LAST thing I expected to hear!

Truly, Curt Hennig is one of the most tragic stories in wrestling today. I have nothing to add right now.


---

Forget Brock! TRINITY is the Next Big Thing!
cranlsn
Toulouse



Since: 18.3.02
From: Hartland, WI

Since last post: 469 days
Last activity: 9 days

#5 Posted on
If this is true, this just sucks. Hennig was one my favorites from way-back when I was "little Hulkster".

Between him and Ted Dibase I thought the two most rotten people worked for the WWF...which meant he was doing his job well.

I hope that this isn't what it looks to be...you just have to think that way when someone goes so relatively young.


---


When all else fails, there's always the Simpsons.

Eradicator
Kolbasz



Since: 4.1.02
From: Chicago

Since last post: 1790 days
Last activity: 1041 days

#6 Posted on
This is truly a very sad day. Curt as Mr. Perfect was one of my favorites for years. His Summerslam '91 match with Bret Hart remains my favorite match of all time to this day.

I had such high hopes when WWE brought him back last year at the Rumble. Who would have guessed that in a little over a year later he would be found dead. Hopefully WWE will pay some sort of tribute to him tonight.

Thanks for the memories, Curt. You will be missed, and always remembered.


---

"The Universe is shaped exactly like the Earth. You go straight long enough you end up where you were."
magicdoc
Bauerwurst



Since: 26.8.02
From: Bossier City Louisiana

Since last post: 4582 days
Last activity: 4582 days


ICQ:
#7 Posted on
Damn, I hate to hear that for two reasons. First I enjoyed Curt's work. I was also a fan of his Dad. Second, we now get to hear another stupid fucking Piper Diatribe about the "sickness". He will probably blame Russo for Kurt's death as well.


---

Quoth the Warrior: "thinking is hard, yes."
redsoxnation
Scrapple



Since: 24.7.02

Since last post: 2428 days
Last activity: 2428 days

#8 Posted on
First, Vince better have enough class to give Curt a nice video package and the full ten bell salute.
Second, this really sucks. For a time in the late 80's/early 90's you could argue Hennig as one of the top three wrestlers in the business.
Now, he gets to join his former tag team partners Eddie Gilbert (WWF '84), Rick Rude (NWO '97-98), and Bobby Duncum Jr. (WCW '99). That Scott Hall is not on the list is shocking.
This sucks. It really does.


---

The Public Demands: Nuke Mecca.

Lawrence Musso
Loukanika



Since: 1.2.03
From: Yorktown Heights, NY

Since last post: 6221 days
Last activity: 6182 days

#9 Posted on
I just read the news 5 minutes ago and came here to see if anyone posted anything. All I can say is - wow. I see the title Curt "Mr. Perfect" Hennig(at that point my interest is really peaked) than I see found dead and my heart just dropped.

Curt was one of the best wrestler's I've had the privlage to watch - truly one of the greats, and wow. I think whats appropriate now is for everyone who wants to to list there favorite memory or match from Curt?

I know for me my favorite Perfect match would have to be Him vs. Bret from Summerslam 1991 because I was there live, but theres countless others. See ya in Heaven Curt....


---

==========
Lawrence Musso - The Sign Guy of Weinerville
OMEGA
Lap cheong



Since: 18.6.02
From: North Cacalacky

Since last post: 3890 days
Last activity: 1496 days

#10 Posted on
I still find it hard to believe. Curt Hennig was always one of my favorite performers during the late 80's and early 90's. Mr. Perfect and Ravishing Rick Rude were two of the main reasons I got into professional wrestling. If it weren't for them, I might not be watching today. And now, they're both gone. I just can't believe it. This truly is a sad day for professional wrestling.

As a side note: I truly hope Vince McMahon has enough class to mention this tonight on Raw.

We will miss you Curt.

EDIT: BTW, may favorite Curt moment has to be his match with Blue Blazer at WrestleMania V. That match, while not mind-blowing by today's standards, was a site to behold in the 80's, and is the match that truly hooked me as wrestling fan. I, too, will also always remember his classic with Bret Hart at SummerSlam 91. Plus, the first time I got to see him live, at WCW Fall Brawl '97, slamming the cage door on Ric Flair's head. Curt, I will TRULY miss you!

(edited by OMEGA on 10.2.03 1704)

---

You thought watching Thunder was bad? Raw is like watching Thunder in re-runs.
oldschoolhero
Knackwurst



Since: 2.1.02
From: nWo Country

Since last post: 3936 days
Last activity: 3870 days

#11 Posted on
The one time I got to see the man himself live; last year, in a dark match before the U.K Insurrextion preview. He fought Goldust, and the crowd went BERSERK for him. Massive pops, "Perfect" chants, we even blew the roof off the place for the Perfect Gumswat. It's also a li'l slice of history, as it was, I believe his last WWF match. G'bye Curt, you'll be missed.


---
"Here's the thing: I don't give a tupenny f*ck about your moral conundrum, you meatheaded shit-sack. That's pretty much the thing." Daniel Day-Lewis as Bill "The Butcher" Cutting, Gangs Of New York. You'd be surprised at how many statements this can be used as a response to.
ThreepMe
Morcilla



Since: 15.2.02
From: Dallas

Since last post: 5650 days
Last activity: 5309 days

#12 Posted on
Talk about a bucket of suck....

Damn it Curt, you were entertaining...

You'll be missed.




---

I would like to congatulate Al Snow on his contact with La-Z-Boy. Because we all know Al doesn't sell chairs. - Mick Foley





Make sure to check out ThreepMe's Website of Fun
asteroidboy
Andouille



Since: 22.1.02
From: Texas

Since last post: 3378 days
Last activity: 582 days

#13 Posted on | Instant Rating: 4.95
Sad. He looked like he was in good shape during his WWF run last year.

Curt had the best neck-snapper in the business.


---
"My brother saw the Undertaker walking through an airport." - Rex
"Was he no-selling?" - Me


"...release the dogs, or the bees, or the dogs with bees in their mouths, and when they bark, they shoot bees at you?"
-- Homer Simpson

HomerJFong
Ten Millionth Hit



Since: 19.3.02
From: Ontario, Canada

Since last post: 4623 days
Last activity: 3449 days

#14 Posted on
The more deaths I hear about, the more I'm starting to think I really need to find a new passion far away from professional wrestling. Sigh. Thanks for all the great matches, Curt.


---
Find out which Buffy villain you are most like!
BrewGuy
Kolbasz




Since: 2.1.02
From: Pickering, Ontario

Since last post: 2495 days
Last activity: 1033 days


ICQ:
#15 Posted on
From The Observer:

Curt Hennig, who was in his prime one of the most talented wrestlers of the modern era, died earlier today in Tampa. He was 44.

Hennig was in town for a show being promoted by Jimmy Hart at the Tampa State Fairgrounds tonight. He was seen alive at 9:30 a.m. by Mickey Jay in his room, but a few hours later when he failed to show up at the gym, a workout partner went back to the room and he was found passed out at about 1 p.m. He was officially pronounced dead a short time later.

"Mr. Perfect" was one of my all-time favorite characters, and Curt Hennig was certainly one of the more talented wrestlers to set foot in the WWE arena. I'll really miss him.

:(


---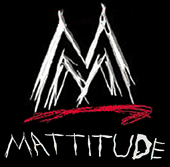 It's official - The WWE logo turned upside down becomes the Mattitude symbol.

Scooter Trash
Chourico



Since: 23.7.02
From: Indiana

Since last post: 205 days
Last activity: 51 days

#16 Posted on | Instant Rating: 0.00
When the WWF was painful to watch in the early to mid-90's, Mr.Perfect was one of the few reasons I would tune in each week. If these reports are true, than wrestling has lost one of it's greats.

A big part of me hopes there has been a mistake. But another part is afraid that it's not.

R.I.P Curt, and thanks for some great moments.






---

"Lipsmackin' Thirstquenchin' Acetastin' Motivatin' Goodbuzzin' Cooltalkin' Highwalkin' Fastlivin' Evergivin' Coolfizzin' Scooter Trash."
Faggot
Cotechino



Since: 30.1.03
From: Upper Califia

Since last post: 5306 days
Last activity: 2287 days

#17 Posted on
This is the first time in a longtime that I've read a wrestling news story and said, out loud, "Oh no".

R.I.P. Mr. Perfect.
ICEMAN
Landjager



Since: 23.5.02
From: Nashville,TN

Since last post: 3824 days
Last activity: 3513 days

#18 Posted on
Man, this sucks.

Curt, you'll be missed and remembered.


God has one heck of a stable now.




---
Excalibur05
Knackwurst



Since: 19.1.02
From: Minnesota

Since last post: 1420 days
Last activity: 1288 days

#19 Posted on
What awful news.

Curt will always be one of my favorites.


---

RAW Satire 2/3
Buffy 7.13 gets a 5.0 Three subplots and the BEST one featured Giles getting groped by Andrew. Egh.
Davros
Blutwurst



Since: 22.8.02
From: Between thought and Reality, TZ

Since last post: 4607 days
Last activity: 4602 days

#20 Posted on
Damn. Damn, damn, damn. Thank you Mr. Hennig for what you've given all of us. We should all stop to reflect and also think about our lives for a second.


To the greatest IC champ of all time.


---

Boy, raw tenth anniversary? Bullshit. Kinda makes it not worth it, don't it.
Pages: 1 2 3 4 5 6 Next