The 5th Horseman
Kolbasz



Since: 23.10.02
From: Myrtle Beach, South Carolina

Since last post: 4338 days
Last activity: 4327 days

#21 Posted on
Originally posted by mountinman44

---

Can't forget about Barry O. Iron Mike Sharpe was my favorite, though. who else could have an injured wrist for 10 years?

---


LOL! Yes, Iron Mike Sharpe wore that big forearm protector and Gorilla Monsoon used to always complain about his 10 year forearm injury.

Remember when Barry O picked a fight with Jesse Ventura while Ventura was announcing a match. Even the announcer, Jesse ventura beat the crap out of him. That's a true jobber.


While all the WWF jobbers I remember have been mentioned, here's some NWA jobbers that I remember:

Rocky King: Jim Cornette once claimed the Midnight Express would beat him up and then read "Roots" to him backwards so that he thought it had a happy ending.

George South

Tony Zane: Claim to fame was that he once impersonated Dusty Rhodes when the Four Horsemen tried to prove the James Boys were actually Dusty Rhodes and Magnum TA. When they were unmasked it was Tony Zane and Sam Houston.

(edited by The 5th Horseman on 27.11.02 1136)
gargs
Goetta



Since: 27.8.02
From: The OC

Since last post: 5278 days
Last activity: 4912 days

#22 Posted on
Iron Mike Sharpe
Barry Horowitz
Brooklyn Brawler
Jose Luis Rivera (old WWF days)


---

"I used to date a homeless girl. That was pretty cool. You could drop her off ANYwhere. 'Date's over...get out.'"
Torchslasher
Knackwurst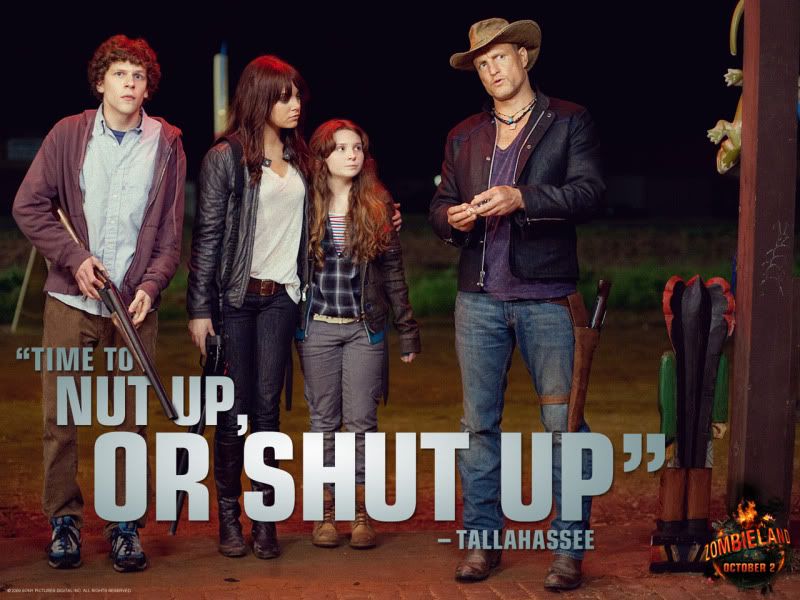 Since: 17.1.02
From: New F'n Jersey

Since last post: 99 days
Last activity: 98 days

#23 Posted on | Instant Rating: 6.44
Okay, this is already way too many posts without anyone mentioning my favorite jobber.

This guy looked more like your lecherous uncle at the bowling alley chomping a cigar in-between throwing gutter balls than a wrestler. He was so cool that he had a nickname. Who is this god among men?

Tom "Rocky" Stone!!!


---

"Oh, a handful of change. I guess I can use this to go...um...buy some candy. So thank you for adding a step to my Halloween process"- homestarrunner

*I* will always remember the RFM Club!
Iron Mike Sharpe
Pickled pork



Since: 16.6.02

Since last post: 5414 days
Last activity: 5414 days

#24 Posted on
How about the Mulkeys?
canucklover
Pickled pork



Since: 16.7.02
From: Vancouver, BC

Since last post: 4792 days
Last activity: 4410 days

#25 Posted on
WCW had some truly appalling jobbers, especially on whatever its Saturday afternoon program was called. My favorite was "the Gambler". His entire gimmick consisted of showing a handful of playing cards to the camera as he walked to the ring to get his ass kicked. He should have been called John Brown or something nondescript like that but for some reason he got a character name and gimmick. No idea why i liked him...


---

"Dear to us ever is the banquet and the harp and the dance and changes of raiment and the warm bath and love and sleep" -- Homer
krakken2000
Kishke



Since: 31.10.02
From: seattle

Since last post: 3335 days
Last activity: 3062 days

#26 Posted on
Michael Saxon (I mean come on, the guy was a wrestling Michael Jackson impersonator!)
or
Tiger Chun Lee (WWF jobber from mid 80's)

Although my favorite jobber? Rip "The Crippler" Oliver, he was champion in the pacific NW for years. But then would show up on the WWF syndies doing jobs. In fact WWF Magazine once had an article on Jake "The Snake" Roberts, and in all the pictures there was Rip getting his ass handed to him by Jake. I actually showed up to a live PNW show here in Washington and had the gall to ask Rip to autograph the article. He sneered and walked off...


---

Oh flaming box of stuff, is there no problem you can't solve?
Dexley's Midnight Jogger
Pepperoni
Moderator



Since: 10.10.02
From: New Hampshire

Since last post: 1597 days
Last activity: 1511 days

#27 Posted on
The Rochester Roadblock in WCW mid-nineties. He had a striped shirt and actually got quite the push in ICW years before. He would bring a saw horse or something to the ring with a signal light on it that he put over his opponent after he pinned him. Then in WCW, they just called him "Roadblock" and he jobbed all the time on Saturday Night.


---

San Dimas High School Football Rules!
Swordsman Yen
Frankfurter



Since: 16.2.02
From: Shaolin

Since last post: 5272 days
Last activity: 5255 days

#28 Posted on | Instant Rating: 10.00
From the desk of Swordsman Yen
We have a thread of great jobbers and nobody has mentioned The State Patrol yet? :)


---

"I don't care what people think. People are stupid." -- Charles Barkley

Cowboys 3-7-0. ...so how 'bout them Spurs?

Spurs 6-4. *sigh*

Yao Ming Watch - Tracking Yao's efforts to elevate his game to Shawn Bradley's level. Good luck Yao!
(through 11/22/02)

PPG: Bradley 9.2, Yao 8.9
RPG: Bradley 8.1, Yao 5.2
BPG: Bradley 2.7, Yao 0.7
dMr
Andouille



Since: 2.11.02
From: Edinburgh, Scotland

Since last post: 743 days
Last activity: 130 days

#29 Posted on
Originally posted by Swordsman Yen

---

We have a thread of great jobbers and nobody has mentioned The State Patrol yet? :)

---


And not so much as a sniff of a Spike Dudley mention. Good to see old Koko B. Ware is still remembered by some though
Bullitt
Shot in the dark



Since: 11.1.02
From: Houston

Since last post: 657 days
Last activity: 657 days

#30 Posted on
"From Las Vegas, Nevada...Barry O!"

Then he'd make the "O" with his arms over his head while dropping down on one knee...classic, classic stuff, man. Easily the highlight of many a syndicated Saturday morning.


---

"So, sorry sweetie...tootsie-pie...sugarbob...funky bunch."

www.Gordie.ca
oldschoolhero
Knackwurst



Since: 2.1.02
From: nWo Country

Since last post: 3321 days
Last activity: 3255 days

#31 Posted on
Hello? Dwayne Gill? how could you guys forget him?!


---
Apparently, I Am



Yes, My Coolness Has Gone Up
schtune
Medisterpoelse



Since: 12.11.02

Since last post: 5682 days
Last activity: 5682 days

#32 Posted on
>>Then in WCW, they just called him "Roadblock" and he jobbed all the time on Saturday Night.


Yeah! That guy! I actually saw him win a match once. If there were a worst finishing move thread, I'd nominate his. He pulled the guy up close to the ropes, stepped out on the apron, then leaned back until the top rope bent down enough for him to flip backward onto the guy. It looked more like an accident than anything - like he just kinda fell into the ring.
Net Hack Slasher
Banger



Since: 6.1.02
From: Outer reaches of your mind

Since last post: 4924 days
Last activity: 3344 days

#33 Posted on
For some unexplainable reason I was a big Jim Powers fan about a decade ago. He was the type of jobber who'd get 10% offense in and I always thought "Ohh he's got a chance" but then loses. I remember getting really happy when get was teamed up with Paul Roma as the "You Stallions" and was pushed for about 2 months before they started jobbing out again and Jim Powers went back to his jobbing singles career... Jim Powers was the prototypical babyface of the late 80s and come on his name is Jim POWERS of all things, how could I not mark out for him.

But there is something that Jim Powers did over 10 years ago that me and my best friend still joke about today. Like I mentioned Jim Powers used to get 5-10% offense in. The thing is whenever he got his offense in he'd pump his fist and play up to the crowd and yell "Yeah!". And on cue almost ever single time the heel would get the advantage afterwards. Powers would either run into the heels boot or the heel would get up and clothesline Powers down, or Powers would go up to his opponent only to have his next move reversed and the heel grabbing the advantage and finish off Powers... It really was funny every time the pumpfist/Yeah combo of Jim Powers was the beginning of the end of his matches with Powers looking up at the lights (lol)

Even today whenever I see someone celebrating too early. Like a sports team celebrating a play just to have it reverse by replay or even better their opponent making a last second comeback I call it "Pulling a Jim Powers" or even a friend bragging about his girlfriend too much just to have her break up with him 3 weeks later "Sorry buddy but you pulled a Jim Powers"


(edited by Net Hack Slasher on 27.11.02 1414)

---

Oh they have the internet on computers now!
asteroidboy
Andouille



Since: 22.1.02
From: Texas

Since last post: 2764 days
Last activity: 1672 days

#34 Posted on | Instant Rating: 4.95
RKM, I think Dave Stoudamire also got a DQ victory over Stan Hansen when he had the Intercontinental belt. The announcer was like, "Who would've ever believed, Dave Stoudamire over Stan Hansen!"

I also remember Pistol Pez Watley. Not anything about him exactly, but I remember the name. That oughtta count for something.


---
"My brother saw the Undertaker walking through an airport." - Rex
"Was he no-selling?" - Me

Never been a Wiener of the Day

RFMC Vice President (I think)

StampedeFan23
Morcilla




Since: 12.1.02
From: BC, Canada

Since last post: 3387 days
Last activity: 2923 days

#35 Posted on
Some other oldies but goodies:

Ted Arcidi
Lee Wong
Buck Zumhoff
Joey Maggs
The Shadows
The Conquistadors
Rip Rogers


---

Are you ready for Mahkan-mania to run wild all over you?
mrHysteria
Weisswurst



Since: 16.7.02
From: Richmond, BC

Since last post: 5194 days
Last activity: 4466 days

#36 Posted on
Barry O rules. hey, it's a big 'O'!

isn't he an Orton?


---
Davros
Blutwurst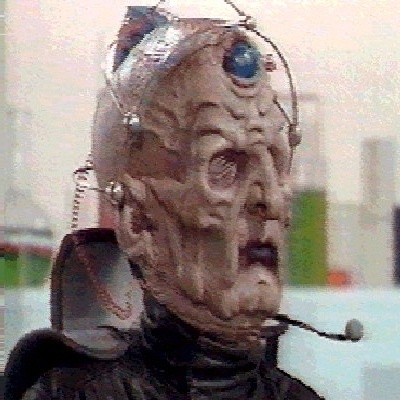 Since: 22.8.02
From: Between thought and Reality, TZ

Since last post: 3993 days
Last activity: 3988 days

#37 Posted on
Pistol Pez -- hell yeah!! Who could ever forget? Was he related to Shaska? Or were they the same guy?

And speakin of big O's, what about Steve O, as in Olsinowski(correct spelling?)? AWA jobbage at its best!

Word Lif3.


---

John Cena--Word Lif3
Rudoublesedoublel
Frankfurter



Since: 2.1.02
From: Kentucky - Home of the 8 time NCAA Champ Wildcats

Since last post: 219 days
Last activity: 148 days

#38 Posted on
Pat Rose was the greatest jobber of all time. He was so "good" that he worked not only in WCCW, he also worked in NWA (prior to becoming WCW), and he may have even worked for WWF.

For what it's worth, earlier in the thread someone mentioned that a specific jobber was a great victim. Oddly enough, back in the day LONG before I knew the term "jobber", my father and I would watch wrestling together and we called the jobbers "Professional Victims".
RKMtwin
Boudin rouge



Since: 1.3.02
From: Denver, Colorado

Since last post: 3518 days
Last activity: 2961 days

#39 Posted on
Speaking of the AWA jobbage tradition, what about Pete Sanchez? The guy had the shape of a jellybean, a beard that would equal that of Hercules Ayala, and the guy would usually get his token (as in jobber offense) in before getting completely mangled.

Oh, and how could I forget Brian Costello? And especially because later on in the GWF's run (which really sucked before it folded up) Costello was touted as top talent?! Whatupwitdat?!!

I loved the way Jim Powers did that triple arm-pump finger-thrust-point of jobber-self congratulations! LOL!!!!!

And who could forget Von Kruss!!! Or, as we know him today, Big Vito!?! He even had a transitional period, where the Krusstmeister was named Vito Kruse for a while!

HAR HAR HAR!!!

What about The Gambler, with his ever-lethal deck of cards, and Frankie Lancaster, who did his damndest to try to hide his balding skull? Good shit!!

(edited by RKMtwin on 27.11.02 1412)

---

David Crockett sez it best, folks: "Look at 'im, Tony! Look at 'im!"
Zaphod
Chorizo



Since: 24.2.02

Since last post: 5624 days
Last activity: 5616 days

#40 Posted on
Originally posted by Belgian Bluestar

---

Either Barry Horowitz or Brady Boone (rip). I remember Brady Boone taking a clothesline from Randy Savage, flipping over backwards and ending up on his face!!!


---


Boone did that spot for just about every clothesline he took, and it was still absolutely awesome every time. I also loved his totally ridiculous spot where he'd have an opponent in the corner, run up, and try to hit a rana, only to have the opponent move, therefore crotching himself on the top turnbuckle. Like Flair coming off the top rope, you knew he'd never hit it, but you loved seeing him try just the same.

While he was not quite at the Barry Horowitz level of jobbers-who-got-a-little-offense, he'd probably be second on my list. Nobody could top a guy who won one match every 2 years, if he was lucky, who still patted himself on the back before every match. When he got the ring jacket with the handprint silhouette on it, he clinched his throne as King of the Jobbers.
Pages: Prev 1 2 3 4 5 Next