Downtown Bookie
Morcilla



Since: 7.4.02
From: The Inner City, Now Living In The Country

Since last post: 16 days
Last activity: 2 hours

#41 Posted on 6.8.02 0900.19
Just my opinion, of course, but a sorry showing by TV Guide. Pinky and The Brain (no, not Bobby Heenan) are certainly deserving of a spot in the Top 50. And just where are the Animaniacs? No Yakko? No Wakko? Not even any love for the cute one, Dot? First all those years locked up in the water tower, and now this?!? IT'S POLITICS, I TELL YA! POLITICS!


---

Patiently waiting to be Stratusfied.
chazerizer
Italian



Since: 11.7.02
From: Pittsburgh, PA

Since last post: 4071 days
Last activity: 527 days


AIM:
#42 Posted on 6.8.02 1404.21
Well, the list sucks, of that we all agree. But who would you pick? Top fives? Top tens??? I can't even really come to grips with a number 1.

Here are my options:
Bugs Bunny
Daffy Duck
Mickey Mouse
Rocky and Bullwinkle
Underdog
Garfield

No modern cartoon can hold a candle to these guys. I have almost all of the episodes for Futurama, South Park, The Simpsons, and Family Guy on my computer, and no characters from these shows come anywhere close (ok, so Homer, Bart, and Cartman would make the list SOMEWHERE, but you get the idea).

And most of the cartoons they put out now suck big hairy sweaty donkey balls. Powerpuff Girls? Pikachu? Gag me with a spoon.

The last good cartoon making period was the early to mid nineties, and even that wasn't THAT good.


---

"Sales of penis-enlargement treatments and devices in 2000 totaled in excess of $600 million," Skolnick said. "Cock-lengthening is, no pun intended, a consistent growth industry in the U.S., and this bill would severely emasculate it. As usual, it's the little guy who suffers."
Swordsman Yen
Frankfurter



Since: 16.2.02
From: Shaolin

Since last post: 3618 days
Last activity: 3601 days

#43 Posted on 7.8.02 1258.16 | Instant Rating: 10.00
From the desk of Swordsman Yen
Originally posted by JayJayDean

---

Bugs is right on at #1, but Daffy Duck should definitely be higher, and what's with Wile E. Coyote and Roadrunner at #38?! It's almost like this is the DVDVR TOP 50 CARTOON CHARACTERS~! list or something.

(Obviously, I *know* it's not since DR would've got the Powerpuff Girls into the Top 10.)

---


But not ahead of Eddie Guerrero... :)


---
Fazzle
Kishke



Since: 2.1.02
From: Wilmington, NC

Since last post: 3258 days
Last activity: 2860 days

#44 Posted on 7.8.02 1323.33
Yen, how did you make a bottom 10 list WITHOUT including the Snorks?


---
Bizzle Izzle
Bockwurst



Since: 26.6.02
From: New Jersey, USA

Since last post: 117 days
Last activity: 117 days

#45 Posted on 7.8.02 1614.03
What about Penelope Pitstop and Daphne from Scooby Doo? When I was but a wee lad I was in luuuuuuv with those two. Don't ask me what it was about cartoon redheads...

Big Props to RageRockrr:
"+ Oh, and three simple words:
Optimus. Fucking. Prime."

You're DAMN right! Anyone remember when they found him floating around space and brought him back from the dead? MAJOR FREAKING MARKOUT MOMENT!!!
And Tranzor-Z was the shiznit!


---


Maiden RULES!!!
Teapot
Kishke



Since: 1.8.02
From: Louisville KY

Since last post: 174 days
Last activity: 7 hours

#46 Posted on 8.8.02 0141.33
Well, one would think we cartoon aficionados could come up with a better list than the slap-dash TV Guide one.

Some characters are conspicuous by their abscence. Say, for instance, the aforementioned Optimus Prime (although I think Starscream would be a better choice if we're truly talking abut a developed character). Cobra Commander. Papa Smurf. (Did anyone notice that there were no mentions of anything related to a toy line?)

Some characters' inclusion boggles the mind. Alvin? Wonder Woman? Bill? The Grinch? (Grinch I don't mind so much, since Chuck Jones is a personal hero of mine, but to be honest, he only has a total of 45 minutes or so of actual screen time. Bill, however, has what - five minutes at most?)

And then there are the characters whose greatness has been vastly over- or underrated. This is, of course, largely a demographic ploy targeting little kids. I work in retail, and I noticed some little kids looking at the Popeye/Spongebob cover and saying "Look! It's Spongebob!" When I asked them who the other guy was, they didn't have a clue. Made me feel reeeeeally old.
JayJayDean
Scrapple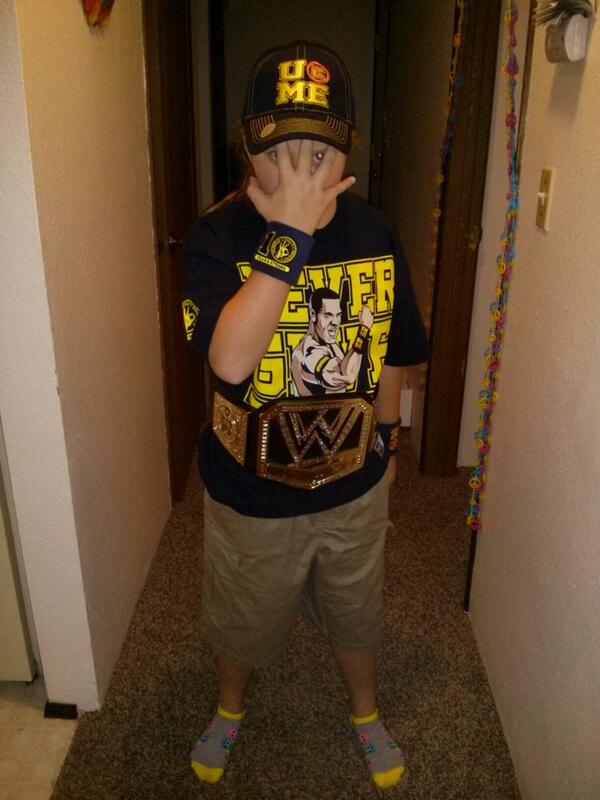 Since: 2.1.02
From: Seattle, WA

Since last post: 5 days
Last activity: 9 hours


AIM:
Y!:
#47 Posted on 8.8.02 0926.10
Since this list got me thinking of the cartoons I used to watch as a kid, I want to note that CLEARLY they set up the rules to leave out any clay-mation characters and that therefore Davey and Goliath were screwed. Especially since the Mountain Dew commercial with them in it *rules*.

"We got hosed, Tommy."
m2k_2002
Polska kielbasa



Since: 6.6.02
From: san jose

Since last post: 4109 days
Last activity: 4108 days

#48 Posted on 8.8.02 1056.10
How the hell can Cartman be high up in the ranks than Daffy Duck. That list is wrong on so many levels.
Pages: Prev 1 2 3