JustinShapiro
Scrapple
Moderator




Since: 12.12.01
From: Pittsburgh, PA

Since last post: 57 days
Last activity: 12 days

#1 Posted on | Instant Rating: 8.75
Better!


(discussion of this episode basically ends there)


I forgot/didn't bother to post about last week's episode. The last 12 months of nonsense, from postponements to trick renewals to Dan to Chevy to more postponements, have sort of exhausted whatever equity I was willing to put into being alternatingly dismayed or amazed about the show. (The fanbase's response to adversity also kind of shifted from "feelgood underdog rally for vital piece of art" to "codependent whine over toys being taken away" at some point over the course of the year so I'd like to distance myself from that because I am cool.)

My hopes and expectations for this season were pretty much just to see some funny episodes and familiar faces, and that Dan Harmon's acolytes could steward the ship back to the landing without breaking anything. Then the premiere was like ... uh oh. You broke it and you bought it and it can never be undone and this is gonna be a bit sad.

It's hard to say to what extent the response to the first show was placebo-induced, but the consensus, that I would join, seemed to be that it felt like the DNA had been uncomfortably altered. One wonders how much a season 4 would've felt off regardless, since even the very best sitcoms seem to have a creative peak of 2-3 seasons max before they start a gradual slide into broader tonal shifts, repeating themselves, and characters who default to their one defining quirk (bcc: Parks & Rec). For all of season 3's spectacular heights, the seams were already starting to show at times in ways they never had before.

Still, the less martyr-y that a self-destructive living emotion like Dan Harmon might come off the further away we get from his sitcanning, he's still the guy whose vision for both his characters and for how we tell stories culturally I would've followed raptly and probably rapturously to the end of the circle. I think his insight into genre and narrative is actually going to be missed a lot more than his tentative plans for character endgames. I thought the three-camera laugh track stuff in the premiere, while cute (Fred Willard), was the saddest part because it's the kind of concept they would've grand slammed in s2-3. To me, the coolest thing about the conceptual episodes was always how they were grounded in the show's established world and character dynamics as opposed to fun little one-off gimmicks that don't count. If their pop culture chameleoning before now was integrated like it was in last week's episode, by a character having a dream sequence or arbitrarily staging a movie parody, I don't think it ever would've turned so many heads. Compare that to hearing about how much thought went into not just justifying a campus zombie apocalypse, but figuring out the pertinent genre beats from those stories they should be using.

That all said -- and having startlingly changed from my planned couple sentences saying "this week's was a lot better; there were some funny jokes and everybody seemed normal" into some kind of tragic tumblr post, which I did not anticipate happening at all -- maybe the first episode can be excused for being desperate to do and prove too much (on a show with a legacy of semi-unsatisfying season premieres when it came to picking up where it left off with Jeff/Annie/Britta or Pierce leaving the group), and we'll see where it goes from here.

This week's was a lot better; there were some funny jokes and everybody seemed normal. A week where they don't break the show is a victorious week. Moving on.

(edited by JustinShapiro on 15.2.13 1815)
Promote this thread!
John Orquiola
Scrapple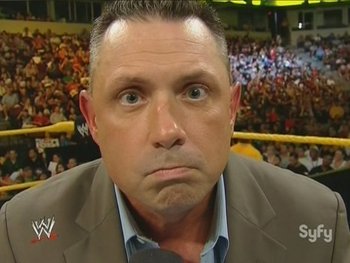 Since: 28.2.02
From: Boston

Since last post: 1456 days
Last activity: 1456 days

#2 Posted on | Instant Rating: 6.33
I thought it was terrific. Seemed the same as a non-gimmick episode from last seasons. It was a Megan Ganz episode, therefore it was funny and clever, and look how short this post is compared to Justin's.


---

"Cody, I mustache you a question." - The Miz
SchippeWreck
Banger



Since: 26.3.03
From: Glendale, CA

Since last post: 2 days
Last activity: 2 days

#3 Posted on | Instant Rating: 7.84
I thought it was awful for about the first half, but picked up around the point Abed made the meta community college comment. It ended well, but I still have a bad feeling about the whole thing.


---

"It's magic! We don't need to explain it!"
Leroy
Boudin blanc



Since: 7.2.02

Since last post: 968 days
Last activity: 968 days

#4 Posted on | Instant Rating: 7.10

I can't really read Justin's diatribe. I can't. I'm sure it's good and thought out, but I just can't. Sorry.

I think Dan Harmon had, at his fingertips, the single greatest comedic franchise in the history of TV. And he pissed it away trying to out hipster an elder comedic genius who has a history of not being able to take a joke. And both of them should be ashamed of themselves for compromising my favorite show on TV. Assholes.

Having said that... I loved this episode - but it was different, in weird, subtle ways that I really could not put my finger on. And that makes me sad.
samoflange
Lap cheong



Since: 22.2.04
From: Cambridge, MA

Since last post: 1712 days
Last activity: 1704 days

#5 Posted on | Instant Rating: 5.52
Amusing episode, but I only laughed out loud once, and it was to Abed's reaction to discovering the rotating bookshelf door.

I really could do without Pierce at this point. KILL HIM OFF
thecubsfan
Scrapple
Moderator



Since: 10.12.01
From: Aurora, IL

Since last post: 1 day
Last activity: 1 min.

#6 Posted on | Instant Rating: 9.30
I enjoyed the episode and would've preferred something like this to lead off the season.


---

thecubsfan.com - luchablog
Kevintripod
Banger



Since: 11.5.03
From: Mount Pleasant, Pa.

Since last post: 4 days
Last activity: 17 hours

#7 Posted on | Instant Rating: 5.64
http://www.huffingtonpost.com/2013/02/15/community-ratings-season-4-episode-2_n_2695914.html?icid=maing-grid10%7Chtmlws-main-bb%7Cdl10%7Csec3_lnk1%26pLid=271559


'Community' Ratings: Season 4, Episode 2 Has Drastic Drop


"Community" ratings took a sharp drop during its second week of Season 4.

Preliminary numbers for "Paranormal Parentage" had the NBC comedy pulling in 2.8 million viewers and a low 1.1 rating in the 18-49 demographic. The Season 4 premiere, which aired on Thursday, Feb. 7, had nearly 4 million viewers and a 1.8 rating in the 18-49 demographic, a solid number for NBC.

Chalk it up to Valentine's Day, bad promotion or whatever makes you feel better, but the low numbers certainly pushed "Community" even further onto the cancellation bubble. However, the show's ratings will likely go up when DVR views are counted.

It hasn't been an easy go of it for "Community," which has made headlines for all the wrong reasons over the past year. Backstage drama between creator Dan Harmon and actor Chevy Chase, Harmon's departure and then Chase's departure didn't translate into more viewers.







---


"You have enemies? Good. That means you've stood up for something, sometime in your life." - Winston Churchill
AlbySure
Boerewors



Since: 10.12.01
From: LA

Since last post: 403 days
Last activity: 1 hour

#8 Posted on | Instant Rating: 6.63
The first two episodes have surprised me in how much the humor and plots are steeped in past episode/gags. I get that continuity has always been a part of the show's appeal, but I would think with the showrunner switch that NBC and Sony would want less of it, and it feels like we're getting more. This one in particular was pretty much a direct sequel to "Digital Estate Planning," with the entire reveal dependent on whether or not you had seen that episode, and pretty much every joke tied to something that happened in the past. Kind of an odd direction to go in given everything that's happened.
BigDaddyLoco
Scrapple



Since: 2.1.02

Since last post: 7 days
Last activity: 4 days

#9 Posted on | Instant Rating: 5.28
Last season felt like it was a home run or nothing at all, but because those nothing at alls were written by Dan Harmon they will always be looked at more fondly.

I didn't think either episode was great, I actually like last week's slightly more, but they both are still better than a lot of comedies out there.

Should they have ended it all last year? Probably, but I am willing to live out one bastard season to see where it goes.

Edit: I don't like the current trend from last year where Abed is mostly unlikable, and now I am afraid that Troy might be getting a little to simple minded.



(edited by BigDaddyLoco on 19.2.13 2252)
Torchslasher
Knackwurst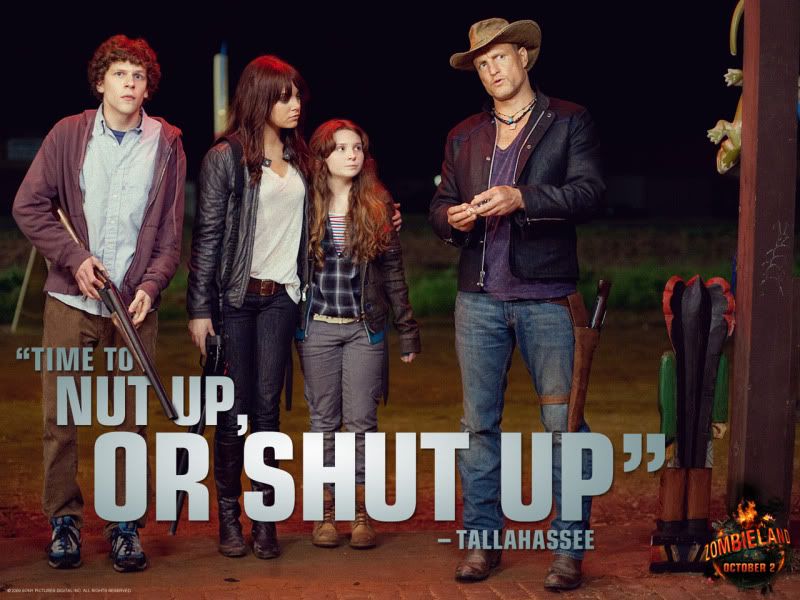 Since: 17.1.02
From: New F'n Jersey

Since last post: 104 days
Last activity: 104 days

#10 Posted on | Instant Rating: 5.01
I def agree with Albysure on this ep being a sequel of sorts to the video game episode from last season.

I enjoyed this ep more than the premiere, especially the interplay between Jeff and Britta. I mean, I like the Britta/Troy pairing and it has potential, but there will always be more comedy in having Jeff and Britta sniping on each other. The therapy aspect of Britta's character is the most interesting thing they have done with Britta since the first season.


---

"Put on your helmets, we'll be reaching speeds of 3!"
"It was nice of you to give that dead woman another chance."
"All right, look alive everybody...oh sorry Susan."- MST3K: Space Mutiny
Click Here (facebook.com)
dMp
Knackwurst



Since: 4.1.02
From: The Hague, Netherlands (Europe)

Since last post: 7 days
Last activity: 3 hours

#11 Posted on | Instant Rating: 7.88
I laughed hard when I realized that Troy & Abed were dressed up as Calvin & Hobbes.
Not only is that an awesome choice but also it means they matched their costumes.
In an episode where Britta says she and Troy didn't do that because it was hard for couples to synchronize costumes properly.