CRZ
Big Brother
Administrator



Since: 9.12.01
From: ミネアポリス

Since last post: 10 days
Last activity: 1 day


ICQ:
#1 Posted on | Instant Rating: 9.39
You may be naive enough to believe that "Jersey Shore" is just another hour long slice of "reality" served up to you, MTV-style, as we watch eight (more or less) kids thrown into a house and letting themselves get filmed 24/7 - and you can certainly be forgiven for thinking that IF you have never seen it... but for those of you who HAVE sat through even just one episode, you know different. Sure, it's a cultural phenomenon, sure, it's a dynamic study in how our species' two genders relate and interrelate, but it goes beyond that - it TRANSCENDS. Culture is transcended, the male/female dynamic is deconstructed as you've never seen before, and stereotypes...well, stereotypes are mostly upheld. One thing you'll never see on reality television is any glimmer, any SPECK of actual human intelligence shown - such actions are skillfully excised by a crack team of editors before ever seeing the light of MTV's satellites.

Watch just one episode, though, and there's a halfway decent chance you'll find yourself hooked - and coming back for more. That happened to me back in December 2009...and for some reason, I'm back tonight for the first episode of Series 4. And like you, I have but one burning question: Why? WHY do I keep coming back to this show? I doubt that we'll find the answer along the way as I write - but stranger things have happened...

AND WE'RE OFF!

This episode is rated TV-14-DLS!

(Click on smaller graphics and they may become larger!)


There can be no other way to kick off a season of "Jersey Shore" than to catch up with NICOLE, aka SNOOKI (follow her on Twitter at @Sn00ki). If you somehow managed to not hear until just now, sorry for keeping you in the dark, but the hook of THIS season of "Jersey Shore" is that it's not taking place on the Jersey Shore, but rather off in Some Other Country Altogether...and appropriately enough (or not) that country is Italy. She needs her picture taken because she's going to Italy! Our shopkeeper has probably been briefed, because he deduces that she needs some passport pictures. Of course, Snooki is SHORT, so she has to stand on a box to accentuate that fact - God knows, those cameras can't possibly be lowered. Call me crazy, but a lot of these poses aren't suitable for a passport! "You know, Italy's like that big country - no, EUROPE is that big country and then you have like Britain in there, and England...and Italy." This is Snooki. Is she gonna keep that hat on through this whole session of photography? I'm pretty sure you can't wear a hat for your passport photo either - or maybe I just didn't try it when I had mine done. Last night on "Le Late Late Show avec Craig Ferguson à Paris," it came up that an astonishingly low number of Americans even have passports, even now that you need them even to get into Canada or Mexico. (Wikipedia says 37%, and who am I to argue with Wikipedia?)
Ah, there goes the hat, playfully tossed not unlike Mary Tyler Moore. TO THE OPENING CREDITS

In case you WEREN'T aware, the opening theme of this show is "Get Crazy" by LMFAO (The W at Amazon) - a song which, I believe, carries the distinction of holding down the current Guinness world record for most uses of the word "titties" in a hit single. We get a good look at how everybody looked during the first season of this show - we're all much older now.

While I have you here, let me try to spoil you right off the back with the Cable Guide's description: New, HD, (2011), The cast heads overseas to Florence, Italy, in the Season 4 opener, and the culture shock is nothing compared to their shocking new hookups. (Reality). Well, there you go - as Sid 6.7 used to say, that's (Reality) for you. Frankly, if there AREN'T new hookups...THAT would be SHOCKING. Also, this show has NEVER been in HD and don't let that "letterboxed picture" fool ya.


JOHNSTON, RHODE ISLAND - just in case you've forgotten that none of these people are actually FROM the Jersey Shore, we get the obligatory start of the season "everybody preparing to leave their sheltered lives of $25,000 club apperanaces all over the country yet still somehow living with their parents" montage. Come to think of it, they forgot to tell us where Snooki was. I'll look it up later. Here in Johnston we catch up with PAULY D (@DJPaulyD) who is - yes - DJing - to what appears to be three dudes just standing around. Well, we ARE probably in his house. He's super excited about going to Italy! He's coming for them! He's got a giant hair dryer and an "international plug!" He promises an "international panty raid" when he arrives. ** NOW PLAYING: MNDR - Cut Me Out (greenlabelsound.com) ** We get some passport photography of Pauly D as well - again, I don't think you can thoughtfully massage your chin and get that shot on a passport. He is all papered up. In his own inimitable style, he lets us know that "PASSPORTS ARE HERE - OH YEAH!" (Passports take many weeks, except on reality television.)


NEW EGYPT, NEW JERSEY - here's DEENA (@DeenaNicoleMTV), having dinner with friends out at what looks like a lodge. I'm guessing it's a "bon voyage" dinner as she's busy telling everyone what she expects Italy to be like - a lot of hot guys on Vespas, if I heard her correctly. She's also super excited to be going to Italy! Did you know that "Ciao" is Italian for both hello AND goodbye? (It's also an awesome album by Tiga but MTV doesn't clue you into THAT fact.) Her friends ask what "Thank you" is in Italian, and she confidently answers "Gracias" - then remembers that that's Spanish. Here's ANOTHER trip to the passport photo store. Man, here in Minneapolis it's a post office or Walgreens, I have no idea why it's so different over there on the east coast. I guess people are more inclined to leave the country when they're living over there? "In Italy, I'm expecting to bring a guy home, but I won't do sex." Well...hardly seems worth following, then.
She works in a "do you like the boobs?" to the guy taking the passport photo (with what appears to be a digital camera you used to be able to pick up at Costco a couple generations of cameras ago) in case you didn't catch that that was her catchphrase from the opening credits. Deena promises that if she does figure a guy out, then there will be sex later. Redemption! "ITALY BITCHES!"


STATEN ISLAND, NEW YORK - Here's VINNY (@VINNYGUADAGNINO), who is practicing Italian with a laptop (which is surely locked on Google Translate). "No grenades" is apparently "No grenata" or something sounding like that. I DO like his "BOURBON SCOTCH BEER" T-shirt. He promises he's really going to grow in Italy...grow a beard, that is. I hope that he means later, because as he's talking about it now, he's got NO facial hair going.
His iPhone rings! It's Pauly! They're going to meet at the house when he picks him up on the way to the airport! Uncle Nino will be waiting with the boys and they'll eat a lot! I can hardly wait!


MARLBORO, NEW YORK - Oh wait, HERE is Snooki *again* - you won't believe this, but she is excited about going to Italy. "Do they sell eyelashes in Italy?"
We learn that she's been with JIONNI (aka SNOOKI'S BOYFRIEND JIONNI - thanks, helpful graphic!) for about six months, and he's over to...help pack her undergarments? She flashes the camera a special pair which say I ♥ VINNY but she's not hooking up with Vinny, despite Jionni's worries about the perils of a long-distance relationship. Snooki promises that she's not going to be an idiot and (fuck) this up. Well, that's a relief. "I have no idea where Italy's on the map, but I do know what shape it is, and it's like a boot."


MANALAPAN, NEW JERSEY - On to MIKE "THE SITUATION" (@ItsTheSituation) who promises that Italy will need to hide their daughters and lock up their wives because it's an Italian Situation. He flashes the abs for the passport photo guy, who fails to tell him that that also can't be put on a passport photo. In fact, this whole thing looks like they had to retake it and this is Take Two. ** NOW PLAYING: New Cassettes - I'm Always Right **
Actually, now that I look at it, this is the SAME dude with the same sideburns who did Deena's photos! That camera must have just camped out all day in that store. Also, I guess New Egypt and Manalapan are close to this passport photo store. I hope. Unlike Jersey girls, European girls are more free-spirited, and this thought makes Mike - are you ready for this? - EXCITED about going to Italy. We cut to a barber shop, where Mike is getting a bon voyage haircut and talking about how hot Snooki must be if she's lost all the weight she told Mike she'd lost. "I'd hit it!" (I have to be honest - I didn't think she was needing to lose any weight before, and she doesn't look much different to me now... but I'm old and my vision's bad.)


LONG ISLAND, NEW YORK - "JWOWW and her boobies are going to Italy!" Yes, it's JENNI aka Jwoww (@JENNIWOWW), and MAN she did SOMETHING to her face in the offseason. Again, call me an old fogey, but I thought she looked just fine before and she looks WEIRD now. (By way of disclaimer, I have no problem with fake boobs because I'm never gonna see 'em, so I can forgive THAT plastic surgery, but if you mess with the face - well, that I AM gonna see, and I really would much rather you keep your own old face. But what's done is done.)

I checked Twitter and it looks like they're in agreeance with me here, although a bit more harsh about it - everyone saying "crack whore" has ALSO coincidentally activated their spell checkers to autocorrect Jenni's nickname to "Jwow" without that extra W on the end. Maybe Jenni had IT surgically removed as well and simply forgot to tell us.

Jenni's still with ROGER, her beau from the tail end of last season - thing about Jenni is she's almost always in a relationship and thus totally useless on a reality show about hooking up - but to her credit, she has the largest fake boobs on the show (with the possible exception of Ronnie - well, his aren't fake per se, but....I'll just let that one trail off before I get into even MORE trouble). They're engaging in some "private training" in the gym. "I just wanna make sure I stay like this when I'm in Italy." "Me too." Yikes!


BRONX, NEW YORK - Time to check in with RONNIE (@MTVRonnie) - sorry, SINGLE Ronnie - he's gonna hang with his boys in Italy! Ronnie ACTUALLY SHOWS US PASSPORT PHOTOS!! Although they weren't the ones of the "gun show" during his posing session.
Ronnie promises no mopey emo Ronnie/Sam drama this season, and in a final meeting with his own boys before leaving, he listens to them all promise to kick his ass if he comes back crying about Sam one more time.


HAZLET, NEW JERSEY - thanks to the magic of reality show editing, the aforementioned SAMMI "SWEETHEART" (@MTVsammi) is shown learning how to say "I have cramps" in Italian. She also promises no sulking and no sorrow. I guess it helps when Ronnie and Sammi only ever seem to talk to each other during "Jersey Shore" and completely avoid each other the other months out of the year. She's all healed up after the post-season 3 breakup (their...shoot, I lost count). Sammi's mom helpfully offers that you don't always have to end up on top - no she didn't mean it THAT way.


The only girl left is ANGELINA (@angelinamtvjs)... but she's not in this episode, so let's move on.

The chicks are going to meet up and head over together - apparently, the fellas are ALSO going to meet up and head over together - so we already have an "Amazing Race" type deal brewing to see who can get to the house first and score the coveted...choice of bedrooms. ** NOW PLAYING: Cash Cash - Jersey Girl ** Snooki is getting chauffered by her father and has an enormous stuffed animal in her lap, which I'm sure she's taking to Italy.


Vinny's happy that the fellas are gathering at his house to meet some real Italian Americans just before their trip to Italy. Uncle Nino is still a hoot. Another uncle offers an Italian translation for "DTF" and the translation graphic helpfully tells us that he's saying "Are you ready to f***?" with the appropriately bleeped out Italian word. (Now I'll NEVER learn how to swear in Italian - oh, except I DO have the Internet - wow, really, "cazzo" (translate.google.com)? Huh. Much food is consumed and many translation cards are consulted.


Meanwhile, the girls meet up at Deena's house and everybody has a zillion pieces of luggage - clearly MTV is paying their baggage fees. No, I guess they're at Snooki's place - it's the four girls and... two parents? They speculate on what the boys are doing and guess that strippers are probably involved. Somebody's father offers to remove his shirt but he is politely rebuffed.


Back to the gents, who are working a game plan to be the first group to the house. Vinny says there's nothing to worry - they could be a day late and still be there first. Vinny really wants to share a room with Pauly, which makes me feel a little uncomfortable.

Next morning and the two quartets are making their way to the airport. ** NOW PLAYING: The Beat Geeks - Ready to Move (c.ilike.com) **

Poor VINNY'S MOM doesn't even have a name - nobody on this show over a certain age has a name -

DEENA'S MOM says goodbye and wisely stays behind, leaving DEENA'S DAD to drive the ladies to the airport. The fellas are at Newark International - no idea where the ladies are, but I would guess the same one? But apparently, different flights.


COMING UP: Running through airports! Deena trips and it's HILARIOUS I bet!




Jesus, it took me like an hour to do that first segment. I'm only nine minutes in. Let's do a word count: 2485 words?! This was a terrible, terrible mistake. Let's continue!

During the ad break, we see that Deena and Sammi are in a new ad for "Stacker 2 6 Hour Power" energy shots. YES! STACKER 2 IS BACK AND ENERGY SHOTTED UP FOR 2011! We can only hope it's full of BEEEEEEEEES

There's also one of those Jamster scam ads - remember, it only takes one text to get billed $9.95 a month for the rest of your life - all to get a text back saying "THE SITUATION" - or a really, really crappy bunny rabbit ringtone.

---
Looks like somebody gave a Flipcam to the fellas to amuse themselves on the way to - MADRID, SPAIN? Hmmm, that's not Italy. Ah, it's a stop on the WAY to Italy - good enough. Meanwhile, the ladies are in DUSSELDORF, GERMANY - but have no idea how to properly pronounce, opting instead for Dozzeldorf. They each have two hour layovers but we have no real idea of who's where when. Vinny is flying into "the motherland!" Can you feel the (yes) EXCITEMENT? ** NOW PLAYING: Wavves - Take on the World **


Now the ladies are flying into MILAN, ITALY - which would be great if the house weren't in Florence. I don't like their chances! Snooki's baggage cart is taller than she is, so she's having some trouble following the weave of the girl ahead of her. (No, she really said "follow my weave.") "We can't baggage that (shit)" when the bags weigh over 100 pounds and none of them EVEN weigh 100 pounds. Good to know...I'll just file that one away. While Snooki looks to exchange her dollars into pesos (and hopefully will be gently encouraged to try for lira - or are they Euros now?), Jwoww experiences a trauma as one of her bottles of bronzer explodes in her suitcase - leaving her with just eight cans remaining! She explains that this won't last her through "about 10 days." I wonder how long this trip is, anyway? (Oh, about 13 episodes, ba dum bum.)
So how do you get from Milan to Florence? Them and their hundred bags will need to hop on a bus, and apparently it's leaving soon, so they RUSH. Snooki says she's gonna (beep) her pants, while Deena proclaims that while she is running, she has no idea where she's running to, or perhaps even WHY. Well, the WHY is so she can trip up here and we can all amuse ourselves at her expense. Oh, Deena... "I haven't been in Italy for two seconds and I already fell. Who woulda thought? Me falling on my face? Let's be real." Jenni feels that this stress may give her blemishes! Deena drops a bag! Hilarious! Somehow they all end up on a bus. "I wonder if the boys are gonna have this much problems?"


Well, the boys landed in FLORENCE, ITALY - so probably not. Vinny actually touches the ground but does not get all "pope" on us. Somehow the men AND all their luggage "pack it in like a clown car" to their cab and head off.

The women's bus is stuck in traffic - "our 45 minute trip now just turned into another three hours." "I think I'm gonna cry - I'm not kidding....I'm not really gonna cry." Thanks, Snooki!


Pauly immediately proclaims Italy the most beautiful country he's ever seen. Pauly D hates America! Vinny's also taking it all in. Even though they're all crammed into one cab...there's another car alongside them which has the camera in it to take the picture of THEIR cab. So think about that. Motorcycles and scooters are marvelled at. Streets are narrowed. Pauly says Ronnie's gonna have to turn himself sideways to navigate some of the narrower alleys.

The fellas hit the house first! Well, it's more like a castle - giant doors and not one but TWO flights of stares to drag their baggage up. "Where's the elevator?" (There isn't one.) But there IS a nice patio, a grill, a jacuzzi on the inside, and some dope bedrooms. Vinny and Pauly grab a 3 bed bedroom, and Ronnie and Vinny pair up in a 2 bed bedroom. Ronnie says that if he were to room with Sammi, they'd probably smush ("smoosh" means "fuck") and he doesn't want to get into that situation, so he'll just room with Situation.
Pauly and Vinny expect that Deena will take their third bed, 'cause she's one of the fellas. Vinny discovers that yes, the bathrooms have "the (beep) thing that cleans your ass (beep)" and while you try to figure out what the beeps are bleeping, Vinny will school you on what a bidet (washlet.com) is - it's very European. Cleaning your butt hole feels good on a lonely night!


Back to the girls - "look how pretty!" FINALLY they're at the house. They're equally unhappy about two flights of stairs.

COMING UP: Everyone says hi! Sammi is uneasy around Ronnie!

When we come back, we get the same shot to close the previous segment.

---
Everybody says hey to everybody else! Hugs and bleeps! "She smells like spray tan!" Snooki loves the house - it's decorated "Italy style." But they're pissed off that the boys are there first. As Ronnie gives everyone hello kisses, the picture SLOWS DOWN with DRAMATIC SWELLS OF MUSIC as he brushes by Sammi. "He looks good (laughs)." Ronnie: "OH YEAH I'M THE TANNEST ONE HERE."
Pauly says he's interested in seeing what "Single Sammi" is like and also notices that she's got bigger boobs. I didn't notice that myself, but a helpful "down the shirt" shot is conveniently placed here for us to try and notice. (I dunno if they're bigger, but her top is definitely lower.) The guys offer to help bring the ladies' luggage up the two flights of stairs, and we are treated to a montage of sex grunts...except with luggage up stairs as opposed to sex. Snooki proclaims herself "smelling like King Kong's (asshole)" and that's certainly a euphamism I wouldn't have been able to dream up. The sleeping arrangments are debated, and sure enough Deena shares Vinny and Pauly's bedroom.
Deena tells us that she's no longer into "the Ronnie type" but definitely into "the Pauly type" so maybe now that she's an old pro at this reality TV thing, she'll actually hook up with a cast member this season. (If she did last season and I forgot, I'm sure I'll be corrected later.) She wouldn't mind being "smush buddies - you know, friends with benefits" and then she makes this lip curl thing that's really quite unattractive.


It's time for limoncello (en.wikipedia.org) shots because we haven't seen anybody get drunk and it's practically halfway through the show! Ronnie is shirtless AND has a glass of wine in his OTHER hand. Turns out warm limoncello is yucky tasting.


Before everybody falls asleep, let's go out and explore! It's midnight but who cares? Sammi and Snooki learn about Jwoww's boobs - she says they're actually a little smaller (just 700cc's! Whatever that is! And they'll stay there!) Snooki says she and Sammi should get fake boobs together (so Sammi DOESN'T have them?) but Snooki is afraid of needles - but she also hates that her boobs sag and that they go off to the side when she's laying down. Perhaps this is why we watch "Jersey Shore" - to learn about women. Well...women like Snooki.

Pauly has already burned out a blow dryer despite changing the voltage and using his special converter. Deena says something about voltage which ALMOST sounds intelligent, since I couldn't figure out what she was saying at all. Pauly grabs his entire arsenal of hair equipment and eventually finds a combination that works...much to his relief. The blowout's gotta look a certain way, yo!


Deena asks if anybody wants to do another shot - well, obviously she does. Ronnie tries to sit on a small end table which is a bad idea - before Pauly can even finish saying "that's breaking" it breaks out from under him and we all get another good set of yuks. Pauly proclaims it the best day of his life.


We're out and walking around! ** NOW PLAYING: 16 Frames - See The World ** Various buildings and statues are remarked upon - all worth hearing, none worth typing. Or I'm getting better at editing myself, who can say? They come upon a merry-go-round, whereupon someone says "I wanna go on the ferris wheel! Ferris wheel!" so they ride the merry-go-round, (which is decidedly not a ferris wheel). Everyone's lost - or not - or watching something - I dunno. We're done.


COMING UP: We establish a Mike/Snooki dynamic for this season, looks like

LATER: Definitely Mike trying to mack on Snooki



(see, even they're making fun of them)



There's that Stacker 2 ad again!

Somehow, everyone's found their way back to the house - I guess you CAN'T get lost when you only move within walking distance after all!

---
Looks like a smoke break (although they're trying to show as little smoking as possible) - Deena, Mike and Sammi are on the patio. Deena is excited about clubbing this trip and she runs down who's single in the house - "me, you, Vinny, Pauly...and Sammi" "So everybody's single..." "Not Snooks and Jen." "I thought Snooks was single." This seems to bother him. "I bet she'll be single around here." Deena disagrees, but Situation is a guy and he knows! "But I'm a girl and *I* know." "I know stuff that you DON'T know, so..." Deena tells us she thinks Mike wants to get it in.


Meanwhile, Sammi has gone straight to Snooki to tell her about Mike's opinion. "Why would he say that?" "Why WOULD he say that? ... (whine)" Sammi thinks Mike's got a disease, like a switch in his head that says to ruin Snooki's relationship. Snooki's got some really boss furry boots on here.

It's a time lapse of THE MOON! THANKS, REALITY TV - TIME IS ALWAYS PASSING SO SLOWLY

Ronnie's drinking alone! This may be a theme! He also has no shirt on! This may ALSO be a theme! Sammi thinks it's good that she and Ronnie are keeping it separate for now. I wonder how long THAT will last! Can I also stop and tell you that in four seasons of seeing her name graphics, not once, NOBODY has EVER called her "Sweetheart?" Meanwhile, Ronnie says feelings are still there, but he wants to have a good time and enjoy himself. Deena: "He's so gonna bang you." Snooki: "I feel like he's gonna try to woo you." The prospect of a romantic date is brought up - Sammi says Ron would never do that. As if on cue - or through the magic of reality TV editing - Ron makes a fart noise. Everyone chuckles heartily. NEXT

More time-lapse photography - it's a new day


Pauly is up first and he has a ... bicycle horn that sounds like a duck? He uses it to wake everybody up, proclaiming it this season's "grenade horn." "Good morning, Vincent. Good morning, Vincent's beard. Did you both sleep well?" Pauly wants to GTL (Gym/Tan/Laundry) early - Ronnie wants to eat. Ronnie with a very nice "evoking Pacha cherries" T-shirt. They can't read the map - it's like it's in another language or something! They have two cars, both with manual transmission - it is discovered that only Pauly and Snooki can drive a stick shift. This unnerves Jwoww (who is barely wearing enough sports bra to contain both her breasts AND the wireless mic she has to wear 24/7). "Finally, I'm useful for something...I can drive stick." Pauly says there's GPS in the car, so just get the address and let it take care of it.
Of course, the GPS is ALSO speaking Italian. I don't know what kind of car that is, but they have to put three in the front. Nicole almost kills someone within ten seconds of starting the car. The two cars quickly get separated and the women get lost - meanwhile, the men run a red light and a cop gets annoyed with them. Snooki doesn't know what the signs mean - admittedly, the shot they took was pretty confusing. The men end up at their destination, and the women..."we're not in Jersey anymore!" ...head back to the house.


COMING UP: Mike confesses to Ron that he's hooked up with Snooki!

These segments DEFINITELY get shorter as the show goes on

Hey, there's that Stacker 2 ad again!


---
Back at the house and I don't know if the women actually got to eat any breakfast or not. Out on the patio, they plan a shopping trip - Jenni wants "a food place" while Snooki wants the gym. At this point, a pigeon flies into the patio and all the women FREAK OUT. This leads to an extended sequence of watching pigeons roost nearby and/or fly closely enough to lead to more female freak outs. Ha ha, that's good sexist stereotyping. Snookie proclaims the pigeons "ruthless in Italy - they will attack you and bite your ears off." "Who flies that close?!"


The men have found the gym! Luigi is "a cool old Italian guy, just like one of my uncles back home" - "the guido Mr. Miyagi" - even though he was outside smoking at one point, he was a great trainer - we see them working the ropes just like every MMA hype piece I've ever sat through.




Back to the house - I don't know if the women ever DID leave the place because now Snooki is making her own workout routine - first going up and down the two flights of stairs between the front doors and the livingn area, then doing some...well, let's say "unorthodox" repetitions on the area rug. Everyone is fascinated by this. Pauly thinks maybe she learned some of these moves "having sex with herself" - or maybe he said that's just what it looks like. Vinny, apparently coming out of the shower clad only in a towel and flip flops, stands over Snooki until she gets a view she wasn't expecting. That's all good sexual harrassment fun.


Time passes - Deena and Jwoww ponder their wardrobe choices for the first big night out. Deena opts for "full blown" - later, we might find out what that is! She wants to dance her ass off, do the Jersey turnpike all over the place, and make out with people. All completely workable goals, and we commend her. Jenni breaks a hair straightener - or I guess can't find a proper outlet that can handle it - in fact, ALL the women end up doing their hair in the kitchen. Deena ends up frying her hair to such an extent that it singes off of her head and onto the iron.


Meanwhile, Mike is whispering secrets to Ronnie - why? Because that's what The Situation does. "Me and uh...me and Snooki....we....kinda hooked up. Like two or three months ago." Ronnie (to us): "What the (beep) is going on?" Mike says they've hooked up a few times in Jersey, in Los Angeles...but the most recent time was when she WAS with Jionni and "supposedly it was serious." Mike is "starting to like (Snooki) a little bit." Ronnie says Nicole is calling her boyfriend every day several times and doubts she's into The Situation like that. Mike says that Ronnie can't say nothin' or he'll (fuck) it up (beep).


COMING UP: Mike puts some moves on Snooki! It's still coming!







---
They're going to Otel! Vinny calls a cab, and between his Italian and their Italian, it somehow gets done. Mike's got A LOT of shoes lined up on the floor there. Sammi can't wait to see what the "discotecas" (air quotes hers) look like. ** NOW PLAYING: Wallpaper. - Broke Again ** Mike thinks he looks good. "Padres, lock up the bambinis!" Nine minutes! Jwoww asks Snooki how her outfit is, and Snooki replies by saying she can see her vagina.
Deena's cleavage is discussed - and accepted without further alteration. To us, Pauly D says "if Deena's boobies could talk, they'd say 'I'm a good time! I'm a blast in a bra!'" Deena: "They look fake, right? It's fun!" Vinny: "They look like fun - bags!" Vinny (to us): "Deena does have some cute...attributes, she's got like a fat ass, she got boobs but at the same time she's one of the guys." Vinny teaches Pauly D how to say "CABS ARE HERE" in Italian "TAXIS SON AQUI! SON AQUI! SON AQUI!"


Deena needs to stop making that face, really.

The use of a HELICOPTER TRACKING TIMELAPSE indicates MOVEMENT! WE ARE AT...I guess it's OTEL. It sure says "Otel" everywhere so I HOPE that's it. For some reason, there are flames everywhere. That can't be safe! ** NOW PLAYING: Pance Party - Fun Factory (a1926.g.akamai.net) ** We are told a dancer is hot, but I can't tell when her face is all blurred over like that.
Deena doesn't know much Italian, so to communicate with Italian men, there'll be a lot of hand motions...and a lot of shaking of the butt. And here's an example. Everybody's having fun! Mike spies some hot girls, but they don't speak English. Vinny is now very popular as the ersatz translator of the group. ** NOW PLAYING: Cash Cash f/ ADG - Sexin' on the Dancefloor ** Vinny proclaims himself "ambassador" but he seems more like majordomo at this point - he does think he might get some free drinks out of it at least. Mike's smoking again! Jwoww's face is so scary now! Sammi's happy ("for once") - "no more tears for Sammi Sweetheart!" OH MY GOD SOMEONE SAID SWEETHEART but I don't know if it counts when it's Sammi referring to herself in the third person. Shots! Ronnie is also happy, whether he's dancing with Jenni or Snooki or Deena or ... Pauly. Hmmmm. Vinny loves Single Ronnie! He envisions a "constant positive manly brotherhood" keeping everybody...straight. That doesn't SOUND straight.


Now we come to Mike approaching Snooki - requesting a hug, expressions of love exchanged, and while the other six folks make faces (but do NOTHING to stop it), Mike puts some moves on Snooki. ** NOW PLAYING: Polaris At Noon - Rain ** Ronnie tells us he doesn't want to see it happen when Snooki's "happy with the kid" - but, again, he doesn't do anything to stop it - instead, we get the shot of his mouth agape.
---
Ronnie's mouth is STILL open - in fact, this is pretty much a rehash of the last thirty seconds of the previous segment. Again. Man, it's a 44 minute show, do you not have 44 minutes of content? FINALLY somebody says something as Jenni reminds Snooki that Roger & Jionni will be visiting later this season (or words to that affect) and Ronnie says she better watch it or someone'll get their f***in' ass busted.
Situation makes a Situation face as he looks back. Hmm, credits are already starting up as everyone takes part in a DANCE CLIP MONTAGE. I believe some fists are raised. Deena learns to say "Do you like the boobs" in Italian. Deena tells us: "My game plan is to flirt with Pauly - and if it goes somewhere else, it goes somewhere else." Pauly: "What do you want me to do?" Deena: "Nothing...Kiss." "Right now?" And so they do. And everybody shrieks. "WHAT THE HELL? WHAT THE HELL?" ** NOW PLAYING: Aitan - Rock Baby Red ** Now they're doing tongue tricks.
Now she's biting his lower lip and TUGGING on it. Ewwwwwwwwwwww. Meanwhile, Mike has an arm around Snooki. I see how we're doing... Deena: "I LOVE ITALY!"

---

JERSEY SHORE THIS SEASON: Deena: "We're in Italy!" People will flirt! Deena will kiss women! Mike will kiss two women at the same time! Vinny and Pauly buy matching sunglasses and fist bump until their arms fall off! Snooki crashes into a cop and an ambulance is involved! Snooki in jail AGAIN! Snooki and Jwoww fight! Deena yells! Mike and Snooki get crazy! Jionni runs away! Snooki calls Mike lots of names which are mostly bleeped! Mike yells! Objects are thrown and break! Mike yells some more!! Ronnie and Mike THROW DOWN!! Mike gets KNOCKED THE FUCK OUT and they play the "guy actually DIES FLATLINE" sound effect! I bet he doesn't really actually die. I also believe Vinny is incapable of growing much of a beard.


While the closing credits roll, why don't you ignore them by watching this excerpt from "Wallpaper. - #Stupidfacedd"

I'm nudging up on 6,000 words so if you appreciate this AT ALL, PLEASE tell me - I will also accept "tl; dr" responses but I may not accept them with as much aplomb.

That's it and that's all - good night!

THIS IS @CRZ

(edited by CRZ on 6.8.11 0025)

(edited by CRZ on 6.8.11 0129)
---

Promote this thread!
Torchslasher
Knackwurst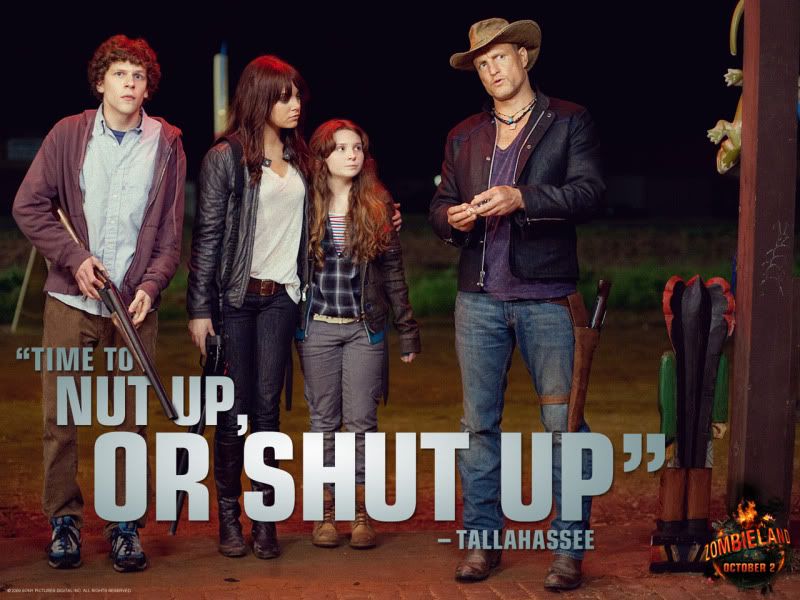 Since: 17.1.02
From: New F'n Jersey

Since last post: 209 days
Last activity: 127 days

#2 Posted on | Instant Rating: 5.83
I watched the entire first season one day as MTV had a marathon leading up to the first episode of the second season. After that, I never watched again. As someone who will probably not watch anymore episodes, I LOVED this recap because I can see what is happening without having to watch it.

This recap was great and I heartily endorse it continuing. You could leave out the ads AFAIC.


---

"Put on your helmets, we'll be reaching speeds of 3!"
"It was nice of you to give that dead woman another chance."
"All right, look alive everybody...oh sorry Susan."- MST3K: Space Mutiny
Click Here (myspace.com)
JimBob Skeeter
Bierwurst



Since: 2.1.02
From: MN

Since last post: 1315 days
Last activity: 1273 days

#3 Posted on | Instant Rating: 8.00
I have watched MAYBE 20 minutes total of JS, and this recap was much more fulfilling than any time I have wasted watching the actual show, minus the cleavage.
John Orquiola
Scrapple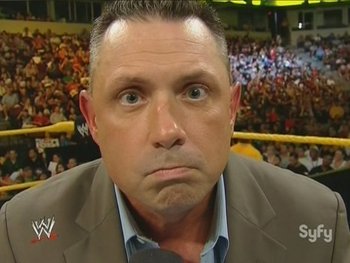 Since: 28.2.02
From: Boston

Since last post: 3196 days
Last activity: 3196 days

#4 Posted on | Instant Rating: 6.10
I'll never watch Jersey Shore but this recap was brilliant. Please continue, CRZ.


---

@BackoftheHead

www.backofthehead.com
Cerebus
Scrapple



Since: 17.11.02

Since last post: 2096 days
Last activity: 1818 days

#5 Posted on | Instant Rating: 2.63
Originally posted by CRZ

---

...

---


I... you... you gave up recapping wrestling but you will do this? THIS?!?! Words fail me...

Okay, now that I've actually read this, it's entertaining... but still.

(edited by Cerebus on 5.8.11 1450)

---

Forget it Josh... it's Cerebustown.
hansen9j
Andouille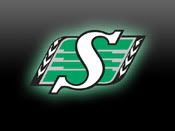 Since: 7.11.02
From: Riderville, SK

Since last post: 1452 days
Last activity: 39 days

#6 Posted on | Instant Rating: 8.59
This ruled.


---

The Big Bossman raised the briefcase.

Go Pack Go! (Champs!)
Let's Go Riders! (1-4, 3rd West)
El Nastio
Banger



Since: 14.1.02
From: Ottawa Ontario, by way of Walkerton

Since last post: 28 days
Last activity: 28 days


ICQ:
#7 Posted on | Instant Rating: 5.58
Not long DID read (nl;dr). Twice.

Please continue!

(edited by El Nastio on 5.8.11 1937)

---

After a (very) long hiatus, I have begun to write again. And this time, I'm not alone!

Click Here (basisgames.blogspot.com) to check out Basis Games - Video Game/Console Reviews, Commentaries, and Analysis. Check it out!
CRZ
Big Brother
Administrator



Since: 9.12.01
From: ミネアポリス

Since last post: 10 days
Last activity: 1 day


ICQ:
#8 Posted on | Instant Rating: 9.39
I added 76 graphics (give or take). Read it again!


---

Big G
Landjager



Since: 21.8.03
From: the people who brought you Steel Magnolias....

Since last post: 6 days
Last activity: 14 hours

#9 Posted on | Instant Rating: 8.44
I can't believe you did this.

I remember back when my ex had to write a 10,000 word essay for Uni. It took her months and I had to hear about it for years. And it didn't even have pictures like yours!

Dude, you've definitely got some some attention, or drive, or free time, or obsessive issues or somethin...

Fuckin' great effort! Probably longer and more detailed than the script (not to mention funnier).
StingArmy
Andouille



Since: 3.5.03
From: Georgia bred, you can tell by my Hawk jersey

Since last post: 2593 days
Last activity: 186 days

#10 Posted on | Instant Rating: 5.61
That was pretty cool.

I actually watched the whole episode (and I will watch every episode this season because I, too, am obsessed) but reading Zed's recap was almost exactly like watching the episode.

The only things he didn't capture effectively were the end table breaking under Ronnie (because Pauly D was going insane like it literally was the best day of his life) and the utter grossness of Pauly D and Deena "making" "out." You're all probably better off having not witnessed the latter.

- StingArmy
El Pescado
Kolbasz



Since: 3.1.02
From: Toms River, NJ

Since last post: 4253 days
Last activity: 4076 days

#11 Posted on
Awesome. I hope you keep recapping this.


Big Bad
Scrapple



Since: 4.1.02
From: Dorchester, Ontario

Since last post: 1563 days
Last activity: 1132 days

#12 Posted on | Instant Rating: 7.45
I'm glad that despite the foreign locale, they still found room for the obligatory cameo from Uncle Nino.


---

"It breaks your heart. It is designed to break your heart. The game begins in the spring, when everything else begins again, and it blossoms in the summer, filling the afternoons and evenings, and then as soon as the chill rains come, it stops and leaves you to face the fall alone." --- Bart Giamatti, on baseball
Stefonics
Frankfurter



Since: 17.3.02
From: New Jerusalem

Since last post: 2032 days
Last activity: 1022 days

#13 Posted on | Instant Rating: 7.57
Great recap. I especially enjoyed the obvious: that no one refers to Sammi as "Sweetheart", other than herself. It was a very lame attempt to get a nickname popular, with an equally lame reason behind the name.

Also, Deena looks like a young version of Wendy, the Snapple lady.
dMp
Knackwurst



Since: 4.1.02
From: The Hague, Netherlands (Europe)

Since last post: 21 days
Last activity: 4 days

#14 Posted on | Instant Rating: 7.82
Great recap.
Got to watch the show yesterday, and I am amused that your recap of the picture scenes takes longer to read (and maybe even longer to write) than it lasted on tv.

I'm not sure if Jwoww had something done to her face, I think it might be that she lost weight.
Didn't she actually mention this at some point?

I'm amused by how idiotic they seem to be about Italy (both the location and the general knowledge) since you'd assume they would know a bit about their "motherland" ..

Then again, as said, MTV cuts out any semblance of intelligence, leaving us with nuggets like Snooki wanting to exchange dollars for pesos.

Oh, I chuckled when you got a helicopter view of the town and I recognized one of the higher buildings & spires from Assassin's Creed.





---
jfkfc
Liverwurst



Since: 9.2.02

Since last post: 2522 days
Last activity: 2331 days

#15 Posted on | Instant Rating: 7.69
I don't know why I keep coming back for more of this, but I do...at least it's more captivating than Hillbilly Handfishin'. Thanks for the awesome recap!
StingArmy
Andouille



Since: 3.5.03
From: Georgia bred, you can tell by my Hawk jersey

Since last post: 2593 days
Last activity: 186 days

#16 Posted on | Instant Rating: 5.61
Originally posted by dMp

---

I'm not sure if Jwoww had something done to her face, I think it might be that she lost weight.
Didn't she actually mention this at some point?

---

I've been told that in addition to losing a ton of weight (for whatever reason, I thought she looked better before) she also got Botox. So that's probably what you were noticing.

The super skinny arms plus the Botoxed up face plus the very large fake boobs makes her look very... taut.

- StingArmy