Kawshen
Liverwurst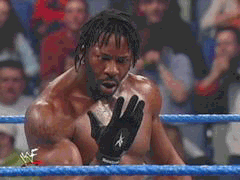 Since: 2.1.02
From: Bronx, NY

Since last post: 3906 days
Last activity: 2166 days

#1 Posted on
http://www.liveaudiowrestling.com/wo/news/headlines/default.asp?aID=4993

The much troubled life of Davey Boy Smith ended last night of a heart attack at the age of 39. Smith was on a weekend vacation in Envereme, British Columbia with girlfriend Andrea Hart. We are awaiting other details.

This has been a few week period like no other in the history of this industry.

There are no words. Aw, man... not Davey Boy too.


I'm wondering how Bret feels about this. He and Davey weren't on the best of terms after Davey came back to the WWF. I'm sure we'll find out in his next column.

Here's what the Torch says:

"British Bulldog" Davey Boy Smith died of an apparent heart attack last night at age 39, according to WrestlingObserver.com. Smith was on vacation in Envereme, British Columbia.

Smith had tagged with his son, Harry Smith, last weekend in Brandon, Manitoba and Winnipeg, Manitoba.

Smith had been battling drug addiction. including from pain killers. He spent time in hospital last year for major health problems.

Bulldog originally became a major star in the U.S. as part of the British Bulldog tag team with Dynamite Kid. He later became a singles star in the WWF.

It will be interesting to watch how WWE handles the death, since Smith falls into a category of a wrestler dying too young for his age (unlike Lou Thesz and Wahoo McDaniel), and may add fuel to critics who decry that wrestling, as promoted by WWE, encourages dangerous lifestyles among wrestlers.



RIP Davey.


(edited by Kawshen on 18.5.02 2255)
---

Promote this thread!
Net Hack Slasher
Banger



Since: 6.1.02
From: Outer reaches of your mind

Since last post: 5537 days
Last activity: 3957 days

#2 Posted on
The Hart Fondation curse continues. Pillman, Owen, Smith. Only Bret and Neidhart remain.


---

thanx to His heelness for the modification to make it PG
StampedeFan23
Morcilla




Since: 12.1.02
From: BC, Canada

Since last post: 4000 days
Last activity: 3536 days

#3 Posted on
This is doubly sad for me. One, growing up on Stampede Wrestling, I watched Davey when he was skinny as a rail and one of the best cruiserweights in the business. Second, he died not 2 hours from my hometown.
His story is a very sad one too. Hooked on drugs and steriods (some blame Tom Billington for this) early, he never had a chance to really enjoy his time in the ring. According to Diana Hart's book, he was manipulative and violent. His relationship with Andrea Hart apparent was going on behind both Diana's and Bruce's back (Andrea was married to Bruce the time they began seeing each other). He was a great talent who never really reached his full potential. Truly a tragic story.
You will be missed Davey...


---

Are you ready for Mahkan-mania to run wild all over you?
Tom Dean
Bockwurst



Since: 30.8.02
From: New York, NY

Since last post: 5253 days
Last activity: 4623 days

#4 Posted on
That fucking blows. So long, Davey.


---
C'MON BABY!
BigDaddyLoco
Scrapple



Since: 2.1.02

Since last post: 10 days
Last activity: 9 days

#5 Posted on
Things seem to have gotten worse for him right after the major back injury. The WWF brought him in for a short time and looked as if they were ready to give him one last big push. He was fazed out and eventually dropped, apparantly because of his addictions.

Wrestling is definatly going through one of those fazes. With the plane ride, the wrestling related deaths, the firing for Scott Hall for his addictions. Add stupid things like the Jannetty story and wrestling looks like the dirty busines it is again.


---
Stephanie
Landjager



Since: 2.1.02
From: Madison, WI

Since last post: 2469 days
Last activity: 45 days

#6 Posted on | Instant Rating: 5.22
Originally posted by Net Hack Slasher

---

The Hart Fondation curse continues. Pillman, Owen, Smith. Only Bret and Neidhart remain.

---


And let's look at where those two wrestlers - who once formed the WWF Tag Team Champion Hart Foundation - are now.

Bret: WWF Superstar - and eventually WWF Heavyweight Champion - following the dissolution of the Hart Foundation. Signed a foolish contract with Vince McMahon, who later backed out of the contract. Shortly thereafter, signed a lucrative contract with WCW, but effectively declined to pass the Title on the way out. Sharped out of the title in Montreal, in a move that helped lay the groundwork for the resurgence of the WWF. Completely misused in WCW, then injured by their rising star. Now given to railing against Vince for the destruction of his career and his brother; last seen consulting with a hokey spiritualist on network TV trying to connect with his dead brother and mother.

Neidhart: Perpetual second (or even third) banana following the dissolution of the Hart Foundation. Unremarkable careers in the WWF and WCW following the split. Now reduced to taking indy bookings through his Website - using ring attire very much like his Hart Foundation attire (probably to help the nostalgia appeal).

Not how you'd like to see your career wind down - especially when you can turn on your TV and see WWE Champion Hulk Hogan.

Steph


---

I'm going twenty-four hours a day...I can't seem to stop
- "Turn Up The Radio", Autograph
Bullitt
Shot in the dark



Since: 11.1.02
From: Houston

Since last post: 1270 days
Last activity: 1270 days

#7 Posted on
Aw man...DBS was my favorite wrestler for the longest time.

In his honor, I recommend all you Wieners get out your copies of SummerSlam '92 and watch what, to this day, is still my favorite match of all time...the Bret Hart/DBS IC Title match.


---

- Surprised you didn't know that...

www.Gordie.ca
joecollins
Chorizo



Since: 2.1.02
From: Lititz, PA

Since last post: 5623 days
Last activity: 5623 days

#8 Posted on
I'm getting my copy of the show out right now...



---
joecollins@dejazzd.com
Visit The Shooters!
http://www.joecollins.net/
Super Shane Spear
Bierwurst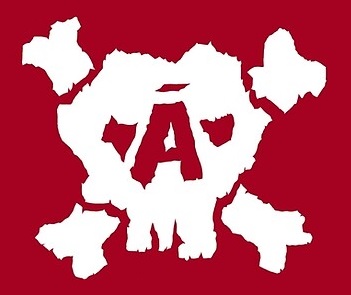 Since: 2.1.02
From: Sector 7 Slums

Since last post: 3539 days
Last activity: 3539 days

#9 Posted on
I watched the same match earlier in the day, after hearing the news.


---
ekedolphin
Scrapple



Since: 12.1.02
From: Indianapolis, IN; now residing in Suffolk, VA

Since last post: 15 hours
Last activity: 3 hours

#10 Posted on | Instant Rating: 4.52
Oh, my God. I don't believe it.

What is going on? We're losing too many good men.


---
"Over the course of history, the kiss of a woman has poisoned a lot of great minds."
--Arn Anderson, WCW Monday Nitro, 12/16/96

Support your local indy fed. Mine is WCWO.
HomerJFong
Ten Millionth Hit



Since: 19.3.02
From: Ontario, Canada

Since last post: 4622 days
Last activity: 3448 days

#11 Posted on
I knew for some reason I didn't want to log onto the forum this morning. Geez. The more I think about this, the more I think we all picked the wrong obsession, with many of our favourites fated to early graves.

I think I'll watch the Euro final match with Owen and just be depressed for the rest of the long weekend.


---

"Hello, my name is Philo and welcome to Secrets of the Universe. Today we are going to learn how to make plutonium from common household items."
J. Kyle
Banger



Since: 21.2.02
From: The Land of Aloha

Since last post: 64 days
Last activity: 2 days

#12 Posted on
A Star Wars Geek says:

So long buddy. I'll never forget Summerslam, you captivated my attention like nothing could at that age. View things have held me in suspense like that match since then. Seeya.

Is anyone else getting a Von Erichs vibe off the Hart Foundation now?


---

I'm a Cruiserweight, how do you like that?

VISIT SMARKTOWN!

****CRZ thought I was dead and left me at the bottom of a smoke stack. But now I reteurn as the Scarlet Smarker! Who is the real clone?****
Mr Heel II
Lap cheong



Since: 25.2.02

Since last post: 394 days
Last activity: 131 days

#13 Posted on
Originally posted by Kawshen

---

It will be interesting to watch how WWE handles the death, since Smith falls into a category of a wrestler dying too young for his age (unlike Lou Thesz and Wahoo McDaniel), and may add fuel to critics who decry that wrestling, as promoted by WWE, encourages dangerous lifestyles among wrestlers.

---
I'm guessing we'll at least see an acknowledgement of it tonight or tomorrow on TV...WWE did put it up on their "News" section. Aside from that, it's media (re: "Jackyls" if you ask Gov Ventura) who always play up the "dying too young for their age" angle. WWE doesn't traditionally respond to that until some ratings-grabbing media sludge comes after them with it.

(edited by Mr Heel II on 19.5.02 1031)
Ringmistress
Lap cheong



Since: 15.1.02
From: Philly

Since last post: 4622 days
Last activity: 4622 days

#14 Posted on
Man, I was so shocked when I read that. I really only know Davey from the WWF with the Dyamite Kid, they were the S**T back in the day, and I especially remember him with Owen. I really liked that team, because their different styles aided each other. The best memory I have was Canadian Stampede, which I have on tape. He was fired up in that one. Strange yet ironic how Canadian Stampede is suddenly going up in value historically.... May the sun smile upon you, Davey Boy.

Ringmistress


---

Edge said that HHH married the boss' daughter and slept his way to the WWF title. What he forgot to add was that by the time he woke up, his leg wasn't the same.
TheBucsFan
TheChiefsFan



Since: 2.1.02

Since last post: 2020 days
Last activity: 2020 days

#15 Posted on | Instant Rating: 4.42
I'm sure he'll get a mention on RAW tomorrow, maybe (though I doubt it) on the PPV Tonight. Unlike the other wrestlers who have died in recent weeks, Smith played a very prominant role in WWF TV throughout much of the 1990's.


---

Caring is the first step towards disappointment.
odessasteps
Scrapple



Since: 2.1.02
From: MD, USA

Since last post: 2075 days
Last activity: 2042 days

#16 Posted on | Instant Rating: 8.18

Unlike the recent spate of wrestling deaths, the memories that came to me first about Smith were bad ones.

1. Being Rock Bottomed on dog poo
2. Being fired from WCW while in the hospital
3. Being part of the infamous exploding boat angle in WCW
4. Being in the locker room after Montreal happened
5. Carrying DYK to the ring to lose the tag team titles

It's unfortunate that the good memories (the Bulldog matches, the match in London vs. Bret) I had to struggle to think about.

And what's up with his girlfriend being BRuce Hart's (ex?)wife? Between that and the whole Bret-Owen's window thing, the whole Hart clan just creeps me out.


---

Then I can write a washing bill in Babylonic cuneiform,
And tell you every detail of Caractacus's uniform;
In short, in matters vegetable, animal, and mineral,
I am the very model of a modern Major-General.
Freeway
Scrapple



Since: 3.1.02
From: Calgary

Since last post: 2252 days
Last activity: 1940 days

#17 Posted on
Hey, I saw the Bulldog a few weeks ago [I work at a movie theatre] and that guy was so broken down, maybe he wanted to die... Not trying to justify it, it's just that it was so sad to see how far he'd fallen... Poor guy... Rest in peace, Davey Boy.


---

Holden: Judging by the buzz, that movie's gonna make some serious bank.
Jay: What buzz?
Holden: The internet buzz.
Jay: What the f*ck is the internet?
[Holden (Ben Affleck) & Jay (Jason Mewes) in Jay & Silent Bob Strike Back]
drjayphd
Scrapple
Moderator



Since: 22.4.02
From: Outside of Boston

Since last post: 404 days
Last activity: 3 days


ICQ:
#18 Posted on
:(...

'Tis a shame. I remember him back around 1992... only problem is I don't have any good shows of him. My only wrestling tapes are Royal Rumble 1992, WM8, and WM2000.
I always did mark out for him... of course, I wasn't really watching the WWF during his last run.
shea
Bockwurst



Since: 1.2.02
From: Brooklyn NY

Since last post: 5947 days
Last activity: 5833 days

#19 Posted on

Can't get over the fact that people are at all surprised at this. Drug use is, and has always been, rampant in this industry. We all know it. A death like Davey Boy's happens so often, how could anyone express shock that it's happened again?

I mean, shoot, didn't Dick Dudley also drop dead this week?

Wrestlers need a goddamned UNION with a decent health plan that affords them detox and counseling and PAID LEAVE when one of them gets in trouble with painkillers.

-- and don't get me started on the subject of ephedra and steroids; we'll be here all day --


HarleM HeAt
Pickled pork



Since: 23.3.02
From: Nova Scotia,Canada

Since last post: 5712 days
Last activity: 5518 days


ICQ:
#20 Posted on
This is uncanny cuase htis week i had just finished re-rteading Under the Mat by diana Smith so this comes as quite a shock since daveyboy was in my mind recently.
By the way he is discribed in the book this does not come as a shock in some ways. I wonder what Tom billighton 's feelingsa are on this matter. IT would be nice to know just as a reader of his autobiography.

RIP davey
as a former stampete fan, old skool wwf fan thanx for the memories.


---

"YOUR PERSONALITY IS DRY, AND IM GETTING THIRSTY"
Pages: 1 2 Next