BigSteve
Pepperoni



Since: 23.7.04
From: Baltimore, MD

Since last post: 4179 days
Last activity: 3907 days

#21 Posted on | Instant Rating: 5.45
Originally posted by Texas Kelly

---

It's so nice to see my faith in Trips to do the right thing get rewarded so handsomely once again.

---


Why wasn't this the right thing? Is Big Show in the main event now or will he be in the near future? Does he really get hurt by losing to Triple H? This is the perfect type of program for Triple H to have. He gets to go over a "name" guy, but one that isn't really getting a push. I'd have thought Triple H could get at least a little goodwill based on how he's been booked for the last year.


Originally posted by Kane Robot

---

I've still yet to see a legitimate reason for people to hate Cena so much, but in the age of the too-cool-for-school internet fan "reasoning" has generally taken a back seat.

---


The reason people don't like Cena is because he lacks the ability to have anything more than mediocre matches on a normal basis, has little or no believable offense, and has a gimmick which is both phony and stale. I know it's easy to blame it on smarky "internet fans", but I doubt that the majority of the crowds that booed Cena were made up of the dreaded "internet fan" that dissects everything and just won't play along with the E's booking.

Anyway, it will be interesting to see how things go with Edge as the champ for the first time. There doesn't seem to be a likely WM challenger on the roster unless they think Cena can be rehabilitated by then. I hope Edge's first run with the belt is more than a transitional reign. It definately has the chance to be something fresh.


---

He's got that hand-waving deal. He can become INVISIBLE! This means MONEY, Dawg! - AWARulz on Cena.
jerichoholic316
Weisswurst



Since: 2.1.06

Since last post: 4384 days
Last activity: 3568 days

#22 Posted on
And thus the streak continues...3 PPV's in Albany, NY (1992 Rumble and 2000 No Mercy are the other two), three new WWE Champions at the end of the show.

Some observations...Cena was booed without mercy all night long. Even during the video packages before the show, people were chanting "Cena Sucks,"which was a far cry from the reaction he got back in March for a SD! taping (the one where he lost the US title to Orlando, for reference). Everyone was stunned that Angle was the first to go and that HBK was not far behind. The Chamber match itself was pretty good, IMO.

I had a sneaking suspicion Edge was going to cash in tonight, and he did. People were so happy they were jumping up and down in the aisles.

Crowd was hot for everything except Helms-Lawler (SUPRISE!) and the house was about 90% full. All in all, a better use of the $20 I paid for my ticket than I thought it'd be after Monday night's show.
spf
Scrapple



Since: 2.1.02
From: The Las Vegas of Canada

Since last post: 963 days
Last activity: 383 days

#23 Posted on | Instant Rating: 5.57
Originally posted by chill

---

Hmmmm... Flair vs. Edge isn't done yet, people.

Anyone think Flair drops the IC belt soon... leading to Ric Flair winning the World Title? (possibly at Wrestlemania)

---

I'd say the odds of this are about 1/10,000. That said, if I thought for a second that they would have Flair win the World Title at WM, I would be on Craig's List buying tickets for WM22 RIGHT NOW.

Freeway
Scrapple



Since: 3.1.02
From: Calgary

Since last post: 1643 days
Last activity: 1330 days

#24 Posted on | Instant Rating: 7.11
I say that Cena gets a rematch at the Royal Rumble (and wins via a Matt Hardy run-in), leading to the inevitable Cena/HHH WWE Title match at Mania...and another Edge/Matt match at Mania.


---

DVDs; Blog
Calgary Flames: 25-12-5
Omaha Ak-Sar-Ben Knights: 16-15-8
SchippeWreck
4-time W of the Day!


Since: 26.3.03
From: Glendale, CA

Since last post: 4 hours
Last activity: 4 hours

#25 Posted on | Instant Rating: 7.41
OK, I find this immensely hilarious. In Edge's first photo as WWE champ...




...the spinner belt is displaying the Mattitude logo.


---

My mom says sigs are bad for you.
The Guinness.
Potato korv



Since: 24.4.05
From: San Diego, CA

Since last post: 38 days
Last activity: 2 days

#26 Posted on | Instant Rating: 1.77
Damn! Angle gets eliminated!

I guess it'll be Shawn and Cena at the end....Damn! Michaels is gone!

WTF, why did I pay close to 40 bucks on this damn event? When will Cena NOT beat the odds, huh?

Then it all takes it's (slightly) unpredictable swerve. I forgot about the importance of the brief case since about three months after Mania. The bad part is that well, Edge is the new CHAMP. The good part is well, Cena isn't the CHAMP!

For a PPV that doesn't quite meet the standard of "good", I'll give it a rating of "a great ending to an otherwise horrible event"







---

"Why are you wearing that stupid man suit?" -Donnie Darko
Deputy Marshall
Liverwurst



Since: 28.6.04
From: Troy, NY

Since last post: 1345 days
Last activity: 866 days

#27 Posted on | Instant Rating: 5.93
Alright...

Firstly, to those who say that booing Cena has gotten out of hand and blaming the fans for it: well, aren't the fans the ones that dictate who gets over? They have every right to boo Cena. After all, they're the ones paying for the tickets, buying the PPVs, etcetera. If you're really all that upset over what the fans do, then start your own indy promotion and be insistent on pushing someone whose character is stale and the people don't want to see anymore. See how far that gets you. The fault lies entirely with WWE Creative, who totally dropped the ball with his character and allowed it to get watered down and stale the point where the hardcore fanbase went from kind of liking it to absolutely s****ing all over it. It's not really all that logical to point your fingers at the fans and accuse them all of being too smarkish for their own good, especially when the Albany crowd isn't like that at all (trust me on that one).

The PPV itself was good. The undercard was surprising considering the low expectations I had for it. I went into the show honestly thinking the Elimination Chamber was going to be beyond awful, and it was actually quite good.

I'll give credit to Masters for actually being passable. This is coming from one of his harshest critics (though not necessarily on this board), and I also realize that this wasn't a main event singles match where he had to prove his worth. It seems that the crash course they've been giving Masters for the past month at house shows seems to have stuck. I still think that he needs to toil in the lower-midcard for awhile, but he showed me at least some promise tonight.

To a greater extent, can we please please PLEASE give Carlito credit for having his working shoes on? I've said it before and I'll say it again: I feel that his in-ring work is underrated by the Internet "smarks." His understated style in most singles matches fits his heel character, and he doesn't get enough credit for what he does in the ring. Sure, he doesn't pull off Angle's suplexes, but his work during this entire match was gold and had everyone at Cheer's (the bar where my friends and I watch the PPV) cheering for him. I mean, they usually freak out over HBK, and even they popped when Carlito pinned Michaels. So that wasn't just them hating Cena, although it did play into it to some extent. I thought at first that maybe this was just the style of match (re: the number of people in it) that had him looking so good, but I've also seen a good number of these types of matches that exposed poor workers for being poor workers.

I think it's a little silly to speculate as to what booking will occur after Edge's title win (or to take it one step further start doing fantasy booking), since it came across to me as not being a long-term strategy so much as WWE deciding that the time was now to take the belt off Cena, considering his less than kind crowd reaction for the past two months.

All in all, I think it was a GREAT start for the year...everything came off well, and for the first time in quite a while WWE finally pulled off a swerve (Edge cashing in his "Money in the Bank" shot and winning the title) that made sense and actually worked. I wouldn't go so far to say that it was a great PPV, but in my mind it was one of the better non-majors in quite some time.

(edited by Deputy Marshall on 9.1.06 0242)

---


Live long and
be fabulous.
HMD
Andouille



Since: 8.6.02
From: Canada

Since last post: 435 days
Last activity: 435 days

#28 Posted on | Instant Rating: 4.28
Originally posted by ecwfan4life2004

---

Is it me or does anyone else see a Flair vs Edge World Title match at Royal Rumble with Triple H winning the rumble and having a Triple H vs Flair Wrestlemania World Title Match?

---


That would be the worst thing ever in history. I would rather watch the cast of Golden Girls feed each other strawberries in whipped cream than see this. I realize every knows wrestling is fake, but let's not make it THAT obvious, and put a legitimate grandfather in the main event of the superbowl show.

I did however, like tonight's PPV. So here's your recap, heh.

Ric Flair V.S. Edge

Flair was boring as usual in the match with Edge, but they did okay. The bout had a great build, but Flair can't live up to the hype at this point, unless it is heavily booked and gimmicked, ala Hunter at Taboo Tuesday and whenever else they fought. Still, it made sense given what Edge did later. The blatant DQ suggests things are not over.

Winner: Ric Flair by DQ

Rating Relative to the Canadian Political Scene: There were no good options here, so it didn't really matter what way you went.

Then Kurt Angle is being interviewed backstage by the delightful Todd Grisham, whose buttocks are, from what I hear, sublime. Angle says he hopes they lose the war in Iraq, and says he's gonna join "Not in Our Name" to prove the point. He says the best country in the world is France, which is of course perfectly accurate. I've wanted to live there ever since that scene in Superman II where he stops the terrorist attack. He then says he's not too fond of Black people. I was wounded, personally, but I suspected this from his haircut anyhow. Finally, he said he'd like to make Jesus tap out. But he's forgetting Jesus was the originator of the "babyface comeback", and Angle would have no chance at winning that one. Guy was a big money draw, but his psychlogy was awful.

Trish V.S. Mickie James

We get the video package. Can I say something? I hate the girly angles, and the "salacious presentations". But that's not because I'm a Bible Thumper, or am afraid of boobies. It's because, bah gawd, when they do these damn "sexy" angles they turn out about as legitimately sexy as the thought of my mother swimming nude through rancid cheese. But you see, this angle, actually is sexy. It's been fun, related to wrestling, and on more than one occasion it's damn-near made me have to "get a handle" on my "anticipation". Heh. By which I mean BEET AWF. Ahem. But yeah, the match. It was a good match, seriously. It had good psychology, and a real strong build, and it slowly got more aggressive and stiff. I was very impressed. While my heart yearns for heel Trish, I must admit that Mickie's subtle mannerisms and hidden motives at this point make a turn by her far more intriguing. But the key here is to drag it out for a while longer, and not have her do anything too blunt in the mean time. Trish takes it with the chick kick, but Mickie doing the Stratusfaction on Trish and being too enamoured to go for the pin was a good highlight as well.

Winner: Trish by pinfall

Rating Relative to the Bill O'Reilly's latest appearance on David Letterman: Not that good. But nothing is. Great in its own right.

ThenIn an effort to keep my sperm counting skyrocketing, Maria is next. She interviews herself, quite cutely, but they cut it off before it wears thin. Gregory Helms claims that he will prove to the world that he can do tonight, what no other man in wrestling history has done. And that's get over, with the name "Gregory". And "the Hammer" shortened it, so don't even go there, bitches.

Then Shelton's momma, named Momma Benjamin, said he doesn't eat enough. She practically has to force him to eat. The writers must be white, cuz round my house we don't turn down no food. Originally Vince was scheduled to drop another N-Bomb, and whip both Shelton and his mother with a cat 'o' nine tails, but they wisely decided to drop this idea. Vince is racist.

There's this pebble in my shoe, and I haven't been able to get it out. Just thought I'd share.

Then Lita and Edge put over the superstar line, or its bastard child.

Jerry Lawler V.S. Gregory Helms

Barely watchable. The very definition of a filler match. I did however, get the impression that if they let Helms be the "little guy who can beat big guys", he might actually get over as an upper-midcard attraction. They deflated that notion when he lost clean to Jerry Lawler's fat hairy tits.

Winner: Jerry Lawler via hairy titdrop.

Rating Relative to tits.: Weird and perhaps misshapen, like Cameron Diaz'seses.

Then Lita left the superstar line as Trish entered. They didn't kiss. This is where I would put my sad smiley if I was writing this on MSN. Mickie is there too. She discusses their flesh touching. Trish, instead of having wild french kissing hot girl-on-girl nakedness right then and there, like HMD wantz, decides to pretend she's hetero and prefers big smelly wangs. But me and my filthy imagination know the truth Trish.

Then Shelton's momma is disappointed with catering. I would be too. Little sandwiches in plastic boxes? Good lord, are these the caterers Lindsay Lohan uses? Vis hits on her. It strikes me that they may well be the same age and weight. She runs off to set up the match with Shelton.

Triple H V.S. Big Show

This one was good. I don't care what anyone says, I was actually totally engaged in a match with Triple H in it. Not to mention Big Show, who I only like in theory most of the time. The story was great, and made the match. Most of this contest was Hunter working over that cast, and eventually the bare hand of Show. It is not easy to make it believable for soemone to handle Show, but this story made it entirely so, thanks in no small part to the excellent and psychologically sound ring work of Triple H. He was almost Bret Hart good in there. That he still needed to cheat, and the extent of cheating to which he had to resort kept Show looking entirely strong. The fans probably know Show is not really hurt, but they groaned every time Trips went for the hand. They CHOSE to believe this match. Great effort here, three stars easily. Styles and Coach were excellent here.

Rating Relative to Stephanie's pregnancy.: Just when you were sure Hunter was shooting blanks, he comes up big.

Then Carlito comes up to Masters, who is working that resistance thingy that Rick Rude clobbered the Warrior with once upon a time. Carlito asks what Kane, HBK, Cena, and Angle have in common. Masters quips that none has broken the Masterlock. Carlito rightly points out they've all been Champion. He suggests that the two unproven rooks have an alliance to protect each other's backs in the EC. Good little angle, should make the match more interesting. Wait, I'm not writing this as I watch it. It did make the match more interesting, heh.

Then Shelton and his momma are in the ring. She takes the microphone. May I say how pleased I am they didn't put Judy Bagwell in blackface for this angle. Shelton's momma calls out Big Vis, which sonnyboy didn't like.

Shel-Tawn V.S. The World's Fattest Fornicator

This one was also quite good. Fan reaction was not easy to gauge given the volume with which Momma Benjamin bellowed, but that didn't bother me if only because it reminded me of Sensational Sherri, who I inexplicably found hot. Something about that tranny-like baritone saying a "reeeeal womaaaan" was irresistible. Anyway, Momma hits Vis with her purse, then Shelton goes for the Dragonwhip for the duke.

Winner: Shelton via pin.

Rating Relative to Arthurian Legend.: As useless as Sir Percivale. (I'm running out of ideas.)

ThenShawn Michaels is putting on his boots. Vince barges in, but unlike the good old days Shawn isn't waiting for him the shower. They bark out some useless lines to further what now seems to be the true beginnings of their feud. Shawn works in several accomplishments to support the notion he can win the Chamber match tonight, the most recent of which occurred in 1997. Vince's counterpoint was uninspiring.

A Wrestlemania montage aired. All the footage was from actual Wrestlemania moments, except a shot of Orton that was spliced in cleverly, but was actually from, I think, Survivor Series. God I hate that guy.

The Panty-Fest was Next. I didn't watch it, only because I figured Mae Young would end up in the fray, which she did. I stopped the tape to watch Ashley walking up the ramp. Of the seventeen blonde divas they have, she is one of the ones I find sort of attractive.

Then Shelton's mom and him were at the superstar line. Um...She had a brick in her purse. Shelton was surprised, but he seemed okay with it, sorta. Or his facials suck, one or the other.

THE ELIMINATION CHAMBA-CENA/SHAWN/MASTERS/CARLITO/KANE/ANGLE

This one starts off with two slots pre-determined. Shawn is going in first, as we learned on RAW. It's funny how big a stink of drawing #1 is for both the Royal Rumble and now, apparently, the E.C., but is it really that much different than drawing #2. At this year's Rumble, the new rule should be that the man who draws #1 must perform isometrics for two minutes before the second participant comes out. THATZ BOOKING BABY. So uh, yeah. Kane will be the last entrance, because he'd faint if he wasn't, OMFGLMFAO!!!!!!!! Heh. Oh lord, I'm good.

Cena and Michaels start it off. The crowd sounds to be, for the first time ever, one hundred percent against Cena. Everything he did, he was shat on for. Shawn wisely calls an audible (I think), and slows the match down to a crawl, sticking to corner work and chops/filler about mid-way thru the interval. Out next is Carlito. Primed to shine, Carlito waylays Mr. Cena with a dropkickwhoduyuhthinkuarethat'shulkhogan. Anyone get that reference? No? Fair enough, I'm a loser. Then Carlito SENTONS Michaels who Cena had out on the grating. Carlito hurts his ass. Michaels and Cena work together on Carlito, in the hopes of camouflaging the hate Cena's getting. I feel bad for him, I really do. I like the guy, anyway. ANGLE is in next, and the fans have sexual orgasms of sexx when the spotlight stops on Kurt. Angle comes in and rapes everyone so hard their mother's monkey ancestor feels it. The crowd roars for everything Angle does. Bit later, he slaps the old Anklelock on Carlito. Masters, who earlier on made a DEEL with Carlito for the two of them to work together, stresses to Carlito the importance of hanging in. Poorly timed, cuz he ended up hanging in too long, making the anklelock look shitty. Carlito IS a mid-carder, and shouldn't have been in it for more than a few seconds.

Next significant happening is another anklelock, this time on Cena. The Doctor of Thuganomics is about to tap when Shawn superkicks Kurt Angle into Chris Jericho territory, and eliminates him before the final participant is even in the match. Wow. Just shockingly retarded. The man the fans are MOST into goes out first. More temper-tantrum fuck you booking from the braintrust at WWE. Kane is in next, and Carlito and Masters manage to get him out by both piling on top of him. Kane can't move their combined 500 some-odd mass and is gone. Kane has got to love his PPV payoff for this show. That was like three minutes of work. Shawn superkicks Cena, but can't capitalize because Carlito and Masters won't let him. See, that makes sense in protecting Cena, but why would the two of them not want Cena out of this thing? You're better off just letting Cena kick out of sweet chin music. Michaels succumbs to Carlito's move, which is really quite amazing to me.

Masters and Carlito work over Cena, and the young blood is running the shizz. They work over Cena, till they spill his blood. Cena is about done, and Carlito manages to convince Masters to put on the masterlock. As he's doing so, Carlito lowblows his own ally and rolls him up for the pin. Dumb again, because Cena wouldn't have escaped the masterlock, and Carlito could have done the same thing as soon as Masters let go of it. Then Cena rolls up Carlito, and the crowd that was booing him all night, except for a few deuling chant moments, cheers his win.

Winner: Ruthless Aggression John Cena

Rating Relative to Disney films.: Like the Aristocats, a good effort slightly brought down by logistical errors, but still good.

BUT VINCE IZ OUT! He says it's not over. I applaud with glee upon hearing that Edge has chosen NOW to execute his money in the bank title shot.

Edge V.S. John Cena

Edge comes out, and it takes two spears but we have a new WWE Champ! I so woulda got myself disqualified on purpose. Lita made the right choice. Edge is officially better than Matt, and O-Town is better than Jeff Hardy's band.

Rating Relative to my wang.: Short, but I'm satisfied and that's all I really care about!

G'Night folks, ah love yuh!


---

It hurts to be a wrestling fan.
BigDaddyLoco
Scrapple



Since: 2.1.02

Since last post: 4 days
Last activity: 1 day

#29 Posted on | Instant Rating: 3.92
They threw the belt on an injured guy ... are they going to do the Kane lose the belt the next night trick?


---
oldschoolhero
Knackwurst



Since: 2.1.02
From: nWo Country

Since last post: 3325 days
Last activity: 3259 days

#30 Posted on | Instant Rating: 5.96
I doubt it. Edge isn't even that injured any more, is he? He's past the recovery time stated when he picked up the problem. So they put off having him wrestle for a coupla weeks til he's fully fit.

You have to give the Devils their due in this situation. They've got the belt off Cena, they've exploited a part of continuity that everyone and their mother was accusing them of forgetting, and they've done it in a genuinely surprising fashion. Future opponents for Edge may not be clear at this juncture, but its a Hell of a lot better a situation going into the Mania build-up than having a face champion who's booed out of every arena he enters.


---
"That Squirrel Can Waterski!"
Batista79
Haggis



Since: 5.7.05

Since last post: 3612 days
Last activity: 3543 days

#31 Posted on | Instant Rating: 1.36
Originally posted by BigDaddyLoco

---

They threw the belt on an injured guy ... are they going to do the Kane lose the belt the next night trick?

---


if Edge comes out with the spinner belt... Cena wins it back... if its the previous belt, then Edge holds onto it for a while
Destrucity
Boerewors



Since: 21.4.04
From: New York, NY, USA

Since last post: 4234 days
Last activity: 4142 days

#32 Posted on | Instant Rating: 3.73
I, like a few others, am confused by the amount of anger toward the fans vis-à-vis Cena around here. Cena sucks, yo, and I'm surprised it took the fans so long to turn on him. As many have noted, a babyface Cena's main fanbase has always been women and children, women because he's got a great bod and children because they're too naïve to realize he's a big phony. I always snickered when WWE officials talked about how Cena was great for capturing the huge hip-hop fanbase -- hip hop is all about legitimacy and street cred, and meanwhile there's Cena, touting his childhood in a gigantic house on a 10-acre estate, putting on the world's worst blackcent, reciting Lanny Poffoesque poems and calling them "raps," using hip-hop slang that went out in 1991, self-consciously referring to Smackdown as "Smack."

I saw a comic on Comedy Central last week. She was OK, but then, as her closing bit, she did "what if rappers remade Beatles songs?" And I sat there mesmerized by the awfulness, and I had a revelation: White people think rap is exactly like it was in 1987. You see this over and over again in popular culture. They think, as this comic did, that to make 2006 rap, you take 1987 rap and throw in a couple of references to "bling." Cena is like that, too. Listen, I am the whitest person in the entire world and I know what rap sounds like now, so why doesn't a guy who actually released a rap album?

Cena is also the biggest panderer in many, many years, possibly all the way back to vintage Hogan. Fans haven't bought that since the mid-'90s. One might argue, in fact, that adult fans never bought that -- it was just successful back in the day because the majority of the fans were little kids, and when the fanbase started skewing older, guys like Steve Austin caught on.

If you like Cena, that's OK. I respect people's love for any wrestler. But it's a little strange to say the fans turned on Cena for no discernable reason and by God, you've racked your brain but you just can't figure it out.

Something else I'm surprised about: I read a bunch of NYR predictions, and I don't think I saw anybody pick Lawler. What? Did everybody just start watching two weeks ago? The announcer, retiree or "legend" always comes out on top in this sort of thing. Then what usually happens is they try to give the loser an "I can't ever win against anybody and I'm really pissed off about it!" push. The fans never like these angles and the push never works -- and even more confusing, logic would suggest the push wouldn't work -- so I have no idea why they keep doing it, but they do and will continue to do it.

For the record, I never thought Masters was that bad, and I've defended him here before. I wouldn't be giving him a main-event push at this point in his career, but who cares, really? And yes, Carlito's ringwork is perfectly passable. I still think his true calling is as a babyface, and I'd like to see what a turn would do for his offense.

A flabby, wrinkled, haggard-looking man pushing 60 for the big prize at the biggest show of the year? Yeah, the fans will eat that up. Edge-Flair is good for a Raw match, maybe, maybe at the Royal Rumble, where the championship isn't the main event and the real contenders have to be in the Rumble match itself.

(edited by Destrucity on 9.1.06 0529)

---

Speak to me! Warriors!
canis582
Mettwurst



Since: 5.1.04
From: Reading, Pa

Since last post: 3870 days
Last activity: 3545 days

#33 Posted on | Instant Rating: 4.28
They needed Angle to take the belt in the E-chamber to a big pop, then have Edge come out and win it from Angle to huge heel heat.

Heel v. heel title switches are the worst. I know Cena is supposed to be a face, but thats for the fans to decide.

Seriously, who's booking this crap? Dusty and Steph? Is she carrying the American Dream's baby? We will know if the baby is 50 lbs. with a huge birth mark.


---

I just remembered that im absent minded
wait i mean i lost my mind, i cant find it.
Freeway
Scrapple



Since: 3.1.02
From: Calgary

Since last post: 1643 days
Last activity: 1330 days

#34 Posted on | Instant Rating: 7.19


Ladies and gentlemen: The greatest RAW teaser image in history.


---

DVDs; Blog
Calgary Flames: 25-12-5
Omaha Ak-Sar-Ben Knights: 16-15-8
Destrucity
Boerewors



Since: 21.4.04
From: New York, NY, USA

Since last post: 4234 days
Last activity: 4142 days

#35 Posted on | Instant Rating: 3.73
Originally posted by Freeway420

---

Ladies and gentlemen: The greatest RAW teaser image in history.

---
Considering Edge and Lita's interpretation of passionate kissing, I'm dying to see their version of "torrid sex."


---

Speak to me! Warriors!
Matt Tracker
Scrapple



Since: 8.5.03
From: North Carolina

Since last post: 1 day
Last activity: 14 hours

#36 Posted on | Instant Rating: 6.13
They've taken the right tactic with Angle to cover their corporate asses. By having him include black people and Jesus in his rants, he's no longer the heel saying troublesome things, but the heel saying outrageous things. Which means he can now say anything, and it's OK because Angle is a Gold-Medal Madman. He's cuckoo, he's cuckoo. He's damn cuckoo. I applaud this; I now can't wait to hear his next promo, so, yes, WWE I want to hear him talk more than I want to see him wrestle.

Otherwise, hey, way to go Edge. You turned me to the dark side in your last two feuds (Hardy and Flair), you've got the smirking weasel heel gimmick down to poetry, you're solid on the mic, you've got a great motto on your new T-shirt, you've got the top heel diva at your side, and you've got three potential finishers (the Edgu-cution, Edgu-cation and the Spear). Some would argue that all this means you don't need the belt to get over, but I say phoeey AND whooey. You're fun to watch, and you deserve a run with the belt.

The Big Questions now are 1) Who becomes the RAW GM; and 2) will this person provide cover for Edge's reign or force him to DQ his way through main events to keep the belt? My vote goes to Lawler because he's a current roster star, and it will get him out of the booth. And if he doesn't like a young up-and-comer, he'll bury him with the Punch From Above.


---

"To be the man, you gotta beat demands." -- The Lovely Mrs. Tracker
oldschoolhero
Knackwurst



Since: 2.1.02
From: nWo Country

Since last post: 3325 days
Last activity: 3259 days

#37 Posted on | Instant Rating: 5.96
My what a ridiculous RAW teaser. How they plan to bluff their way out of such a ludicrous promise I have no idea. It's not like Edge & Lita can START going at it only to be interrupted. At least with the HLA and Dawn/Torrie twists there was SOME crappy pretend-lesbian smooching to appease the horny teens. This is basically a stupid premise for Edge's first championship promo.


---
"That Squirrel Can Waterski!"
dwaters
Bierwurst



Since: 16.10.02
From: Connecticut

Since last post: 2 days
Last activity: 1 day

#38 Posted on | Instant Rating: 3.96
Originally posted by Destrucity

---

-- hip hop is all about legitimacy and street cred, and meanwhile there's Cena, touting his childhood in a gigantic house on a 10-acre estate

(edited by Destrucity on 9.1.06 0529)

---


Ding, ding! We have a winner!
THAT video pretty much single handedly changed the fans view on Cena. The less we knew about his past the better.
Previously, fans could have imagined him having an Eminem-type childhood like in 8 Mile, growing up poor but street-wise.
That video changed the so-called Doctor of Thuganomics.
Fans wanted the Cena that was going after Brock with no fear, or rapping about the Undertaker while standing in a graveyard.
Even when he was just a rookie who happened to dress up as Vanilla Ice on the Smackdown Halloween party, fans could still buy him having a HARD background because they didn't know any better.
Nobody wanted to see pictures of Cena in his Little League uniform at nine years old.

I don't get the booing either. Is his act stale? Yeah, but there's been dozens of others who've been worse. Even X-Pac took more than just three or four months to get this kind of heat. Maybe it's just the cool thing to do.
Oliver
Scrapple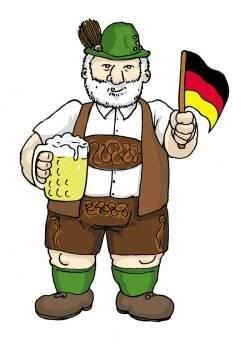 Since: 20.6.02

Since last post: 1208 days
Last activity: 1202 days

#39 Posted on | Instant Rating: 3.91
Cena hasn't entertained me since he went face. Now that his CD has been released, he doesn't have to be the marketing sweetheart anymore. Make him heel until time comes to market his MARINE movie.

I missed NYR last night because I was at work, and I'm stuck as to whether I should catch the replay. Was the show worth the money, outside of seeing the title change hands?

(edited by Oliver on 9.1.06 1353)

---

I am whatever you say I am, if I wasn't...then why would I say I am?
Texas Kelly
Lap cheong



Since: 3.1.02
From: FOREST HILLS CONTROLS THE UNIVERSE

Since last post: 262 days
Last activity: 24 days


ICQ:
#40 Posted on | Instant Rating: 4.87
---

Why wasn't this the right thing? Is Big Show in the main event now or will he be in the near future? Does he really get hurt by losing to Triple H? This is the perfect type of program for Triple H to have. He gets to go over a "name" guy, but one that isn't really getting a push. I'd have thought Triple H could get at least a little goodwill based on how he's been booked for the last year.

---

To answer your question: Big Show should be in the main event. Not on RAW, but on Smackdown. It was obvious before Batista got injured AGAIN that Smackdown needed main eventers, and furthermore, the only place that they were going to come from was RAW. This feud was all about Big Show proving a point and re-establishing his credibility as a big-time player. By jobbing to Trips, even with a "broken" hand, that's now gone. If the plan truly was to put the title on Edge all along (something I doubt), there was no reason for Trips to get the win. "Build him up for the RAW main event at WM" was the only rationale I heard to have him win, and now that's gone. So why have Trips go over when Big Show has something to gain as well? Because Trips needed to have his ego stroked.

And now with Batista's injury, my point from last night is amplified further: Edge should have used the MITB shot to jump to Smackdown. He was needed over there and now they're not going to be able to restock Smackdown without some serious continuity breaches (i.e., rehashing the Invasion angle), because otherwise, SD! is left twisting in the wind and RAW is left with too many main eventers to manage. Sure, Cena was getting booed by the fans, but he was getting some form of heat. The E could have dealt with that a different way than the route they chose.


---
read a bunch of incoherent nonsense
now 52% more incoherent!
smark/net attack Advisory System Status is: Elevated
(Holds; July 5, 2005)
It's good to see that the WWE isn't backing away from Batista or Cena. There's still some questions lingering over a few of the draft moves they either made or didn't make (Jericho being a prime example), but the stage is set for a solid run to Summerslam that may send the indicator down. The longer Triple H stays away is also a plus...
Pages: Prev 1 2 3 Next