Liz
Chipolata



Since: 26.8.03
From: Ironton, Ohio

Since last post: 4670 days
Last activity: 3732 days

#61 Posted on
I don't have much to add, most of you have already said everything I can think of.

I posted this thread awhile back: http://the-w.com/thread.php/id=14355
and I remember how proud I was of him when I read that, almost as if I were watching a brother or a friend surmount his obstacles and leave his demons behind.

Godspeed, Eddie, you were a favourite of mine and will be remembered always with love. Your performance in the ring and on the mic brought me a lot of laughs and a lot of entertainment, and I'm grateful.


---
JayJayDean
Scrapple



Since: 2.1.02
From: Seattle, WA

Since last post: 1536 days
Last activity: 1114 days

#62 Posted on | Instant Rating: 7.50
I have to be honest. I clicked on the W for the first time this afternoon since last evening, and under Pro Wrestling it said six new threads and eighty new posts. My immediate thought was "there are no PPVs on Saturdays. Someone must've died." I can't believe who it was.

RIP Eddie. One of my favorites.


---

"You know what you need?
Some new quotes in your sig.
Yeah, I said it." -- DJFrostyFreeze


CANADIAN BULLDOG
Andouille



Since: 5.3.03
From: TORONTO

Since last post: 2541 days
Last activity: 161 days


ICQ:
#63 Posted on | Instant Rating: 6.73
Wow. Just unreal news.

Here's a guy who worked so hard to turn around his life; who always gave us 100 percent; who often put on the best show AND had the best promo of the night -- gone.

His family and friends must be besides themselves with grief, and I think both the wrestling fans and the business itself owes him a huge debt for giving us so much.


---

The book... is... HERE!!!

Inside The Ropes lives on!!!
The official Canadian Bulldog Blog, Website, and Merchandise Center.

jwrestle
Lap cheong



Since: 4.4.03
From: Nitro WV

Since last post: 57 days
Last activity: 9 days


ICQ:
#64 Posted on
Originally posted by dMp

---

No words can do justice how I feel.
Closest thing has to be the kick in the face I got when I heard about Owen.
This time it hurts evne more because I have lots more special Eddie memories.
Thank God for all the memories.
So long Eddie. Thank you.

---


Agreed...ditto...dMp.

I only wish I hadn't not of eaten dinner and then found out about this. Now my stomach is upset and I'm in a cold chill is still down my spine. :''''(

This is a very sad day for all of us, once again, as fans and for the wrestlers alike.

I am glad the WWE and the family continued with the show this evening. This feels almost like the Owen death being relived in some way but I don't want compare the two in any way because that isn't what this is about.

It is about what he did and I thank him for doing what he did. God bless you Eddie Guerrero and may your family be guided through this tragic event. The World will miss you Eddie...we loved you, we booed, and you made us lie, cheat, and steal our hearts to you. I don't pray to much but God bless everyone here, that typed messages of joy, today as we take life for granted until events, such as this, happen.

I will miss Eddie...RIP our WWE World Heavyweight Champion forever!


---
If you can't beat'em whack'em with a chair!

Go ahead...take a Chance!

geemoney
Scrapple



Since: 26.1.03
From: Naples, FL

Since last post: 9 days
Last activity: 13 hours

#65 Posted on | Instant Rating: 5.10
I wish I could say I didn't see this coming, but with everything that happened in his past, it just wouldn't be true. God, this sucks.

If there was ever a t-shirt I need to buy now....

"Eddie Guerrero is my Favorite Wrestler"


---

College, Sports and More!: Experience It




Mr Tuesday
Kolbasz



Since: 6.1.02
From: Chicago, IL

Since last post: 2862 days
Last activity: 2567 days

#66 Posted on


Via Con Dios, Eddie. You've joined the others in that great arena in the sky.
Mattitude
Chorizo



Since: 7.10.02
From: the last house on the left

Since last post: 1016 days
Last activity: 331 days

#67 Posted on
When I first saw the headline at 411 this morning, I at first thought it was some kind of morbid prank. And I wish it were a prank, I really do.

I lament his death as a lover of the spectacle and the sport that is professional wrestling, but I can't imagine to begin the heartache of those who knew him personally. And like Tribal Prophet, I too worry about his wife and daughters. It's nice of Vince and WWE to make sure that they get all of Eddie's royalty checks from now on, but that doesn't bring back a husband and a daddy.

While it's sad that he never had the kind of name recognition that Hulk Hogan or The Rock or Steve Austin had, he was still one of the most consistant performers in the business. Not once can I remember a time when I didn't enjoy Eddie's promos, skits, or matches, even when he was doing something goofy like hosing down Big Show with the contents of a septic truck.

Eddie's time here on Earth may have ended, but the wonderful memories he's left behind will never be taken away. And for that, I thank him.
J.T. Dutch
Pickled pork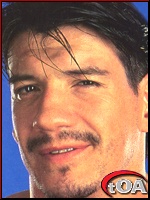 Since: 3.1.02
From: SoCal 4 Life

Since last post: 4667 days
Last activity: 1038 days

#68 Posted on
Geez. So hard to find words for this moment.

Vaya con dios, Eduardo. You were one of the greats, and you'll be truly missed.


---


Rest in peace.

J.T. Dutch
HMD
Andouille



Since: 8.6.02
From: Canada

Since last post: 1092 days
Last activity: 1092 days

#69 Posted on
Thank God I got to see him live so many times recently.

This reminded me of my uncle, but that's not why it hurts so bad. He was an alcoholic for years, was overweight, and chain-smoked. Didn't drink probably for the last ten-fifteen years of his life. Quit smoking later. Shed all the weight. Died at the YMCA, of a heart attack.

It's terrible that someone could turn their life around and still end up losing it.

Eddie should be respected for conquering his demons, but as someone with similar problems in my family, I just want to urge you to do everything you can to stop any form of substance abuse as soon as possible. The effects do not just go away with the initial onset of sobriety. The damage will pretty much be done. Don't let anyone you love shorten their lives without a fight, and don't shorten yours.

The fact that he's my favourite, the highlight of my TV week, is I guess, less important than that. But he was and he was. I feel like I've been kicked in the stomach.

Rest in Peace, Eddie.

(edited by Hogan's My Dad on 13.11.05 1626)

---

Hot Virgins-The World's Most Steadily Shrinking Commodity
BOSsportsfan34
Pepperoni



Since: 2.1.03
From: MA

Since last post: 1475 days
Last activity: 807 days

#70 Posted on | Instant Rating: 7.00
I echo all of your sentiments. My thoughts and prayers go out to the Guerrero family.




---
jwrestle
Lap cheong



Since: 4.4.03
From: Nitro WV

Since last post: 57 days
Last activity: 9 days


ICQ:
#71 Posted on | Instant Rating: 10.00
I hate to post twice but this is a desire type video of Eddie somebody posted at another board. You have to click free...to get it but it is great to remember him by...

http://rapidshare.de/files/7584890/Eddie_Guerrero_Desire.wmv.html

**EDIT***
TNA has also acknowledged his death with a simple text graphic at the begining of the Genesis PPV.

(edited by jwrestle on 13.11.05 2005)

---
If you can't beat'em whack'em with a chair!

Go ahead...take a Chance!

Teppan-Yaki
Pepperoni



Since: 28.6.02

Since last post: 2932 days
Last activity: 2902 days

#72 Posted on | Instant Rating: 6.76
Originally posted by fuelinjected

---

38 years old is too young for anyone to die, no matter what damage he had done to himself during those down years.

---


Amen.

To me, this is one of those "what the f***" moments where it just doesn't make sense. I mean, Eddie wasn't supposed to be included in a list of wrestling stars who pass away. Sure, you've had people after their glory is over take a turn for the worse, but nobody would have ever expected Eddie to go like this.

I don't think people are going to look at the after effects of steroid abuse until current baseball and football stars start dropping like flies from the abuse, btw.

Thank you, Eddie -- you will be missed.


---
mountinman44
Sujuk



Since: 8.5.02
From: San Diego, CA

Since last post: 3246 days
Last activity: 1561 days

#73 Posted on
I'm stunned. That's the only word I can use to describe how I feel this evening. Ever since Eddie was in WCW, I have been a huge fan of his. He was one of the best, if not the best, performers I have ever seen. I know his struggles with alcohol and drugs. I felt a connection with Eddie because of my own struggles with alcohol. I became a bigger fan of his after he was re-signed by the WWF, after he beat back his demons.

The best tribute I can give to him is from a Smackdown taping I attended back on September 24, 2002. I was there with fellow Weiner and close friend, RawLo. I know the esteemed Guru was there as well. Here is my spoiler report for that night:

Eddie v. Edge (no DQ):
This was absolutely the best match on the card, probably the best match I've seen this year! They did some great wrestling with Edge getting an excellent powerslam for 2 and Eddie hitting a superplex for 2. "Edge, get the ladder!" So he does and immediately dumps the ref with it. Eddie seizes the opportunity and smack Edge in the back with a chair. This is when the match gets fun. Eddie continues to hammer Edge with the chair and goes up top for the frog splash. Edge rolls out of the way. Both men stagger up... Eddie off the ropes... Edge with a Flapjack, then a Spear!!! With the original ref still out, Mike Chioda hauls ass down to the ring but could only count 2. Rest time as Eddie puts on the sleeper. Chioda drops Edge's arm twice but not thrice. Edge gets some offense in, and Eddie comes back. Eddie tries a hurikanrana, but Edge reverses it into a sick looking power bomb!!! Edge retrieves his ladder, and Eddie drop kicks the ladder into Edge. Eddie goes to get his own ladder and cranks Edge. Edge lands on one ladder. Eddie puts the other on top of Edge and flips over the top rope on to the ladder for 2!!! Eddie sets up one of the ladders and starts climbing. Edge follows suit. Eddie slams Edge's head into the top step and does a sunset flip from the top of the ladder!!! Another "HOLY SHIT" chant, the second of this match. Edge makes another comeback, back dropping Eddie into the ladder. They both start climbing the second ladder in the corner. Edge returns Eddie's head to the top step and hits and the impaler DDT from the top of the ladder!!! More "HS" chants as Edge scores the pinfall!! Both wrestlers got a standing ovation from the fans. You will have to see this one to believe it!!

I still remember this as one of the best matches I have ever seen in person. I know I'm going to be a mess tomorrow watching RAW, just like I was after Owen left us. God bless you, Eduardo Gori Guerrero Llanes. God bless your wife and children. God bless your entire family, your friends, and all of us who had the privilege of watching you perform over the last 20 years. We will all see you someday.

(edited by mountinman44 on 13.11.05 1725)

---

RIP, Eduardo Gori Guerrero Llanes (1967-2005)

I am Rob!!! (360.yahoo.com)
billnopus
Haggis



Since: 3.1.02
From: From the Dark Side

Since last post: 3181 days
Last activity: 2495 days

#74 Posted on
Man, this is awful.

I first saw him on a few Japanese comp tapes I traded for, and
became a fan from then on.

Some wrestlers are golden on the mike, but so-so in the ring. Some are fantastic workers, but so-so on the mike.

Eddie was one of the rare breed that could entertain both in and out of the ring. He will be sorely missed by the fans; I can only imagine how it is for his friends and family.

My prayers for them, and God Speed Eddie.


---

2002 rspw Quote of the Year: JR--"Lita's no Cheater"
Juggalo101
Italian



Since: 27.4.04
From: Atlanta

Since last post: 2628 days
Last activity: 2627 days

#75 Posted on
Haven't felt this type of sudden shock in as long as I can remember. Just unbelievable and hoped it was some type of "Undertaker storyline" when I first saw the graphic up on another site. Just a loss of a tremendous athlete that still had plenty of unbelievable matches to deliver.
I know WWE will give him the proper tribute all week long.


---

Rise, my lord. Rise.
Bullitt
Shot in the dark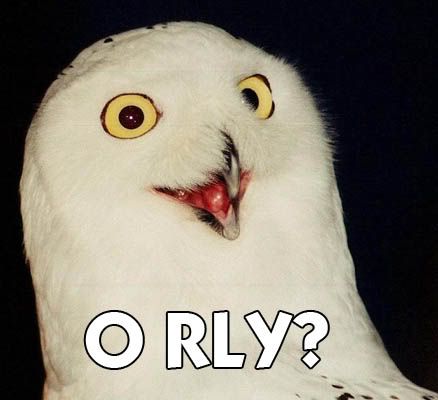 Since: 11.1.02
From: Houston

Since last post: 1317 days
Last activity: 1317 days

#76 Posted on
Wow.

I know I have a Pegasus Kid/Black Tiger match from like '95 somewhere around here. I need to watch that.


---
These are my awards, Mother. From Army. The seal is for marksmanship, and the gorilla is for sand racing.

ladygypsy
Braunschweiger



Since: 24.6.02
From: South Jersey

Since last post: 3746 days
Last activity: 3746 days

#77 Posted on | Instant Rating: 3.00
Damn it.

That video a few posts up? Well worth the download. Now I'm crying again.

Like many others, I haven't felt this devastated since Owen. I haven't been here in years, but there is nowhere else I feel I can add my condolences.

Thanks for making us all smile, Eddie.


saturn93
Chourico



Since: 21.4.03
From: Naperville, IL

Since last post: 5 days
Last activity: 4 days

#78 Posted on
I've been gone all day today. So, I went to the computer and it was on the Yahoo main page under the top stories. I'm shocked about this. For me, I would have to think about his entire tenure. Whether it was as a face or heel, no matter what storyline he was in, he was one of those that was having fun day in and day out. A huge void has been left on Smackdown.

This week will have an eerie feeling, like the day after Owen died. It's just not going to feel the same.

Thanks for the memories Eddie!!!


jwrestle
Lap cheong



Since: 4.4.03
From: Nitro WV

Since last post: 57 days
Last activity: 9 days


ICQ:
#79 Posted on | Instant Rating: 5.81
This is my last post in this thread...because I'm still in an emotional shock of this news but this was taking from the http://www.wrestling-online.com newsletter.


Originally posted by Wrestling-online.com newsletter

---


Batista looked like he was going to drop the title so he can
undergo back surgery and the possibility was that Eddie was going to end up with the World Heavyweight Title, starting his 2nd term as champion. Eddie's first successful title reign ended after he revealed he couldn't take the pressure of being champion anymore, and dropped the title to JBL.

---


As I said in my first post...

Our WWE World Heavyweight Champion FOREVER!


Eddie Guerrero




---
If you can't beat'em whack'em with a chair!

Go ahead...take a Chance!

Ringmistress
Lap cheong



Since: 15.1.02
From: Philly

Since last post: 4670 days
Last activity: 4669 days

#80 Posted on | Instant Rating: 7.00
Uh, okay... Look, I've been earning a living, so I don't post often, but... When I read the headline on 411, I was like, "Is this some sick joke"? But then, reading further I discover that it's true. I'm not a very good eulogizer, so bear with me. I've been loving Eddie for ages, going back to his series with Dean Malenko in ECW. Even before that I recall seeing him in AAA.

But his WWE(F) stint is particularly memorable for so many reasons to me. Him badmouthing The Rock in Spanish on Raw one time during the Invasion. The funny as hell Los Guererros sketches (the golf one's my favorite). That whole thing with Chyna (I know, but his bits were funny). Of course the Radicals storyline, particularly that touching speech by Eddie before the awesome heel turn on Mick Foley.

I can go on and on, and of course among my fave matches with him in it are his bouts with Benoit and his part in that subline ten-man in Dallas. Too many memories to name, and I'm too stunned to remember. My last great memory of him, is always going to be the end of WM 20 when after over four years of toiling in the WWE, both he and Benoit, sharing a hug, both world champions. I too pass my condolences to his loved ones. We'll always love ya, Latino Heat.

(edited by Ringmistress on 13.11.05 1908)

---

I get paid ignoring Vince McMahon, WHO WANTS A JOB?
Pages: Prev 1 2 3 4 5 6 7 8 Next