Lord of the Manor
Chourico



Since: 24.2.03
From: London, United Kingdom

Since last post: 2599 days
Last activity: 337 days

#41 Posted on
This is so sad. I'm sitting here thinking 'that cannot be right', but... damn. It's such a shame for so many reasons. He was one of the best performers I have seen in wrestling and I agree that this one hits me the hardest out of all the recent deaths in wrestling. It's just not right.

Thank you, Eddie. We were all lucky to have been able to see your hard work and great matches throughout your years in the proffession. You will be remembered as one of the finest ever. Godspeed.


---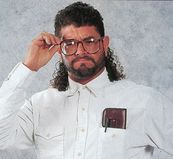 The REAL Cerebral Assassin
Snookum
Kishke



Since: 19.6.03
From: Louisville

Since last post: 4633 days
Last activity: 4614 days

#42 Posted on
I really can't add any more than what's already been said. I think that goes to show that everyone felt the same way about Eddie and we're all a bit less at the moment for hearing the news.

Eddie will be remembered. His life may be taken away, but that can never be.

(edited by Snookum on 13.11.05 1159)
Pizza Delivery Jones
Chourico



Since: 27.6.04

Since last post: 435 days
Last activity: 435 days

#43 Posted on
Originally posted by thecubsfan

---

Originally posted by PWTorch

---

Eddie Guerrero had breakfast this morning with Chavo Guerrero and at least one other wrestler, then returned to his hotel room. When he didn't come out of his room in the expected amount of time, friends went looking for him and found him dead.

---





Originally posted by WO.com

---

He had an early wake-up call that he didn't answer. Chavo Guerrero, who he was traveling with, called the room and again got no answer. When knocks on his hotel room door went unanswered, security got the door open and Eddie was found dead in the bathroom.

---



(edited by thecubsfan on 13.11.05 1144)

---


That's kind of weird. Does hotel security normally let people into rooms because nobody answers the phone? Was there some sort of health issue that we didn't know about?

I don't normally check any news over the weekend because it seems like nothing ever happens. This is definitely the last thing I'd expected to see today. Just the other day I'd been talking with a friend about whether Uncle Eddy would be getting the belt since Batista was injured...
LanceJr
Head cheese
Banned



Since: 21.1.03
From: Boston, Ma

Since last post: 5038 days
Last activity: 4919 days

#44 Posted on | Instant Rating: 0.00
dude stop calling people pinhead. - Justin

(edited by JustinShapiro on 13.11.05 1539)
Omar Padilla
Chourico



Since: 3.1.02

Since last post: 130 days
Last activity: 130 days

#45 Posted on
I'd delete your posts if I could.

Just saw him here in L.A. less than 2 weeks ago. So very glad I decided to go to that SD! show.

This one hurts really, really bad.
thecubsfan
Scrapple
Moderator



Since: 10.12.01
From: Aurora, IL

Since last post: 232 days
Last activity: 1 day

#46 Posted on | Instant Rating: 10.00
The press confrence footage is up on WWE.com


---

thecubsfan.com - CMLLBlog
Oliver
Scrapple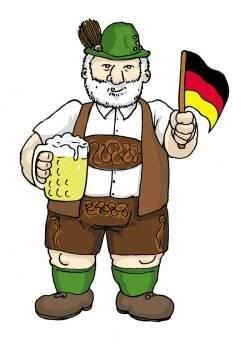 Since: 20.6.02

Since last post: 1865 days
Last activity: 1859 days

#47 Posted on | Instant Rating: 4.05
Originally posted by Mr Heel II

---

SOURCE: WWE.com

Vince McMahon and Chavo Guerrero held a press conference regarding the untimely death of Eddie Guerrero today at 12:45 CT. At this time, the circumstances surrounding his death are still unclear.

Video of the entire press conference will be made available on WWE.com shortly.

(It wasn't up as of this posting.)

---
I have no idea how Chavo is keeping it together.

For those who want to check it out: view it at the lowest resolution, because you'll get continued breakups and buffers and stuff like that.

(edited by Oliver on 13.11.05 1355)

---

oldschoolhero
Knackwurst



Since: 2.1.02
From: nWo Country

Since last post: 3982 days
Last activity: 3916 days

#48 Posted on | Instant Rating: 6.17
What was said? I can't it to open for some reason.


---
"That Squirrel Can Waterski!"
Texas Kelly
Lap cheong



Since: 3.1.02
From: FOREST HILLS CONTROLS THE UNIVERSE

Since last post: 919 days
Last activity: 80 days


ICQ:
#49 Posted on | Instant Rating: 5.00
Basically:

-- They don't know the cause of death for sure at the moment, and they'll be examining the body tomorrow to find out. Eddie's history of substance abuse is most likely not a factor in his death.

-- Both tapings tonight will be tribute shows.


---
read a bunch of incoherent nonsense
now 52% more incoherent!
smark/net attack Advisory System Status is: Elevated
(Holds; July 5, 2005)
It's good to see that the WWE isn't backing away from Batista or Cena. There's still some questions lingering over a few of the draft moves they either made or didn't make (Jericho being a prime example), but the stage is set for a solid run to Summerslam that may send the indicator down. The longer Triple H stays away is also a plus...
El Pescado
Kolbasz



Since: 3.1.02
From: Toms River, NJ

Since last post: 3168 days
Last activity: 2991 days

#50 Posted on | Instant Rating: 4.00
The one thing that stood out to me during the press conference was when Chavo mentioned that Eddie was proud to be celebrating four years of sobriety. It's such a tragedy Eddie lost his life so soon after overcoming his demons.

(edited by El Pescado on 13.11.05 1319)
---

"Before you could take Animal Crossing to a different village.
Now, with Wi-Fi, you can take it around the world."
-Satoru Iwata on Animal Crossing DS
Spaceman Spiff
Knackwurst



Since: 2.1.02
From: Philly Suburbs

Since last post: 9 days
Last activity: 3 hours

#51 Posted on | Instant Rating: 4.05
So, so sad.

EDIT: not to get off-topic, and I apologize if this is the wrong time to bring this up, and feel free to delete this part of my post, but hopefully this is the point where the company really puts an end to looking the other way on steroid use by their wrestlers.

(edited by Spaceman Spiff on 13.11.05 1631)
---
EastCoastAvenger
Bockwurst



Since: 4.1.02
From: Clearwater, FL

Since last post: 3987 days
Last activity: 1334 days

#52 Posted on
Originally posted by FurryHippie

---

You do have to think that the steroid use also took a huge toll on his heart, as it is. Whether he was off/on the wagon may have been irrelevant at the time of death; his heart had to have been weakened from years of that deadly combo.

Maybe El Gringos Locos are flying again, somwhere.

---


Well, this is a pretty brutal kick in the balls to wake up to on a Sunday morning...

This is looking like the same thing that took Hawk away and has caused Dynamite Kid problems... Steroid abuse causes severe heart damage that weakens the heart even years after steroid use has stopped completely.

The only positive I can see in this situation is the same thing I saw with Candido. He was clean and his soul was in a good state before he was taken.



---



I wish I could respect the law. I can't. The law is a whore who demands payment up front, and then attempts to evade providing the service paid for.

"The day Bradshaw rubs soap on my ass will be his last."

Freeway
Scrapple



Since: 3.1.02
From: Calgary

Since last post: 2300 days
Last activity: 1988 days

#53 Posted on | Instant Rating: 6.86
Originally posted by Texas Kelly

---

Basically:

-- They don't know the cause of death for sure at the moment, and they'll be examining the body tomorrow to find out. Eddie's history of substance abuse is most likely not a factor in his death.

-- Both tapings tonight will be tribute shows.

---


Also, according to Vince, Eddie will have royalties coming in forever...and they'll go straight to his family.


---

DVDs; Blog
Calgary Flames: 7-7-1-1 (5th in NHL Northwest Divison)
Omaha Ak-Sar-Ben Knights: 5-5-0-3 (3rd in AHL West Division)
Las Vegas Wranglers: 3-1-1 (4th in ECHL West Division)
Excalibur05
Knackwurst



Since: 19.1.02
From: Minnesota

Since last post: 1466 days
Last activity: 1334 days

#54 Posted on | Instant Rating: 7.78
I was just gearing up for the show tonight when I heard this on the news. What a terrible, sad, depressing thing to happen to a wonderful guy.

I'm looking forward to going to the Target Center tonight to celebrate the life and career of Eddie Guerrero. God bless.


---

Tonight I wanna ruin my life,
I wanna throw it all away,
In a spectacular way
StaggerLee
Scrapple



Since: 3.10.02
From: Right side of the tracks

Since last post: 83 days
Last activity: 25 days

#55 Posted on | Instant Rating: 2.39
Wow. THis is so totally unexpected. One of the best ENTERTAINERS of the Sports Entertainment era, AND one of the best WRESTLERS too.

His substance abuse notwithstanding, I think the biggest obstacle he overcame was the horrible car accident where he nearly passed away, a broken pelvis, I believe a ruptured spleen, and other injuries. Just to be able to WALK after that accident, let alone be able to take the bumps he could take, is remarkable.

So, both shows are tribute shows, and Vince actually didnt sound like his typical self, and explained that nobody has to work if they dont want to.

The more I think of it, the more tears well up in my eyes.

Chavo said he had three daughters, 12, 10 and a 2 year old. He was only 2 years older than me. To imagine how much more he went through in his life than I have, it amazes me that he was able to perform day after day.

The real part that sucks is that he wont be remembered by the mainstream media for being a great performer, but he will be held up as an example of what's wrong with the sport.
RIP Eddie, thank you for the memories.

Think I'll go put in WMXX and watch Eddie win the title.


RKMtwin
Boudin rouge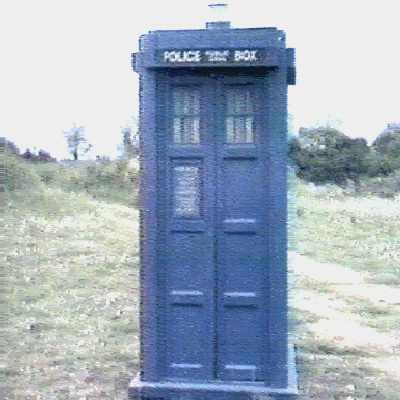 Since: 1.3.02
From: Denver, Colorado

Since last post: 4178 days
Last activity: 3622 days

#56 Posted on | Instant Rating: 5.54
I've been sitting around all day, still numb from reading about the passing away of Eddie Guerrero. I just can't put into words my complete disbelief and sadness.

May Eddie's family and friends be blessed. I'm sure I can speak for us all when I say we've got nothing but positive thoughts and prayers for them.

Eddie, you will be sorely missed by us all.


---

If your nose is full of boogers it's snot my fault!
Tribal Prophet
Andouille



Since: 9.1.02
From: Winnipeg, MB, Canada

Since last post: 1487 days
Last activity: 747 days

#57 Posted on | Instant Rating: 6.49
Originally posted by Curlymessyfringe

---

I thought... it meant that Eddie had been released by WWE (misreading the title as so-and-so 2000 - 13. Nov. 2005. Stupid, stupid)

---


I was thinking the same sort of thing. Part of me had a bad feeling about what it meant, but I still had to read CRZ's post a couple times to really accept what it really meant.

I don't think I've ever posted in one of these threads before, but this one just affects me more. I've watched Eddie since I started watching wrestling. He was one of my favorites and I followed his career right to today. I remember him being here in Winnipeg the week before the WWE took him back, and how happy everyone here was when the news hit that he was heading back up. He was a tremendous entertainer that forced everyone to care about him.

If it turns out that it was 'natural' causes, or at least as natural as can be in someone so young, the only solice I think anyone can take is that he got himself clean in time to get a few more years with his family and a few more years doing what he loved. Unfortunately, as in the case of Hawk and others, the damage to his system was already done.

He'll absolutely be missed by everyone here, but I can't stop thinking about his wife and three small girls. There's not much worse than a little girl growing up without a father, but I hope when they're older they'll be able to watch old tapes of their dad and at least see the kind of character and passion the man had. There are some people that take in every second of life that they are given and make the most of all of it. Hopefully they'll see that and know that their dad was someone they can truely be proud of.


Tribal Prophet
Monte
Mettwurst



Since: 27.3.03
From: Montauk, New York

Since last post: 3677 days
Last activity: 1076 days

#58 Posted on
It's not real to me.

I can't think of the man I have watched over come the odds agaisnt the biggest and baddest in the WWE... celebrate in front of my eyes with his best friend for being on top of the industry at WM XX.... was dead in some hotel room with a tooth brush in his mouth.

What the hell?

Billy Joel said it best "Only the good die young"


---

Chris Monte loves to dance!
fuelinjected
Banger



Since: 12.10.02
From: Canada

Since last post: 5257 days
Last activity: 5257 days

#59 Posted on | Instant Rating: 6.00
I hope Los Gringos Locos are tearing it up in the big wrestling ring in the sky.

38 years old is too young for anyone to die, no matter what damage he had done to himself during those down years. I feel good that he did turn his life around and he did reach the "top of the mountain" in WWE and his young kids got to see their father at that high point in his life.

Watching that press conference and recently being through a similar death in the family, I would say that it still probably hasn't hit Chavo yet. I'm sure that when he's finally alone and tries to lay down and go to sleep tonight, it will hit him and hit him hard.

Watching the tribute shows is going to be real tough especially when people like Chavo and Chris Benoit will be speaking.


---

"When did they pass a law that says the people who make my sandwich have to be wearing gloves? I'm not comfortable with this. I don't want glove residue all over my food; it's not sanitary. Who knows where these gloves have been?" - George Carlin
dMp
Knackwurst



Since: 4.1.02
From: The Hague, Netherlands (Europe)

Since last post: 16 days
Last activity: 1 day

#60 Posted on | Instant Rating: 6.00
No words can do justice how I feel.
Closest thing has to be the kick in the face I got when I heard about Owen.
This time it hurts evne more because I have lots more special Eddie memories.
Thank God for all the memories.
So long Eddie. Thank you.


---

*sigh* Why bother?
Pages: Prev 1 2 3 4 5 6 7 8 Next