dMp
Knackwurst



Since: 4.1.02
From: The Hague, Netherlands (Europe)

Since last post: 15 hours
Last activity: 5 hours

#61 Posted on
Originally posted by lmo911
---

-Raven's WCW theme: I actually like this song better than the one it was susposed to be based off of (Which I can't remember, if that tells you anything.)

Ok, now to die...
---

Nothing is better than X-pac!

It's all in the inflection...

---


The song was pretty much a rip off from Nirvana's come as you are.
Just like Jericho's theme was obviously Even Flow by Pearl Jam.
WCW was pretty good at making slightly different themes out of alternative rock songs (Saturn is an example of that as well in his skirt wearing, yellow eyes days)

One of my all time favorites must be the theme from 'The Brood' that just reeked of awesomeness!!No matter who came out, I went nuts!

I really dug the last theme Austin had as heel. There were some nice little guitar riffs in it which reminds me of the Hardy Boyz theme. I love the guitars in that one.
Benoit's theme is pretty basic but very sweet. It somehow hits the mark, over and over again.

Eddie's lowrider theme in WCW was one of the best as well (though they made a slight remixed version later I believe which was just a tad less cool)
I always said that Eddie, coming out to that theme (that somehow just screamed HEEL) never walked to the ring but oozed towards it. He would walk really slow, taking his time soaking up the boos and playing the crowd and the song helped doing that.

What I hated was Hogan using Voodoo Chile by Hendrix. That song is just awesome and you would play along to the guitar in your head and ARGH! There he was! The orange goblin..kissing Sleazy-E.
I still seeing Hogan coming out whenever I hear it, even once singing and mimicking along *shiver*

Oh, and finally, that reminds me of the nWO B-team theme. The one they used in the early days for guys like Buff and Norton. I cannot really describe it , I assume most of you will know what I mean. I loved it. Also I noted at one point it sounds like there is a riff stolen from Hendrix' Hey Joe in there, only a couple of times faster..



---
Imagine this is some funny signature. Then I will imagine you compliment me on it.
The Squire
Chipolata



Since: 8.1.02
From: Farmingdale, NY

Since last post: 4314 days
Last activity: 4307 days

#62 Posted on
5. The Hardyz Theme from Wrestlemania 2000. It's this wierdo techno theme they had for about 2 weeks. I liked that so much more than the crappy cheese rock that became their theme.
4. Christian's Theme. The song just rocks
2. Prime Time Elix Skipper. I know it's a ripoff of some DMX song. I don't care, I thought it was hilarious.
2. The Dead Pool Theme. Ok, in any other case I would never even get close to even considering listening to the Insane Clown Posse, but I always dug the riff in this tune. I also thought it was light years better than all of the other Jimmy Hart-penned cheese rock crap that every other WCW wrestler was saddled with. It just made their entrance seem a little more important than pretty much everyone else on the show.
1. Bret Hart's WCW theme. I liked the tune and I always marked out for it. Especially towards the latter part of his run when his appearances were becoming infrequent.

Honorable mention: Flair, pre-introductory WHOO.


---

They gotta bring these back!!!:
"talk to the hand because the man don't understand." - "The Crippler" Chris Benoit
"...and that is the LAST WORD." - "The Big Nasty" Paul Wight
and of course: "Don't hate the playa...HATE THE GAME~!" - WCW World Champion Booker T
Evil Antler God
Potato korv



Since: 10.1.02

Since last post: 4272 days
Last activity: 2399 days

#63 Posted on
Gangrel's was the best of all time.....other than that out of the newer ones Raven's WCW theme was cool, Evil Mankind's opener and closer kicked ass, and most of the older WWF songs rocked
WaxyBo
Cotto



Since: 2.1.02
From: New York

Since last post: 1879 days
Last activity: 1598 days

#64 Posted on
Not really a "wrestling" theme song per se, but my new favorite wrestling-related theme song has to be "Brand New Waxy" by BrewGuy. Just a great piece of music.


---

Subversia: It's Spanish for "Home of the Whopper"

The SWF: It's Magically Delicious

In This Very Ring: This guy, this is the guy...
heartbreakgirl
Weisswurst



Since: 11.1.02
From: Virginia

Since last post: 5961 days
Last activity: 5671 days

#65 Posted on
Shawn Michaels
Chris Benoit
RVD (ECW & WWF themes)
Sting (Seek & Destroy)
Ted DiBiase
DX (Original)
Raven (ECW)
Al Snow (What Does Everybody Want?!?)
Billy Kidman





---

Kay - one cool chica.
benny566
Cotto



Since: 8.1.02
From: London

Since last post: 5997 days
Last activity: 5900 days

#66 Posted on
HHH HAS THE BEST THEME MUSIC!


---

i am the man
Super Shane Spear
Bierwurst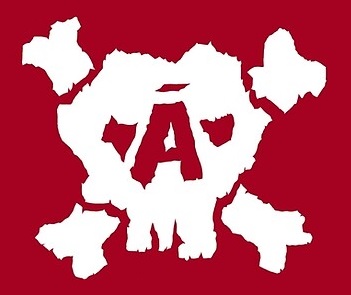 Since: 2.1.02
From: Sector 7 Slums

Since last post: 2925 days
Last activity: 2925 days

#67 Posted on
Anybody remember Dude Love's alternate/Love Shack theme? THAT was the best theme.



---
DMC
Liverwurst



Since: 8.1.02
From: Modesto, CA

Since last post: 4809 days
Last activity: 4803 days

#68 Posted on
Alright, has anyone mentioned Hillbilly Jim ("Don't Go Messin With a Country Boy") or Outback Jack ("Tie Me Kangaroo Down") yet? THOSE were the best of the WWF. Those are the Demolition theme, of course.

DMC
Nate The Snake
Liverwurst



Since: 9.1.02
From: Wichita, Ks

Since last post: 5082 days
Last activity: 4551 days

#69 Posted on
I was always a huge mark for Jake the Snake's old music, the basic synth stuff. Don't really know why.

I loved "My Time" when it was HHH's theme, it really doesn't suit Steph at all.

The original DX theme was excellent, as was the NWO porno music.

And, for my underdog vote, Al Snow's "evil whacko" music when he was feuding with Foley and Rock. Awesome stuff.


---

Kansas-born and deeply ashamed
The last living La Parka Marka: He drove the hummer!
Guy Incognito
Loukanika



Since: 11.1.02

Since last post: 5999 days
Last activity: 5981 days

#70 Posted on
No particular order~

Real American
NWO theme
The original DX music
A Real Man's Man
Theme from 2001
HBK
Essa Rios had nifty music. I always use it with CAW in No Mercy regardless of what the dude looks like.
The Bossman's old music.
The 4 Horsemen. (Old, none of this horses running shit)


---



(edited by Guru Zim on 11.1.02 2322)
BigDaddyLoco
Scrapple



Since: 2.1.02

Since last post: 7 hours
Last activity: 7 hours

#71 Posted on
Hell I'll jump in...in no order. I don't own any of the cds this is just based on what I thought made a good entrance.

Dude Love - How can you not tap your feet to it

X-Factor - True heel music for a true heel.

Justin Credible (ECW) - I never could remember who did this piece, but it was a good theme.

Scott Steiner (the plain siren) - It was cool.

Yokozuna - I don't know why but I always liked it.

The 4 Horsemen - The last music they came down to (Arn, Benoit, McMicheal).

Golddust - Really fit the character.

Kane - The long version with the organ.

DX - Originally this was perfect.

NWO - The originalo rule, Scott Hall, "We took your favorite adult movie and play it NWO style."

The Mountie - Funny as hell.

Raven (WCW) - It was a rip off but it was deceant, It was cooler when he came down to no music.


---
TheMarketingMajor
Bauerwurst




Since: 2.1.02
From: University of Pittsburgh, UNITED STATES OF AMERICA

Since last post: 5540 days
Last activity: 5491 days

#72 Posted on
BigDaddyLoco: "Justin Credible (ECW) - I never could remember who did this piece, but it was a good theme."

It's Snap Your Fingers, Snap Your Neck by Grinspoon

ECW had the coolest themes. I burned myself a CD of ECW theme songs that I just love.


Tommy Dreamer - Alice in Chains "Man in the Box"
Spike Dudley - AC/DC "Highway to Hell"
Too Cold Scorpio - Kool & the Gang "Jungle Boogie"
Danny Doring & Roadkill - Soul Coughing "Super Bon-bon"
Al Snow - Prodigy "Breathe"
Taz - KISS "War Machine"
Lance Storm - ROb Zombie "El Phantasmo and the Chicken Run Blast-O-Rama"
RVD - Pantera "Walk"
Balls Mahoney - AC/DC "Big Balls"
Simon Diamond - Drain STH "Simon Says"
Sandman - Metallica "Enter Sandman"
Pulp Interviews - Dick Dale "Misirlou"

And then various other ECW music from their video ads and Hardcore Hotline:

Hey Man Nice Shot by Filter (Extreme Warfare Volume 1 promos - It's high incident!!!)
One Step Beyond by Madness (Hardcore Hotline)
Living Dead Girl by Rob Zombie (Hardcore Heaven promos I think)


Damn I miss ECW




---

My name is E-Z-E, and I'm a Kordell Stewart mark.
BigDaddyLoco
Scrapple



Since: 2.1.02

Since last post: 7 hours
Last activity: 7 hours

#73 Posted on
As far as wrestling created music goes you really don't fuck with ECW's theme.


---
The Big Kat
Kishke




Since: 11.1.02
From: Austin, TX

Since last post: 1794 days
Last activity: 16 days

#74 Posted on
Since I am a Rock mark, I will say The Rock's new music is great (at least it is better than his old music). I love it when they play it after his promos.


---

-The Big Kat
"It's not that I'm lazy, it's that I just don't care." -Peter Gibbons, Office Space
BenoitFan7
Chorizo



Since: 7.1.02

Since last post: 5961 days
Last activity: 5935 days

#75 Posted on
Probably the best from the old school WWF was Mr. Perfect's theme. It fit his character perfectly, and I'm thinking about somehow ordering it live just so I can mark when he enters the Rumble (and he'd BETTER be using that theme).

WCW always had crappy themes that were blatant, blatant, BLATANT rip-offs. Jericho's was Pearl Jam's Even Flow, Raven's was Nirvana's Come As You Are, DDP's was Nirvana's Smells Like Teen Spirit (literally only one note off the original, I swear) and Hogan's was his own old Rick Derringer WWF theme song. Also, they re-used the same crappy, generic themes over and over again. How many guys came out to the Hollywood Blondes theme at one point or another?

The only WCW theme I ever liked, that sounded original (as far as I could tell) and fit the persona of the guy it was for was Benoit's, since it seemed to be making 'chopping; noises (okay, maybe that was clapping, but whateva).
heartbreakgirl
Weisswurst



Since: 11.1.02
From: Virginia

Since last post: 5961 days
Last activity: 5671 days

#76 Posted on
Originally posted by BigDaddyLoco
---
As far as wrestling created music goes you really don't fuck with ECW's theme.


---
---


I have to agree. I forgot to put the ECW theme on my list. It's cool.


---

Kay - one cool chica.
Chris Protege
Haggis



Since: 2.1.02
From: Los Angeles, California

Since last post: 5752 days
Last activity: 5701 days

#77 Posted on
Hmm, my favorites tend to change, as "My Time" used to be my number one and best, but now not so much. Here, then, would be my current favorites.

Anyway, songs by actual bands:

-HHH: Motorhead, "The Game". It's all loud and angry and makes you wanna spit water in a fine mist.

-Stone Cold Steve Austin: Disturbed, "Theme from Stone Cold (Pancakes Living Inside You)". Yeah, yeah, I decided to fake the title rather than figure out if it's Step Off or Up or Whatever. Either way, this is the only Disturbed Song I like, although doing the OOHWAA-AH-AH-AH part in that other song is fun.

-Los Nuevos Infernales/Los Guerreros de Infierno: Queen, "We Will Rock You". It fits so perfectly, especially when they do their silly running around and forming some kind of lucha totem pose.

-Dr. Wagner Jr.: Bon Jovi, "Bad Medicine". Yeah, it SHOULD suck, but Dr. Wagner's Excessive Awesomeness has turned this into my favorite guilty pleasure of the hair-metal era. He walks into that arena like he IS Jon Bon Jovi circa 1987 and he doesn't need to do a damn thing to get the Jersey Mall Girls Swarming on his junk. WAGNER!

-And I also like the Our Lady Peace Benoit song, even though it has yet to be used. It rocks in a sufficiently Benoit-like fashion.

Songs by guys who make music specifically for Wrestling...

-Booker T's. Although Can You Dig It Sucka has to be replaced by the Yes Yes Yes No No No part, which is six jillion times better.

-Christian's. Obviously.

-Toshiaki Kawada's. Particularly the NJPW version. Man that'll get lodged in your brain for days. And so has the entrance to Jushin Liger's current music.

That's all I can think of. "Bodies" sucks ass, so we'll hand that Worst honors. Except for maybe the hilariously great start of WM 2000 where Godfather comes out with Ice T starting the show off by announcing, "Godfather's in the house! GRAB YOUR BITCHES!" Or something.

Chris-Wonders why someone won't just enter to AFI's TotalImmortal already.
Loosie
Boudin rouge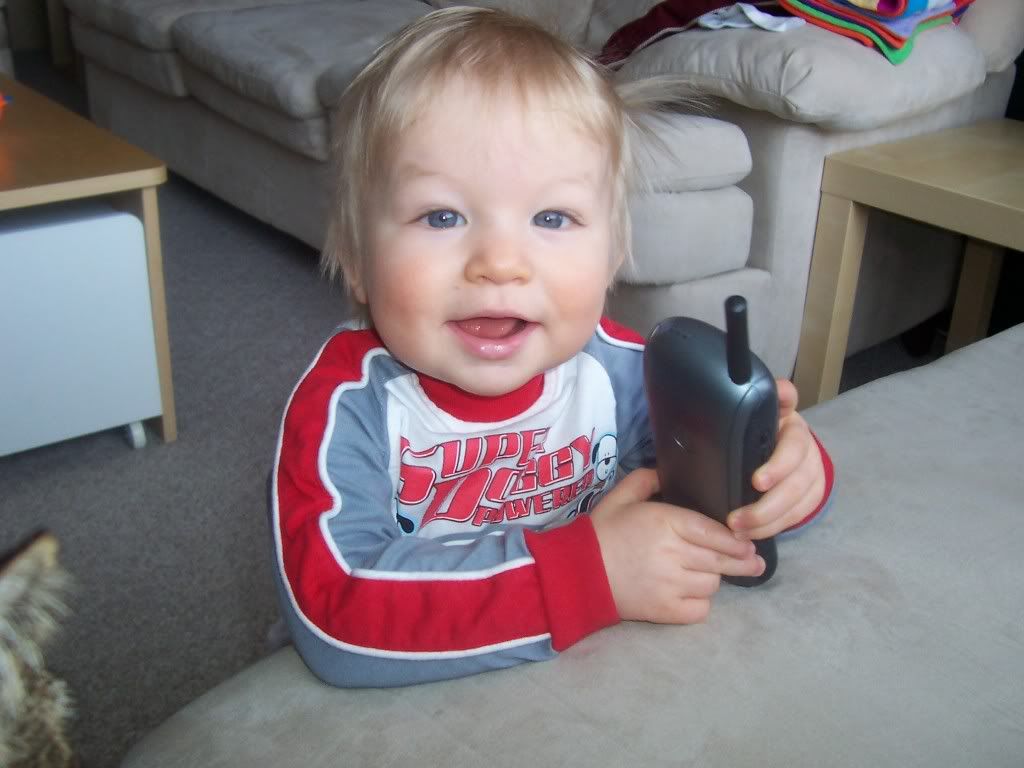 Since: 2.1.02
From: Kitchener, Ontario

Since last post: 2447 days
Last activity: 31 days

#78 Posted on
Ok this is the second time I've that OLP is creating a theme song for Benoit.....what IS the song so I can hear it?


---

Loosie.
Your friendly nieghbourhood Canadian.

The SWF:
Our EZBoard
Our WebSite
We Think We Know What It Stands For.
El Nastio
Banger



Since: 14.1.02
From: Ottawa Ontario, by way of Walkerton

Since last post: 1 day
Last activity: 1 day


ICQ:
#79 Posted on
5) Big Boss Man's old theme. I don't know, I just like it. If they used it for him now, he'd be mad over as a face =)
4) Flair's. It matches the wrestler perfectly.
3) Mr. Perfect's. Ditto.
2) Everyone has a price....I'd type out the evil laugh, but that wouldn't do it justice.


1) Jake "The Snake" Roberts. It sounded cool, matched the wrestler, and also had that distinct feel to it. Jake (which is also the name of my nephew) Roberts was my favorite wrestler back in the day.


---

"The ability to think does not make one intelligent".
dMp
Knackwurst



Since: 4.1.02
From: The Hague, Netherlands (Europe)

Since last post: 15 hours
Last activity: 5 hours

#80 Posted on
The only WCW theme I ever liked, that sounded original (as far as I could tell) and fit the persona of the guy it was for was Benoit's, since it seemed to be making 'chopping; noises (okay, maybe that was clapping, but whateva).
---


It ruled..however it wasn't original.
I don't know who wrote it or played it but I have heard it being used in at least two other tv productions..
One is the Pamela Anderson Playboy video (in those days good company imo..she crawls down a runway while..er..never mind..)

and the other was some crappy porn flick (no wait..a friend of mine saw that one!!)


---

Imagine this is some funny signature. Then I will imagine you compliment me on it.

(edited by dMp on 14.1.02 0752)

(edited by CRZ on 14.1.02 0812)
Pages: Prev 1 2 3 4 5 Next