Mr Tuesday
Kolbasz



Since: 6.1.02
From: Chicago, IL

Since last post: 2200 days
Last activity: 1906 days

#41 Posted on
Originally posted by Pool-Boy

---

That chick from The Big Comfy Couch... no really...

Oh, WRESTLERS?

---


She can do alot in 10 seconds


Molly seems to yell at fans who say she's Hot, so I won't say. But she is the most beautiful of them all.

My top 5 Hottest Divas.

1. Trish
2. Victoria
3. Gail Kim
4. Nidia
5. Ivory


---

What Is Your Animal Personality?
brought to you by Quizilla
geemoney
Scrapple



Since: 26.1.03
From: Naples, FL

Since last post: 5 days
Last activity: 10 sec.

#42 Posted on
Currently:

1. Torrie
2. Stacy
3. Molly
4. Steph
5. Nidia
6. Victoria- she reminds me of that girl on "Seinfeld" that looked good in the right light, but not so good in another...
7. Trish- i think she's overrated
Cerebus
Scrapple



Since: 17.11.02

Since last post: 350 days
Last activity: 71 days

#43 Posted on | Instant Rating: 2.74
Whatever happened to Kimona? She was really hot in that cheerleader outfit from her stint in WCW.

Since the last one of these, Daffney's moved up the list for me cause I got to meet her and she was so freaking nice to people it was almost scarry, but in a good way. She really seems to enjoy just being around the fans, it was cool.


---

Cerebus: Barbarian, Prime Minister, Pope, Perfect House Guest.

"Graft is as necessary as throwing up when you drink too much."
InVerse
Boudin blanc



Since: 26.8.02

Since last post: 4 hours
Last activity: 2 hours

#44 Posted on
Originally posted by vsp

---

(The Engrish on the linked bio page is priceless.)

---


According to that page, her finishing maneuver is a low blow. Is that badly translated? Cuz I'm failing to see how that would be an effective finisher in women's wrestling...


---

Sponsor me in the 2003 Blogathon as I try to write poetry for 24 hours straight on behalf of the ClearWater Project!
JustinShapiro
Scrapple
Moderator




Since: 12.12.01
From: Pittsburgh, PA

Since last post: 50 days
Last activity: 5 days

#45 Posted on
TRISH
STACY
AND
TORRIE
SchippeWreck
Banger



Since: 26.3.03
From: Glendale, CA

Since last post: 390 days
Last activity: 75 days

#46 Posted on
For all you Daffney lovers, i just saw this on 1W:

"To follow up on a story from earlier today, WWE did indeed sign Shannon "Daffney" Ward to a developmental contract. She has been told that she can't honor her indy commitments later this month."

Suh-weet!
  

 


---
Net Hack Slasher
Banger



Since: 6.1.02
From: Outer reaches of your mind

Since last post: 4923 days
Last activity: 3343 days

#47 Posted on
1) Lillian Garcia - She is so underrated IMO. She's has an amazing body, I think she's got the best legs in wrestling, Those skirts and knee boots she wears is the sexiest clothing any diva wears. I think the 3 second glimpse on TV doesn't do her justice, seeing her live you really see how attractive she really is.

2) Trish Stratus - What's great about Trish is that she can be cute, sexy, conservative/professional on many occasions. Real cute body, I love that she's got the "soft luv"(thanks Parts Unknown) bodytype that you just want to hug. I think her latest WWE BOTY photo shoot which she picked out really showed her beauty. There was nothing too risque and I thought it was her best because she really worked on attitude and pulled off many different looks. She's got a nice bubbly body to go with her bubbly personality... I know we are focusing on looks mostly but I have to add her personality as well, met her and she was the kindest person ever, and she just comes off as someone who's as down to earth as you can get.

3) Victoria - If this is a billboard charts, Victoria would be #3 with a bullet. She is looking really good these days and getting better. She seems to drop some of the muscle and gone a little softer (which I like). The red streak in her hair is sexy and she's looking fine in her wrestling attire or normal clothes.

4) Molly - Molly probably falls under cute more then sexy. But being cute is somewhat hot so she's got this spot.

5) Stacy Keibler - I guess I'll put Stacy in her by a bit. She might have the cutest face of all the girls. I'm a little concerned that she's getting a little too skinny in her latest shoots but she's still very cute

But Ivory and Dawn could be put in those last two spots as well depending on my mood. There's a good diverse girls in the WWE these days which I think is very cool


---

cause there's limits to our liberties.
'Least I hope and pray that there are,
cause those liberal freaks go too far.

I'll crush all opposition to me
And I'll make Ted Kennedy pay
If he fights back, I'll say that he's gay
hayabusa
Mettwurst



Since: 22.6.02
From: Brooklyn, NY

Since last post: 5129 days
Last activity: 4939 days

#48 Posted on
1)Stephanie - Yep, she's still #1 in my book. Even though people on the internet act like she is the fattest girl on the planet.

2)Trish - All the reason's have already been stated by many other people. I don't prefer blondes, but there is something about her.

3)Victoria - I never used to like her, but she's really been appealing to me lately.

No other woman really does anything for me. Sure, some are really pretty like Stacy,Torrie and Molly. But there's just nothing else there.

(edited by hayabusa on 10.7.03 1900)
darkmatcher
Bockwurst



Since: 12.2.03
From: New York, USA

Since last post: 4009 days
Last activity: 3085 days

#49 Posted on
Originally posted by hayabusa

---

1)Stephanie - Yep, she's still #1 in my book. Even though people are the internet act like she is the fattest girl on the planet.

---


Really though. I mean, what about Nidia? ;)


---

what you say
HomerJFong
Ten Millionth Hit



Since: 19.3.02
From: Ontario, Canada

Since last post: 4008 days
Last activity: 2834 days

#50 Posted on
I'm not afraid to wade into the lechery, getting the WWE-ness out of the way with the first two before starting my required WOW lechery.

-Molly Holly
-Victoria (enough has been said about the first 2)
-Malia Hosaka. Click Here (maliahosaka.com) Whenever WCW needed some "Japanese" woman to be a heel, they'd bring her in. Had a nicely worked program with the future Molly at the Orlando Pro/Worldwide tapings. -Jane Blond from WOW. Incredible curves. Made the catsuit ring attire work perfectly, and a beautiful face. And her balancing on the ring ropes - Hachi Machi!
-Riot from WOW. The sexiest walk to the ring in wrestling history. The bat only enhanced it.

Honourable mention to WOW's Caliente, but that was more...shall I say temperature based, and you sickos that watched WOW know exactly what I am talking about.


---
KevinKellyisFNHardcore
Salami



Since: 2.1.02
From: Fresno, California

Since last post: 5002 days
Last activity: 4987 days

#51 Posted on
Originally posted by hayabusa

---

1)Stephanie - Yep, she's still #1 in my book. Even though people on the internet act like she is the fattest girl on the planet.

---


She's packed on the pounds, there is no denying that. She's still attractive, but not as much as she was during the McMahon-Helmsley Era. Then, I had a major nerd's crush on her. Now, with the ridiculous boobs, the not-so-great dye-job, and the more "full" physique, she's fallen on my list, which is:

5. Molly-No doubt, she is one of the most naturally beautiful women on the roster. Anyone notice how much cleavage she showed on RAW? Seemed out of character to me.

4. Stacy-Another natural beauty. Only drawback is I find her far too immaculate and not that sexy.

3. Victoria-Definitely has the sexy quality that Stacy lacks. I like the black hair look. It makes her stand out from the blondes.

2. Lita-Her look is different and her whole vibe is pretty sexy, what with the "street girl" thing and the omnipresent thong.

1. Trish-She oozes sensuality. Great (if not slightly exaggerated) curves and a tough, independent character that makes her even more attractive in my eyes.

Overrated: Torrie-She's pretty (which, to be honest, you can say about all the Divas except Jacqualine and Jazz, and not because they're black either, so don't start), but she just looks so dopey with that farmer's daugher smile and lollipop all the time. Her act is supposed to be semi-serious, unlike Nidia's, which is supposed to be funny. Torrie's is just lame. Worst off all, she's Billy Gunn's valet.

Underrated: Nidia-Sometimes, the overt sleazy thing works. I think Nidia pulls it off well. Plus, I think some of her facial expressions are so over the top that they're funny.

Honorable Mentions: Ivory-She's in great shape, but her voice is way annoying. Dawn Marie-Sexy, but not naturally so. I think she's had more work done than even Steph. Terri-Old and has a strange bodyshape, but who am I kidding, I'm a loser and I'd kill to have sex with her. Jackie Gayda-Porn Star hot, but also too fake. Steph McMahon-Has a nice smile and a naturally pretty face, but since she started on the Creatine, it just ain't workin' as well. Gail Kim-Very pretty woman. That's all I can say.

(edited by KevinKellyisFNHardcore on 10.7.03 1635)

(edited by KevinKellyisFNHardcore on 10.7.03 1637)
---

Weiner #91~Weiner of the Day-27.03

RantWars 4th Place finisher. 1st Class asshole.

You know what I like to do when I'm at Blockbuster? You know the quick- drop that they have there? I like to stick my penis in there. And then look at the help and say, "Have you seen this, is this any good?"
OndaGrande
Boudin rouge



Since: 1.5.03
From: California, Home of THE LAKERS!

Since last post: 552 days
Last activity: 117 days

#52 Posted on

current wwe divas top 10
1: Molly 2: Trish 3: Gail 4: Stacy 5: Ivory 6:Miss Jackie G
7: Nidia 8: Victoria 9: Lita 10: Dawn Marie

non wwe/not on tv top 10(I would like to see these girls in WWE in the following order)
1: Kimona Wanalya(ecw/wcw) 2:Beckie (WOW) 3: Jenny Lane (upw)4: Tori (wwf) 5:Malia Hosaka (wcw)6: Erica Porter/ Jungle Girl (upw/wow) 7: Terri Gold (wow)8: Caliente (wow)
9: Daffney (wcw) 10: Trinity (tna)



---

LEARN IT, KNOW IT, LIVE IT!
Spiraling_Shape
Bierwurst



Since: 2.1.02
From: PA

Since last post: 1 day
Last activity: 11 hours

#53 Posted on
Torrie - Hot Mama! She is fine as hell. Billy Wilson is a lucky man!

Wow, Billy`s going to take HER last name in marriage?

And Daffney`s signing is the best news of the day (of course, it`s only 12:43am).

And I agree with much of what KevinKellyis... had to say. I used to be a big Steph fan too, but the absurd boob job has apparently driven her insane.


---

"I'm the best poetic genius since Leapin' Lanny Poffo."
Kevintripod
Banger



Since: 11.5.03
From: Mount Pleasant, Pa.

Since last post: 19 hours
Last activity: 19 hours

#54 Posted on
Originally posted by Net Hack Slasher

---

1) Lillian Garcia - She is so underrated IMO. She's has an amazing body, I think she's got the best legs in wrestling, Those skirts and knee boots she wears is the sexiest clothing any diva wears. I think the 3 second glimpse on TV doesn't do her justice, seeing her live you really see how attractive she really is.

---


Oh man.......how did I forget about her ???!!! Can I change my vote ?

I constantly wish and hope that one day soon Vince will be able to talk her into doing one of those Diva-bikini photo shoots.



---

"This just got a hell of a lot better." - Stifler, American Pie
BigWhalebony
Bauerwurst



Since: 26.7.02
From: SALEM

Since last post: 5046 days
Last activity: 4007 days

#55 Posted on
WWE Current(TNA & ROH girls are the only other ones I could add as current performers, but they don't compare):

1. Stacy-natural,legs 'n' ass
2. Trish-as mentioned previously...bubbly ass
3. Lilian-natural,nice legs,pounded brews w/ Stone Cold
4. Ivory-really fit and again...bubbly ass
5. Molly-your friend's older sister kinda hot

Forgotten Beauties that would be on list if active:

Tygress(the chick w/ the Filthy Animals)-junk in the trunk
Sharmell-tight body,athletic,decent interviewer...I don't understand why WWE got rid of her(I think she was Miss Black America or something like that as well)
Beulah-gotta love that Penthouse spread
Kimona,Kimberly,Spice already mentioned

Hottest of All Time:

Sunny-no description needed


---

Don't Tread On Me,
Whalebony Express
Ana Ng
Blutwurst



Since: 6.8.02
From: Naples, FL, USA

Since last post: 5170 days
Last activity: 4744 days

#56 Posted on
Sunny back in the day was a FOX. I'm a straight chick, and I would have done Sunny in a heartbeat.

Now, Molly is probably the cutest. Trish and Daffney are cute too.


---

Think Happy Kurt Angle Thoughts.
Toast Jr
Kishke



Since: 30.1.03
From: Stafford Springs, CT

Since last post: 8 days
Last activity: 1 hour

#57 Posted on
I've always thought Molly was the most naturally beautiful, but Victoria is DEFINITELY the sexiest. Especially when she's manhandling Stevie. And with those red streaks in her hair - mrow!
Catt16
Loukanika



Since: 27.6.03

Since last post: 5455 days
Last activity: 5455 days

#58 Posted on
1. Alexis Laree : Amazingly beautiful and a great wrestler.

2. Trish Stratus : See Alexis.

3. Gail Kim : See Alexis and Trish

4. Trinity : Ditto.

5. Dawn Marie : Sexy and actualy WANTS to wrestle, if they'd let her.
Wpob
Bierwurst



Since: 21.11.02
From: Williston Park, NY

Since last post: 25 days
Last activity: 17 hours

#59 Posted on
Ivory. Enough said.

The only others ones I would put on my list are Nidia and Molly.


---

Inigo Montoya: Who are you?

Westley: No one of consequence.

Inigo Montoya: I must know...

Westley: Get used to disappointment.

Inigo Montoya: 'kay.
whatever
Bierwurst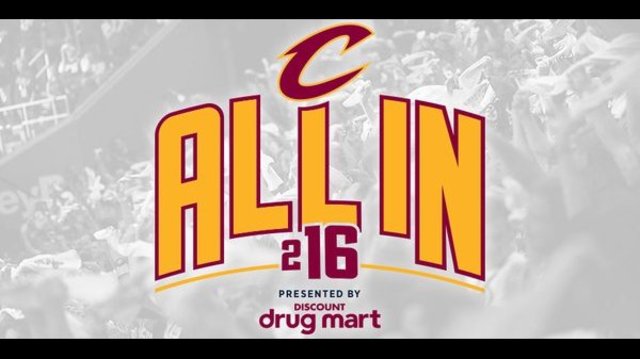 Since: 12.2.02
From: Cleveland, Ohio

Since last post: 68 days
Last activity: 3 days

#60 Posted on
Molly, Stacy, Torrie, Trish in that order. This is based on looks alone, otherwise Trish would be second. I do not know how anyone can look at Lita's face and not think "That's a MAN, baby!"


---

I drove the Hummer. Sorry 'bout that.
Pages: Prev 1 2 3 4 5 Next