vsp
Andouille



Since: 3.1.02
From: Philly

Since last post: 4315 days
Last activity: 570 days

#61 Posted on | Instant Rating: 0.00
Originally posted by Enojado Viento

---




Originally posted by Dagent913

---

And am I the only one on the planet who didn't hate Pearl-era MST3K? I don't understand why everyone hates her so much.

---



I hated her because she wasn't all that funny. Pearl-era host segments are damn excruciating in their unfunniness and I've seen KTMA episodes, for God's sake.

The Pearl-era MST3K's stick out because the show was just getting *tired*--the writing got less and less witty, the host segments were generally pointless (and why were all the host segments photographed in near total darkness?), and it looked for all the world like people trying to keep a train going long after it ran outta steam.

---


Precisely. It wasn't that the performers were inherently bad or didn't grasp the concept -- Pearl (Mary Jo Pehl) had been on the writing team for years, Kevin Murphy (Bobo) was there from the beginning (mostly as the voice of Servo), and Mike Nelson had been head writer from day one. The actual one-liners during the movies were still funny. But the new premise and related skits just... weren't... entertaining.

You know when there's a wrestler that's talented and typically enjoyable to watch, but the writing team drops him into one dopey storyline after another until you start changing the channel whenever he comes on? A similar principle applies here.



---

"You may be wondering why I have been making so many references lately to Fox News. The reason is that it is now my cable news network of choice -- because if Iím going to watch the news and be lied to, I want it to be ridiculously obvious that I am being lied to." -- Center for an Informed America, Newsletter #34
Elitist
Bauerwurst



Since: 3.1.02
From: USA, USA

Since last post: 5425 days
Last activity: 3769 days

#62 Posted on
I thought that Due South was tremendous. I also miss "Crime Story" with Dennis Farina.


---

Elitist - All the Way Live

He's got his own song
And it goes like this...
whatever
Bierwurst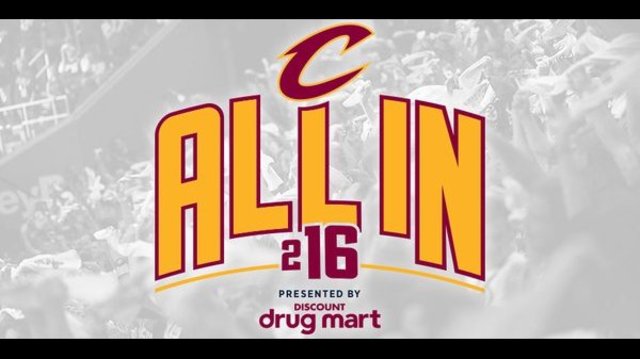 Since: 12.2.02
From: Cleveland, Ohio

Since last post: 16 days
Last activity: 20 hours

#63 Posted on
1. Kids in the Hall
2. Mighty Orbots
3. Police Squad
4. THE AGENCY, DAMMIT!!!!

5. Briscoe County Jr.
6. Almost Live - ("She's the worst girlfriend in the world!" and "I'm the 5th dentist that doesn't recommend sugarless gum!")
7. The State - I got into this right at the end. Damn.
8. The Tick - Animated series
9. Duckman
10. The Critic

Runners-up: Monday Nitro, Night Stand, Night Court, Due South, and many others I'm sure I'll remember as I think about it more.

And man, talk about a time warp of shows. I remember so many of the shows mentioned here, but I had forgotten about them over time.

(edited by whatever on 19.6.03 1545)

---

I drove the Hummer. Sorry 'bout that.
SchippeWreck
Banger



Since: 26.3.03
From: Glendale, CA

Since last post: 338 days
Last activity: 23 days

#64 Posted on
Damn! "Almost Live"!

I had forgotten about the sheer genius of "Speedwalker" and "High Fivin' White Guys".

Plus it gave birth to the career of Bill Nye.


---
pieman
As young as
he feels



Since: 11.12.01
From: China, Maine

Since last post: 3 days
Last activity: 1 day


ICQ:
#65 Posted on | Instant Rating: 8.21




American Gothic. Gary Cole was so evil.


---

Gabba Gabba Hey!
Captain_12_Pack
Polska kielbasa



Since: 10.3.03
From: Elmwood, IL

Since last post: 4342 days
Last activity: 593 days

#66 Posted on
Almost Live! Good times. I always liked those sketches where they'd pop something up on the screen like "A movie where the main character wakes up at the end and realizes it was all a dream," then they'd cut to the five guys in black and white screaming "LAAAAAAAAAAAAAME!!!!!!!!!!!"

Fun stuff.


---

I know what you're thinking--hey, that guy stole my shoes!
XPacArmy
Frankfurter



Since: 13.5.03
From: Woodbridge, VA

Since last post: 1633 days
Last activity: 1630 days

#67 Posted on
10)Night Court
9)Invader Zim
8)American Gothic
7)Clone High
6)The Pitts
5)Futurama
4)The Twilight Zone (new)
3)Family Guy
2)MST3K
1)Married With Children
BoromirMark
Potato korv



Since: 8.5.02
From: Milan-Ann Arbor, MI

Since last post: 1109 days
Last activity: 1109 days

#68 Posted on
1. MST3k
2. Titus
3. Family Guy
4. Futurama
5. Newsradio
6. Married with Children
7. The Critic
8. Clerks
9. Sports Night
10. ....oh I'm gonna get killed for this one.....






Sliders.


---

"People use freedom of speech to make up for freedom of thought, which they lack." - Kierkegaard
Grimis
Scrapple



Since: 11.7.02
From: MD

Since last post: 2551 days
Last activity: 1005 days

#69 Posted on | Instant Rating: 7.29
Originally posted by BoromirMark

---

10. ....oh I'm gonna get killed for this one.....

Sliders.

---

I can't beleive I forgot Sliders. Sliders fucking rocked when it was still on FOX, before it got really weird with Jerry's borther, and losing the professor, etc. The episode where they slid home only to think they weren't home(OJ a murderer, Raiders in Oakland, etc). God that show ROCKED>!!


---

"I'm going to fill a dark awful basement with radioactive cockroaches. Yep. Big nasty ones like skateboards on legs, that go click-click-click when they walk. And maybe poisonous. I'm going to starve them for a week.

Then I'm going to catch all the coercive priss-spigots in the world, the ones that want to ban second-hand smoke and dwarf-tossing and beer. I'll smear the rascals with bacon fat, so the roaches won't know what they're eating, as otherwise they might not.

Then I'm going to toss all those greased busybodies into the basement. And whoop. And dance. Ha."
- Fred Reed
BoromirMark
Potato korv



Since: 8.5.02
From: Milan-Ann Arbor, MI

Since last post: 1109 days
Last activity: 1109 days

#70 Posted on
Sliders was definitely awesome, though for me the Professor carried half of the show, with Sabrina Lloyd (yowow) carrying a fourth and the other two carrying equal parts, though Jerry O'Connol wasn't nearly as funny as the other one and man I'm shooting myself for being unable to remember his name. But one of the best episodes is where the Professor decides to go to a bar and he picks up this biker's chick and they nearly fight, while the last guy, and ARGH I wish I remembered his name, ran into some stalker fan of his only to be run off by the stalker's obsessive boyfriend. Good stuff. :D


---

"People use freedom of speech to make up for freedom of thought, which they lack." - Kierkegaard
jfkfc
Liverwurst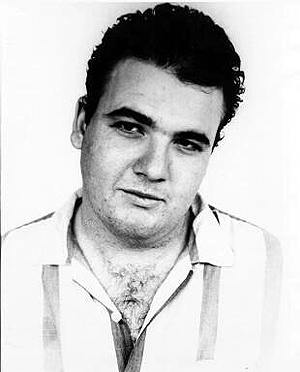 Since: 9.2.02

Since last post: 724 days
Last activity: 533 days

#71 Posted on | Instant Rating: 3.87
Originally posted by SchippeWreck

---

Damn! "Almost Live"!

I had forgotten about the sheer genius of "Speedwalker" and "High Fivin' White Guys".

Plus it gave birth to the career of Bill Nye.

---
"Hey, can I be a high-fiving white guy too???"

I am laughing just thinking about that show. I loved the dubbed over parody of the kung fu movies, with the guy doing a flying kick, and rounding corners in the air with his foot out chasing the guy with his kick. Hilarious.


---

"You know Monsoon, I am impressed, and I don't impress easy"
-Jesse "The Body" Ventura
Zeruel
Thirty Millionth Hit
Moderator



Since: 2.1.02
From: The Silver Spring in the Land of Mary.

Since last post: 344 days
Last activity: 286 days

#72 Posted on | Instant Rating: 4.05
Originally posted by jfkfc

---

1. Night Stand (with Dick Dietrich)

---


I will second Night Stand. That had some great writing and I still talk about the angry black director, Tupac Zemeckis, to this day.



---

"Grabbin your butt? That's not very lady-like."
"I'm not a lady."
"Oh. Whatever."


力堵山
Enojado Viento
Potato korv



Since: 12.3.02
From: Your Grocer's Freezer, NC

Since last post: 2003 days
Last activity: 1275 days

#73 Posted on
Originally posted by pieman

---



American Gothic. Gary Cole was so evil.

---


On the Gary Cole tip, I'll throw in "Crusade."

Hey *I* liked it, it had a lot of potential to grow out of being a live-action "Star Blazers."




---


-LS
"ahhh...vague, mandatory knee-jerk cynicism. God Bless Internet Forums.."
cactuspete
Blutwurst



Since: 22.9.02
From: Parts Unknown

Since last post: 5414 days
Last activity: 5413 days

#74 Posted on
I'll try to limit this to terminated shows that I wish were still on today.

-MST3K (with Joel, Clay, and TV's Frank)

-The Mole (a reality game show that isnt asinine)

-Who Wants to Be a Millionare (with Regis. I wasnt a huge fan, but its a shame that ABC ran this show into the ground.)

-Secrets of Magic Revelealed (the GREATEST idea for a TV show ever.)

-Snoops (just so I could get my weekly dose of Gina Gershon and Paula Marrshall)

-Dream On (a sit-com and pr0n rolled into one!)

-Battle of the Network Stars (where else can you see Drew Carey mudwrestling Kelsey Grammer)

-Small Wonder (the premise of the show was SO corny, it had that "Fear Factor" appeal)

-The Byron Allen show (just cuz)

-Puppies from Around the World (only South Park fans will know this show. OK, so its not a real show, but the puppies were SO cute!!! AWWWW!!!)


---
Chico Santana
Boudin rouge



Since: 2.7.02
From: Jaaaaamacia Mon, No Problem.

Since last post: 5336 days
Last activity: 5334 days

#75 Posted on
What about "Sailin' Round The World" with host Russell Crowe?


---

"SAL BANDINI, WANNA WRESTLE?"
Peter The Hegemon
Lap cheong



Since: 11.2.03
From: Hackettstown, NJ

Since last post: 53 days
Last activity: 2 days

#76 Posted on
Much thanks to DJ Ran for mentioning one of my favorite shows, the all-too-often maligned Charles In Charge. Shame that Nick At Nite only shows part of the run, ignoring a couple of seasons' worth including the first, which was the best.

All the love for Sports Night and Sliders reminds me that Sabrina Lloyd~~!! could suffer old-school Kane burns and still be hotter than half the women on the Maxim list.

Sports Night, Beat The Geeks, and Police Squad! (in color) have all rightly been mentioned multiple times as shows that should have had much longer runs. But my all-time-favorite lost show is...


...Shannon's Deal

This was a show created by filmmaker John Sayles (Eight Men Out, Matewan, Lone Star). Basically it was about a Boston lawyer who had once been very successful, but lost his money, his job, and his wife due to a gambling habit. He was now starting over in a low-rent private practice, with a secretary who only started work because she couldn't afford to pay him, a sweet daughter, and a mob enforcer who came around periodically to make sure Shannon was paying his debts. A great lawyer show that never actually got into a working courtroom.

I'd love to see those shows again. It only lasted one season, during which its timeslot was changed approxiamately 5 trillion times.
Net Hack Slasher
Banger



Since: 6.1.02
From: Outer reaches of your mind

Since last post: 4871 days
Last activity: 3291 days

#77 Posted on
This could be one of the greatest threads ever, simply because the mention of Night Stand with Dick Dietrich. I totally forgot about that show, it was fabulous.

I also have to mention the "Super Dave Osborne show". I was flipping through the channels and I saw him on Kimmels' show (he ain't looking too good) but he still had the sense of humor of his that I liked. He was also a regular on Politically Incorrect when I saw it on ABC. I'm getting off on a tangent there, but yeah I have to add Super Dave Osborne show to the pile.

Another one that wasn't mentioned that I enjoyed "The Dana Carvey show" in the mid 90s. I knew it wasn't going to last long, it was just way too over the top for ABC, hell any network primetime TV. The entire show looked like a personal project for Carvey to see how long he can last until they fired him... Answer: 7 episodes

Did anyone watch "The Rurun Show". It came out last year, I wouldn't necessarily call it great. But it was very original and I thought had some potential but NBC cut it off because it got some bad reviews (and ratings). It was a sketch show the recreated old sitcoms with a twist. It was pretty unique and even though it could have been a lot better I liked the concept.

Some that have been mentioned that I forgot and need to give props too. Get a Life and Parker Lewis Can't Lose are two FOX shows from the early 90s that I liked a lot.


---

cause there's limits to our liberties.
'Least I hope and pray that there are,
cause those liberal freaks go too far.

I'll crush all opposition to me
And I'll make Ted Kennedy pay
If he fights back, I'll say that he's gay
Ubermonkeys
Frankfurter



Since: 2.1.02
From: Michigan

Since last post: 4800 days
Last activity: 4674 days

#78 Posted on
Much thanks to DJ Ran for mentioning one of my favorite shows, the all-too-often maligned Charles In Charge. Shame that Nick At Nite only shows part of the run, ignoring a couple of seasons' worth including the first, which was the best.

Peter The Hegemon, I can't let you do this to yourself. The Pembrokes were TERRIBLE. I'm sorry, I just can't let that go. The one nerdy son was ok, though.

But how bad are things for the actors that played the Pembrokes when you're sitting down at a show meeting, on a program that stars Scott Baio, and you're told that YOU are the problem instead of HIM? Suicide is the only answer, of course.

CIC does stand the test of time though, even if only because you get to watch Bibleman get into all those crazy situations while he's just trying to get laid.

The Rerun Show had potential as a concept, but the execution was horrible.

Parker Lewis sunk in a little too deep with me, as I started making my own sound effects in 5th grade anytime I made a quick or sudden movement. Needless to say, I've been shunned in life since that moment.

Cactuspete had a few good ones. The Mole is a great show, as long as you keep "celebrities" off of it.

Dream On was ok, but when I saw an episode with Body By Jake fucking some girl, I knew it was time to run. Does anybody else remember when Fox started showing old episodes with all of the swearing (and everything else) cut out? THey also made the stupidest move in history by adding (I shit you not) a 2-person laugh track (1 man, 1 woman) who would do "polite" laughs after various lines in the show. It was fucking terrible.

Dream On reminded me of Tales From The Crypt, which I think is still running on Sci-Fi or in syndication, but is edited just as badly as Dream On when it left HBO... which did a similar, more science fiction based show later called Perversions Of Science which was really, really bad.

At least HBO seemed exciting and funny back then. I've given up on The Sopranos (after 2 seasons) and Six Feet Under (after 2 episodes) so maybe it's just me. Eh.

On a random note, that upcoming Dead Like Me on Showtime looks pretty good.


---
June 13, 7:30 P.M.

Currently listening to: Sara run her FAT FUCKING MOUTH

AWArulz
Scrapple



Since: 28.1.02
From: Louisville, KY

Since last post: 12 days
Last activity: 5 days

#79 Posted on
I'll have to go with

1. Cop Rock
2. Police Squad
3. Lois and Clark
4. Politically Incorrect
5. Deep Space 9

I could go on - I am still upset about the cancelation of ST:TOS.....

But Cop Rock was the best show no one ever saw.


---

We'll be back as soon as order is restored.....
Ender
Blutwurst



Since: 2.1.02

Since last post: 5246 days
Last activity: 3176 days

#80 Posted on | Instant Rating: 10.00
I've looked through the list pretty carefully, and I didn't see my top show (other than WCW) anywhere.

Babylon 5: Crusade

I watched the 13 episodes of that a couple times, and it looked to have just as much potential as the original did. But, after reading the reason as to why it was cancelled, I'm damned glad JMS didn't sell out and turn it into a show like, say, Enterprise.


---

Gotta love ads... Download and listen to MY music at http://artists.mp3s.com/artists/331/dj_fromlo.html
Pages: Prev 1 2 3 4 5 6 Next