Torchslasher
Knackwurst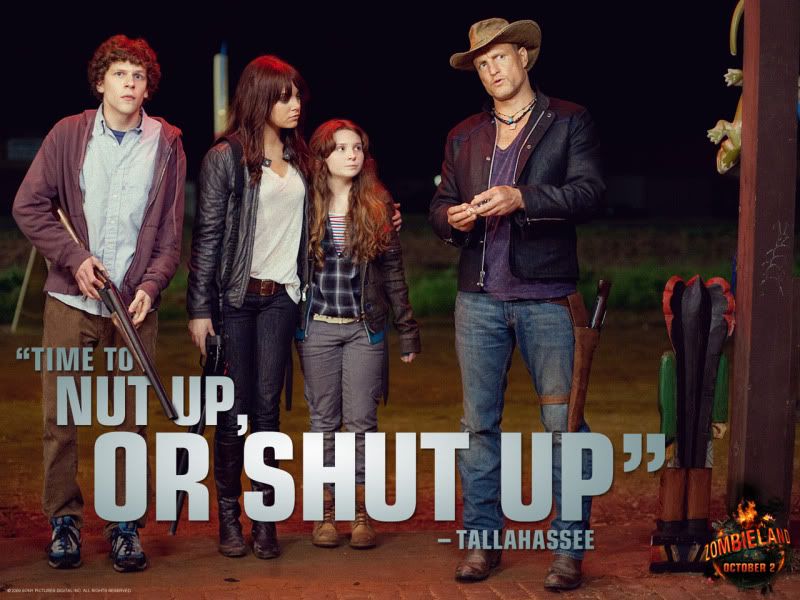 Since: 17.1.02
From: New F'n Jersey

Since last post: 98 days
Last activity: 97 days

#22 Posted on | Instant Rating: 6.44
My quick picks, before I pack up and head out to MSG:

Regal/Storm
Hardy/Dudley Remix
Victoria
Edge/Mysterio
Kidman
Brock
HHH


---

"Oh, a handful of change. I guess I can use this to go...um...buy some candy. So thank you for adding a step to my Halloween process"- homestarrunner

*I* will always remember the RFM Club!
HomerJFong
Ten Millionth Hit



Since: 19.3.02
From: Ontario, Canada

Since last post: 4008 days
Last activity: 2834 days

#23 Posted on
RAW

-Trish vs. Victoria. Victoria. If she loses, there really are no other legitimate contenders left for the women's title that can be built up before the Rumble at least. For some reason, I'm deeply into this match, if not the story.

-Regal/Storm vs. Hurricane/Goldust. I didn't even know this one was on the card until reading this thread. Way to go, WWE! I'll pick Goldust and Hurricane because I have the heels going over in the other RAW matches.

-Dudleys/Hardy vs. 3-Minute Warning/Rico. The heels, and you just have to hope that Jeff shakes off whatever cobwebs that seem to have all of his recent performances.

-Elimination Chamber. HHH agrees to spend over two minutes selling his opponent's moves. He's rewarded with being allowed to pin all 5 other guys clean as a sheet in the middle of the ring.

-Kidman vs. Noble. I'll take Noble, just because I really enjoyed the interview segment last night on Velocity.

-Angle/Benoit vs. Chavo/Eddy vs. Edge/Rey. Los Guerreros are the truest team in here, but there really isn't too much outside of them. They'll continue to be chasing the belts until the next PPV, as Edge/Rey retain. Benoit/Angle as a team ends here.

-Brock vs. Big Show. I'm hoping the Brock injury is just a trial balloon the WWE floated to work the smarts. Unfortunately, I doubt it. He'll still retain, though, and the belt will go onto Benoit on SD, with Heyman turning on Brock at that point.


---
Find out which Buffy villian you are most like!
oldschoolhero
Knackwurst



Since: 2.1.02
From: nWo Country

Since last post: 3320 days
Last activity: 3254 days

#24 Posted on
Huh, I guess I'm one of the few that's really psyched about the show. Curiouser and curiouser...


Hardcore Match For Women's Title
Trish Vs. Victoria: Victoria wins, simple as that. There's no real reason for it being on the card apart from to close off this feud with a Victoria triumph. If they keep the wrestling intact and the silliness to a minimum, this could be real good.

My Pick: Victoria via pinfall.

The 'Dust Devils Vs. The Bane Of JR's Existence: Goldie and 'Cane get the upset win, in a vain attempt to separate them from their more over partners and create a new face tag team.

My Pick: Goldust/Hurricane via pinfall.

Six Man Tag Team Tables Match
The Dudleys/Jeff Hardy Vs. Three Minute Warning: Having seen some of the Island Boyz SWANK indy stuff, I know they are capable of much, much more than what we've seen. This'll be the starting point. Is it elimination rules?

My Pick: Three Minute Warning.

Cruiserweight Title Match
Jamie Noble Vs. Billy Kidman: Much as I hate to say it, Noble doing the J.O.B here in order to give the Black Hole Of Suck a half-hearted push. Hopefully Billy boy'll drop it quickly to the king of Mattitude.

My Pick: Billy Kidman via pinfall.

Triple Threat Match For WWE Tag Team Titles
Kurt 'n' Chris Vs. Edge/rey Mysterio Vs. Los Dos Guerreros: The division's got off to a showstoppingly fantastic start, so now's the time for it settle down and start promoting proper tag teams. Guerreros take it.

My Pick: Los Dos Guerreros via submission.

WWE Title Match
Brock Lesnar Vs. The Big Show: Lesnar's character has developed more in the past three weks than the rest of his entire WWE stint. That'll continue here when he clocks up his first pinfall loss after Heyman stabs him in the back.

My Pick: The Big Show via pinfall.

Elimination Chamber For World Heavyweight Title
Triple H Vs. Booker T Vs. Kane Vs. Chris Jericho Vs. Rob van Dam Vs. Shawn Michaels: Real tough one to pick here. My gut says Shawn, but my head goes with Booker, settign up Steiner/Booker and HHH/Michaels for the next coupla shows.

My Pick: Booker via pinfall.


---
Apparently, I Am



Yes, My Coolness Has Gone Up
Bongo P. Michinoku
Italian



Since: 31.8.02
From: VanCan

Since last post: 5148 days
Last activity: 4945 days


ICQ:
#25 Posted on
Trish vs. Victoria - This is really a foregone conclusion in my book. Trish has held the title for a couple months and no one has cared, while Victoria has chased the entire time with zero payoff. What use is another retain? Prediction: Victoria.

Regal/Storm vs. Goldencane - The hell? These two teams have one match the week before SS, and suddenly it's deemed worthy of PPV time? Whatever. The law of makeshift teams states that they always lose to established teams at PPVs, so... Prediction: Regal/Storm.

Milk Duds/Jeff vs. Fat Samoans 2K2/Guy Who Deserves Better - Oh boy, this can't be good. Despite the drugs Jeff seems to be on during every match over the last month, I bet his team will get the W anyway. But it sure as hell won't be pretty. Prediction: Milk Duds/Jeff.

Chamber - The only way they can get out of this mess without taking another two steps back is by putting the gold on Booker. They missed the boat with RVD several months ago, no one really cares anymore. Any chance Kane had died with the Katie Vick angle. Shawn is a bad choice unless they plan on him dropping the title the night after on RAW. Jericho needs some MAJOR refresh work, and that probably means a face turn before he's anywhere NEAR the title. Trip doesn't need anymore ego strokes and I'm hoping the brass know it. Prediction: Booker.

Kidboy vs. Noble - I don't get it. Neither guy has all that much heat or interest whatsoever, so why put them out there alone? They've got an entire barrel full of unbooked cruisers, why not put on something bigger? I dunno. I hope Noble goes over and back to his fued with Tajiri, which actually has something. I don't see Kidman going over since he's has all of one day of buildup. Prediction: Noble.

Team God vs. Team God 2 vs. Team Somewhat Goddish - I see Angle and Benoit turning on each other leading to a fued, the winner going after Brock. No dice here for those guys. I'd like to see Chavo/Eddy win here, Edge/Rey chase for a while, but ultimately break up in favour of an Edge world title push (probably colliding with Angle whose going in the same direction) and a Mysterio cruiser run to bring that division back from the depths of Velocity. Prediction - Chavo/Eddy.

Brock vs. What The Hell? - Smell the buyrate. This will last about five minutes and end one of two ways: shockingly bad or shockingly horrible. Sicne there's no way around that, look for them to cut their losses with (gasp!) logic. Prediction: Brock
theUnseenPower
Linguica



Since: 21.10.02
From: London

Since last post: 5124 days
Last activity: 5120 days

#26 Posted on
Victoria vs Trish -- Victoria because the women's title has to be shaken up a bit

HurriDust vs UnAmericans version 2.0 -- Unless they have big plans for HurriDust as a team, Regal and Storm cheat to win

Noble vs Billy the Kid(man) -- I see Kidman winning, with Noble losing Nidia + his marbles

3MW vs Dudleyz/Jeff -- The Dudleyz never lose table matches, and the WWE has already proven that it has no belief in 3MW

Egde/Rey vs Angle/Benoit vs Gurreros -- I don't care who wins, this is just gonna be a great match. I say Angle and Benoit implode and the belts stay where they are, with Gurreros vs Edge/Rey and Angle vs Benoit set up for next time

Brock vs The Human Sloth -- My expectations for this are low, so I hope I'm pleasantly surprised. I think Brock wins, but with Heyman continuing to be by his side

Big ol' steel chamber match -- I'm rooting for Booker or Jericho as the champ but I have a terrible feeling that against all the odds, HHH will win and kill the title's credibility from the level of the IC title to the level of the Women's title


---

Now can u dig that
Gugs
Bierwurst



Since: 9.7.02
From: Sleep (That's where I'm a viking)

Since last post: 1851 days
Last activity: 980 days

#27 Posted on
I just got a thought, and I'm sticking with it. Christian will win the world title tonight, then job to Jericho tomorrow. Either him or RVD.


---

Why do I watch? Because every episode has the potential to be the best one ever, and I'll be DAMNED if I'm gonna miss that one after sitting through this shit.
Bongo P. Michinoku
Italian



Since: 31.8.02
From: VanCan

Since last post: 5148 days
Last activity: 4945 days


ICQ:
#28 Posted on
Originally posted by gugs

---

I just got a thought, and I'm sticking with it. Christian will win the world title tonight, then job to Jericho tomorrow. Either him or RVD.

---


That would be wild! But, I doubt they have the stones.
DarrylTheHitman
Potato korv



Since: 21.9.02
From: Kitimat, British Columbia, Canada

Since last post: 4613 days
Last activity: 4232 days

#29 Posted on
That would be wild.. When Edge and Christian broke up, who would've guessed Christian would win a World Title before Edge?

In a thought I've just had...now that Kurt and Chris are probably breaking up soon, I've finally come up with a team name for them. Their names are Kurt and Chris...I'm a music fan...they are the pinnacle of what wrestling should be...one of them's Canadian...watching them is heavenly...thus...Canadian Nirvana.


---
Bongo P. Michinoku
Italian



Since: 31.8.02
From: VanCan

Since last post: 5148 days
Last activity: 4945 days


ICQ:
#30 Posted on
Hurridust vs. Storm/Regal is now a Heat match.
Cerebus
Scrapple



Since: 17.11.02

Since last post: 350 days
Last activity: 71 days

#31 Posted on
Hi, long time reader, first time poster, but I had to reply to this...

I literally fell out of my chair after reading Canadian Nirvana. The other 3 guys here at work think I'm an idiot now; Thanks!


DarrylTheHitman
Potato korv



Since: 21.9.02
From: Kitimat, British Columbia, Canada

Since last post: 4613 days
Last activity: 4232 days

#32 Posted on
Anytime, mate and thank you for the compliment.
---
Pages: Prev 1 2