geemoney
Scrapple



Since: 26.1.03
From: Naples, FL

Since last post: 10 days
Last activity: 2 hours

#2 Posted on | Instant Rating: 5.14
Rated RKO beats Team DX; Edge is sole survivor

Cena's Team beats Show's Team; Cena is sole survivor

The Legends outlast Spirit Squad; All Legends survive

Benoit beats Chavo to retain the US Title

King Booker retains via shennanigans over Batista

'Taker beats Mr. Kennedy

Mickie beats Lita for the title



---

College, Sports and more!: Experience It




numbskull
Cotto
Banned



Since: 14.6.05
From: Missouri

Since last post: 4193 days
Last activity: 4176 days

#3 Posted on | Instant Rating: 1.97
DX vs RKO = HHH & Punk survive.
Cena team vs Show team = Umaga survives.
Legends vs Spirit Squad = Kenny survives & leaves the Squad for good.
Mickie beats Lita for the Womens title.
Kennedy beats Taker in First Blood.
Benoit beats Chavo to retain US Title.
Batista beats Booker to win the World Title.
Freeway
Scrapple



Since: 3.1.02
From: Calgary

Since last post: 1617 days
Last activity: 1305 days

#4 Posted on | Instant Rating: 6.07
RAW, Smackdown & ECW present the 20th annual Survivor Series, LIVE from Philadelphia, PA on Sunday, November 26th, 2006!

10-Man Elimination Match:
Team DX: Triple H [Greenwich, CT; 260 lbs], Shawn Michaels [San Antonio, TX; 225 lbs], CM Punk [Chicago, IL; 225 lbs], Intercontinental Champion Jeff Hardy [Cameron, NC; 220 lbs] & Matt Hardy [Cameron, NC; 235 lbs]
vs.
Team Rated RKO: Edge [Toronto, Ontario; 245 lbs; World Tag Team Champion], Randy Orton [St. Louis, MO; 250 lbs; World Tag Team Champion], Mike Knox [Phoenix, AZ; 255 lbs], Johnny Nitro [Los Angeles, CA; 218 lbs] & Gregory Helms [Raleigh, NC; 220 lbs; Cruiserweight Champion]
POTENTIAL: Most of these guys are decent workers (except maybe Knox), and this could be a showcase for CM Punk, who seems to be the guy they want to get over of the ECW bunch.
PICK: Team DX. Given the teams, I'd imagine Punk and one of the DX pair survive.

10-Man Elimination Match:
Team Cena: John Cena [West Newbury, MA; 254 lbs; WWE Champion], Kane [Parts Unknown; 315 lbs], Rob Van Dam [Battle Creek, MI; 229 lbs], Sabu [Bombay, India; 232 lbs] & Bobby Lashley [Colorado Springs, CO; 298 lbs]
vs.
Team Big Show: The Big Show [Tampa, FL; 506 lbs; ECW Champion], Umaga [Isle of Samoa; 310 lbs], Finlay [Belfast, Ireland; 230 lbs], Test [Toronto, Ontario; 285 lbs] & Montel Vontavious Porter [Miami, FL; 250 lbs]
POTENTIAL: Could be bad. Finlay can go, and Cena has been great lately, but the other bunch of guys are fairly limited.
PICK: Team Big Show. Cena and Umaga are last two left, some heelishness from either Big Show or K-Fed costs Cena a win.

One Fall for the World Heavyweight Championship:
(All Hail) King Booker [Houston, TX; 250 lbs; World Heavyweight Champion, with Queen Sharmell] vs. Batista [Washington, DC; 295 lbs]
POTENTIAL: Could be good given the right build. Booker's been on fire since becoming royalty. How good this match becomes depends on Batista.
PICK: Batista via pinfall to become NEW World Heavyweight Champion after Sharmell's interference (or Finlay's or Regal's) backfires.

8-Man Elimination Match:
The Legends: Ric Flair [Charlotte, NC; 220 lbs], Ron Simmons [Savannah, GA; 230 lbs], Sgt. Slaughter [Parris Island, SC; 300 lbs] & Dusty Rhodes [Austin, TX; 320 lbs] [with Arn Anderson]
vs.
The Spirit Squad: Kenny [Worcester, MA; 220 lbs], Johnny [San Diego, CA; 224 lbs], Mikey [Long Island, NY; 195 lbs] & Nicky [Cleveland, OH; 215 lbs] [with Mitch]
POTENTIAL: Either serves as a showcase for some of the Squad members (Johnny & Kenny especially), or the night they break up.
PICK: Spirit Squad wins, Kenny is the sole survivor.

One Fall for the WWE United States Championship:
Chris Benoit [Atlanta, GA; 232 lbs; Champion] vs. Chavo Guerrero [El Paso, TX; 224 lbs; with Vickie Guerrero]
POTENTIAL: Likely match of the night.
PICK: Benoit retains.

First Blood Match:
The Undertaker [Death Valley, CA; 325 lbs] vs. Ken Kennedy [Green Bay, WI; 238 lbs]
POTENTIAL: Good brawl.
PICK: Kennedy wins again.

One Fall for the WWE Women's Championship:
Lita [Sanford, NC; Champion] vs. Mickie James [Richmond, VA]
POTENTIAL: Lita's last match, so they'll probably go all-out.
PICK: Mickie James wins clean. Crowd sings the Goodbye Song to Lita.


---

DVDs; Blog
Redcumo
Bauerwurst



Since: 3.11.02
From: BC Canada

Since last post: 1042 days
Last activity: 1042 days

#5 Posted on | Instant Rating: 7.78
Mickie James over Lita.
Mr. Kennedy over Undertaker.
Benoit over Chavo.
Batista over King Booker.
Flair's Legends over the Spirit Squad, Flair & Dusty & DAMN survive.
Team Big Show over Team Cena, Umaga survives.
Team DX over Team RKO, HHH and Michaels survive.

Small Bonus predictions
-CM Punk is the first member of Team DX to be eliminated.
-Kenny will be the last remaining member of the Spirit Squad and will run away and be counted out.
-It will take at least three finishers to pin the Big Show and I will love it.
OMEGA
Lap cheong



Since: 18.6.02
From: North Cacalacky

Since last post: 3253 days
Last activity: 859 days

#6 Posted on | Instant Rating: 7.96
Chavo Guerrero d. Chris Benoit to win the US Title
Mickie James d. Lita to win the Women's Title
Undertaker d. Mr. Kennedy
Batista d. King Booker to win the World Title

For the elimination matches:

Ric Flair, Sgt. Slaughter, Dusty Rhodes, & Ron Simmons d. Kenny, Mikey, Nicky, & Johnny: Simmons eliminates Nicky, Rhodes eliminates Mikey, Rhodes eliminates Johnny. Kenny fends off the old guys for a while, but the numbers catch up to him, and Flair eliminates Kenny. Flair, Slaughter, Rhodes, & Simmons are all survivors.

Big Show, Umaga, Test, Finlay, & MVP d. John Cena, Rob Van Dam, Bobby Lashley, Sabu, & Kane: Kane eliminates MVP. Umaga eliminates Kane. RVD eliminates Test. Umaga eliminates Sabu. Lashley eliminates Finlay. Show eliminates RVD. Show & Lashley get a double-countout. Umaga eliminates Cena w/ help from outside interference by Big Show. Umaga is the sole survivor.

DX, Hardy Boyz, & CM Punk d. Edge, Randy Orton, Johnny Nitro, Mike Knox, & Gregory Helms: Punk eliminates Knox. Matt eliminates Helms. Edge eliminates Matt. Nitro eliminates Jeff. Orton eliminates Punk. Michaels eliminates Nitro. Michaels eliminates Orton. HHH eliminates Edge. DX are the survivors.

I put way too much thought into this.

EDIT: After SmackDown, I've decided to change my World Title prediction, with Batista winning. I'm also debating changing my Undertaker/Kennedy prediction, but we'll see.

(edited by OMEGA on 26.11.06 1405)
---
~!~!~!
The Vile1
Lap cheong



Since: 4.9.02
From: California

Since last post: 3325 days
Last activity: 3057 days

#7 Posted on | Instant Rating: 2.04
Benoit over Chavo - Benoit has to win or it kind of solidifies that he's a mediocre champion and can never hold a title for more than 6 weeks usually. If he loses then that means he has lost the US title the last 2 times on his first ever defense. My hope is that Benoit wins here and this Eddie Guerrero shit just ends for good. Put Benoit in a title feud where we can get some good matches out of it, like Matt Hardy. Or put Benoit in the title hunt again for Armageddon or Royal Rumble. The thing I'm dreading is Rey Mysterio returning and siding with Chavo, turning heel against him, and Chavo wins the title. What the hell is this crap about Eddie's estate?! I wish Benoit put his foot down and got this nonsense to stop.

Mickie James over Lita - well I'm happy Lita got a couple more runs with the US title before her exit. I just wonder if this is really it for her in the WWE or if we'll see her back sooner or later. James wins the title. This appears to be RAW's only singles and title match for the PPV right?

Ken Kennedy over Undertaker - well their first match was pretty dull, and with the stipulation I'm not expecting anything too spectacular. Usually when Taker puts a heel over, it's nothing special and really doesn't put that person over or make them look strong at all. I expect Kennedy to win with some sort of sneaky tactic.

Booker T over Batista. I say there's no way WWE is ending Booker's title run right now. Why? It's gold and the best thing they have going on the show. I say if Booker T wins here, chances are he will hold the title until Wrestlemania. Batista with the stipulation, I can see him going to RAW and challenging Cena, as WWE might see that as a money match they want to exploit for Wrestlemania. However, the other thing I could see happening is maybe Batista winning and facing perhaps the Undertaker for Mania. Why WWE never pursued that match before Batista was injured I don't understand.

Vertans over the Spirit Squad. So it's Ron Simmons, not Farooq anymore? I don't see the Spirit Squad lasting much longer to be honest. It was never a gimmick with much longevity really.

Face team over heel team. Well this is kind of a push to the extreme elimination chamber since it looks like most of the participants are in this match. I expect the face team to win.

Edge, Orton, Nitro, Knox, and Helms over Hardyz, Punk, and DX. Well I expect Helms will be the first one to be knocked off here, followed by Knox. I dunno, I kind of see the heels pulling this one out. Punk being in here, I don't get it, what is going on with that? Especially with all the talk we heard in the past that HBK and HHH don't like Punk. I hope he at least gets a good showing here, and it looks like Punk's undefeated streak will come to an end.
Mr Shh
Lap cheong



Since: 9.1.02
From: Monmouth County, NJ

Since last post: 89 days
Last activity: 89 days

#8 Posted on | Instant Rating: 6.01
Randy Orton extends his consecutive sole-survivor streak to four. Book it. It's his "thing."
Tyler Durden
Landjager



Since: 22.2.04
From: Frankfurt, Germany

Since last post: 558 days
Last activity: 558 days

#9 Posted on | Instant Rating: 1.78
- Randy Orton survives again ... NOT!
Real survivors: D-X! And yes: CM Punk is the first guy eliminated! Why? Because heīs not a home grown talent and has to pay his dues ... blah blah ...

- Umaga pins Cena after the "finger in the eye - OF DEATH" or whatever his finisher is! First guys eliminated in this match: RVD! And then - of course - Sabu! Even before Knox!

- Ron Simmons survives ... Damn!


- Chavo wins the US title, because Benoit just canīt hold a title longer than a few weeks...

- Taker beats Kennedy! Was there ever any doubt?

- King Booker retains, because Batista sucks and even Vince starts to realise it now. Batista goes to ECW after that, because Vince loved the welcoming Batista got in Hammerstein Ballroom and those ECW fans always loved the big guys, right? (Like Sid, Bam Bam and ECW icon ... Bobby Lashley!)

- Lita wins the title in her last match ever!! Wow!! That has never ever happend before, has it? The title will be vacant one day later and a tournament will be held on free TV!


ALTERNATE ENDING FOR THE DX/RKO MATCH:

Triple H and Shawn Michaels eliminate ALL of their opponents in a matter of minutes and then start to eliminate their own team mates!! Why? Because DX is so much better than everbody and everything and there can not be any other over guys or fan favorites in this business!


Edit: ALT. ENDING

(edited by Tyler Durden on 24.11.06 0759)

---

The first rule of Fight Club is:

You donīt talk about Fight Club!


The second rule of Fight Club is:

You donīt talk about Fight Club!
Big Bad
Scrapple



Since: 4.1.02
From: Dorchester, Ontario

Since last post: 10 days
Last activity: 3 days

#10 Posted on | Instant Rating: 4.97
Legends vs. Spirit Squad
Slaughter pins Mikey; Dusty pins Nicky with a bionic elbow after a Simmons spinebuster; Johnny pins Dusty after some heel chicanery that results in Mitch getting spinebuster by Arn on the outside; Johnny pins Slaughter; Kenny pins Simmons after Johnny does the work, but Kenny blind-tags in to hit his big legdrop for the pin; Flair pins Kenny after heel miscommunication; Flair pins Johnny after Kenny gets upset and distracts his partner
SOLE SURVIVOR: Ric Flair

Team Cena vs. Team Show
Kane pins MVP; Show pins Kane; Lashley pins Test; RVD pins Show after he, Lashley and Sabu all hit their finishers on the big man; Umaga pins RVD; Finlay pins Lashley; Umaga pins Sabu; Cena pins Finlay; Umaga pins Cena after heel interference
SOLE SURVIVOR: Umaga

Team DX vs. Team Edge/Orton
Punk submits Helms; Hardys beat Knox; Edge pins Jeff after the Hardys beat the hell out of Edge, but Orton sneaks in to RKO Jeff to get Edge the fall; Nitro pins Matt; Edge pins Michaels; HHH pins Edge; Orton pins HHH; Punk pins Nitro; Orton pins Punk after a spirited fight
SOLE SURVIVOR: Randy Orton, for the fourth straight year

Mickie over Lita
Kennedy over Undertaker
Benoit over Chavo
Batista over Booker...this is the last bout, to send the fans home happy after the heels win the big elimination matches






---

"I don't know what is more disquieting -- the fact that the rest of the statue is missing, or that it has four toes."
Shem the Penman
Toulouse



Since: 16.1.02
From: The Off-Center of the Universe (aka Philadelphia)

Since last post: 1576 days
Last activity: 1374 days

#11 Posted on | Instant Rating: 5.42
Well, I have a ticket, so I might as well predict, even though I'm rarely right:

Mickie over Lita. Okay, that one was easy.

Taker over Kennedy. Nope, sorry, I can't see Kennedy as anything more than the latest recipient of the "Hey, But You Got the Rub" squash consolation prize from Taker.

Benoit over Chavo.

Batista over Booker. They've been teasing Batista reclaiming the title long enough -- time to pull the trigger.

Old-timers over Spirit Squad. Final survivor: Flair.

Team Cena over Team Show. Final survivors: Cena and RVD.

Team DX over Team Not DX. Final survivors: HHH and Shawn.


---

"The object of persecution is persecution. The object of torture is torture. The object of power is power. Now do you begin to understand me?"
Deputy Marshall
Liverwurst




Since: 28.6.04
From: Troy, NY

Since last post: 1319 days
Last activity: 840 days

#12 Posted on | Instant Rating: 5.28
- Mickie over Lita.
- Taker over Kennedy.
- Benoit retains against Chavo.
- Team Legends over Team Spirit Squad. Survivor - Ric Flair. Kenny walks out on the Squad.
- Team Show over Team Cena, Umaga survives after eliminating Cena with help from AAE's outside interference. Lashley eliminates Show at some point in the match.
- Team Rated RKO over Team DX; Edge & Orton survive.


---

Suggested Purchase of the Week
"Lullabies to Paralyze" by Queens of the Stone Age (audio CD) (The W at Amazon)


The Collected Works of K. Michael Marshall
Texas Kelly
Lap cheong



Since: 3.1.02
From: FOREST HILLS CONTROLS THE UNIVERSE

Since last post: 236 days
Last activity: 54 days


ICQ:
#13 Posted on | Instant Rating: 3.99
Ladies and gentlemen, the following public service message is brought to you by your friends from D-Generation X, who would like to remind each and every one of you that if you're not down with that, we've got two words for you...
---

Team DX v. Team Rated RKO: There's just no way Team DX is losing this one. DX isn't going to lay down for Edge & Orton on two straight PPVs and Punk needs to be kept strong going into the ECW pay-per-view the following week so he can achieve his destiny. Those three are your survivors, with Orton being the last one out.

Team Cena v. Team Big Show: Team Big Show wins, but not because of Big Show... because of Umaga. He'll be responsible for at least three of the five eliminations, including the last elimination on Cena himself after it's just the two of them left, to set the table for his surely upcoming WWE title run.

Team Legends v. The Spirit Squad: Before Piper's medical issues, I figured the Squad would get a token elimination of Sgt. Slaughter, but now I see a clean sweep for the Legends. Bottom line is that the annoying male cheerleaders get destroyed one-by-one, Kenny last of all.

Benoit v. Chavo: Toughest call of the night. The feud's going to end with Chavo winning the belt, but a short feud is not in the best interests of the E or either man. I see Benoit making Chavo tap here and then Chavo cheating to win the belt at Armageddon.

Booker v. Batista: Kill him, Dave.

Undertaker v. Kennedy: This is a classic "heel gets the actual victory, face gets the moral victory" setup, especially with Undertaker's injuries providing a legitimate explanation for him to lose. Kennedy picks up another win over the Phenom, but pays for it with his blood in spades.

Lita v. Mickie James: Sorry, Lita... no fairytale ending for you.


---
read a bunch of incoherent nonsense
now 52% more incoherent!
smark/net attack Advisory System Status is: Elevated
(Holds; June 18, 2006)
While the switch from Cena to RVD should alleviate some complaints, the inevitability of the belt's return to Cena (note where Summerslam is this year) and the poor initial showing by the new ECW are enough to keep the indicator where it is for now. The pieces are in place, though, especially on RAW, for improvements to be made to the IWC's psyche in the near future.
THIRTEEN
Loukanika



Since: 7.5.06
From: The outer reaches of your mind

Since last post: 2719 days
Last activity: 1725 days

#14 Posted on | Instant Rating: 1.01
I'll step out of the shadows and give this a shot...

Team DX Vs. Team Rated RKO: DX wins, both Hardys get eliminated, I can see CM Punk being eliminated because he's "not part of the big leagues yet", but done in some kind of 2-on-1/heel shenanigans manner so as to protect him going back to ECW (maybe some kind of Kelly Kelly involvement to advance that angle), and Young Randall Orton is eliminated last while the announcers play up the "sole survivor streak" angle. Or maybe it's Punk and 1/2 of DX that survive (HHH most likely). Either way, DX wins.

Team Cena Vs. Team Big Show: Team Big Show, Cena gets eliminated last by Umaga after a K-Fed run-in (I can't believe I just typed that). Though it's possible Cena gets to play Superman (again).

Team Legend Vs. Team Spirit Squad: Team Legend wins, with Kenny being the last eliminated for his team, and the Spirit Squad breakup officially commences. Of course, I've been expecting the breakup for a while now, and they keep sticking together, so I wouldn't be surprised at all to see the Spirit Squad win, with Kenny as the Sole Survivor (just so he can continue to milk the "I'm the leader, because I'm the best" angle).

Chavo Guerrero Vs. Chris Benoit: Chavo wins, and this angle refuses to end. But at least it should be a good match, provided there isn't too much involvement from Vickie Guerrero.

Batista Vs. King Booker: Batista wins his "last shot" at Booker's title, probably after some kind of interference from Sharmell goes awry.

The Undertaker Vs. Mr. Kennedy (Kennedy): Mr. Kennedy (Kennedy) wins the match via use of a foreign object of some kind, then gets completely destroyed by the Undertaker afterward so everyone forgets who won the match itself.

Mickie James Vs. Lita: Mickie James wins, because I don't see them doing the "champion retires leading to a tournament to determine the new champion" angle again so soon after Trish left. All that will do is reinforce the lack of actual wrestlers in the division. Strangely enough, this might end up being the best match of the night, as I expect both women to bring it.

OK, back to lurking for me...
CANADIAN BULLDOG
Andouille



Since: 5.3.03
From: TORONTO

Since last post: 1858 days
Last activity: 1857 days


ICQ:
#15 Posted on | Instant Rating: 6.81
Team Rated RKO over Team DX (Sole survivor: Randy Orton? If for no other reason than to keep his SS streak going)

Team Big Show over Team Cena (Sole survivors: Big Show and Umaga)

Batista over King Booker

Mr. Kennedy over The Undertaker

Team Legend over Team Spirit Squad (Sole survivor: Ric Flair)

Chris Benoit over Chavo Guerrero

Mickie James over Lita


---

The only book you'll ever need!!!

Inside The Ropes!!! New column on World Wrestling Insanity!!!
Even more plugs: The official Canadian Bulldog Blog, Website, and Merchandise Center.

Lexus
Andouille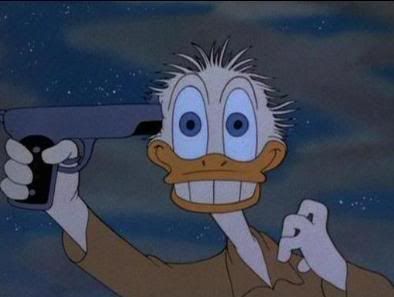 Since: 2.1.02
From: Stafford, VA

Since last post: 14 days
Last activity: 14 days

#16 Posted on | Instant Rating: 4.43
Team DX Vs. Team Rated RKO: RKO wins, rematch later.
Team Cena Vs. Team Big Show: Team Show wins, Umaga/Cena at Rumble.
Team Legend Vs. Team Spirit Squad: Spirit Squad wins. No way the legends continue to perform past this.
Chavo Guerrero Vs. Chris Benoit: Chavo, Rematch at Rumble.
Batista Vs. King Booker: I'll go on a limb and say Booker T wins, because other than Batista who the hell else could win the Royal Rumble?
The Undertaker Vs. Mr. Kennedy (Kennedy): Kennedy wins, CASKET MATCH at Royal Rumble, prompting me to buy Royal Rumble and make my non-wrestling fan friends watch.
Mickie James Vs. Lita: Mickie James.

I'm really REALLY hoping for some 1994 style shenanigans.


---

Hold nothing sacred and you'll never be dissapointed. Especially not this statement.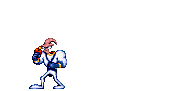 Gugs
Bierwurst



Since: 9.7.02
From: Sleep (That's where I'm a viking)

Since last post: 1830 days
Last activity: 959 days

#17 Posted on | Instant Rating: 5.39
Team Rated-RKO over Team DX, Randy Orton is sole survivor
Team Big Show over Team Cena, Umaga is sole survivor
Legends over Spirit Squad in a clean sweep
Batista over King Booker via DQ
Chris Benoit over Chavo Guerrero to retain the US Title
Mickie James over Lita to win the Women's Title
Mr. Kennedy over The Undertaker


---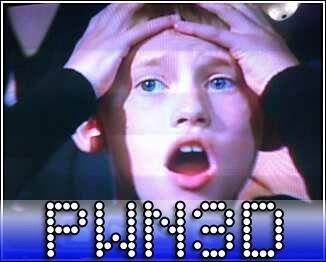 Click Here (youtube.com)