skorpio17
Morcilla



Since: 11.7.02
From: New Jersey

Since last post: 3718 days
Last activity: 3718 days

#1 Posted on
Survivor Series 2002 Arena Report – Live from MSG


Shirts for Sale

I got a Survivor Series shirt for $25. It had Brock and the Big Show on the back and the 6 guys in the elimination chamber on the front. Looking at HBK and RVD next to each other, it's hard to tell one from the other. At least this shirt doesn't have an outside sponsor on it, like JVC Kaboom Box. Other shirts available were Edge, Rey Mysterio, Jeff Hardy, Hurricane, Triple H, and HBK. I also saw a Hurricane cape, Rey mask, foam hand for RVD, foam for Brock, and a foam cross for Triple H. The had knit caps for Rey and Edge.

The biggest pop for the announcers goes to Jerry "the King" Lawler. The rest got mild applause. A big "Jerry" chant broke out.

The Goldust/Hurricane vs. Regal/Storm match I expected to be a bathroom break. It came early during Heat and was short and pointless. Bad match with a bad finish. Tommy Dreamer got a big "ECW" chant when he came in to clean house.


Six-man Tag Team Table Match- Bubba Dudley, Spike Dudley, and Jeff Hardy vs. Three Minute Warning and Rico

This was a very good match, much better than I thought. A "We Want Tables" chant breaks out early. Spike Dudley got hit with a nasty looking reverse powerbomb threw a table. A "Rico Sucks" chant also broke out. It looked like Rico took out a camerman getting thrown out of the ring. Jeff did a great swanton threw a table. The girl behind me remembered he did the same thing from that same balcony at the 2000 Royal Rumble at MSG. As soon as Bubba was facing 3-1 odds, I said, "We Want D-Von." Three minutes later the guy in front of me says, "You must be psychic." Nope, I've just been saying the same thing during every Bubba match all year. As a team the Dudleys are great, as singles they suck. Despite all the obvious missed spots, it was a great match. The pop for the Dudleys was huge. Everyone went crazy.

Jamie Noble vs. Billy Kidman - WWE Cruiserweight Title

This was a good effort, but these guys had a tough act to follow. The crowd was chanting "Boring" for the start. The match had little set-up and the cruiserweight title needs to be built up more. Once these guys got into it with a great match, the crowd cut them some slack. Billy won the crowd over at the end with a great shooting star press.

Trish Stratus vs. Victoria - WWE Women's Championship -Hardcore Rules

I don't think that women's matches have a place at a PPV. This match was pretty good for what it was. Trish botched a bulldog yet again. It was also cool how she accidentally broke the mirror with her foot. We had a lot of sick bumps and Victoria won. I think a hardcore match like this should be used for Tommy Dreamer and Raven. The only stipulation the women need is the bra and panties kind.

Brock Lesnar vs. The Big Show - WWE Championship

Everyone was wondering why this match was next. The answer is that it was expected to suck, so they didn't want to make a big deal out of it. Brock was way over with the crowd and nobody made any noise for the Big Show until he got the three count. Chants of "Let's Go Lesnar" were big in the arena. Brock didn't the Big Show up enough for a good backdrop. But, he made up for it with a nice German Suplex and overhead belly to belly. Brock hit a spear to my dismay. "You're NOT Goldberg!" was my response. He hit the big F5 to a huge pop. Paul Heyman completed his heel turn by helping the Show win. I like the Big Show's version of the Van Damminator where he puts his fist though the chair into his opponents face. He didn't get that move tonight, but he got a big chokeslam to win. The kid next to me was complaining that Brock beat the Rock, Hogan, and the Undertaker. So it didn't seem right that he'd lose to the Big Show. I said that the Survivor Series is all about big title changes. I know my history.

Edge & Rey Mysterio vs. Kurt Angle & Chris Benoit vs. The Guerreros (Smackdown Tag Titles – Triple Threat)

Now we have two hours and only two matches left. They are really banking on the elimination chamber. Angle gets the "Whats" during his promos and a huge "U Suck" during his entrance. But, during the match he gets the biggest chant of "Let's Go Angle." I wouldn't believe it if I wasn't there live. They guy was more over than Edge or Rey. The crossface/ankle-lock double submission move got a pop also. When Edge knocked out the best team with a spear everyone booed. When Chavo was there, some "Boring" chants broke out. Rey looked like he slipped off the turnbuckle in one move. I hope he gets knee surgery and comes back fully recovered. I thought this match didn't live up to expectations.

Chris Harvard and Matt Hardy start ragging on the crowd. Chris says New Yorkers are losers. He couldn't even win Tough Enough. Matt says we are stupid. He is coming from North Carolina. Scott Steiner comes out to a huge pop. He destroys both men. The crowd was hoping for a Steiner Recliner. Scott got big chants of "Steiner" and big dog woofs. I thought the woofs were supposed to be more for his brother Rick, but it sounded like Who let the dogs out. Raw needs star power and Steiner is just that.

Match of the Night

The Elimination Chamber- Triple H vs. Shawn Michaels vs. Kane vs. Booker T. vs. Chris Jericho vs. Rob Van Dam - World Championship

I'm rooting for anybody but Triple H. During the introductions, Y2J, Booker T, and Kane all come out to a moderate pop. RVD, HBK, and Triple H all come out to a big pop. Triple H has a lot of fans in MSG. They keep selling all his crappy merchandise too: No Foreplay…Screw the Rules.

RVD: He stole the show during the beginning of the match. He had some great moves and was way over with the crowd. I liked his Spiderman move holding on to the cage. During his super-splash on Triple H, he could've used more space to hit the move as Trips was too close to the ropes. We were pissed he got pinned by Booker T.

Booker T The best chant of the night came during the chamber match. "Free Booker T" One guy with this chant was upset with the WWE's subtle racism. "Why they always got to lock up the brotha?" I told the girl behind me that a lot of people are picking Booker to win. She said, "I'm black and even *I* know he ain't winnin nothin." Booker T hasn't won one big match yet. Even I don't think he should've beat Triple H for the Title and I can't stand Triple H. Even if the prince is an assclown, I'm still a firm believer in the monarchy. I think you have to earn the title by beating top contenders first.

Kane Is this guy stupid or what. He had a great chance to get revenge on Triple H, yet he goes after everyone else. We are down to Y2J and Triple HBKane. He chokeslams everyone, but I was glad to see him lose.

Chris Jericho He did a great job during this match. If he were smart he would've turned on Triple H way before the end. I like when did the DX pose to Shawn. He hit three lionsaults and got two pins with them. That move never was more effective. He also took the first sick looking bump threw the glass. I didn't think he had a chance neither, but he did pretty good.

Triple H He started bleeding only minutes into this match. He rested in the corner a lot. He took one vicious splash from RVD. At the end he got beat by the one guy who can beat him, Shawn Michaels.

Shawn Michaels He came into this match as the last person to enter the cage. He was over with the crowd, but no more so than RVD. I thought there would be more chants, but the "HBK" chants were not that loud. He puts in great work taking bumps as usual. He hits the elbow from the roof. The finish was similar to Summerslam, only this time he hits the chin-music for the win. The confetti comes down all over the arena in celebration. I loved the confetti. Most fans stayed for the celebration as well.

Unsung Hero: I could go the easy route and give it to a great elimination chamber participant like Chris Jericho or RVD. They both did a great job. But, I'm giving it to Jeff Hardy. I previously dismissed him as nothing more than a spot-machine. But, those spots were Mick Foley, "Holy Sh*t" great. He may not be able to run the rail anymore, but he took a sick splash threw a table by a big samoan. I saw a lot of fans wearing his shirt and nobody wearing Mattitude. He gets a big pop with the crowd in his glow-in-the-dark body paint entrance. Jeff Hardy is money.

MIA: The Traditional Survivor Series Match. Teams of Five Strive to Survive. Bring back tradition.

Sign of the Times:

"I Am God" sign seen by a fan. Either this guy is a fan of Triple H or he is the REAL beltway sniper. Not sure which is more frightening.


Overall: 84%


I thought this was a great show. Survivor Series usually delivers. This one was right up there with Survivor Series 96 and Survivor Series 01. I gave ratings of 83% and 86% to those. This had five title changes. One title change for everybody. It also had no traditional Survivor Series matches, but I can forgive that because I loved the show. People can complain that the main event was by the numbers and didn't push anyone new, but it came without the "Montreal screwjob" and that was great. Hopefully we can now move past that day in infamy. Maybe the live experience made it better, but it was a great show.


A shout-out to my fellow weiners: Furry Hippie, Shem the Penman, Torchslasher, and MoeGates – if you guys have anything to add about the arena experience please reply.


(edited by skorpio17 on 18.11.02 0749)

(edited by skorpio17 on 18.11.02 0750)
Promote this thread!
Ringmistress
Lap cheong



Since: 15.1.02
From: Philly

Since last post: 3984 days
Last activity: 3983 days

#2 Posted on
I'm glad you had fun, Skorpio. I was miffed at the Big Show's turn, but I had fun watching it on TV, especially Steiner. I didn't let that Big Show thing ruin my enjoyment. It was really much faster paced than previous Survivor Series, and that was a surprise. I was really having fun watching the whole thing, and HHH looked like he took some tough hits at the end. I'd put it up there with SS '96 too. The MSG crowd was great as always, and I'm glad you enjoyed it.

Ringmistress


---

Ringmistress - A bitch among heels.
FurryHippie
Frankfurter



Since: 29.10.02
From: New York

Since last post: 4289 days
Last activity: 2976 days

#3 Posted on
Yea, I'm with you on that one -- I loved the show, I'm so glad I was there to see it. I started a thread about how sad it is some people get worked up over the result of the Brock match. Sometimes you have to have sympathy for a human being LoL. With a broken rib, that son of a bitch F-5ed a 500 lb, 7 foot man. LESNAR IS NOT HUMAN. I'm not sure what they wanted from that match. As freakish as Brock is, he needs to heal up.

Also, I might add that I disagree with somebody on the board that said the crowd was dead for the Heat match. Hurricane and Goldust got huge pops coming out for whatever reason (being the first faces on camera I guess), and there was a fair amount of clapping and "oohing" and "aahing" at some moves, especially hurricane's. (MSG crowds never seem to come across on TV, do they? LoL).

The "Free Booker T" chant was a funny, yet awkward moment. In my row was me, my sis, my cousin, and then 8 black people, and I wasn't really sure how they were taking the chant. I decided just not to chant along LoL. It had a slight twinge of racism, but it wasn't really meant as such.

PS: The guys behind me were such cocks - we were in row A, yet we still stood up for things like the intro, Dudleyz reunion, Brock F-5, etc. They were pissed every time and couldn't understand why people in row A would stand up. I think these are the same people at Wienerville that manage to find the bad in everything good. IT'S A LIVE EVENT! GET ON YOUR DAMN FEET AND MAKE SOME NOISE!

Side note: MSG + No fights = HUH? There was really no ruckus the whole event, and to that I applaud the animals in NYC!
Mr Shh
Lap cheong



Since: 9.1.02
From: Monmouth County, NJ

Since last post: 86 days
Last activity: 86 days

#4 Posted on
Some things that may not have been apparent on TV...

huge huge ovation for Brock as he was leaving the ring
huge heat for Angle/Benoit being eliminated
very big pop for when Jericho pulled HHH away from the ropes while in the Walls
very nice pop for Guererros winning the match
MoeGates
Boudin blanc



Since: 6.1.02
From: Brooklyn, NY

Since last post: 57 days
Last activity: 8 hours

#5 Posted on
I've got to say I was dissapointed. For $88 bucks for not-so-great seats (green seats long-wise) I was expecting a lot more. If I had paid half as much maybe I would have been happy. I think this might be the end of attending live WWE events for me, because if a good-to-great PPV (by all accounts) isn't worth the dough, then I don't know what would be.

MSG is fun to go to wrestling events in because the crowd is pretty smarky. Big-ol' face pop for Angle (immediately followed by 'you suck' chants), pop for Matt Hardy, "we want Matt" chants during the Hardy's match, the "Free Booker T" chant, etc.

As for the "Free Booker T" chant, I think that might also have had to do with the fact that everyone knew Booker was coming out next. That elimination chamber may as well have been called "pecking order match," the way it turned out.

Shawn Michaels haircut should be outlawed.


---

Expressing myself EVERY day - but especially on July 22, 2002!
Dagent913
Bockwurst



Since: 18.11.02
From: Strong Island

Since last post: 4981 days
Last activity: 4512 days

#6 Posted on
Hey everyone,

I'm brand new to these fine boards. I've been lurking since CRZ left, but since I went to Survivor Series last night, I felt inspired to actually join up and post my thoughts. Please bear with me, I'm new here!

Anyway, here's my experience: I was there with three friends, one of whom hadn't been watching since No Mercy, and another who hadn't been watching since around the time when the Goodfather powerbombed a ho through a table, which also took place at the Garden (I'm not sure if going to an event where that very ho won a title is what we might call full circle, but it is at least interesting....or so I think).

The guy sitting next to me and the people he was there with were pretty much waiting for Scott Steiner to show up the whole time, and didn't seem to care too much about anyone else. And they hate Chris Jericho, at one point saying that if he won the Chamber match, it would be "disgusting." I wonder what that one guy thought of me sitting next to him wearing a Jerichoholic T-Shirt. Oh yeah, he also didn't want Shawn to win that match either. Or RVD. Or Kane. Or Booker T.

Match-by-match:

The Hurricane got a pretty big response from the crowd. I jokingly wondered why Goldust's entrance wasn't in letterbox format...get it, because it's live, so.....ah my friends didn't find it funny either. EC-dub chants for Dreamer's run-in.

Lots of big pops throughout the Tables match, and a huge pop for D-Von running out of the entrance way. Who would've thought that D'Von would trigger such a big mark-out moment?

The crowd was dead for Kidman vs. Noble, up until the Shooting-Star. The guys next to me "hate these fuckin' Cruiser-whatevers."

Victoria was over pretty big in my section, and a lot of people were pulling for her to win. I think the guy next to me creamed himself when Victoria came out. My friends and I found her music really groovy. We couldn't tell from where we were sitting that the mirror was broken early and therefore wasn't used.

Big pop for Brock, or as I like to refer to him.....Brizzock. I don't really know why either. The Show got a nice pop from my section too. Not as big as the The F-5 got, though. I kind of wished that Show sold the F-5 a little longer, but I still have no complaints. Standing O for Brock after the match.

Did Rey pop out of the stage last night? I couldn't see it from my angle. After his pyro cleared, I saw him standing there, but didn't see if he got launched or not. I was disappointed as he didn't pop out at SummerSlam either (which I was also at), opting instead to sneak attack Kurt Angle. Big pop for Angle. Edge was not popular in my section, especially the guys next to me. Now I've been an Edge mark since before the Brood, but I'm starting to think that he isn't over in New York since nobody liked him at SummerSlam either. The crowd was really deflated after Kurt and Benoit lost.

I thought the Chamber was a lot of fun. Lots of speculation about whether RVD and HHH were injured. Lots of "Free Booker T" chants when everybody was waiting for him. I was just wondering what was up with the "Who Wants to be a Millionaire" lighting treatment everytime the five minutes were up. Big pop for Shawn winning.

I had a great time at this show, as I did at SummerSlam, though I had better seats this time around. At SummerSlam, our seats were so high up, out view was obscured by the ceiling! Weird thing is, the ring looked smaller somehow last night than it did at 'Slam, even though we were closer. And I'm not sure why I was so interested in the guys sitting next to me. They were just so...vocal. I just could not stop fixating on their reactions to everything. That's probably weirder than that ring thing.

Thanks for reading, and be gentle!




Shem the Penman
Toulouse



Since: 16.1.02
From: The Off-Center of the Universe (aka Philadelphia)

Since last post: 1573 days
Last activity: 1371 days

#7 Posted on
Can I be somewhere in the middle? Yes, I enjoyed the show. Yes, I was on my feet marking out for the Dudleys reunion (even though I was sick and tired of them before they broke up) and for the F5, among other things. But yes, I also think that having the Big Show and HBK as champions sucks, and yes, I was disgusted to see RVD and Booker sent out early. Nor was I alone -- my section was heavy with RVD and Booker fans, as well as a few Jerichoholics and even a couple Kanenites, and as the main event went on, everyone was getting quieter and quieter. HBK winning did get a good pop, though.

I feel sorry for Noble and Kidman -- they put on a pretty snappy little match but no one cared until the SSP. One thing they didn't show on TV -- after the match, Noble was yelling at/protesting to Nidia, but she just walked away from him. Wonder if she'll start trying to seduce Kidman now.

The crowd definitely wasn't dead for the Heat match, and Dreamer running in got the first huge pop of the night. I was astonished by how crazy everone went for Steiner.



---

Aserje ja de je de jebe tude jebere sebiunouba majabi an de bugui an de buididipi!
skorpio17
Morcilla



Since: 11.7.02
From: New Jersey

Since last post: 3718 days
Last activity: 3718 days

#8 Posted on
Thanks for everyone's viewpoint.

Mr. Shh; I agree with your first three points. But, I didn't think the Guererros were over with the crowd. They only got a small pop for the finisher and a frog splash would've been better.

Furry Hippie; You are right that the Golddust/Hurricane had first match heat and some USA chants and heel heat on the former Un-Americans.

Dagent: I agree with your report. I saw Rey pop out of stage left. It wasn't the same as the main entrance. Edge only got a pop during his entrance. He is not as over as Angle or Lesnar.

The "Free Booker T" chant was the best chant of the night. It had me laughing out loud.

DarrylTheHitman
Potato korv



Since: 21.9.02
From: Kitimat, British Columbia, Canada

Since last post: 4589 days
Last activity: 4208 days

#9 Posted on
Welcome to the board dagent! I speak on behalf of all my fellow wieners (who would surely agree that I'm a big wiener) in welcoming new blood.

On another, more random, note...when they cut to Saliva at The World, did anyone else notice the Faith No More Guy in the crowd at The World?


---
Torchslasher
Knackwurst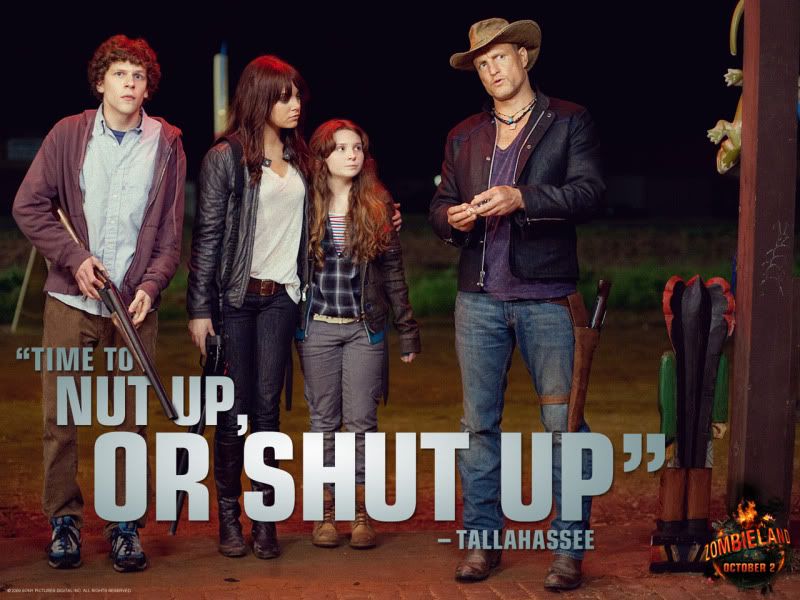 Since: 17.1.02
From: New F'n Jersey

Since last post: 73 days
Last activity: 73 days

#10 Posted on | Instant Rating: 6.44
Well, I get to come to the party late (as usual). Maybe it had to do with a certain B-day yesterday.

There isn't too much to add to everyone's report, but here are a few things:

Number 1: I loved the crowd, for the most part. My section had some A-holes in it, and of course I was one row behind a guy and girl with their 8 YEAR OLD GIRL in attendance. Nevermind that they shouldn't bring the kid, but I couldn't curse out Big Show.

Number 2: The love for Angle was great, as this was the first live event in a while where I could cheer for Angle and not feel like the only guy doing so. That being said, the reason that the crowd booed the Angle/Benoit team losing was that we all thought that the tag match was a triple-threat match where the first team winning would win the belt. So a lot of the crowd was booing the fact that Edge/Mysterio didn't win the belts. Because the match kept going, the crowd was pissed and kind of died for the Guerrero win.

Number 3: I give props to MSG because there is truly not a bad seat in the house. I discovered when I got there that we were in the VERY LAST row of seats in the 409 section. They were still good seats and I had an uninterrupted view of the ring. At the First Union Center in Philly, if you are in the upper deck, you would think that you're in a plane looking at specks of dust moving in the ring. Our seats turned out great.

Final impression: Great show, made better by the great crowd and great seating arrangement. I wish the crowd could have shown Kidman some love, but oh well...there's always next year.



(edited by Torchslasher on 19.11.02 1054)

---

"Oh, a handful of change. I guess I can use this to go...um...buy some candy. So thank you for adding a step to my Halloween process"- homestarrunner

*I* will always remember the RFM Club!
Simba
Frankfurter



Since: 7.8.02
From: Boston, MA

Since last post: 3814 days
Last activity: 3422 days

#11 Posted on
Originally posted by DarrylTheHitman

---

Welcome to the board dagent! I speak on behalf of all my fellow wieners (who would surely agree that I'm a big wiener) in welcoming new blood.

On another, more random, note...when they cut to Saliva at The World, did anyone else notice the Faith No More Guy in the crowd at The World?

---


TOTALLY! I noticed that right away. I remember seeing him at a bar in Boston for WM 14 and felt like I was in the presence of greatness. Then I realized how lifeless I was for being in awe of another wrestling fan.


---

How 'bout now?
dMp
Knackwurst



Since: 4.1.02
From: The Hague, Netherlands (Europe)

Since last post: 1 day
Last activity: 1 hour

#12 Posted on
Originally posted by Simba

---




Originally posted by DarrylTheHitman

---

Welcome to the board dagent! I speak on behalf of all my fellow wieners (who would surely agree that I'm a big wiener) in welcoming new blood.

On another, more random, note...when they cut to Saliva at The World, did anyone else notice the Faith No More Guy in the crowd at The World?

---



TOTALLY! I noticed that right away. I remember seeing him at a bar in Boston for WM 14 and felt like I was in the presence of greatness. Then I realized how lifeless I was for being in awe of another wrestling fan.

---


Dude, when I was standing in line behind him at WM17 there were people going up to him and shaking his hand and I seem to recall some even wanting his autograph.

Great to see you all had such a great time at the PPV.
It seems that WWE has delivered at all the big PPVS this year. And yeah, you gotta love the MSG!



---
DarrylTheHitman
Potato korv



Since: 21.9.02
From: Kitimat, British Columbia, Canada

Since last post: 4589 days
Last activity: 4208 days

#13 Posted on
Almost all--KOTR was no great shakes aside from the Booker/Rock/Goldust promo, of course.


---