Chumpstain
Bockwurst



Since: 21.1.02
From: Canada

Since last post: 34 days
Last activity: 11 hours

#1 Posted on
What, no thread yet? Alright, I'll try!

Your commentators are Michael Cole, Jerry "the King" Lawler, and Matt Striker.

Team Miz (The Miz, Dolph Ziggler, Jack Swagger, Drew MacIntyre and Sheamus) def. Team Morrison (John Morrison, Finlay, Matt Hardy, Evan Bourne and Shelton Benjamin): The Miz, Drew MacIntyre and Sheamus were the survivors. MacIntyre and Sheamus picked up the most eliminations, even helping Miz score one of his own with outside interference. Morrison was the last man left on his team, but couldn't triumph against three on one odds. Sheamus countered the Flying Chuck with a pump kick, and then hit the Razor's Edge for the win.

Batista def. Rey Mysterio via ref stoppage: Mysterio got some early offense, but Batista got the knees up to block a frog splash, and went on a rampage. Spear, spinebuster, and three Batista Bombs forced the ref to stop the match. Batista wasn't done, bringing in a chair to sit on for a moment as he talked to Rey off-mic, before putting it down and delivering another spinebuster onto it. Rey left on a stretcher.

Team Kofi (Kofi Kingston, Christian, MVP, Mark Henry and R-Truth) def. Team Orton (Randy Orton, Cody Rhodes, Ted DiBiase, CM Punk and William Regal): Kofi Kingston was the sole survivor. The eliminations occured pretty evenly up to the end, with Kofi and Christian remaining against Orton and Punk. Orton eliminated Christian with an RKO, leaving Kofi alone. Rather than face Kofi, Orton immediately tagged out and watched from ringside as the former tag champs Punk and Kingston clashed. Kofi eventually reversed a Punk rollup to one of his own to pin him, and Orton slid into the ring to try a sneak attack, but Kofi was ready with an immediate Trouble in Paradise for the win.

The Undertaker def. Chris Jericho and The Big Show via submission over Big Show: Jericho and Big Show worked together for most of the match, only coming to blows when pinfalls were at stake towards the end. Jericho introduced the title belt to try to win, but hit Show by accident. Show later saved Jericho from a tombstone, only to deliver a knockout punch right after. He took too long setting up a chokeslam on the Undertaker, leading to the reversal into Hell's Gate for the submission.

Team Mickie (Mickie James, Melina, Kelly Kelly, Gail Kim and Eve Torres) def. Team Michelle (Michelle McCool, Beth Phoenix, Alicia Fox, Jillian Hall and Layla): Mickie and Melina were the survivors. Beth quickly eliminated both Eve and Kelly, only to be taken out by a crucifix rollup by Mickie, leaving Michelle on her own. Michelle dominated Mickie for some time, but Mickie was able to make the tag to Melina, who cleaned house on Michelle and got the pin via the Primal Scream.

John Cena def. Triple H and Shawn Michaels via pinfall on Triple H: In a surprising twist, the match opened with Michaels landing a Sweet Chin Music on Triple H as it looked like the two were preparing to advance on Cena. That took Triple H out of the match for the first five minutes, though he got revenge on Michaels eventually with a spinebuster through the announce table. When all three guys were in together, there were a lot of false finishes, culminating in Michaels landing another Sweet Chin Music on Triple H (the third he'd taken in the match) as he was about to Pedigree Cena, which led Cena to hit the Attitude Adjustment on Michaels to drop him onto the fallen Triple H, allowing Cena to score the pinfall and retain his title.

While Michaels wasted no time in 'turning' on Triple H, it didn't play out as an actual DX implosion. We'll see on Raw, I guess, but I don't think either guy is going to be heel simply as a result of tonight's show. Shawn was just being Shawn, since the WWE Title was at stake.

I thought it was a good show, with lots of action. The non-diva elimination matches got a good amount of time, probably because Rey vs. Batista was pretty short. The first superkick by Michaels was the moment of the night, as it came entirely out of left field. After seeing Jeri-Show work together for much of their match after the miscommunications they'd been having, seeing DX immediately fall apart in their match and then never work together at all from that point forward was unexpected, and kind of fun.
Promote this thread!
The King of Keith
Lap cheong



Since: 4.11.02
From: Winchester, VA

Since last post: 1224 days
Last activity: 1223 days

#2 Posted on | Instant Rating: 3.97
Random Live Thoughts:

I don't know how it sounded on tv but the crowd was all in on Kofi. He's big-time over with everyone, kids and adults alike.

I would like to know whose idea it was to have Batista wrestle his first match as a heel in DC. This was not smart as it would take him taking a dump on the American flag to get him booed here.

Crowd was mostly silent for the diva match until Beth started her elimination spree.

Dark match was Chavo v. Santino with Santino picking up the win.

After the triple threat Cena went to the back and Shawn and HHH stayed in the ring. They shrugged their shoulders at each other, pantomimed that they each wanted the belt, and then hugged. After that they posed and shook hands with anyone they could find. HBK even gave Michael Cole a big hug.

It was a fun show to attend. How did it look on tv?


---

Am I in Horseville? Because I'm hearing nothing but naysayers!
Big Bad
Scrapple



Since: 4.1.02
From: Dorchester, Ontario

Since last post: 12 min.
Last activity: 12 min.

#3 Posted on | Instant Rating: 5.63
Surprised to see Dibiase and Ziggler get pinned so quickly and easily, since those are two guys that WWE allegedly wants to push to the moon. I guess on this night, that role was played by Kofi, McIntyre, Miz and Sheamus.


---

Kirk, crackers are a family food. Happy families. Maybe single people eat crackers, we don't know. Frankly, we don't want to know. It's a market we can do without.
lotjx
Scrapple



Since: 5.9.08

Since last post: 7 days
Last activity: 21 hours

#4 Posted on | Instant Rating: 2.03
I thought the Hell's Gate was an illegal submission? I was expecting Vickie to restart the match or maybe they'll do something tonight. I don't like DX still being buddy buddy, but WWE is still making money off of them. Kofi getting the win is a good start for him and hopefully they can carry it over for the next few months.
Matt Tracker
Scrapple



Since: 8.5.03
From: North Carolina

Since last post: 21 hours
Last activity: 21 hours

#5 Posted on | Instant Rating: 6.67
Originally posted by lotjx

---

I thought the Hell's Gate was an illegal submission?

---


Teddy Long made it legal two weeks after the Montreal Conspiracy. Taker kidnapped and delivered him to Punk in a coffin. Long made the move legal and set up a PPV rematch. Taker beat Jericho with the move two weeks ago on SD.



---

"To be the man, you gotta beat demands." -- The Lovely Mrs. Tracker
John Orquiola
Scrapple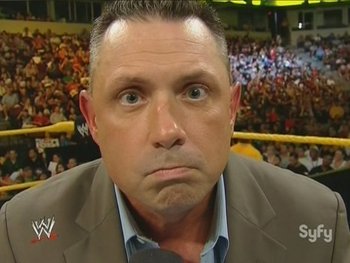 Since: 28.2.02
From: Boston

Since last post: 1390 days
Last activity: 1390 days

#6 Posted on | Instant Rating: 5.16
I liked Survivor Series. Nothing blew me away, nor did I expect anything to, but it was thoroughly entertaining all the way through.

It seemed to me the DX Explodes aspect of the WWE Title match was a test. Kind of like when Bret and Luger won the Rumble together. The match was designed to gauge the fan response and preference as to who they'd rather see turn on whom. I'm not sure what if anything the company learned from their little experiment. The crowd seemed love Shawn's initial superkick on Triple H but by the time Triple H spinebustered him through the table and got back into the match, both members of DX got crowd support. Most of the crowd seemed to agree that they didn't like Cena, but he's not the one turning. I personally don't care which member of DX turns, I just hope DX is not much longer for this world.

I was happy to see Melina finally beat Michelle, after their summer rivalry where Michelle basically wiped the mat with Melina in the ring. Mickie was a non-factor in that decision and got nothing in the way of revenge on Michelle. Still cool to see Mickie and Melina celebrating together. Meanwhile Gail Kim was again treated like garbage, while Beth was also disposed off too quickly with no movement on her burgeoning face turn.

Everyone was so amped to see Kofi get his hands on Orton, but instead we got detoured into a Kofi vs. CM Punk match. The ending where Kofi took out Punk and Orton within 10 seconds to become the sole Survivor was great. The crowd was really into Christian too when he was in there. It would have been hilarious if Christian turned on his team and joined the other team. After all, he's "not like anyone on his team." Ted DiBiase was eliminated really quickly too.

Batista murderizing Rey to the cheers of his hometown crowd was the most fun part of the show. I guess Batista and Undertaker reigniting their feud is in the near future. (At TLC? How would either of those guys climb a ladder?)

(edited by John Orquiola on 23.11.09 0635)
kentish
Andouille



Since: 19.8.05
From: My Old Kentucky Home

Since last post: 1244 days
Last activity: 497 days

#7 Posted on | Instant Rating: 4.50
Shawn kicking HHH was so unexpected and awesome. Pretty solid main event, not a MOTYC, but very good.

Even though Cena and Taker are still champ, it seems like most of the midcard was all about establishing some new stars, and I like that. Surprised Ted or Ziggler aren't one of them, but can't say I am disappointed, as both guys do very little for me.

The recent Kofi push had been handled almost perfectly, and I am firmly on the bandwagon.

"I'm from Winnipeg, you idiot!"


---


"I like your Christ, I do not like your Christians. Your Christians are so unlike your Christ."

-- Mahatma Gandhi

djp
Morcilla



Since: 16.2.07
From: 3rd Floor, NW window

Since last post: 463 days
Last activity: 367 days

#8 Posted on | Instant Rating: 4.48
Great PPV. Every match was solid, especially the first with Team Morrison and Team Miz. Drew MacIntyre getting so much offense was surprising; figured he would have been among the first to go.

I thought the chin music from HBK to HHH was about tied with Kofi's quick elimination of RKO for the hightlight of the night. I was loving Kofi, too.

Backstage with Team Kofi was pretty great - Christian is, you know, different than the others.

Big Show looked pretty winded at the end, just throwing punches. I wanted Jericho to win, but after he mocked the cut-throat and tried to TOMBSTONE THE UNDERTAKER, I knew it wouldn't happen.

LOVED Matt Stryker with Cole and Lawler tonight. He was doing his best to play devil's advocate to the heels and had King and Cole searching for rebuttals pretty often.

Fan (to Jericho): 'Go back to Toronto!'
Jericho: 'I'm from Winnipeg you idiot!'
Amos Cochran
Lap cheong



Since: 28.8.09

Since last post: 1205 days
Last activity: 1205 days

#9 Posted on | Instant Rating: 6.53
I kinda feel bad for Rey. His babyface character is just DOA at this point. He needs a serious refesh.

Very good show. I've not been this positive about the midcard in a long time. I'm guessing McIntyre is next for JoMo.
JustinShapiro
Scrapple
Moderator




Since: 12.12.01
From: Pittsburgh, PA

Since last post: 9 days
Last activity: 6 days

#10 Posted on | Instant Rating: 8.51
I really liked the show. I thought C vs. D vs X was great, the Undertaker match was good, and the end of the Kofi match was tremendous. It was pretty awesome seeing Triple H get kicked around, and I thought for sure that since he did the sneaky return job to Cena in the tag match on Monday that he wouldn't lose last night.

It looks like Kofi got Ted DiBiase's spot too based on how uneventfully Ted went out. Which is for the best since DiBiase isn't ready at all to be a top babyface yet and needs to keep teasing the turn so that people want it as much as they did the one night he had the match with Orton. It was a pretty great week for Kofi Kingston. Loved the finish since it teased the sneaky insta-RKO ending and made Kofi look great for beating him to the punch, plus it preserves their first "real" meeting for the singles match next month.

I can't say I enjoyed seeing Sheamus and McIntyre shoot past Morrison and Ziggler on the depth chart, but it was good booking.

I'd love to know which main eventers are going to be in the ladder match at TLC. Michaels and Cena could pull it off, or maybe the first ever threeway singles ladder match with Triple H (that Michaels and Hunter were at one point going to have with Benoit in '04 before they ended up doing two regular matches instead). Batista and Undertaker, uhh, that might have to be a tables match. I guess Jericho & Show could do a ladder match against a good team and Jericho could do all the falling.

I hope Punk pinning Christian twice means they'll try Christian vs. Punk, since both guy seem out of opponents on their own shows at the moment.
Amos Cochran
Lap cheong



Since: 28.8.09

Since last post: 1205 days
Last activity: 1205 days

#11 Posted on | Instant Rating: 6.53
McIntyre's a pretty great worker, actually. He and Morrison should be good together. Plus I would think Morrison will be movin' on up pretty soon, seeing as UT is the only ME babyface left on SmackDown.
StaggerLee
Scrapple



Since: 3.10.02
From: Right side of the tracks

Since last post: 12 hours
Last activity: 2 hours

#12 Posted on | Instant Rating: 3.07
My Son just called, his mom surprised him with tickets to this. Right down near the ring! He's in a few of the pics on WWE.com.

ANYWAY, he said it was a very loud crowd, and he had a blast seeing them live. Was even happy that he got high fives from DX.
Torchslasher
Knackwurst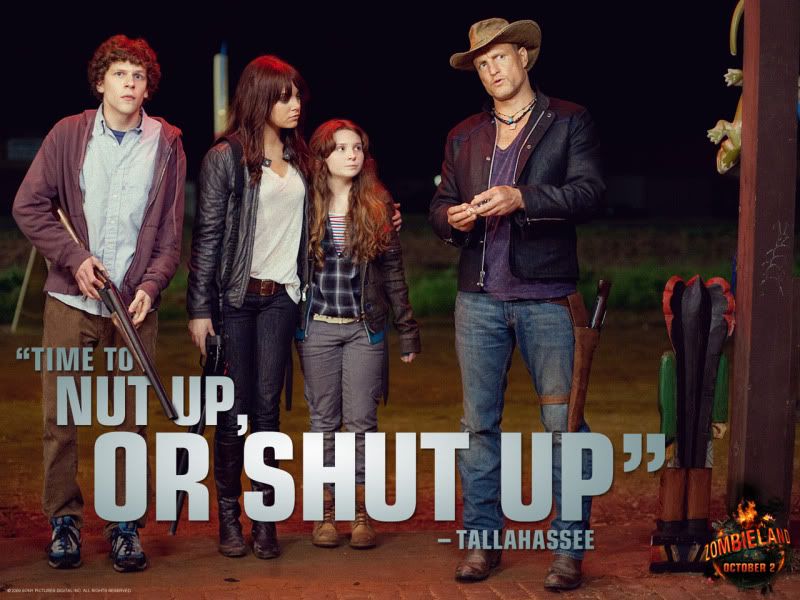 Since: 17.1.02
From: New F'n Jersey

Since last post: 38 days
Last activity: 38 days

#13 Posted on | Instant Rating: 3.87
I thought it was a pretty great show as well, mostly for its unpredictability in the way they booked. Going the predictable route is sometimes the right thing to do (sorry TNA), but it's good to keep the fans on their toes. The Kofi finish is a good example. Orton didn't get his heat back at Sur-Ser after MSG, and it was surprising and it worked.




---

"Put on your helmets, we'll be reaching speeds of 3!"
"It was nice of you to give that dead woman another chance."
"All right, look alive everybody...oh sorry Susan."- MST3K: Space Mutiny
Click Here (myspace.com)
geemoney
Scrapple



Since: 26.1.03
From: Naples, FL

Since last post: 8 days
Last activity: 1 hour

#14 Posted on | Instant Rating: 7.64
(deleted by geemoney on 23.11.09 2339)
Torchslasher
Knackwurst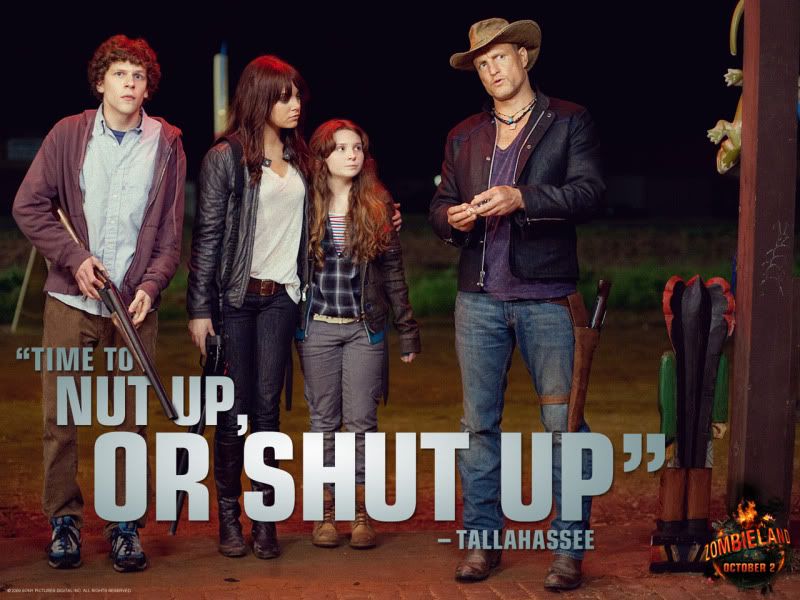 Since: 17.1.02
From: New F'n Jersey

Since last post: 38 days
Last activity: 38 days

#15 Posted on | Instant Rating: 3.87
Swagger was eliminated.


---

"Put on your helmets, we'll be reaching speeds of 3!"
"It was nice of you to give that dead woman another chance."
"All right, look alive everybody...oh sorry Susan."- MST3K: Space Mutiny
Click Here (myspace.com)
geemoney
Scrapple



Since: 26.1.03
From: Naples, FL

Since last post: 8 days
Last activity: 1 hour

#16 Posted on | Instant Rating: 7.64
(deleted by geemoney on 23.11.09 2340)
HMD
Andouille



Since: 8.6.02
From: Canada

Since last post: 371 days
Last activity: 371 days

#17 Posted on | Instant Rating: 3.42
Originally posted by John Orquiola

---

The crowd was really into Christian too when he was in there.

---
I noticed that too. I was surprised that the fans bought Christian reversing the RKO into the Unprettier---or, Killswitch, sorry---they really seemed to eat that up.

I would call that a great show, at least as strong as Summerslam. I thought the stuff with Rey was a bit much and it goes right back to how clueless they are how to book babyfaces these days. Rey promises a side of him Batista has never seen and is then more or less raped of all dignity. Good job, guys.

Loved the "traditional" elim matches.


Originally posted by Shapiro

---

I can't say I enjoyed seeing Sheamus and McIntyre shoot past Morrison and Ziggler on the depth chart, but it was good booking.

---


I think to some extent, it makes sense. Sheamus has freak appeal, and the kick he hit on Finley looked like manslaughter. Morrison still desperately lacks something intangible that is needed for him to be elevated further, that thing that'll connect him with the fans emotionally, and going over here wouldn't have gotten him there. As for Ziggler, they've taken him to the brink and not pulled the trigger enough times that I don't think it'd quite work now.

Kofi's cracking them out two in a row was brill. He really seems to be over. They've really pushed him properly, and Orton is finally at a stage where, after seemingly thousands of years of being shoved down our throats, he can actually get someone else over.

'Taker winning is lame. He can't be protected in these multi-man matches forever and just isn't in shape anymore for a Champion's schedule. If Batista/Taker is the way they're going, they ought to note that their great match at Mania was almost three years ago, and a miracle then. They're both older now and more injury prone. Why CM Punk has been removed from this equation and is just floating is beyond me. And what will they be doing with Jericho, come Phoenix? Surely not a match with the Big Show...

ME was fantastic. Shawn's mini-turn worked nicely, and all the false finishes were believable and exciting. Cena got a nice pop at the end there too. For a match that couldn't have been built up worse, the heat was intense, not just here, but all night really. I always remembered DC crowds being dead.

Now to get around to RAW.




---

Quiet, Or Papa Spank!
DrewDewce
Bratwurst



Since: 2.1.02
From: The Derby City

Since last post: 12 days
Last activity: 9 days

#18 Posted on | Instant Rating: 3.77
Enjoyable show. I don't think we had ordered this particular PPV in a couple of years, but got it based on the seeming strength of the card and I wasn't disappointed.

Here is a sort-of recap from Steve Czaban of Fox Sports Radio who is on Nationally in the morning and in the DC area in the afternoons. They apparently got comped some pretty nice seats: http://www.youtube.com/watch?v=fkGCgT4QbaE&feature=player_embedded#


---

"You are going to get a certain amount of snarkiness on the Internet no matter what, and my rule is that you don't post anything that you wouldn't say to someone's face."
Marc Andreyko (Writer of DC Comic's "Manhunter")