cfgb
Bierwurst



Since: 2.1.02
From: Ottawa, Ontario

Since last post: 277 days
Last activity: 1 day

#1 Posted on | Instant Rating: 4.76
And we get the dreaded double boot episode!

The Villains on the back of Rob Mariano capture reward. They get to eat hot dogs and drink soda at Tribal after their vote, while the Heroes hash things out. Boston Rob's domination of challenges continues, and he snags individual immunity in the process. Candice gets the immunity for the Heroes, and puts Colby on the chopping block because there's no one left outside the main alliance.

The Villains formulate a relatively straight forward, smart plan to get rid of the idol. They know Russell has it, so they agree to chop up the votes 3 vs. 3 vs. 3. If anyone plays the idol, we re-vote, and the other one gets the boot. If no one plays it, then Parvati is dead.

However Russell tells Tyson he's voting for Parv, so Tyson decides his vote for Russell is pointless, and changes his vote to Parvati. At Tribal, Russell fakes out playing the idol, before giving it to Parvati. Her 4 votes are dead in the water, Russell gets 2, and the remaining 3 go to Tyson, and that's plenty. Tyson gets what he deserves, and I'm not sorry to see him go.

On the heroes side, the tribe decides James is consuming way too much food, and isn't any good to them while he can't move, and somehow Colby's saved, in a 4-2 decision. Amanda's definitely on the outs, but so's Colby ... and Candice. In fact, I can't even make sense of this tribe anymore.

Russell vs. Rob is clearly the early story of this season, and it's going to come to a head soon. One or the other is going to have go, and that's unfortunate, because they're carrying the show. I'm rooting for Mariano to win this battle - but the editing seems to be leaning in favor of how smart Russell is, so I think Boston Rob is dead, despite having the numbers. We'll see how it plays out.

The Heroes could lose every challenge for the next 5 weeks, evaporate, and I wouldn't care. JT is the only one there still playing. Nobody else is worthy of even being here anymore.


---
Shooting Star Press ... is back!
Promote this thread!
AWArulz
Scrapple



Since: 28.1.02
From: Louisville, KY

Since last post: 12 hours
Last activity: 12 hours

#2 Posted on | Instant Rating: 4.78
I know it's staged, pro wrestling style, but I loved watching Russell take out Rob.

Welcome to the big leagues, Rob


---
We'll be back right after order has been restored here in the Omni Center.
That the universe was formed by a fortuitous concourse of atoms, I will no more believe than that the accidental jumbling of the alphabet would fall into a most ingenious treatise of philosophy - Swift
Big Bad
Scrapple



Since: 4.1.02
From: Dorchester, Ontario

Since last post: 4 days
Last activity: 1 day

#3 Posted on | Instant Rating: 5.69
I feel sorry for Rob. There's little doubt in my mind that he's a way better player than Russell, but Russ will win this little 'war' because Tyson is just a stone idiot. Now Coach will be so impressed by Russell's selflessness that he'll jump sides to make it 4-4, and thus Sandra probably jumps too to save herself.

JT makes another smart move on the Heroes tribe. He is totally dominating that side that is in the best position of anyone in the group.


---

"In Italy for 30 years under the Borgias they had warfare, terror, murder, and bloodshed, but they produced Michelangelo, Leonardo da Vinci, and the Renaissance. In Switzerland they had brotherly love. They had 500 years of democracy and peace, and what did that produce? The cuckoo clock." -- Orson Welles, The Third Man
hansen9j
Andouille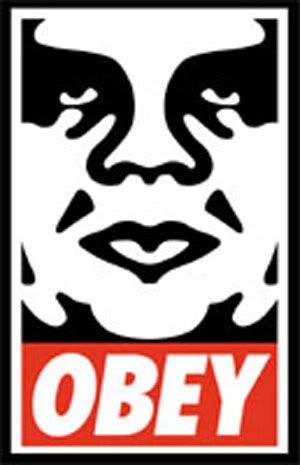 Since: 7.11.02
From: Riderville, SK

Since last post: 3 days
Last activity: 1 day

#4 Posted on | Instant Rating: 8.18
I'm so happy to see Russell being awesome again.

Candice is Michelle McCool. Looks like, sounds like, annoying like.


---

It is the policy of the documentary crew to remain true observers and not interfere with its subjects.
"This topic is going to suck to read in three years." -Psycho Penguin
"Well. Shit." -hansen9j
whatever
Bierwurst




Since: 12.2.02
From: Cleveland, Ohio

Since last post: 73 days
Last activity: 8 hours

#5 Posted on | Instant Rating: 3.92
Originally posted by AWArulz

---

I know it's staged, pro wrestling style, but I loved watching Russell take out Rob.

Welcome to the big leagues, Rob

---
Yes indeed, that was awesome. Parvati looked like the cat who swallowed the canary.

James is an idiot, and totally missed Amanda's point as it went wooshing over his head. Banana etiquette indeed.


---

"As you may have read in Robert Parker's Wine Newsletter, 'Donaghy Estates tastes like the urine of Satan, after a hefty portion of asparagus.'" Jack Donaghy, 30 Rock
dunkndollaz
Banger
Back to Back Survivor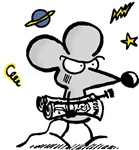 Since: 3.1.02
From: Northern NJ

Since last post: 29 days
Last activity: 2 days

#6 Posted on | Instant Rating: 2.25
and you just know that now that the idol has been played that Russell will find it when it gets put back in the game. Burnett loves that Russell keeps finding them. Rob is going to have to hope to get to the merge for any chance at revenge.

at least James didn't leave with an idol in his pocket this time.


---

I think my kids are trying to kill me