Parts Unknown
Lap cheong



Since: 2.1.02
From: Darkenwood

Since last post: 270 days
Last activity: 270 days

#1 Posted on
Now Hogan, Hall and Nash are in the WWF...something we never thought we would see again. Bret Hart has said he is interested in talking to McMahon, so it may be only a matter of time before he joins the roster. HBK may be returning very soon (tonight?) and Scott Steiner is in talks for a contract. Now, if Bret and the nWo can be re-hired, what's to stop Vince from bringing in Jeff Jarrett?

Think about the kind of roster McMahon is building: you have Rock, Angle, Triple H, Jericho, Austin, Benoit, Undertaker, Hogan, Hall, Nash. Dozens of great mid-carders like RVD, Kane and Edge. Suppose Hart, Steiner, Jarrett, HBK and yes, even dumbass Goldberg are added...holy moly. That's a huge, talented roster.

Okay, here's my schtick: if you were in charge of the WWF roster and all of these before-mentioned guys were hired, and you had to cut 10 members of the ACTIVE ROSTER (not developmental guys, not hurt people like Rhyno and Kanyon, and not inactive Alliance guys like Kidman and Hugh Morrus) who would you cut? I'm asking for 10 people who are TV these days. Who would you cut and why?

This is FANTASY BOOKING OF DOOM I know, but I'm just interested to see your opinions on who is making the grade and who is not.

And yes, you can cut a guy just because you don't like him. It doesn't have to be purely logistical.


---

YOU WANT A PIECE OF ME!?! - The immortal, chilling words of...The Shockmaster!
Promote this thread!
MoeGates
Boudin blanc



Since: 6.1.02
From: Brooklyn, NY

Since last post: 11 days
Last activity: 10 days

#2 Posted on
10 people on TV I'd cut? OK. I'm going for people who essentially wouldn't be missed. Either they have no role, or their role could be filled easily (or better) by someone else.

1. Torrie Wilson. Serves no role on TV. Sucks heat from Tajiri.

2. Albert. Reunite Scotty II Hotty with Rikishi. It'll serve the same purpose: pop the crowd and have some stupid fun.

3. Funaki. I wouldn't cut Kai-en-tai, but Funaki is serving no purpose.

4. Crash Holly. There's really only room for one "little guy with the heart of a lion" on the roster, and Spike does it better than Crash. Crash is essentially a cartoon character.

5. Godfather. His new gimmicks went nowhere. His old gimmick that he's back to is going nowhere. Wouldn't be missed. I might give him a few one-shots to pop the crowd though.

6. Val Venis. See Godfather, the.

7. Terri Runnels. Has no character, gimmick, or story. Plus anyone would make a better excess co-host.

After 7 it gets tricky. I've run out of the dead weight.

8. Big Show. Doesn't have feud or compelling character. Kane serves the same purpose as him otherwise. Unless you happen to have two "You have a match tonight! Against (insert Kane or Show here)!" moments in show.

9. Test. I kind of like Test, and he has a nice offensive moveset, but the only purpose he's serving on TV right now is to be Booker T's straight man, which is a role I think Lance Storm might play better. Wait, can I cut him? Doesn't he have immunity?

10. I'm really tempted to say "Bossman" or "Al Snow," or "Debra" or other very part-timers, but I think that's a little unfair. Instead I'll have to go with Michael Cole. I actually like Coach as an announcer, so I'd give him SmackDown! Although it's tough, because absolutely nobody plays the "dorky announcer who's gets picked on by the wrestlers all the time" better than Cole.


---

Expressing myself EVERY day!
spf
Scrapple



Since: 2.1.02
From: The Las Vegas of Canada

Since last post: 966 days
Last activity: 385 days

#3 Posted on
I'm a negative person, so threads that let me imagine firing hard working wrestlers just at my whim kind of makes me smile:

Billy Gunn - Face it, the groupthink has a point on this one. There are no WWF fans I don't think who would really miss him. If I have to choose between a dead weight young guy and a dead weight 10 yr vet, I'm going to stick with the young guy who might pan out.

Terri Runnells - She's played out. Yeah it's kind of cool that her nipples can stay disturbingly erect in the middle of summer, but I'm not sure that justifies tv time. If she had anything else to offer but T&A it would be one thing, but even after almost 15 years, she still seems uncomfortable with a microphone.

Scotty 2 Hotty - I know the worm gets a cheap pop, but they can use other things for cheap pop hits. He's had a total of one good match in his time in the WWF. I'm sure the fans of the WWF will live without the worm.

Big Show - There is no more need to poach Bischoff's top card. Cut the losses and let him go.

Bossman - See Billy Gunn

Val Venis, Godfather - 1998 is over kids. Don't let the door hit you on the ass as you leave.

Jerry Lawler - I HATE Lawler. Bring back Heyman. Let Lawler go back to trying to get some more blood from the stone that is the Memphis wrestling scene.

Stephanie McMahon - I say this not to be facetious or anything of that nature, or because I'm some angry smark. But she is just not adding anything to the WWF these days. Her tv character is disgustingly overexposed. As one of the members of the writing crew she is to blame for the what I find sub-par product of late. Take her off tv for 12 months. Let her become in charge of the Manhattan Project for the WWF where she tries to find out what the fans want to see or something of that ilk.

Undertaker - Just because I know someone will complain about this choice
---

There, I feel better now.
whatever
Bierwurst



Since: 12.2.02
From: Cleveland, Ohio

Since last post: 75 days
Last activity: 1 day

#4 Posted on
1. Billy Gunn
2. BossMan
3. Godfather
4. Crash Holly
5. Trish Stratus
6. Terri Runnells
7. Chuck Palumbo
8. Undertaker
9. Golddust
10. the whole nWo, or at least Hogan.

This gets rid of a lot of dead weight. I thought about Val Venis and Mr. Perfect, but they can both still work a good match and with some re-tooling could be really good. Also thought about the APA, but the ass-kicking gimmick seems to work so well. I can't stand Trish - her look is waaaay too fake *and* she can't wrestle, though I give her credit for training to get to where she is currently. Hogan is a legend, but he is just too old. I do think that Nash and Hall could be so much more entertaining if they were separated from Hogan. Undertaker - time to retire and let Kane & Big Show pick up the "big man" roles.

Frankly, if these moves were made and the injured parties return (Rhyno, Benoit, Kanyon), I would salivate at the match possibilities presented with them and Angle, Regal, Christian, DDP, Edge, Hardyz, etc.
ilovepuroresu
Medisterpoelse



Since: 7.3.02
From: san jose

Since last post: 5953 days
Last activity: 5953 days

#5 Posted on
i dont think so
LeechOfTheNight
Head cheese



Since: 16.1.02
From: New Hampshire

Since last post: 5519 days
Last activity: 4661 days

#6 Posted on
1. Jazz- She does absolutely nothing for me. She's not half the wrestler people claim she is. Ditch her.
2. Albert- The guy's stuck in this go nowhere gimmick which is actually a lot better than anything he's ever done before now. See ya.
3. Bossman- Do I need to explain this one?
4. Funaki- Guy's not really ding anything and he's certainly not the least bit over. I like the guy, but hell, he's not helping anyone out.
5. Crash Holly- I'm a huge Crash Holly mark which makes this one tough. He's got the same problem as Funaki, although I think his chances for success are a tad bit higher.
6. Val Venis- Done nothing important since he's come back. No one cares about him.
7. Godfather- See Val.
8. Goldust- Barely done something since he's gotten back. Great promos, but isn't all that great in the ring.
9. Mr. Perfect- OK, so I've gotten rid of everyone they hired back at the Rumble. I guess there was a reason why none of them were on the roster. Seriously, thugh. Hennig's great. I just don't see him going anywhere, though.
10. Saturn- I would have said Terri here like many others have, but I don't consider her on the active roster. Saturn really serves no purpose on WWF TV. In Fact, I had almost forgotten he was even on TV. He's gotta go.


---

"Damn you Rock-Em Sock-Em Robots! Can't we all just get along?"
MarchOfThePigs
Salami



Since: 10.2.02
From: Sudbury, Ontario

Since last post: 5816 days
Last activity: 5747 days


ICQ:
#7 Posted on
The only people on the active roster that bore me enough to cut are Rikishi and The Godfather. When these guys come on TV it just screams change the channel to me. There's so much T&A in the WWF as it is that the Godfather's "escorts" really don't sever much purpose. Rikishi has just fallen into a directionless repetitive character, who's only redeeming qualities are the stink face. Guys like Saturn, Crash, etc, are hardly on TV as it is anyway, at least not on RAW and Smackdown, so I suppose they would be expendable as well. But really, if the creative team would spend just a little time focusing in on the mid card we might actually care about these people.


---
Prying open my third eye.
vsp
Andouille



Since: 3.1.02
From: Philly

Since last post: 4373 days
Last activity: 629 days

#8 Posted on
The odd thing is that I can't name ten I'd want to dump from the active roster. A few are obvious:

Godfather - I think this one's unanimous. You ARE the weakest link!
Terri - Apart from having a massive rack, she's useless.
Torrie - Wooden acting, bad wrestling, what CAN she do?
Bossman - May he vanish as suddenly as he appeared.
Kevin Nash - Before he actually tries to wrestle and earns the Roddy Piper Memorial Arthritic Lower Body Exposing The Business Award for 2002.

I would shed no tears for Michael Cole, though I will tip my hat to him for the beatings he took from Austin.

As for the other frequent fliers on these lists...

I have zero expectations that the WWF will ever form a credible LHW division, but just for the sake of keeping some small fries around, I keep Crash, Funaki, Scotty and Spike Dudley. Besides, Spike rules.
Albert could probably go. Goldust earned some time from me with his RVD match at No Way Out, which was much better than I expected. I'd keep Val and Perfect... as Sean and Curt with gimmick reboots.

I don't mind Billy and Chuck AS Billy and Chuck -- the tag format helps hide their deficiencies and gives them something humorous to do. And the Taker has been hilarious lately, much better as a sardonic heel. Trish is Not Good, but certainly farther along than Torrie and Terri and seems willing to learn. When she debuted as T&A's valet, I pegged her as being Terri 2.0, and she's surprised me by actually wrestling.






---

HELLO KITTY gang terrorizes city, family STICKERED to death!
Excalibur05
Knackwurst



Since: 19.1.02
From: Minnesota

Since last post: 811 days
Last activity: 679 days

#9 Posted on
Fine, I'll bite:

1. Val Venis
Why? Did anyone really miss him while he was gone? He's just not a good enough worker to keep around. He's solid, but there are guys on the show who are far more over and solid.

2. Perry Saturn
Why? The only time he's been remotely over in the WWF? When he first started carrying around a mop. His style doesn't really mesh with anyone on the roster (except maybe Raven) and he isn't over enough or young enough to get a second look. It's waa a fun couple years, Perry.

3. Bossman
Why? Oh, Why not.

4. Crash
Why? Because, he's too small to be a heavyweight, but he can't really work the cruiserweight style. Plus, after the "24/7" hardcore title reign, he's had nothing to do.

5. Godfather
Why? Hos or no hos, he's not really over.

6. Golddust
Why? Nostalgia for the Attitude era is dead. Sorry, Dustin.

7. Big Show
Why? I really wanted not to cut Show, but as has been said, he's doing Kane's schtick, but Kane is the better wrestler. Plus, Show's really not that over anymore.

8. Haku
Why? Seriously. Why keep him around?

9. Shoi Funaki
Why? TAKA's a better worker, and Kai En Tai is no longer over. Indeed.

10. Chuck Palumbo
Why? I don't know. I'm just not a Chuck Palumbo fan, I guess (though the team of Billy and Chuck is fine)

But come on, let's be serious guys. The WWF needs SOME jobbers. Even after the split.


---

These mini Reeses cup things are addictive...
bash91
Merguez



Since: 2.1.02
From: Bossier City, LA

Since last post: 2139 days
Last activity: 238 days

#10 Posted on
It is difficult to come up with ten that I would want to dump. However, there are a few that I would gladly see go gently into that good night.

Godfather - ditto to all previous comments
Terri - ditto
Bossman - ditto, although he could be useful if booked correctly.
Booker T - the single most overrated person in the WWF. He is the only wrestler on the active roster who can clear a room simply by appearing on TV. His promos are horrid and his work in the ring leaves something to be desired as well.

There are probably others that I could include but this is a good starting point.

Tim
ps. Can I include Mark Henry since he actually was on Raw?


---

A wife with a copy of CIV III and her third different bar exam in as many years is a bad combination.
"Verhoeven's _Starship Troopers_: Based on the back cover of the book by Robert Heinlein."
WTF13
Boerewors



Since: 22.1.02

Since last post: 5800 days
Last activity: 5800 days

#11 Posted on
Jazz
Matt Hardy
Jeff Hardy
Albert
Nash
Hogan
Godfather
Hennig
Rikishi

In addition, I'd eliminate the women's division. I'd keep a few around as valets and occasionally have them wrestle, but that would be about it. I consider women's wrestling to be about the same as midget wrestling used to be, except with nicer breasts.

I'd LIKE to cut either HHH or the Rock, but I know that would be a bad move financially, even though it would be a great move as far as booking went. They need some major changes at the top of the card, because right now I have zero interest in the main events because it's the same three or four guys wrestling each other.

Venis can still wrestle, so I'd keep him, Same with Goldust. Although Hennig can probably still go, he's a little more worn than those other two, and he hasn't shown me a lot since his return.

It was a toss-up between Rikishi and Booker T, but everyone and their dog says Booker T is great, so I'll take their advice even though I haven't seen anything from him yet other than some goof who stares at his hand. Maybe he could get some kind of Mr. Socko type gimmick for his hand.

The Hardys have been doing the same stuff since 1999, and I don't think they have what it takes to keep things fresh, so out the door they go.

I guess I don't really need to explain Hogan and Nash. In general, you can't build a promotion around older talent and expect anything other than what happened to WCW.

EDIT: Only had nine...I think I would cut Regal, but only from a wrestling capacity.

(edited by WTF13 on 7.3.02 1306)
---
"No one has a beer party at Scott Hall's expense!"
Divakind
Mettwurst



Since: 19.2.02
From: Charleston, WV

Since last post: 3835 days
Last activity: 3774 days

#12 Posted on
1) Lita (Since no one else has said it, I'll be the brave soul to say it first--take your thong and your sloppy moonsault and get the $%@! off my TV! Ah, I feel better..)
2) Matt Hardy
3) Jeff Hardy
4) Stephanie McMahon--I have a new rule, inspired by her: If you're going to be a booker, then you can't be on TV as a performer, or at least as a featured performer in one of the top storylines. Write the show or act on it, just make your choice and stick with it!
5) Haku--Family lineage aside, he just doesn't impress me that much and God knows I've tried to give him a chance.
6) Curt Hennig--Your point is? You've used up your 15 minutes from the Rumble, Mr. Perfect, now Perfect yourself on outta here so some of the former Alliance guys can come back!
7) Kevin Nash
8) Scott Hall--Hey, yo.....you don't have to go home, but you can't stay here!


---

"I'm overflowing with the juices of life!"

--Evan Dorkin/Welcome to Eltingville
Quezzy
Scrapple



Since: 6.1.02
From: Pittsburgh, PA

Since last post: 2 days
Last activity: 52 min.

#13 Posted on
I'm not going to include announcers/interviewers because i would get rid of ALL of them and that would take up too much of my list.

1. Steven Regal - I like the guy, but he doesn't mesh with anyone.

2. Stacey Kiebler - I don't know what the big deal about her is, so she has some legs, big deal? She's the ugliest woman in the WWF and can't wrestle.

3. Stephanie McMahon - Come on, let's be honest, would she even have a job in the first place if the McMahons didn't own the WWF?

4. Godfather - As it's been noted, he's not over anymore, not even with the Ho's.

5. Albert - I've given him many chances to impress me and just haven't seen anything. I'd keep Scotty because he could be a good wrestler if he were re-packaged and quit the Worm.

6. Kane - To me, he has nothing to offer, most overrated wrestler in WWF.

7. Spike - The only one more boring than Regal.

8. Rikishi - ok so the stink face was cute at first, but everyone has had it done by now.

9. Jazz - just don't like her

and 10. if i owned the WWF i would not even sign Steiner in the first place.


---

Lance's Response:

THAT IS AWESOME!
BDC
Chourico



Since: 26.1.02
From: Falls Church, VA

Since last post: 5806 days
Last activity: 5262 days

#14 Posted on
10. Mr. Perfect--has been absolutely awful since returning. I'm as old school as the next guy, but when you manage to have an unwatchable match with Steve Austin--there's got to be something wrong.
9. William Regal--aside from playing the snooty Brit to perfection in backstage skits with Tajiri and others, has been a complete bore in the ring. Kissing Vince's ass sure had a lot of mileage, huh?
8. Godfather--its been said.
7. Scotty 2 Hotty--I can't remember a watchable match he's had since his mini-feud with Dean Malenko. His neck injury has seriously limited any ability he had.
6. Albert--Used to be a big hulking nothing. Now he's a big GAY hulking nothing.
5. Kurt Angle--just seeing if you're paying attention.
4. Kane--either released or repackaged--I think the gimmick has run its course.
3. Edge--unless he gets a haircut. I have never taken his offense seriously as a face, and the fact that his hair frizzes out like Dee Snider minutes into a match makes it difficult for me to cheer him on. His talents lend himself to be a much better heel.
2. Terri--utterly useless.
1. Vince McMahon--he's been in charge of the WWF for so long, I don't think he's got any vision left for the future. He struck gold with Rock N Wrestling and Attitude. I don't think he's got another golden era left in him. It's time for a change.

BDC


---

"Hitler had pieces of flair that he made the Jews wear."
WTF13
Boerewors



Since: 22.1.02

Since last post: 5800 days
Last activity: 5800 days

#15 Posted on
Glad to see I'm not the only one who's been disappointed by Hennig's return.

I think I wouldn't cut the Rock completely, but would limit his appearances to special occasions, like maybe to settle a big feud or something. That would make it a bigger deal when he did show up, and it would thin out the top of the card.


---

"No one has a beer party at Scott Hall's expense!"
Saruman
Salami



Since: 25.1.02
From: Kirksville, MO

Since last post: 5795 days
Last activity: 5766 days

#16 Posted on
This is a tough one...
First, I'd drop the Women's and Hardcore divisions like a rock. No need for them, just go to a once-in-a-while HC and Women's match. Plus, that would make the HC matches slightly more special when they did happen.
Anyway:
1. Perry Saturn. Sorry, you're not interesting.
2. Crash Holly. Why are you still employed?
3. Big Bossman. I know he can never be fired (those are some awesome pictures he has of Vince and the goat), but, I can dream.....and at least he's not on my tv now.
4. Godfather. Dear god, dude, why is he back?
5. Albert. What a waste.
6. Hugh Morrus. Yes, he actually hasn't been fired yet, but there's still nothing to do with him.
7. Big Show. He's dead weight at this point.
8. Val Venis. He's a good worker, but the gimmick sucks, he had a lot of time to come up with something and didn't, and he's just filler that I don't care about.
9. Regal. He's slow, old, but keep him as an announcer, just don't let him wrestle anymore. I know people say alot about his "unique style," but I don't see it.
10. Tazz. Yeah, I don't like his ring work or his promos, and he's not even a very good announcer (even though he at least knows the moves, Cole). I can't see them letting him go, since he's Heyman's pet, but what are they ever going to do with him? The run as Tag champ was boring.
Anyway, I still say they need to let T&T run as a tag team for a while.


---

Insert clever comment.
StampedeFan23
Morcilla




Since: 12.1.02
From: BC, Canada

Since last post: 3392 days
Last activity: 2928 days

#17 Posted on
In no particular order:

Bossman, Lita (she has never wrestled well, she's awful on the mic...), Albert, Scott 2 Hotty, Rikishi (though, with the Island Boys, he might make a comeback), Billy Gunn, Haku, Justin Credible, X-Pac (sorry, he sucks), Kevin Nash (aka Big Lazy)

Keep: Saturn (he just needs a forum where he can WRESTLE instead of talk or get into stupid angles), Big Show (turn him heel and get him in the nWo, he could be a monster again), Tazz (I love his in ring ethic).

My 2 Cents...


---

Are you ready for Mahkan-mania to run wild all over you?
RKMtwin
Boudin rouge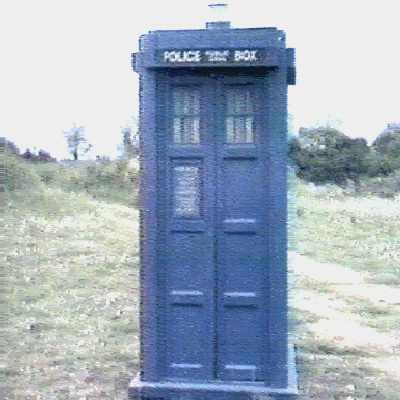 Since: 1.3.02
From: Denver, Colorado

Since last post: 3523 days
Last activity: 2967 days

#18 Posted on
This is who I'd cut (in no particular order):

1) Perry Saturn-- You're welcome!

2) Funaki-- You're not evil, you just suck anymore!

3) Godfather (GOSH does he suck a fatty for this pimp-daddy!)

4) Scotty 2 Hotty (if they don't do something to his damn
gimmick)

5) Terri Runnels (the toothpick with grapefruit halves glued on DOES NOT do it for me AT ALL. She also comes across to me like she really doesn't seem to be interested much with what's going on)

6) The Bossman-- too old. try to find a trainer spot in OVW or HWA for him. He's awesome at house shows, and he could teach the up and coming heels some of those old-school tactics to get under the fans' skin

7) TAKA Michinoku-- no impact anymore

8) Jacqueline-- bleh

9) Crash-- has no bite without the 24-7 Hardcore Title

10) Billy Gunn (never liked him at all, really. If you look at a wrestling glossary of terms and find the archaic definition of 'ass', that's exactly what he is. Maybe he was given the name "Mr. Ass" as an inside joke or something)


---

I consider myself a "smart" fan but I am a KAYFABE MANIAC!!!
Addy
Bauerwurst



Since: 24.1.02
From: Melbourne, Aussie Land

Since last post: 5920 days
Last activity: 5917 days

#19 Posted on
I'm surprised everyone forgot Bull Buchanan. Man, he's just as bad as the godfather. Or did the fed cut him that I didn't know about?


---

"Playoffs? Don't talk about playoffs. Are you kidding me? Playoffs? I'm just hoping we can win a game, another game." - Jim Mora
A Fan
Liverwurst



Since: 3.1.02

Since last post: 4897 days
Last activity: 4897 days

#20 Posted on
Ok, my list of losers are..

1. Steph- Get her off my TV before I have to kill her.

2. Test- Big, slow and dump is no way to go through life, son.

3/4. Billy Gun/Chuck- Ok, I know its supposed to be funny, but I hate them, so off you go.

5. Michael Cole- Can we get Joey Styles on line one?

6. Crash Holly- Nevermind, already gone.

7. Terri- Not that cute.

8. Hogan- I hate him

9. Hall- See Hogan

10. Nash- See Hogan.

A Fan- Honestly, the WWF locker room has a ton of talent that I enjoy.
Pages: 1 2 Next