SchippeWreck
Banger



Since: 26.3.03
From: Glendale, CA

Since last post: 269 days
Last activity: 17 days

#1 Posted on | Instant Rating: 7.42
Anyone mind if I get the ball rolling already?

Singer NAILED it, plain and simple. He managed to make a film that simultaneously serves as a new chapter in the franchise AND a (seriously touching) love letter to Richard Donner's Superman.

Brandon Routh is note perfect. The complaints about him being too young seem to be valid early on in the film, but he makes the role his own as the story goes on. Kate Bosworth is also a bit too young for the role, but she carries herself with a lot of maturity and creates a great new version of Lois. Spacey is fantastic, as expected. And Parker Posey nearly runs away with the whole flick.

The effects (and the sets!) are phenomenal. They've finally figured out how to make a believeable CGI human (or, er, Kryptonian).

I was also surprised by how funny it was. There were tons of laugh out loud moments.

It is a tad long at 2 hrs and 40 minutes, but it doesn't feel bloated. And the GIGANTO plot revelation near the end of the film runs the risk of pissing a lot of folks off, but it didn't bother me in the slightest.

I can't wait to see it again, hopefully in IMAX 3D.


---

My mom says sigs are bad for you.
Promote this thread!
John Orquiola
Scrapple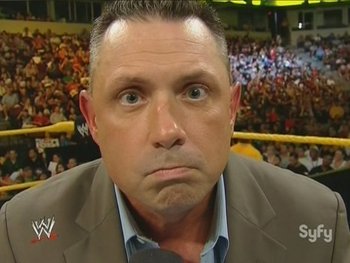 Since: 28.2.02
From: Boston

Since last post: 1723 days
Last activity: 1723 days

#2 Posted on | Instant Rating: 4.03
This is pretty funny. Again, a Superman Returns thread goes up and no one posts replies after several hours.

I liked Superman Returns. I thought it was good, not great. I liked a lot of stuff, had qualms about other stuff. I saw it on IMAX 3D at 10pm last night. For me, though, the superhero movie bar is still held by Spider-Man 2, Batman Begins, and Singer's own X2: X-Men United. Superman didn't quite meet or raise that bar, but they tried very hard.


(edited by John Orquiola on 28.6.06 1758)
---

Back of the Head: www.backofthehead.com
HrdCoreJoe
Potato korv



Since: 29.4.02
From: Jax, FL

Since last post: 2665 days
Last activity: 2665 days

#3 Posted on | Instant Rating: 5.00
I got to catch this one on a free screening a few days back and it absolutely was an amazing movie. I'm pretty sure I'd still take Superman 1 and 2 over it, but I'm never not going to have a soft spot for Christopher Reeve as Superman.

The only complaint I have with the movie is the bullet time shot to the eye. Yeah, we get it, thanks a lot "The Matrix." What is it going to take to get rid of that hokey slow mo garbage for a few years?


---

Andy Richter does indeed control the universe.
Pizza Delivery Jones
Chourico



Since: 27.6.04

Since last post: 47 days
Last activity: 47 days

#4 Posted on | Instant Rating: 3.08
I went in with low expectations and thought the movie was great. I had been disappointed that they were going to pick up where Superman II left off, with the silly Gene Hackman Lex Luthor -- had been spoiled by Clancy Brown's Luthor over the past few years. Sure there were a few plot holes, and some stuff didn't make sense, but it was pretty damn cool. If only FOX would have waited for Singer to become available again before releasing X-3...
Alex
Lap cheong



Since: 24.2.02

Since last post: 42 days
Last activity: 14 hours

#5 Posted on | Instant Rating: 5.88
I thought it was awesome. Just seeing Superman flying around saving people was enough to make the movie for me. It's just like the monorail sequence from Spider-Man 2, with Doc Ock tossing people off and Spider-Man catching them with his webs. If they can capture what the comic book character is all about on film then all of the "B-b-but that's not what happened in the cooooomiiiiics!" complaints just don't hold any weight, when the movie is essentially Superman being Superman.


---

signature
AWArulz
Scrapple



Since: 28.1.02
From: Louisville, KY

Since last post: 1 hour
Last activity: 1 hour

#6 Posted on | Instant Rating: 6.66
I have to admit I was underwhelmed. I was a bit bored in the middle, that's for sure. Slow plot. My son, afterward, said "he's too good to be a superhero - you always know what he's going to do"

Yeah, I thought it was predictable too. Even the "big" revelation.


---

We'll be back right after order has been restored here in the Omni Center.
StaggerLee
Scrapple



Since: 3.10.02
From: Right side of the tracks

Since last post: 9 hours
Last activity: 17 min.

#7 Posted on | Instant Rating: 2.29
This movie should have been titled "Lois Lane gets in more trouble".

I mean I know it's supposed to be about him helping her out because of his love for her and whatnot, but jesus, everywhere she turned, she was being nearly killed.
JoshMann
Andouille



Since: 17.11.03
From: Tallahassee, FL

Since last post: 3899 days
Last activity: 3896 days

#8 Posted on | Instant Rating: 5.04
Originally posted by StaggerLee

---

This movie should have been titled "Lois Lane gets in more trouble".

I mean I know it's supposed to be about him helping her out because of his love for her and whatnot, but jesus, everywhere she turned, she was being nearly killed.

---


Um, yeah. That also happned once, twice or 59,583 times in the comic as well.


---
"I don't know if it's Biscayne Boulevard or where it is, but there is an image in my mind about the symbolic championship parade."
Oliver
Scrapple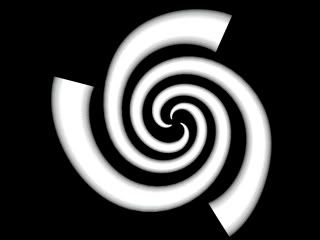 Since: 20.6.02

Since last post: 1477 days
Last activity: 1471 days

#9 Posted on | Instant Rating: 4.70
I saw the movie today...I paid the extra three bucks and went to see it on the Imax screens, and I was quite unimpressed with the 3D effects.

I will admit that the movie was very "ehhhh" to me. I mean, I would have loved to have seen the remnants of what WAS Krypton.

Kudos to the producers for the inspired title sequence, which mirrored the original Superman movies.

The hardesst part to watch was the asskicking Superman received from Lex (of all people) and his henchmen. That was one hella vicious fight.

Oh, and Spacey as Lex? I thought he was too quiet, too meek, and too boring. He had a few flashes of brilliance here and there (especially at the end) but I think that Hackman played a better Lex. Did Hackman's Luthor ever even take a swing at Superman during the original series? I can't recall.

The reunion flight with Lois made the movie for me.

I'm impressed with how Singer pulled this off...and I think that if he did a movie about the Blue and Red Superman storyline, it could prove to be a winner. However, if there's a sequel, I would LOVE to see how he'd tackle the "death and return" story.

EDIT: grammar!!!

(edited by Oliver on 1.7.06 0325)

---
Life is not measured by the number of breaths we take, but by the number of moments that take our breath away.
samoflange
Lap cheong



Since: 22.2.04
From: Cambridge, MA

Since last post: 1978 days
Last activity: 1971 days

#10 Posted on | Instant Rating: 7.92
I saw the movie last night. I thought it was good, but not great. The drama was there, but the excitment was not. Though I can't single out any specific sequences that were unnecessary, a lot of little bits of dead-time really added up and made the movie way longer than it had to be. I thought Kevin Spacey was great in his role, though I can't compare him to Gene Hackman since I've only seen the original movies once or twice when I was little.

Overall it was better than most comic movies, but not nearly in that upper echelon of the Spideys and Batman Begins. Though I will admit I never cared much for Superman as I always thought he was a bit too bland. I'd say it was about as good as X-2, trading a good deal of exciting action sequences for some really good character work.


---

Ken Kennedy debuted a new finisher: Jeff Hardy fans will insist on calling it the Swanton Bomb, but it looks WAY more devastating when not performed by a 180-pound fruitcake.
-Rick Scaia 06.12.2006
Excalibur05
Knackwurst



Since: 19.1.02
From: Minnesota

Since last post: 1078 days
Last activity: 946 days

#11 Posted on | Instant Rating: 7.13
James Marsden better be careful or he's going to get typecast as the well meaning douchebag.

I thought the movie was good. Superman has always been too "good" for his own good, and the Son of Superman story was a little heavy handed, but it's just that kind of movie. Fun, especially if you don't look to hard into it


---

Tonight I wanna ruin my life,
I wanna throw it all away,
In a spectacular way
HMD
Andouille



Since: 8.6.02
From: Canada

Since last post: 704 days
Last activity: 704 days

#12 Posted on | Instant Rating: 3.89
I really liked it.

It was not a better comic-book movie than, probably, Spider-Man 2 or Batman Begins, but I did think it was a better film. Artistically speaking, this tops them, for me at least. The action didn't drive the film, obviously the dramatic Supes/Lois/Kid thread was the heart of the movie but they managed to do it without copious amounts of unnaturally explanatory dialogue, which no comic book film has yet managed to do so neatly. That whole sequence of him taking the mini-krypton-island-thing and taking it into space was class, and his lifeless plunge back onto Earth, while not entirely in line with physics (wouldn't he just float there? Nothing was propelling him back toward the atmosphere) was shot beautifully and was surprisingly emotional. If I'd change anything, I'd have him bloodied during that three-on-one assbeating. Suppose they wanted to keep the rating down, but it would have underscored the brutality they were trying to get across. Also, that one shot at the end right before he went into space was awful. He really looked like a cartoon there.

I was confused about the "picking up where Superman II left off" notion. I'd heard that too, but she reacted to Clark as if she didn't know he was Superman. The only hint that she did was when she said they'd talk after her rooftop break, which I would find a little too subtle. And the dork wave that breaks up her and Cyclops when they're pondering Clark possibly being Supes totally shoots that out of the air. It would have been too blatantly misleading on Lois' part, and willful. Plus there's Clark---the guy I work with. The actors would have at least conveyed with a look if that was being done with full disclosure to the reality of things. So yeah, not sure WHERE it leaves off. Also, Brando was hardly "re-created". They really talked that up, and then showed old slides that coulda been from one of his Tahitan vacations.

But yeah. Great movie.


---

It hurts to be a wrestling fan.
The Vile1
Lap cheong



Since: 4.9.02
From: California

Since last post: 3619 days
Last activity: 3351 days

#13 Posted on | Instant Rating: 1.86
If you remember at the end of Superman II, he kisses Lois in a way that she forgets about him revealing to her his identity. Which was pretty freaking ridiculous.

I'm not totally sure how I feel about this movie. I think it was very good and it had a lot of good ideas, but it also had a lot of missed opportunities.

To me, I didn't feel like Superman worked hard enough to earn the respect, love, and admiration back. There wasn't enough tension there.

I didn't really like Lois much at all either in this.

Between this and Pirates 2, I'd say Pirates 2 is the better summer movie. Pirates 2 is actually probably the best movie I've seen this summer so far and I think it will end up being the best movie of the summer movie season.

(edited by The Vile1 on 2.7.06 1416)
It's False
Scrapple



Since: 20.6.02
From: I am the Tag Team Champions!

Since last post: 362 days
Last activity: 156 days

#14 Posted on | Instant Rating: 5.28
Saw it last night and, sure enough, Bryan Singer didn't let me down. This was a great movie that leaves you with the feeling that the Superman franchise has a lot of steam left in it. And it wasn't even so much that it was action-packed (although it fit that description in spades, also), but it had a lot of CHARACTER DEPTH, which is by far the biggest difference between this film and the inferior X-Men 3.

I'm in the minority, but I liked Lois in this film and I think she did a decent job. James Marsden was very sympathetic and you had to feel bad for him at the end; easily the unsung MVP of this flick. Kevin Spacey was marvelous, as he not only tried to emulate Richard Donner's Lex Luthor, but also gradually shifted into the evil Lex comic fans know and love (five years in prison will harden a guy). And the best part?


---

Spoiler Below: Highlight text to read

---

This is a subtle point, but the best aspect of the plot was that Superman never did beat Lex. While Lex's plan failed, when it came to a one-on-one showdown, Lex got the best of Superman. And it's a point that can be expanded on in a future sequel.


Brandon Routh is now a star. He had no problem taking the ball and running with it. Good job, kid.

The only bad part (and this is a pretty big one, which will keep this one out of the Superhero Pantheon), is that the plot point with Lois' son just isn't feasible. I'm not saying that in a comic guy way, but I'm just saying it doesn't really make a lot of sense looking at the timeline (the time Superman left, the time Lois got over him and met Richard, the time Lois must have gotten knocked up). Unless of course Marsden's Richard White is an absolute tool (which could be the case).

I said in last month's X-Men 3 thread that Bryan Singer would show everyone how superhero movies SHOULD be made on June 28. He did just that. Bravo! Easy recommendation!

EDIT: In terms of Summer Movie of 2006, however, I'm in agreement with The Vile 1 that it'll probably be Pirates 2.

(edited by It's False on 2.7.06 1556)
---
Big Bad
Scrapple



Since: 4.1.02
From: Dorchester, Ontario

Since last post: 90 days
Last activity: 90 days

#15 Posted on | Instant Rating: 4.66
I was pretty impressed, but it's not quite at the pantheon of Spidey II, Batman Begins, Sin City or (ironically) the first two Christopher Reeve Supermans.

Routh and Bosworth were both just too young. Bosworth pulled it off better since she had Lois' character down pretty well, but both looked like kids in Superman: The Play at your local high school rather than the actual characters. Routh, especially, wasn't even in Dean Cain's league as the Man of Steel.

I'm also a little torn on Spacey as Luthor. He was pretty entertaining, but I grew up on 'Luthor as evil businessman' rather than 'Luthor as evil crook,' so I was expecting more of a mastermind-type character. Seeing Kal Penn as a henchman also was kind of funny -- did he even get any lines? I didn't expect to see Kumar beating the crap out of Superman, I'll say that. I'd be intrigued to see what they do for a villain in the next one, since Lex is kind of done to death, so I'd like to see someone like Mongul or Brainiac (just as long as Brainiac doesn't fight a polar bear or build a giant mechanical spider).


---

"You know what the fellow said: In Italy for 30 years under the Borgias they had warfare, terror, murder and bloodshed, but they produced Michelangelo, Leonardo da Vinci and the Renaissance. In Switzerland they had brotherly love. They had 500 years of democracy and peace, and what did that produce? The cuckoo clock."
--- Harry Lime (Orson Welles) in The Third Man
Mayhem
Scrapple



Since: 25.4.03
From: Nashville, TN

Since last post: 602 days
Last activity: 486 days

#16 Posted on | Instant Rating: 4.91

I freakin' loved this movie. To me Christopher Reeve will always be Superman, but Brandon Routh did a fantastic job as the Man of Steel. I'm sure he'll always be Superman to my son. Spacey as Lex Luthor? Brilliant. A nice mixture of being dark, edgy & funny all at the same time.

I'm already wondering where they'll go with the next movie. Braniac? General Zod? Darkseid? Doomsday?
too-old-now
Bockwurst



Since: 7.1.04

Since last post: 2905 days
Last activity: 138 days

#17 Posted on | Instant Rating: 6.50
I really enjoyed this movie, but was kind of surprised to see so many very young children at it. We're talking kids that couldn't be 6 yet. But maybe its just the old-fogey in me venting.

Routh did a terrific job, and he has some pretty big red boots to fill. Part of the problem is that the audience needs a few minutes getting used to the new actor. I vividly remember the concerns about how can Christopher Reeve fill the cape worn by George Reeves.

I had more of a problem with Bosworth's age than with Routh. Lois is supposed to look at least a little bit older than freakin' Jimmy Olsen. Parker Posey was downright terrific, and played well opposite Spacey. I loved Hackman as Lex (and of course Ned Beatty as Otis) and agree with those who appreciate Lex as more of an evil genius businessman instead of just an evil crook.

It's False hit on the big plot hole that seriously harms the film for me - the timeline of Lois' kid. It's bad enough that the kid was just too old of an actor to play a kid under 5, yet they talk about the kid getting an A in science but having trouble in gym?

As for Marsden's White, when we first meet him we want to dislike the guy, but as the film progresses we totally end up feeling sorry for the schmuck. He does not come off as arrogant in the least, but just another guy trying to do the right thing. No second thoughts about having to turn the the plane back to rescue Supes. Maybe he'll end up with Posey.



skorpio17
Morcilla



Since: 11.7.02
From: New Jersey

Since last post: 4016 days
Last activity: 4016 days

#18 Posted on | Instant Rating: 2.85
It was a good movie, but let's not put it on a pedestal. Not as good as Superman 2, Spiderman, Batman Begins.

It stayed loyal to the original franchise and having an actor like Christopher Reeve. So I'll give it points for that.

On the other hand, I didn't like Spacey as Luthor. He isn't as good as Gene Hackman or even the Smallville Luthor. Their Luthor is charming and charismatic. (The comics have also been all over the map with Luthor ranging from a crazy guy who trades punches in a purple powersuit to a respectful president.)

The main problem is Luthor has no superpowers and the movie could use a big supervillain. Next movie Doomsday or Darkseid(only if done right).

It was at least 40 minutes too long.

And if they are making such an issue of Lois Lane article, they could at least list the main reason "why the world doesn't need Superman."


SchippeWreck
Banger



Since: 26.3.03
From: Glendale, CA

Since last post: 269 days
Last activity: 17 days

#19 Posted on | Instant Rating: 7.42
Originally posted by skorpio17

---

It was a good movie, but let's not put it on a pedestal. Not as good as Superman 2, Spiderman, Batman Begins.

---

Superman 2 doesn't deserve anywhere near the amount of love it inexplicably gets. There are pieces of a great movie in there, but the rest is slapsticky crap. I rewatched it this week after seeing SR and it doesn't hold up AT ALL. On the whole, it's pretty terrible. Not as terrible as III and IV, but really, REALLY bad. (Giant celophane "S" symbol, anyone?)

That said, I'm really looking forward to the re-editied version of 2 that we're supposedly getting as part of that 14-disc box set of all the Superman films (including Supergirl...yikes!) at the end of the year.


---

My mom says sigs are bad for you.
kentish
Andouille



Since: 19.8.05
From: My Old Kentucky Home

Since last post: 1577 days
Last activity: 830 days

#20 Posted on | Instant Rating: 2.77
I agree, Superman II does not belong in the same category as the original Superman, X2, Spiderman 2, Batman '89, and Batman Begins. It is more of a fun, popcorn movie, while the others I mentioned are legit, great films, period.
I caught Sup. returns, this weekend and loved it. The ending drug on a bit, with the whole Superman in a coma thing. What was up with that? Trim those 5 minutes and it's a classic. But Routh and Bosworth were both solid in their roles, and I loved Spacey's Lex. I nearly marked out 30 seconds in when I heard the with the original theme and the classic style for the credits. Nice homage there. I would give it an 8 out of 10, with the original Sups being a 10.


---

Baby, you've got a stew goin'!
Pages: 1 2 Next